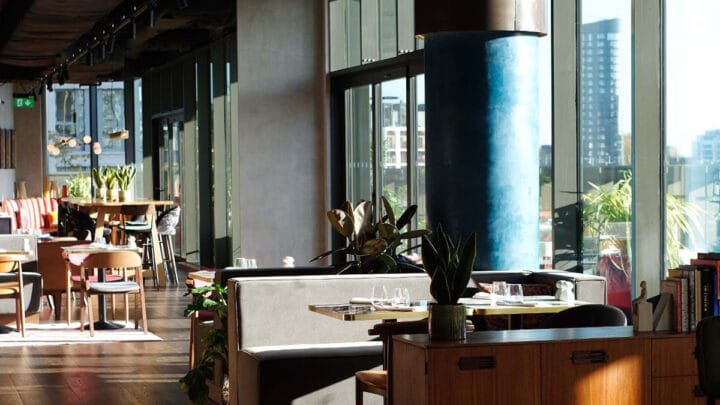 Ensconced in The Gantry, Stratford's new hotel, Union Social is a casual all-day dining restaurant marrying an eclectic international menu with local produce.
Union Social – The Full Review
The Food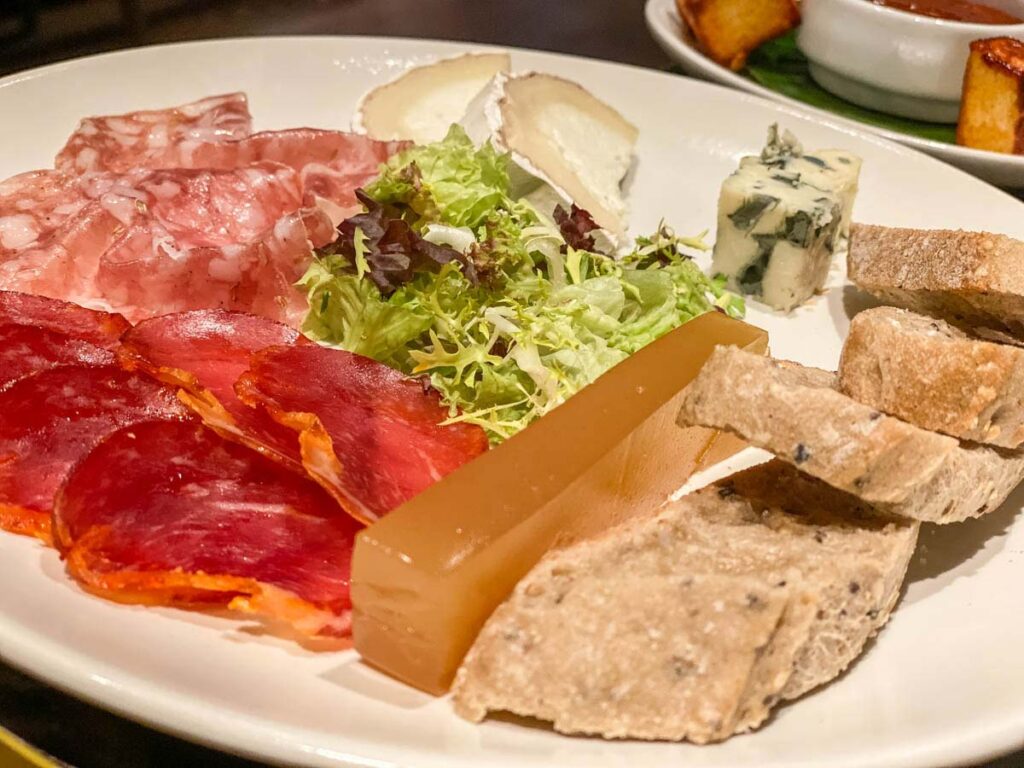 Sicilian Executive Chef Salvatore Coco has created a concept that brings together international flavours in an eclectic, yet balanced menu.
Rather than the menu being split into the traditional starters, mains and desserts, Coco has introduced small plates for sharing to start off the meal – emphasising the international element of the menu by encouraging diners to try a wider variety of dishes.
It works well: the small plates that arrived at our table ranged from crispy paneer with mango chutney and lime to prawn and potato croquettes alongside a plate of cold cuts and cheeses: diverse yet balanced enough that they formed a cohesive whole.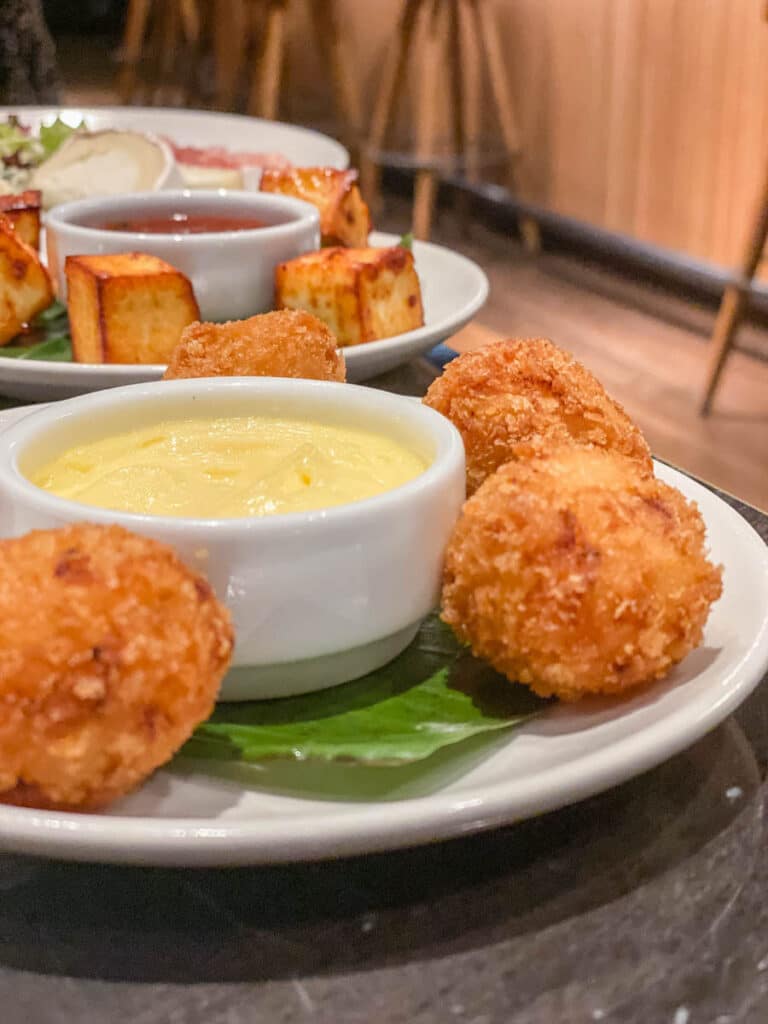 The mains were no less diverse in their outlook – though the menu was much more compact – sporting three choices for diners to choose from.
We opted for the Slow Cooked Hampshire Beef Cheeks and the Oven Sesame Glazed Sea Trout.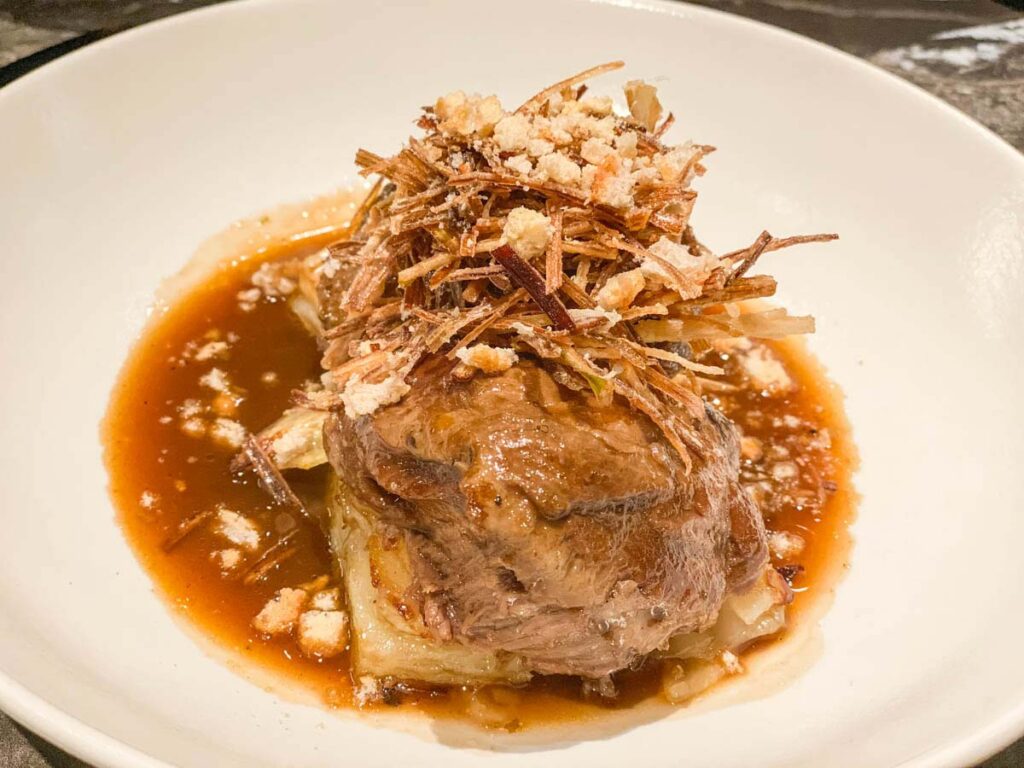 The beef, meltingly tender, so wobbly it would put on a little saucy jiggle if you slapped it softly (who would do such a thing though when the other option is putting it straight into your waiting mouth).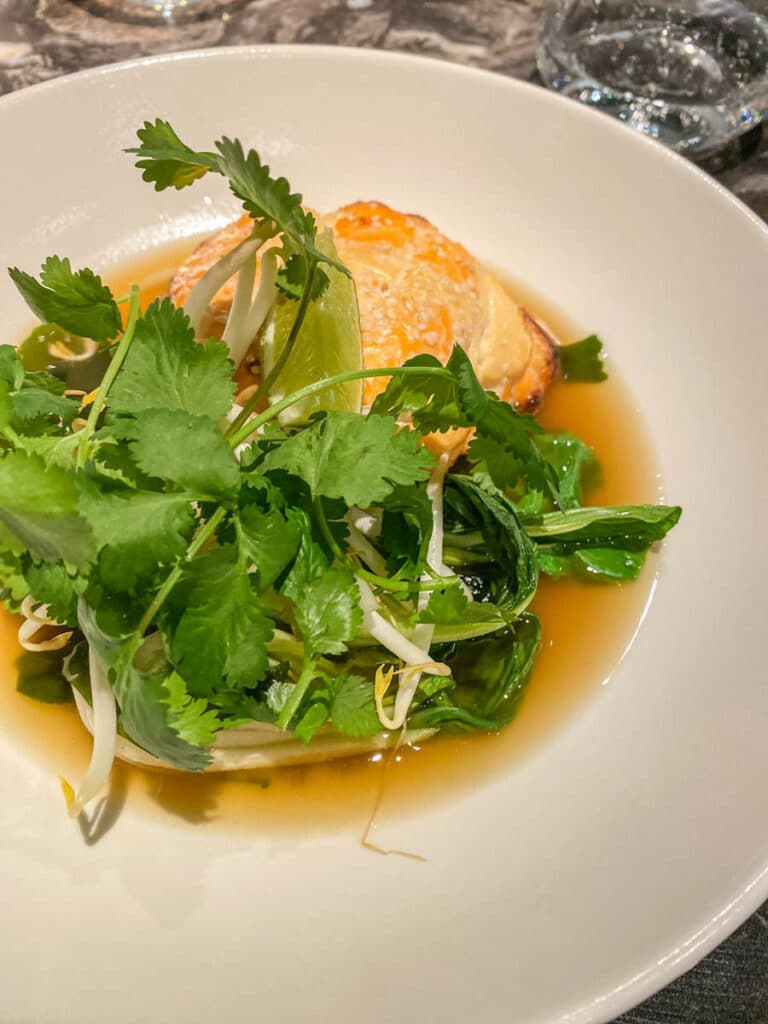 The trout, by contrast, was all lightness and delight: wonderfully flaky but moist and sitting jauntily in a pool of white miso like Venus rising from the sea.
For dessert, it was the humble champion of happiness – A.K.A sticky toffee pudding – plus a Chocolate Pasquier because you can never have too much of a good thing.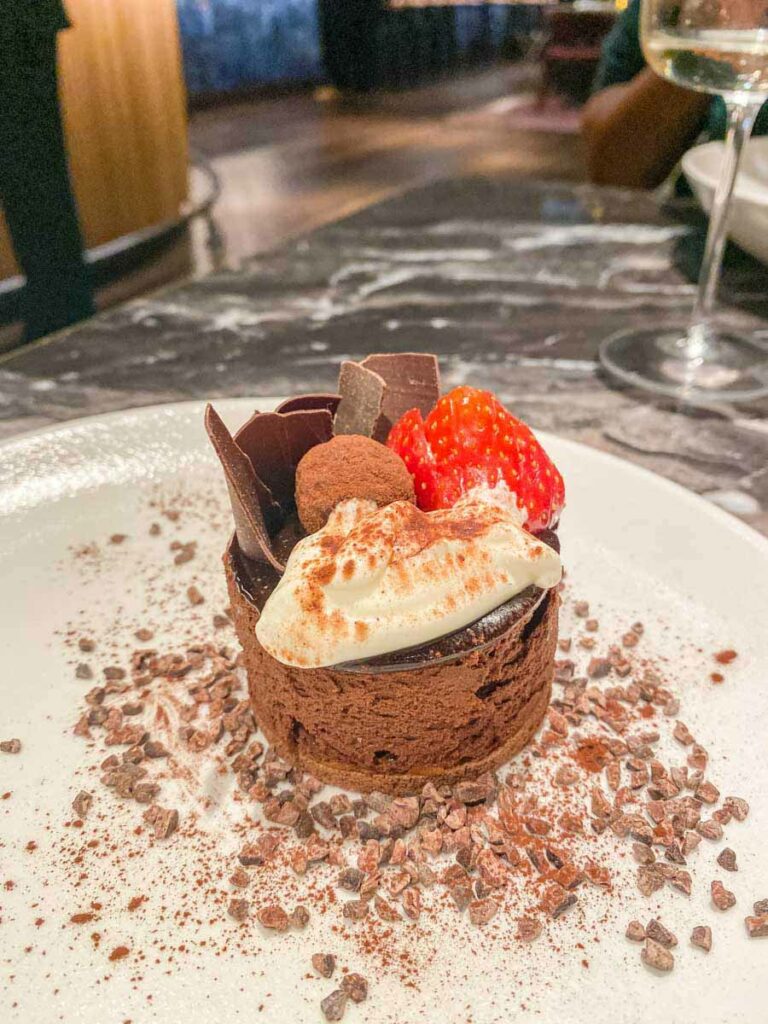 The latter may as well have been called eye-rollingly-good chocolate delight but they decided not to go with that for some reason. The sticky toffee pudding did its bittersweet indulgent thing – no fear – it was also topped with a vanilla flecked ice cream to lighten the mood.
The Look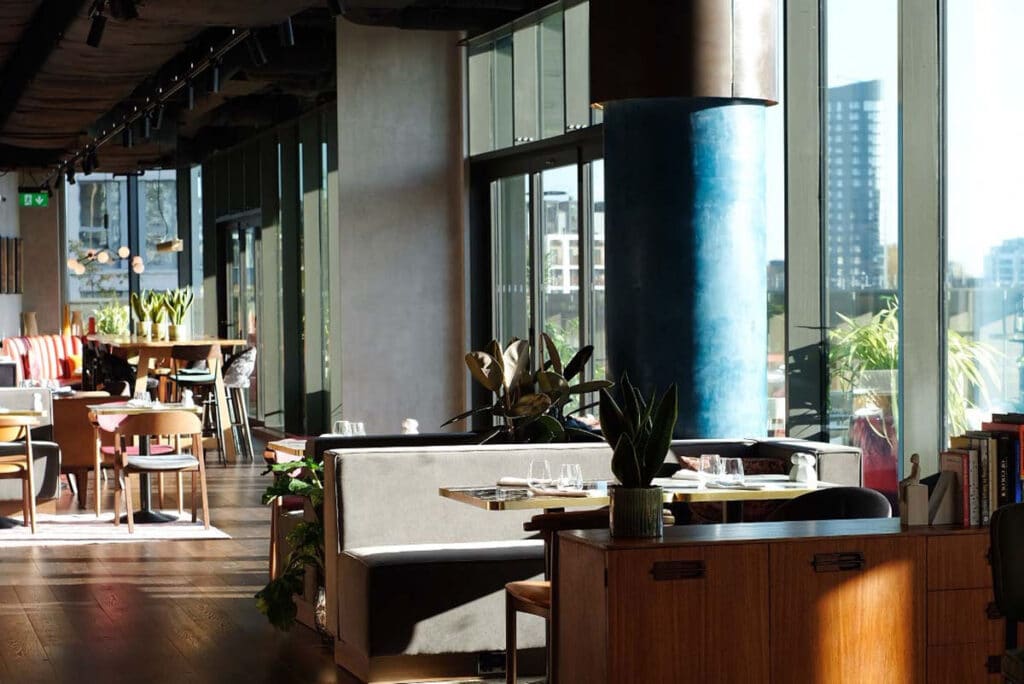 Chic and spacious – filled with plants and mood lighting for the perfect day-to-night concept. Post-dinner, be sure to nab a spot on the spacious terrace for an open-air digestif.
Final Thoughts
Union Social is a cool neighbourhood restaurant in Stratford – nab an early reservation for bragging rights that you found out about it before anyone else did.
Union Social, Stratford – Practical Information and Map
Price: ££
Address: The Gantry London, East Village, Gantry E20 1FD
Looking for More London Food Guides?