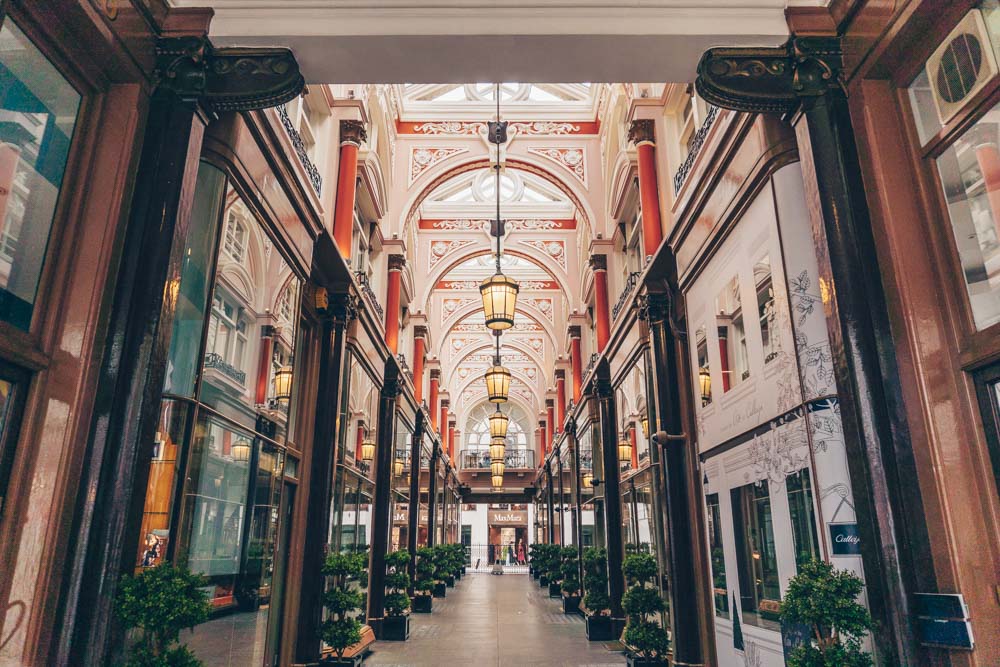 A lot of chat goes into Mayfair's gorgeous shopping arcades, much of it focused on the prestigious (and exceedingly pretty) Burlington Arcade.
However, if you stop halfway along Old Bond Street and turn your head at just the right moment, you'll find the entrance to the Royal Arcade – IMHO the fairest of them all.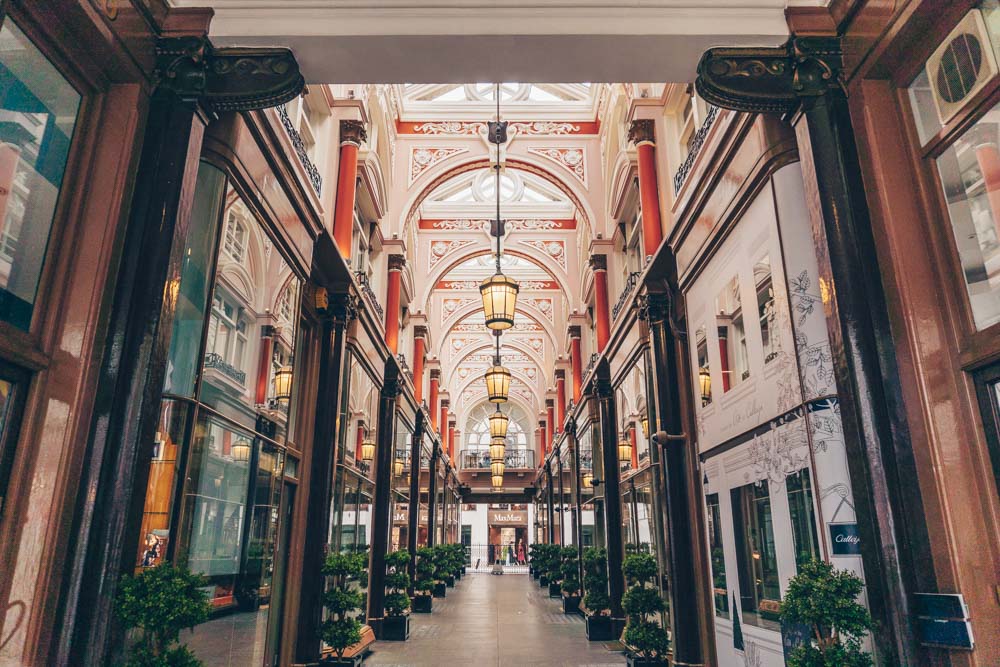 The arcade was built in 1879 as a discerning shopping destination for the city's monied class. Not much has changed in the intervening years: cast iron balconies, an eye-catching orange and white design and some seriously expensive shops still reign supreme.
Originally, a much longer arcade between Old Bond Street and Regent Street had been on the books – but the plans were severely scaled back due to the scale of demolition and work that would be required to bring them to life.
Instead, the revised proposal by architects Thomas Archer and Arthur Green suggested the arcade sit on the site of the former Clarendon Hotel, which had been demolished in 1870.
The revised plans were approved, and the ornate arcade we see today (at that time just called "The Arcade") opened in 1879. It's much more lavish than the older arcades that preceded it – St James's Arcade and Burlington Arcade among them.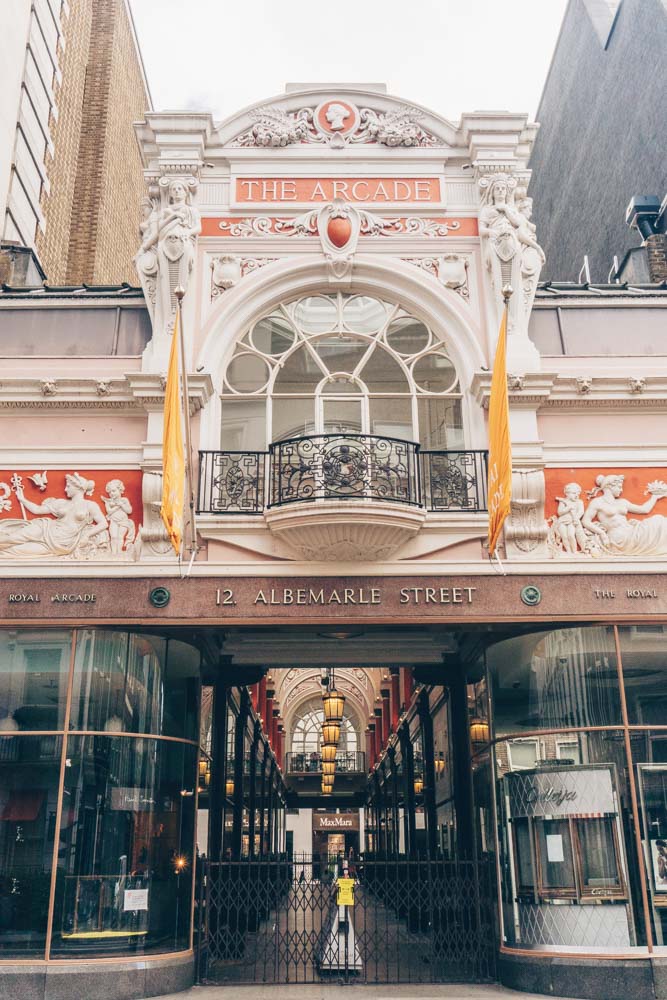 Instead of plain ironwork and simple colours, The Arcade came complete with a preponderance of stucco, Ionic columns and sculpted lamps that positioned it as every inch the luxury shopping destination it was meant to be.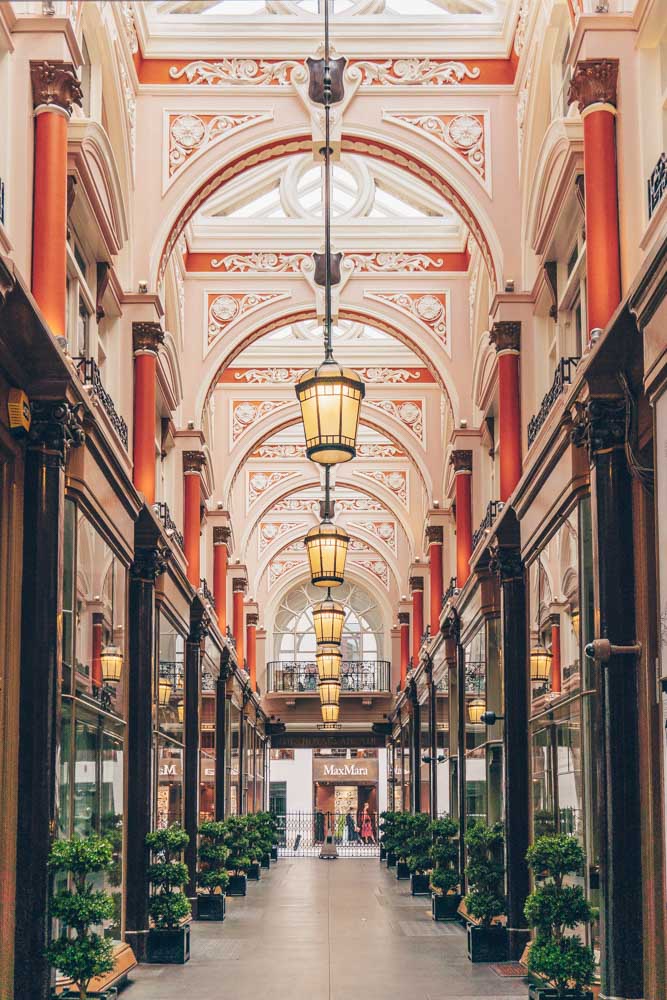 The "Royal" was to follow later – in the early 1880s when shirtmakers H.W Brettel was patronised by Queen Victoria.
Practical Tips + Map for Visiting the Royal Arcade London
Address: 28 Old Bond St, Mayfair, London W1S 4DR
Nearest Stations: Green Park, Piccadilly Circus
Looking for More Mayfair Guides?
Check these out…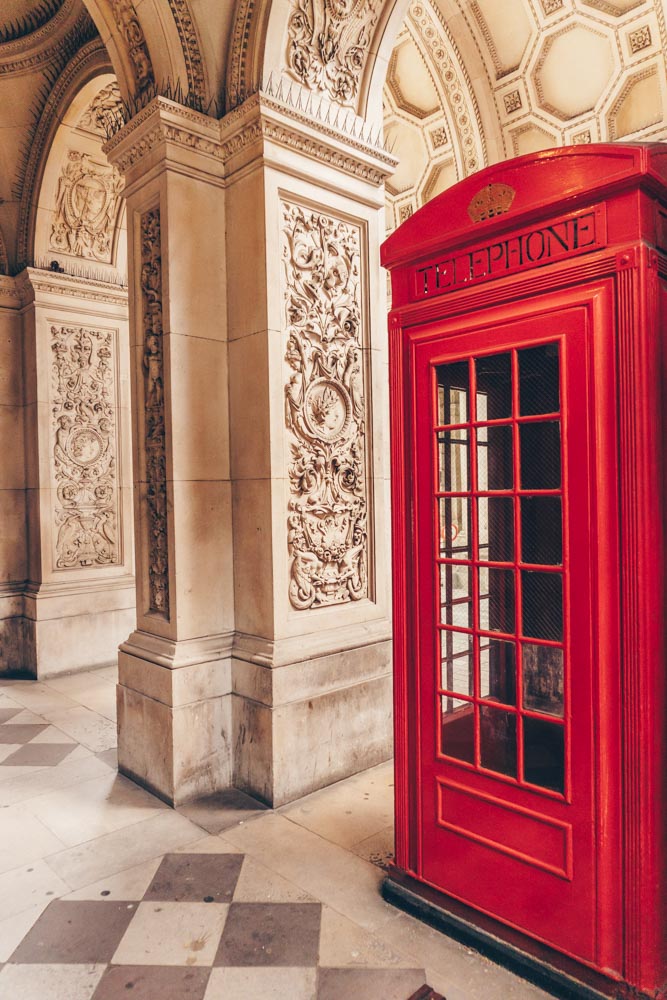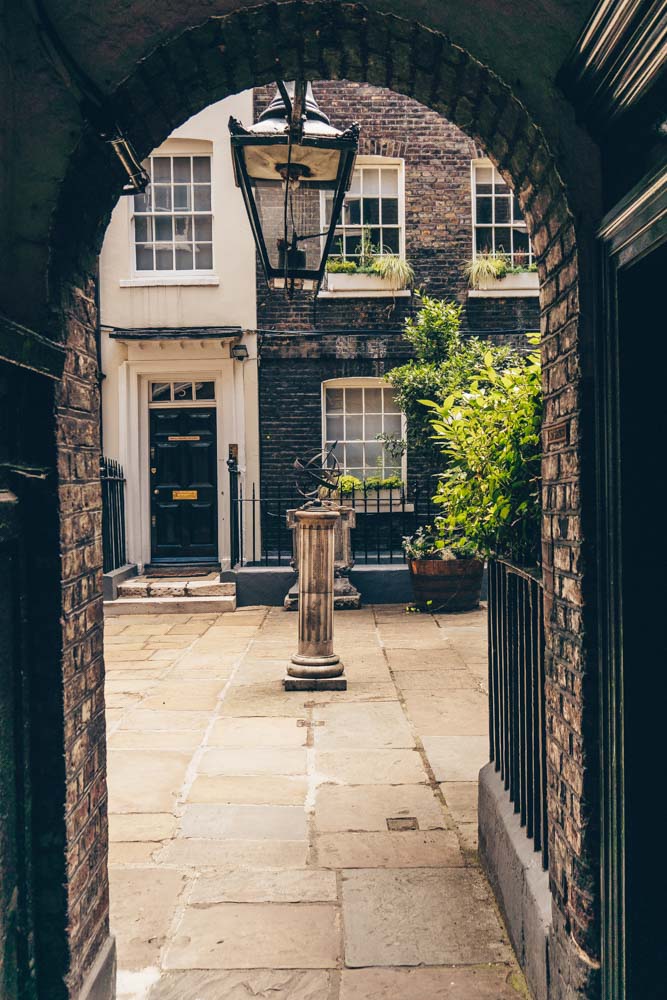 Discover: Pickering Place