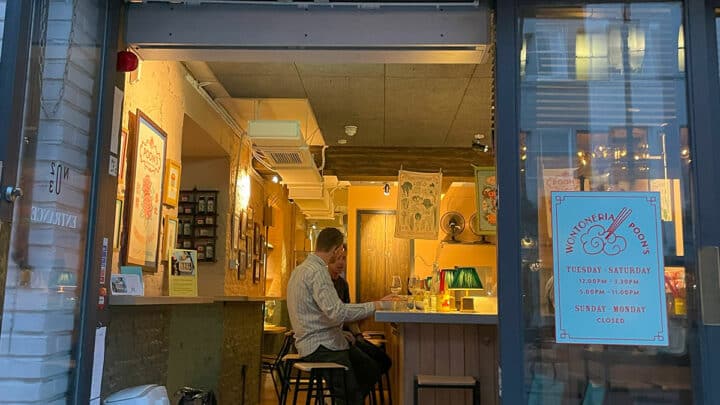 Imperial pasts, Michelin stars and famous wind-dried sausage – we sample London's hottest pop-up Chinese kitchen.
Have you tried the food at Poon's Wontoneria? If you haven't we strongly recommend you do. They're making waves on the London food scene for a string of pop-ups that serve up a small-but-hella-mighty menu of Chinese food.
They're currently occupying a space at Carousel in Fitzrovia to serve up simple, homely and for lack of a better term, contemporary, Chinese cooking. If that's not enough to pique your interests, know that the ownership has a family history stretching back to imperial China and including some London restaurant royalty.
We couldn't resist finding out more.
The Family History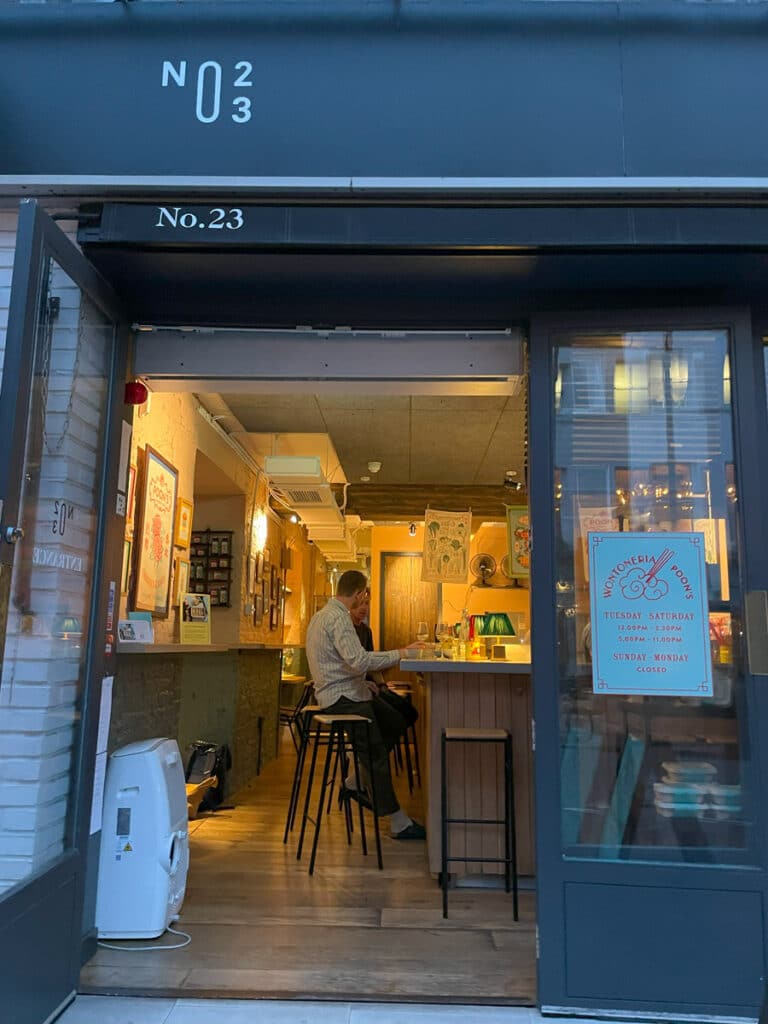 Despite being a relative newcomer on the London food scene Poon's Wontoneria boasts a long and proud history. Amy Poon, the founder, walks in a long tradition of Chinese chefs that boasts claims as wild as positions in the imperial kitchens of China and a great grandfather that is said to have invented the stock cube.
In more recent years the Poon family is known for collecting Michelin stars on an early iteration of Poon's – the adoration of the creme de la creme of 80s celebdom – and for a particularly good wind-dried sausage.
After years of resisting the pull of the family business, Amy Poon cracked. Since 2018 she's been running Poon's Wontoneria as a pop-up, dishing out some truly superb Chinese food.
What Will You Be Eating?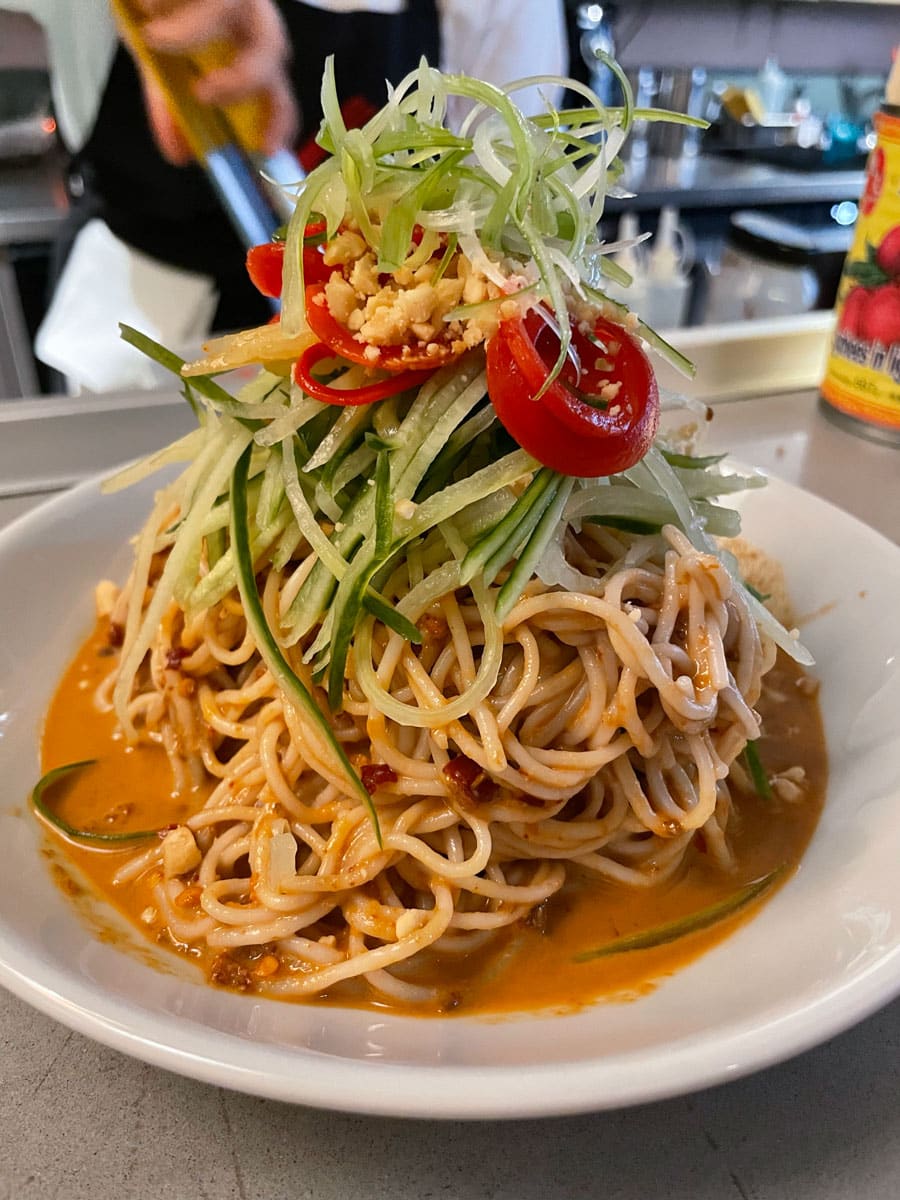 Your meal begins with a selection of small plates. The menu is compact enough that you won't have trouble deciding. The wind-dried sausage is a must for obvious reasons and if you're a fan of Chinese food you'll know you also need to try the century egg – listed here as "an ode to Fuchsia" perhaps a nod to the great Chinese cookbook author – and the youtiao.
As for wontons, you've got four varieties: pork, veg, chicken and prawn. We tried the latter two and agreed they were some of the best dumplings we've had in London. The fillings pack a punch but the real winning feature was the sauce – a spicy and slightly tart chilli number that deserves a bit of mopping up with the youtiao.
We ate at the pop-ups counter with a couple yuzu chilli crystal margaritas and had some sharp back and forth with Allen, the night's kitchen mastermind. He talked us through everything he served and delivered banter in spades.
The meal was excellent from top to bottom. The food rivals some of London's best-loved Chinese restaurants. Service is also excellent: If you like food with a personal edge, you'll love Poon's. The same goes for anyone who obsesses over the details of dumplings as much as we do.
Poon's Wontoneria: Practical Information
Where: Currently at Carousel in Fitzrovia
Address:19-23 Charlotte St., London W1T 1RW
When: Until October (No exact date announced yet)
Opening Hours: Tuesday 12pm – 2:45pm, Wednesday – Saturday 12pm – 3pm, 5 – 10pm, closed Sunday and Monday.