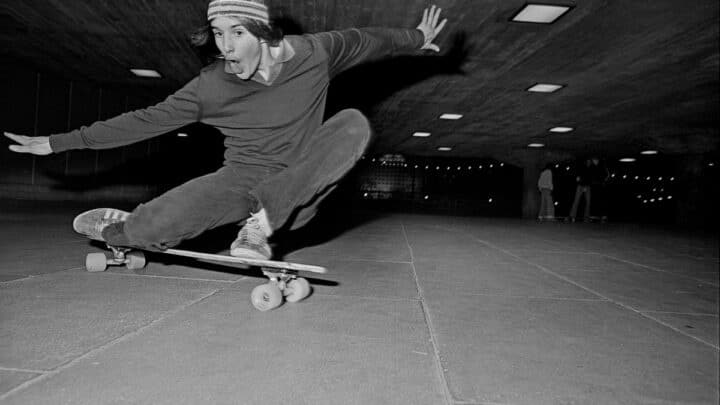 Unseen photography of London's skate scene on show at an exhibition of British skateboarding.
An exhibition of the best of British skateboarding is set to hit London on the 17th of August. London Calling! is being hailed as a tribute to a skate scene that rivalled even that of California in the 70s – the golden era of the sport.
Mostly using photography, the exhibition will tell the story of the evolution of skating in the UK from a fringe passtime to an Olympic sport, starting right at the beginning and culminating in the present day.
What Can You Expect?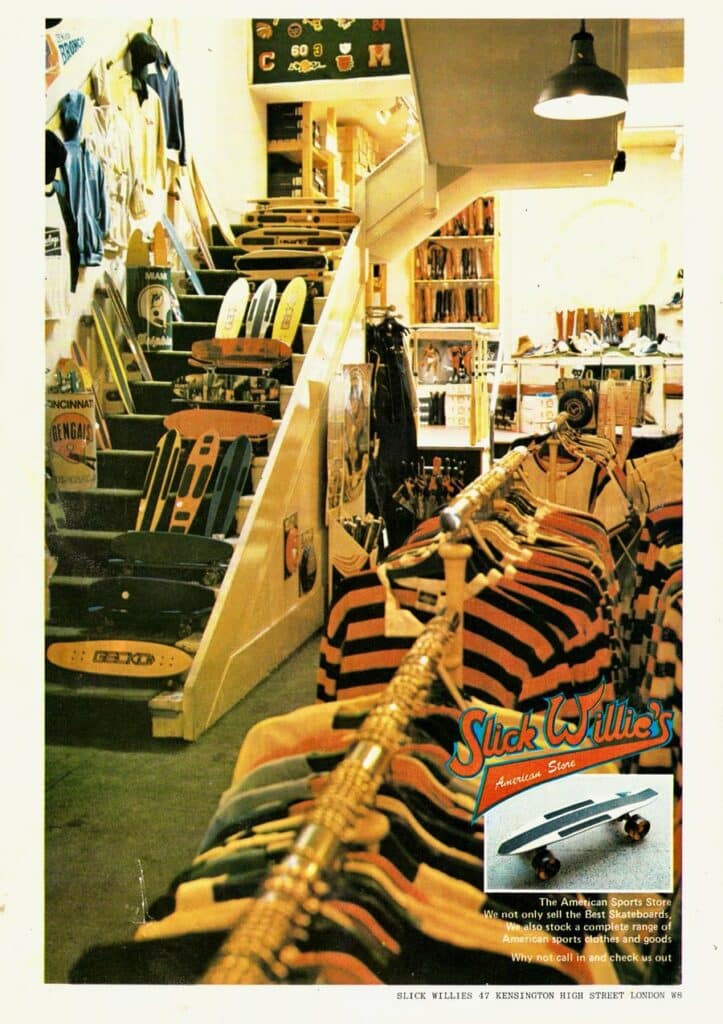 Well, lots of photography. The exhibition has some very cool images of the skate scene's evolution over the years. Skating in the 70's was followed by bands of avant garde photographers that sought to capture the sport at its outset.
As a result the era is very well visually documented – and done so in dynamic and interesting ways that still look very fresh today. Many of the images you'll be perusing have never been seen by the public before.
Of that unseen set are images of Skate City, the UK's first commercial skatepark – now long gone – that used to take up 3.5 acres of space near tower bridge.
Alongside the photography the exhibition will also feature work from the magazines that helped popularise skating. You'll also be able to check out other items from the culture. One thing that's really got our attention is that they're showcasing old Benji Boards.
Benji Boards was a brand that became super successful for making skateboards in the 70s as the culture was coming to the fore. What's really interesting about them is the unconfirmable but ever-persistent rumours that Pink Floyd were an early investor.
As if all this wasn't enough to get you excited, know that big heads from the skate world like Tony Alva and Steve van Doran (the founder of Vans) will be in attendance for opening night.
It's gonna be so rad!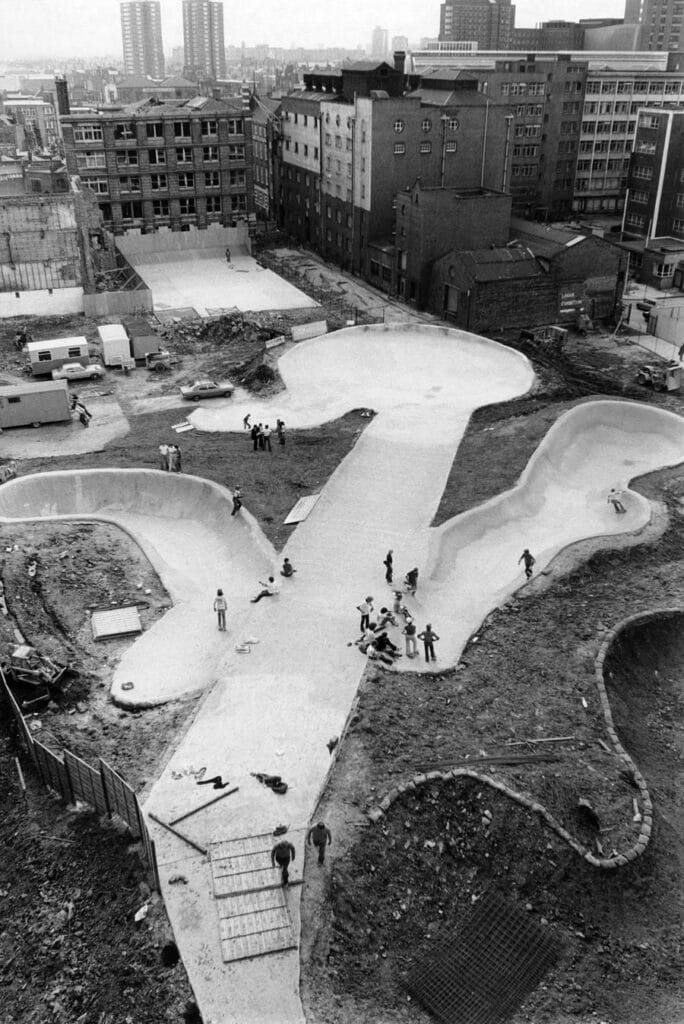 London Calling: Practical Information
Where: Pure Evil Gallery, 108 Leonard St, London EC2A 4XS
When: 17th August – 10th September
Tickets: Free entry, no tickets needed