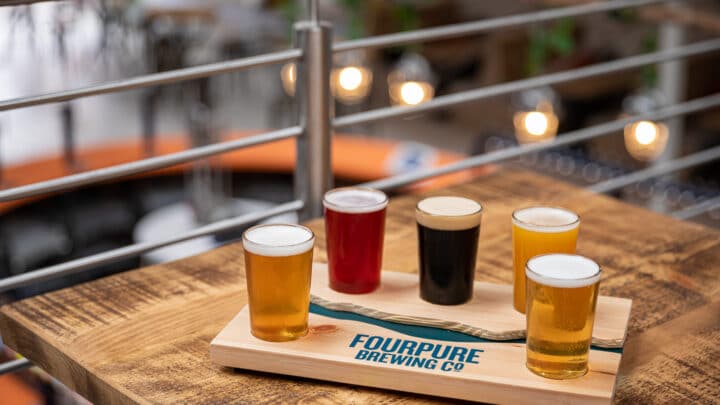 Beer, glorious beer. National Beer Day in London is kind of a big deal – here's how you should celebrate the annual event in the capital.
We don't want to be dramatic, but the 15th of June might just be the best annual marketing day of the year – it's National Beer Day and we cannot wait for an excuse to drink the good stuff (not that we really need an excuse).
Want to celebrate? Crack open a cold one and get ready to celebrate National Beer Day in London in style.
How to Celebrate National Beer Day 2022 in London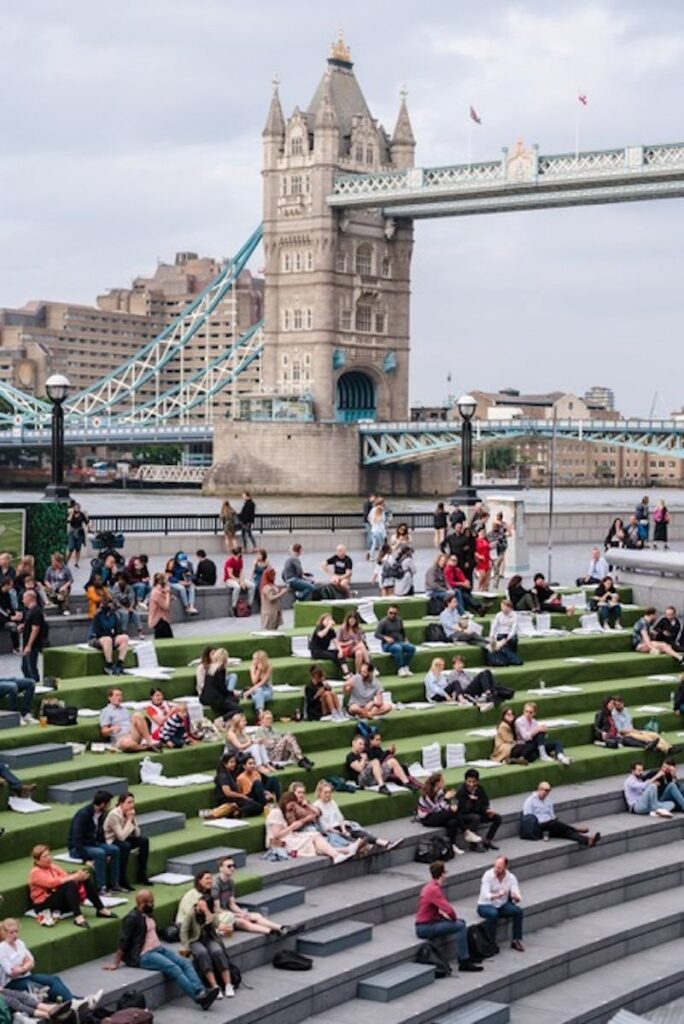 Spend Summer by the River
With London Bridge City as the backdrop, Summer by the River is one of the best places to drink in the capital this National Beer Day.
National Beer Day falls on a Wednesday this year, and the mid-week programme at Summer by the River features plenty of theatrical performances and live music under the sun (best enjoyed with a pint, of course).
Events are free to attend and you can grab a beer from one of the pop-up bars, Riverside Terrace and Taqueria Garcia.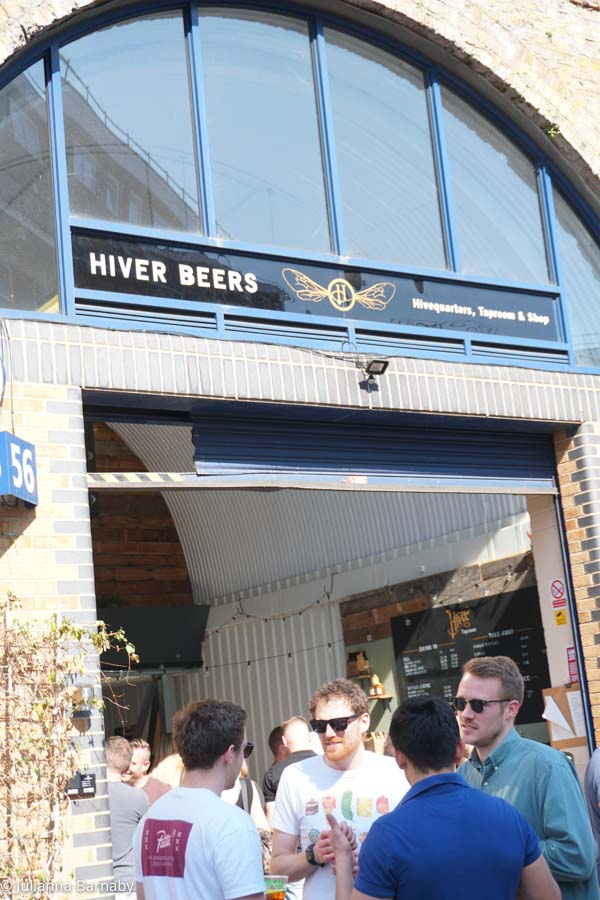 Drink at Bermondsey Beer Mile
Without a doubt, one of the best places to congregate with your gang of pals this National Beer Day in London is the Bermondsey Beer Mile.
If you don't know, get to know. The Bermondsey Beer Mile is a long stretch of railway arches and warehouses containing over fifteen breweries and two gin distilleries in the London Bridge area.
While we recommend heading there early in the day and dipping into all the different spots on the mile for a pint (drink responsibly, kids!), there are a couple of spots we think are non-negotiable when it comes to drinking on the BBM. These are Southwark Brewing Company, The Barrel Project, and Hiver Beers.
Note: The best time to visit Bermondsey Beer Mile is on Saturdays when the breweries are fully open. Head there this weekend to celebrate the good stuff.
Read More: Our Guide to the Bermondsey Beer Mile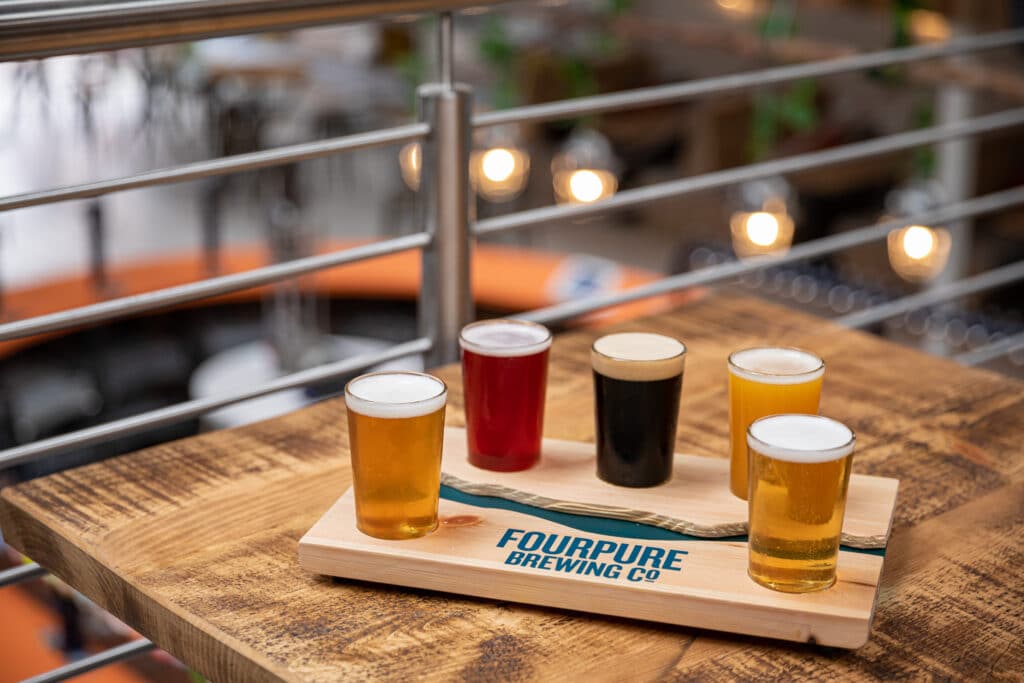 Attend Fourpure's Beer Day Britain Celebration
17th – 19th June
London craft brewer, Fourpure, will be hosting a beer-nanza next weekend in order to celebrate National Beer Day.
Alongside plenty of classic pub games and a quiz from 7:30pm, the brewery will be serving up a 'Fourpure and Friends' beer flight for the weekend, costing £11. It features five guest brews from around Britain, including Yorkshire's Magic Rock, Wales' Polly's Brew Co., Scottish Fynes Ales, and a refreshing Fourpure option.
This will be hosted at their Bermondsey Taproom, so pop in for a mid-beer-mile flight.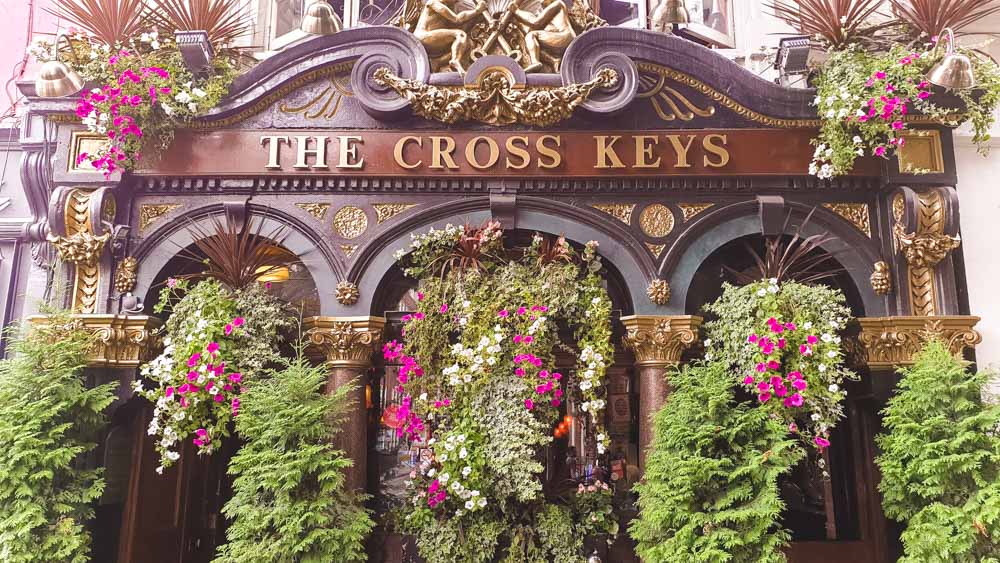 Have a Pint at One of London's Historic Boozers
Celebrate the big day in style by sinking pints at an old London boozer – this is how we'll be commemorating the big day.
So, which ones are worth venturing out to? We think that The Cross Keys, The Lamb and Flag (though this one gets very busy), and The Seven Stars are the best old pubs in the capital.
Many of these spots date back to Victorian times, with untouched facades and an interior paying nods to a bygone era.
Read More: The Best Old Pubs in London
Book Yourself a Ticket for the Great British Beer Festival (in August)
2nd – 6th August
You might not be able to celebrate at the festival on the big day itself (we think they've missed a trick there), but beer boffins will want to book tickets to the Great British Beer Festival later in the summer.
Olympia London is getting geared up to host some of the country's best breweries across the festival dates, so expect plenty of brilliant craft beers, weird and wonderful ales, and hearty street food that compliments the booze perfectly.
You can also expect a decent selection of ciders and perries, live music, and pop-up shops where you can get your mitts on some beer-themed merch.
National Beer Day 2022 in London: Practical Information and Map
When?
National Beer Day is marked on the 15th of June each year in the UK, though events will often run on the closest weekend, too.
Discover More London Beer Guides