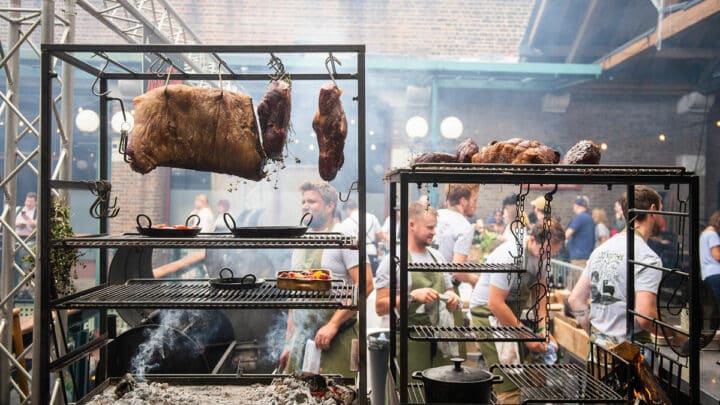 London's biggest barbecue festival is back for 2023. Here's all you need to know – including some world-class chefs you need to watch out for.
Barbecue lovers and general fans of London's food scene – it's time to get excited, and hungry. From the 31st August – 3rd September Meatopia is back on the menu. What is it? Only London's biggest festival dedicated to barbecue and live-fire cooking.
Another food festival? Snore. We've had a summer full of them! That's where you're wrong, because it's very rare that they come as good as this one. Meatopia is celebrating its tenth anniversary in 2023 and over the past decade has welcomed some of the world's (yes, the world's) best chefs to its grills.
Francis Mallman, Latin America's outdoor cooking guru has graced the event, as has Niklas Ekstedt – a Scandinavian grill-god who's CV includes stints at the legendary El Bulli – and a slew of American pitmasters that've got the country's already excellent BBQ scene in the palm of their hands.
To continue the list of legendary alumni, London chefs Fergus Henderson of the groundbreaking St John and Yotam Ottelenghi (who needs no introduction) have also held it down at Meatopia in the past.
But what about this year?
What to Expect from Meatopia 2023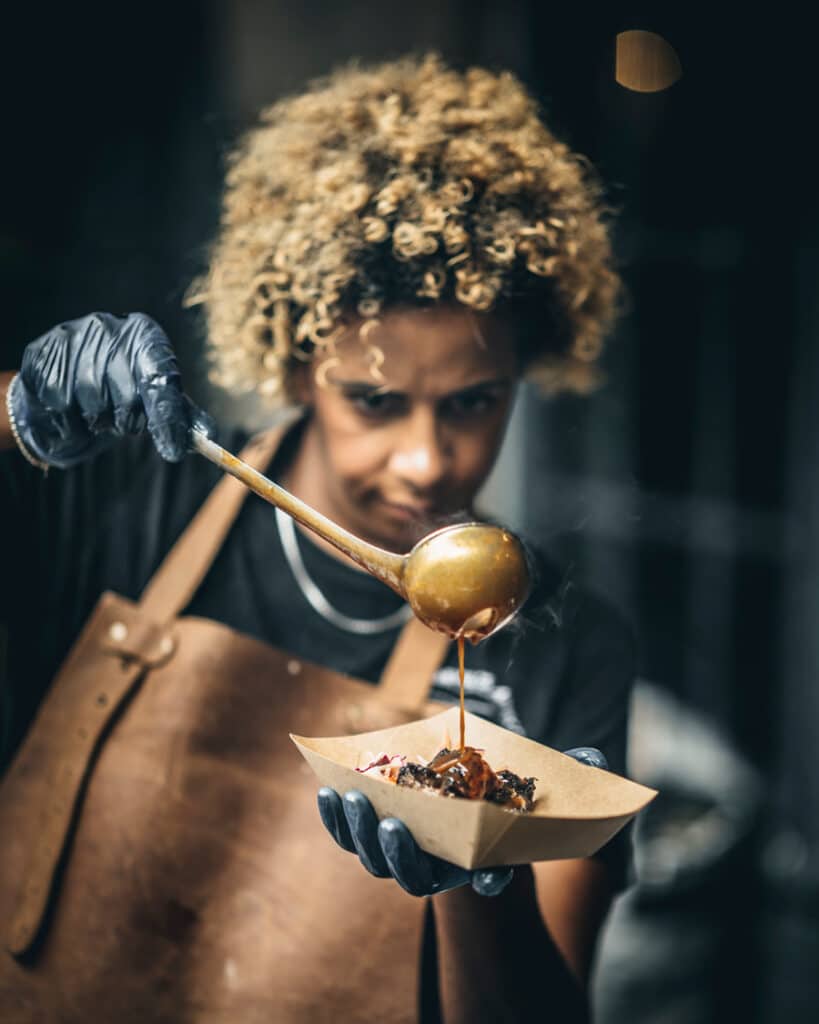 Well this year is no different. They've got a list of chefs so long you could drain a pen of ink trying to write them all down. Some of these chefs have travelled around the world to be here.
Of them Tuffy Stone 'the professor of barbecue' will be in town. He specialises in styles of American BBQ and has won plenty of prizes in that nation's competitive BBQ world – a very big deal we assure you.
Thalia Barrios – a wunderkind of traditional Mexican cooking is coming over, and from the same country we get Tania Livier. She's a rising star of the food scene over there too.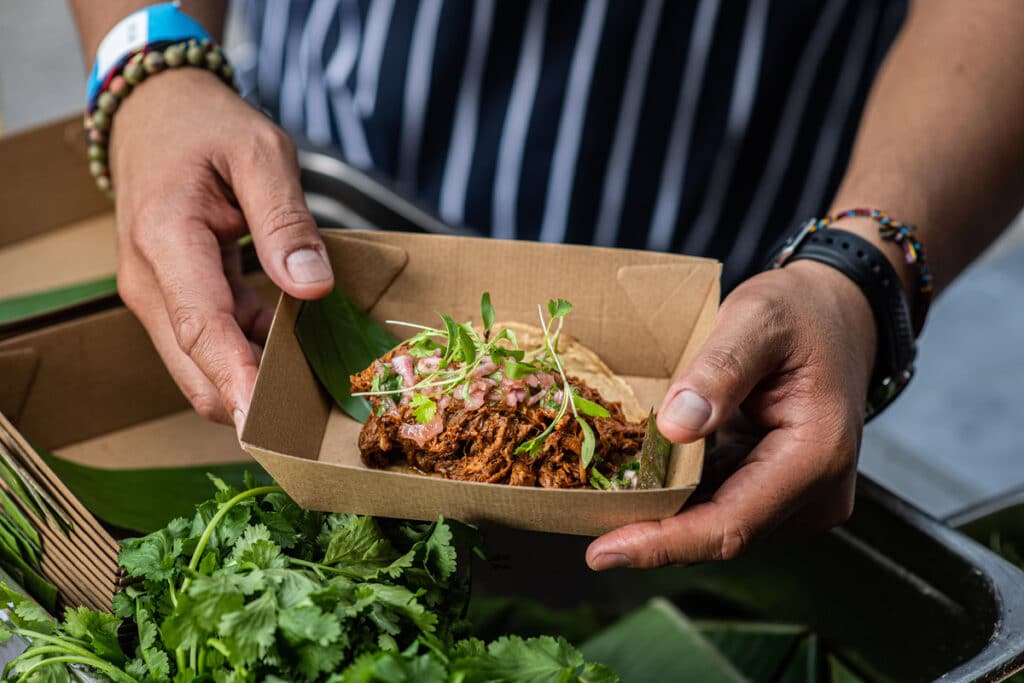 From London time-honoured venue The Quality Chop House are sending their top man Nathan Chapman who'll be joined by Tom Booton from The Grill at The Dorchester.
We could keep at this all day but perhaps we nerd out on this kind of stuff too hard. The takeaway point here is that it's going to be a weekend of good eatin'. If you wanna see the full lineup, you can do so here.
All of this is happening at Tobacco Docks which is a lovely venue for the place and has been the site of many good food festivals in the past – including a festive edition of Taste which we're hoping they'll bring back this year.
For now we'll stick to day dreaming about this BBQ.
Meatopia: Practical Information
Where: Tobacco Docks
When: 31st August – 3rd September 2023