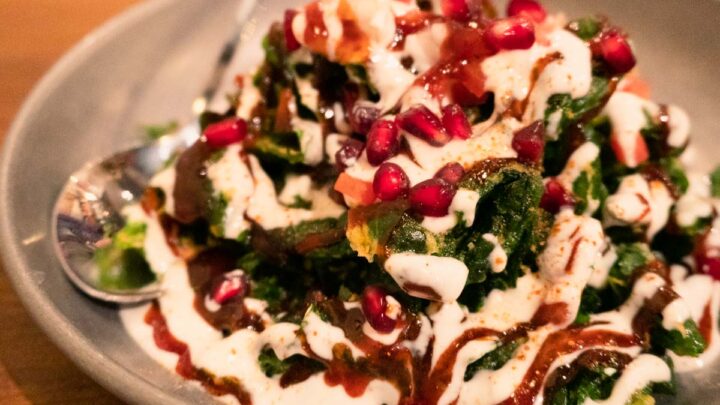 Discover the punchy flavours and bold dishes of Indo-Chinese cuisine at Fatt Pundit's brand new restaurant in Covent Garden.
In a city in which you can lay hands on pretty much any cuisine with ease, it can be hard for a restaurant to feel like it's breaking new ground… but that's exactly what Fatt Pundit's Indo-Chinese menu did when they opened their Soho branch in 2019.
Serving a distinct cuisine that can only be found in a clutch of other restaurants in London, the restaurant put this unique subset of Kolkattan culture front and centre on our plates.
Now they're back with a brand-new restaurant in Covent Garden – here's why you should be excited.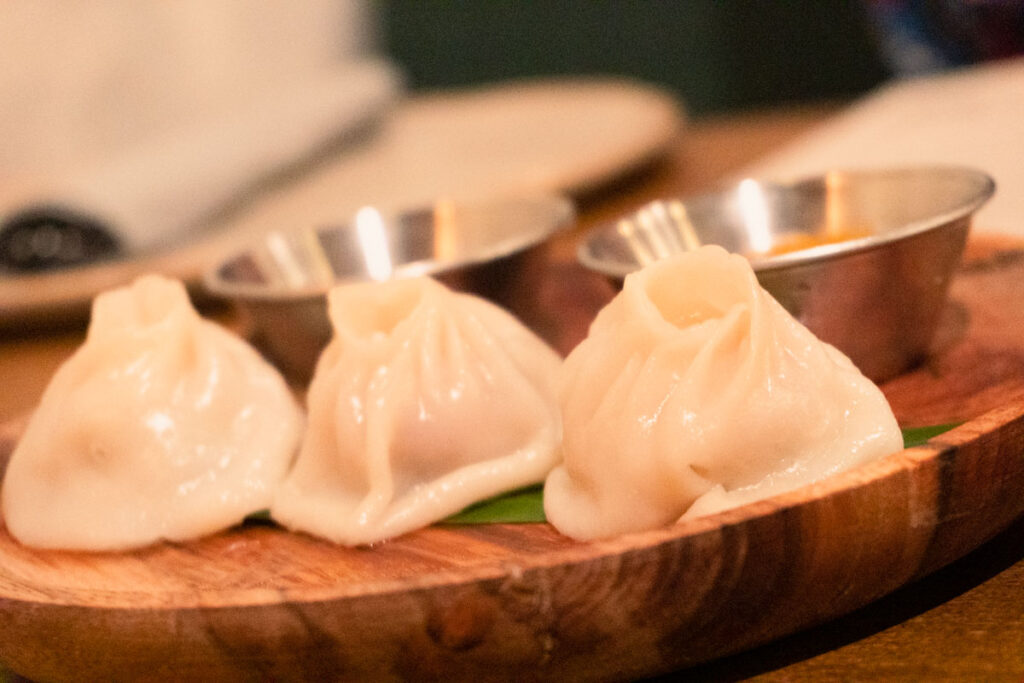 Fatt Pundit Covent Garden – The Full Review
The Food
Hailing from the Tangra area of Kolkata, Fatt Pundit's food sits at the meeting point between Canton, Guangdong and Kolkattan cuisines – a glorious celebration of the food created by Chinese immigrants as they moved to the city in the 19th century.
Like many restaurants in London, Fatt Pundit has lent into the small plates menu – but this is a situation where it makes sense. As a diner you'll want to try as wide a gamut of the food on offer as possible.
You're strongly encouraged to kick off the meal with a dish of momos – those pillowy dumplings filled with steamed meat and vegetables common across South Asia.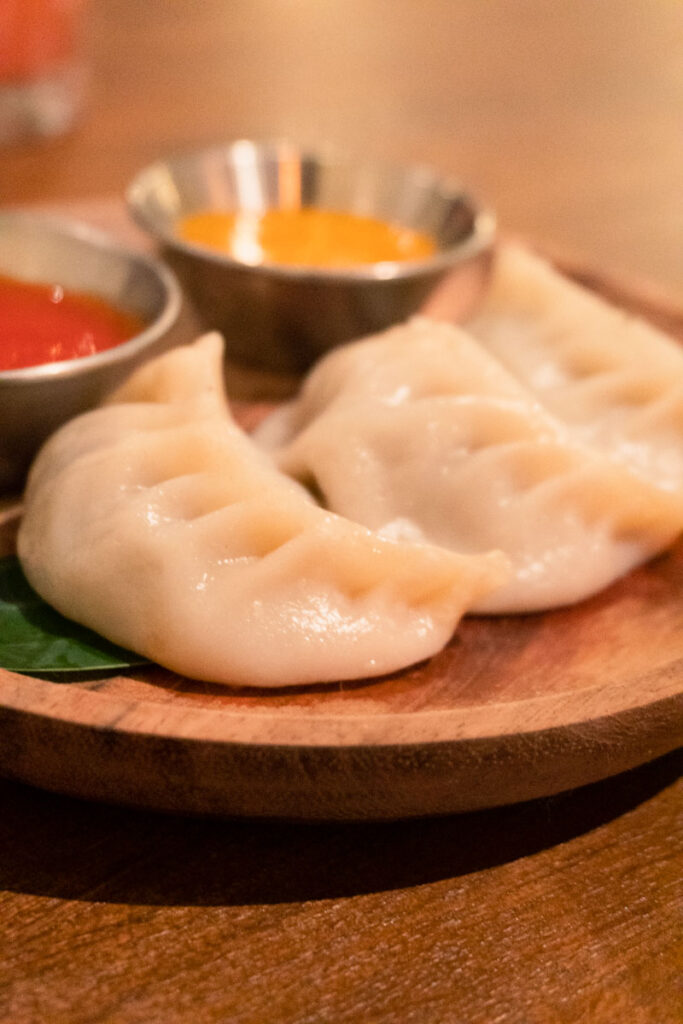 Biting into my Kid Goat Momo – a puff of tender meat subtly flavoured with garam masala and garlic – I can't say I regretted the decision.
Next up was the Crackling Spinach – a dish that more than lived up to its name – the spinach lightly battered and fried until crispy, then bathed in a dressing of sweet yoghurt and topped with fresh pomegranate seeds.
The contrast between the crispy spinach, inky deep, the creamy yoghurt and the vibrant tartness of the pomegranate is, to be quite frank, the closest I've encountered in culinary perfection in a long time.
Subsequent dishes were no less impressive – the Kolkata Chilli Duck came in crispy strips coated with a glaze that was as fiery as it was sweet.
Hot on its heels were the rabbit wontons, their delicate casings giving way to a spiced filling that had just the right amount of intensity thanks to the inclusion of black beans and burnt garlic. That's all before we get to lamb chops with black bean dust – the charred exteriors giving way to the tenderest of meat in a single bite. It was, in short, a revelation.
The Drinks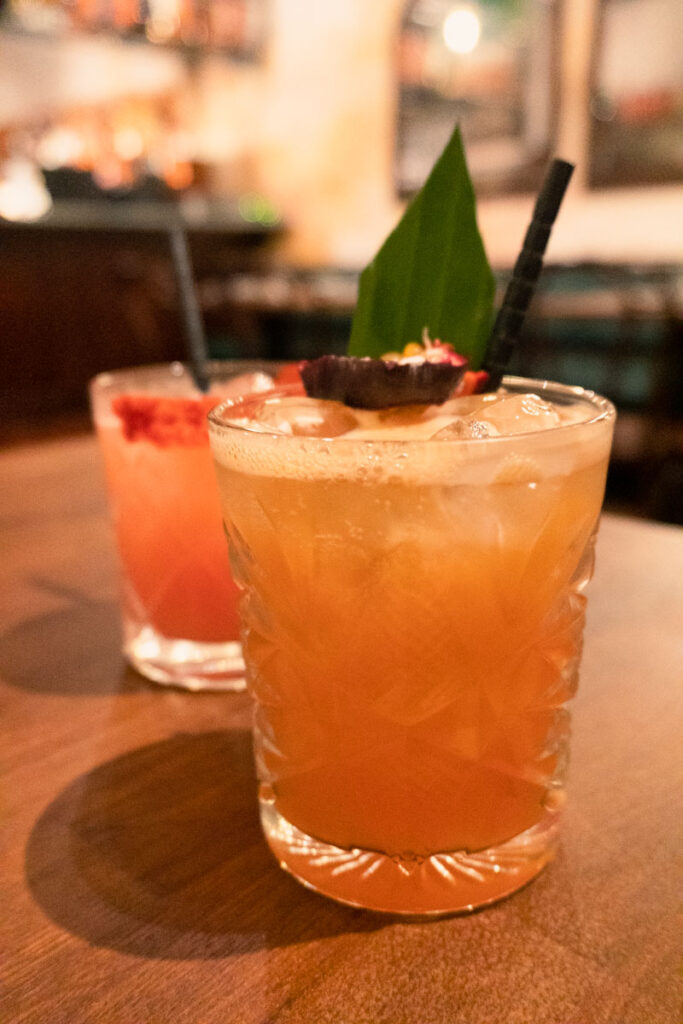 The drinks menu is small but equally inventive, boasting an array of light and fruity cocktails like the Guava Chilli Sour and the Plum and Tamarind Cooler that are the perfect foil for the flavour-filled food. There are beers and wines of course, with enough options for each to suit the choosiest of drinkers.
The Look
It was a sure sign that the interior was going to be something special when the restaurant's opening was pushed back because a consignment of furniture imported from India had been delayed.
Walls are lined with shelves weighted down with Chinese ceramics, rich jewel colours and understated lighting add to the appeal – it's comfortable, erring on the casual side of things but with a lot of personality.
Final Thoughts
Fatt Pundit's new Covent Garden restaurant brings its distinct cuisine to a central location mere steps away from Covent Garden itself. Go for exuberant flavours served with skill and flair in an ultra-friendly space.
Fatt Pundit Covent Garden – Practical Information and Map
Price: ££
Address: 6 Maiden lane, Covent Garden, London, WCE2 7NA
Fatt Pundit Review: A Celebration of Indo-Chinese Food in Covent Garden
Summary
Exuberant flavours with lots of character, Fatt Pundit's new Covent Garden outpost is a celebration of food you won't want to miss.