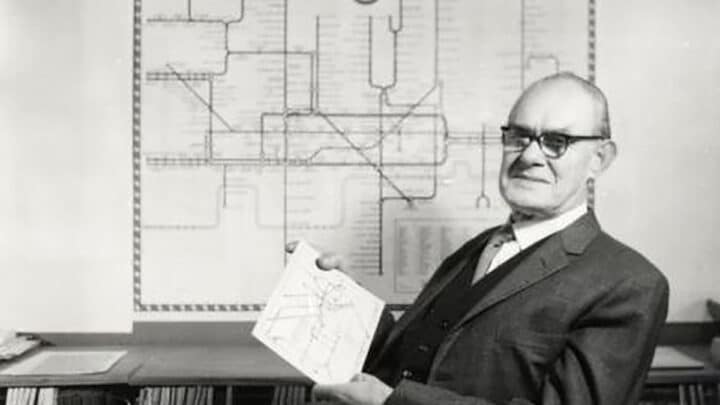 Every Londoner knows that the tube is one of the quickest and easiest ways to travel around the city – but understanding how it works? That's in no small part down to the map that helps you navigate it. Discover the story behind Harry Beck – the man behind the London Underground Map.
Whilst to the local person it's an ordinary part of their day-to-day life and to tourists a fleeting novelty – all rely on one thing – the London Underground Map to some degree or another.
There's at least one map visible In every tube station and carriage to help guide you through the city.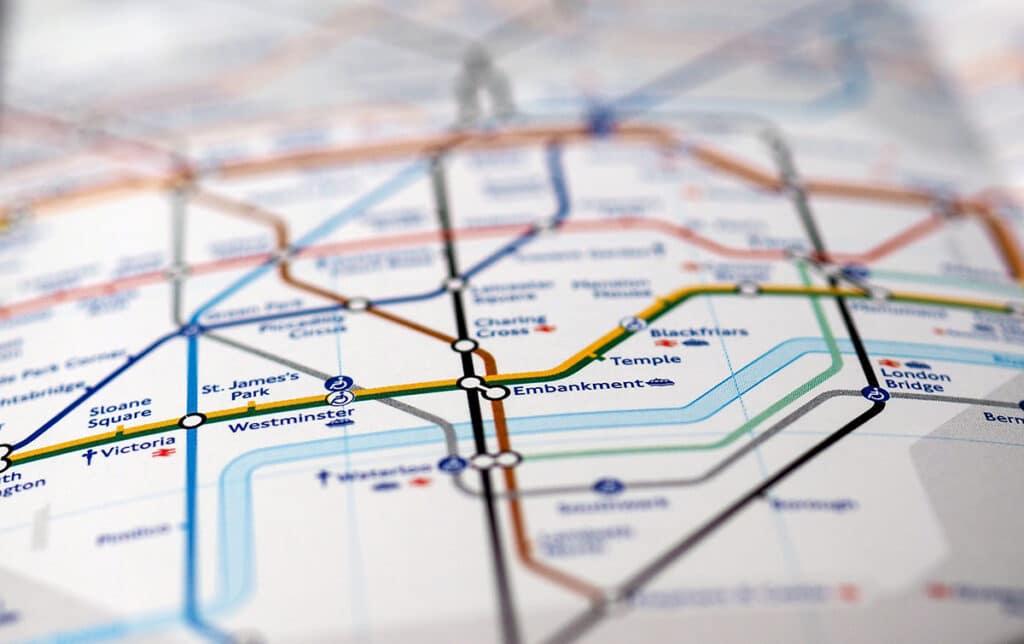 What at first glance looks like a mass of coloured lines punctuated by unusual words and symbols, is actually a carefully considered intricate system that effectively conveys both the tube's railway lines, and the places which they lead to and from.
Technically, it is not so much a map as it is a diagram. It doesn't reflect the geography of London accurately, but its clear colour-coded lines assist in the way most people visualise the capital.
But who was responsible for creating this interesting system? We largely have one man to thank for it – Harry Beck.
Read on to discover more about Harry Beck and the history of the tube map.
The Story of Harry Beck's Tube Map
The tube map hasn't always looked like the one we know today.
The structured and clean-lined design that thousands now witness on their daily commute is the result of years of small changes that have developed in tandem with London's ever-changing landscape.
However, its general design- which uses a topological style of mapping – has not changed too much from its initial creation back in 1931.
The individual responsible for implementing this approach? A technical draftsman named Harry Charles Beck (1902 – 1974) – known more commonly as Harry Beck. Beck designed the diagram in his spare time whilst working at the Local Underground Signals Office.
Innovating The Underground: Harry Beck's Map
Beck's job was primarily to draw schematics for electrical systems of the London tube map, and is considered an unlikely cartographic innovator.
However, a curious mind combined with the practical and problem-solving skills inherent to his engineering background enabled Beck to conceive a map that was highly effective. Particularly when compared to previous designs of the tube map that were notoriously convoluted.
Beck's initial design was rejected by the London Underground's publicity department in 1931 for being too radical. Nevertheless, he persevered and presented an amended version which was accepted two years later.
As a result, a trial of 500 pocket-version copies were distributed at a select few stations. They proved to be immensely popular, leading to the map's full publication. That map formed the basis of the design we still use today.
Harry Beck's Map: Prioritising People – Not Places
Prior to Beck's diagram, the previous map design had prioritised a geographical approach, which saw the underground lines often superimposed over the roadway of a typical city map.
These attempts to grapple with, and make sense of, the complexities of London's geography proved ineffective and the maps were not seen as very practically useful.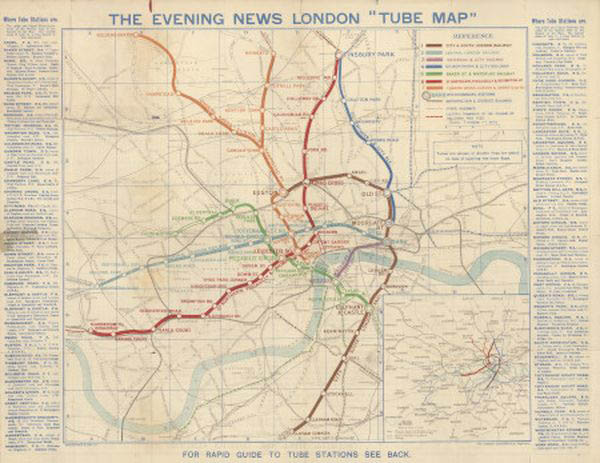 This led to the emergence of a new type of map from around 1909, which was a non-geographic linear diagram that conveyed the distance between different stations.
Many of these "new-style maps" were drawn by London and North Eastern Railway Employee and railway enthusiast, George Dow (1907 – 1987), whose pragmatic perspective is believed to have inspired the later designs of Beck.
Beck's logical approach to designing the map formed no small part of its success. He considered and prioritised the perspectives and needs of the tube's consumer: the people who travelled on it.
Beck believed the tube's users were less concerned with geographical accuracy, and instead wanted to know how they could find their way out of one station to another so that they could plan their routes with ease.
Rather than attempting to create a system that accurately demonstrated distance, Beck instead designed a map that outlined the underground system itself.
By considering how each station and rail lines correspond to one another, Beck was able to apply a Modernist grid system by removing confusing rail lines and replacing them with symbols and colours that were easy to understand.
Life After Harry Beck's London Underground Map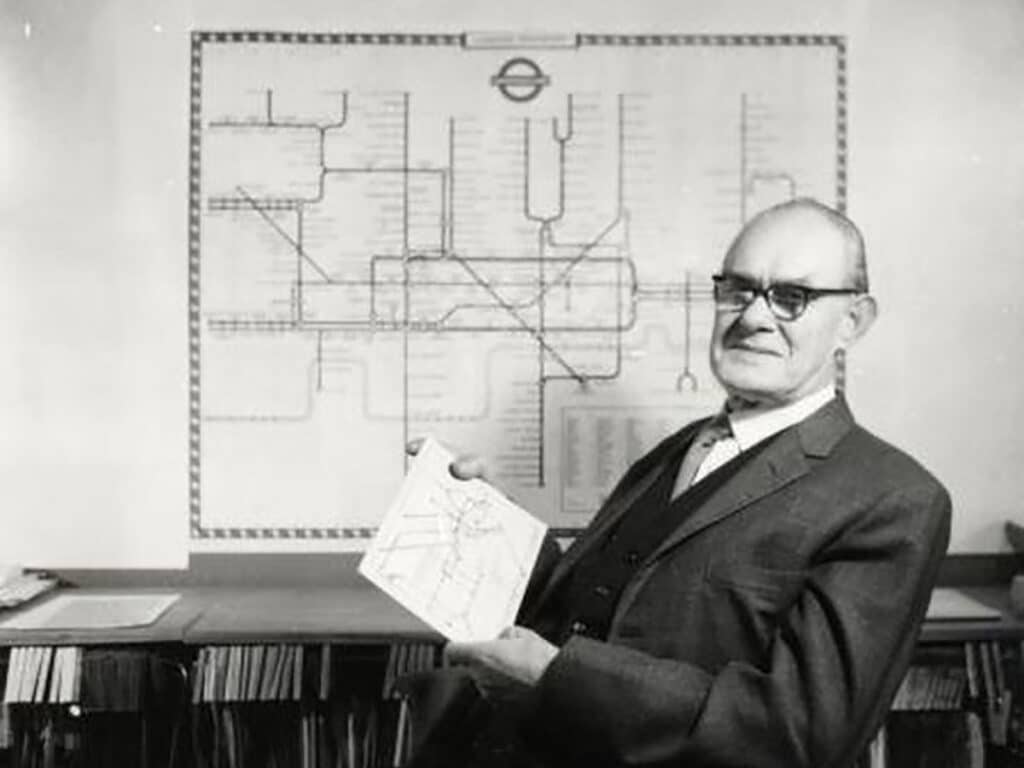 According to some accounts, Beck was never formally commissioned to finalise his initial idea and as a result, was not reimbursed financially. Other sources differ – and state that he was paid a fee between five or ten guineas.
Either way, Beck felt a sense of ownership over the map, and was dissatisfied when there was involvement of later third parties who changed his design.
He subsequently engaged in a long legal battle with London Transport until 1965, noting that he felt "bitter and betrayed by the very organisation he had helped, so admirably, to promote".
This legal action was eventually abandoned, and Beck went on to achieve other notable design successes. For example, in 1938, he produced a diagram of the entire rail system of the London region – including both the Underground and mainlines.
He also produced at least one map for British railways, and at least two versions of a diagram for the Paris Metro. Similarly to how he had designed the London Underground map in his spare time, this project was not formally commissioned either.
Harry Beck's Recognition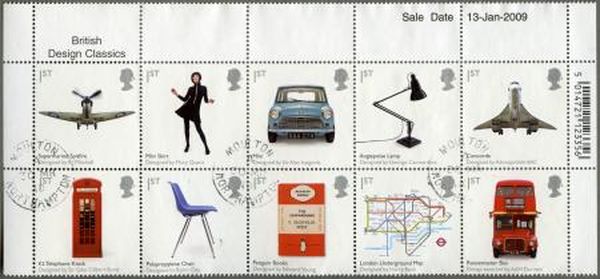 Today, Harry Beck's name bears immense cultural significance in London's transport history and his importance has been formally recognised in many different ways.
That's why you'll find a statement on every London Underground map that reads: "This diagram is an evolution of the original design conceived in 1931 by Harry Beck".
Similarly, London Regional Transport formed the Beck gallery located at the London Transport Museum where his works are on display for the general public to enjoy.
Beck has also been commemorated with one of London's famous blue plaques – an initiative launched in 1866 and now run by the English Heritage as a way to link the people of the past with buildings of the present.
One of Beck's blue plaques can be found at Finchley Underground Station – and the other at the house he was born in at Wesley Road, Leyton – installed to celebrate the 80th anniversary of the tube map in 2013.
Beck's significance has even been celebrated by the Royal Mail back in 2009, where they issued a set of postage stamps showcasing British design classics, where his work was included.
The London Tube Map Today
Today, London's tube map contains a remarkable 272 stops (the newest two thanks to the recent opening of the Northern Line Extension to Nine Elms and Battersea Power Station) and is estimated to be used by 1.35 billion people annually.
So next time you find yourself lost in London and gratefully unfolding your underground map, remember to say a silent thank you to Harry Beck – the creator of London's present tube map.
Looking for More Historical London Guides?
Check these out…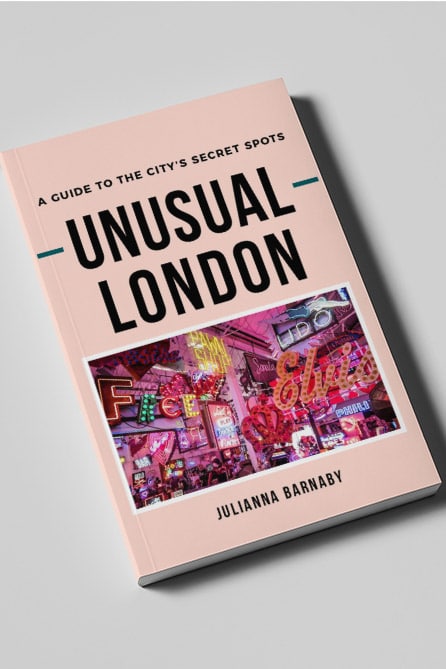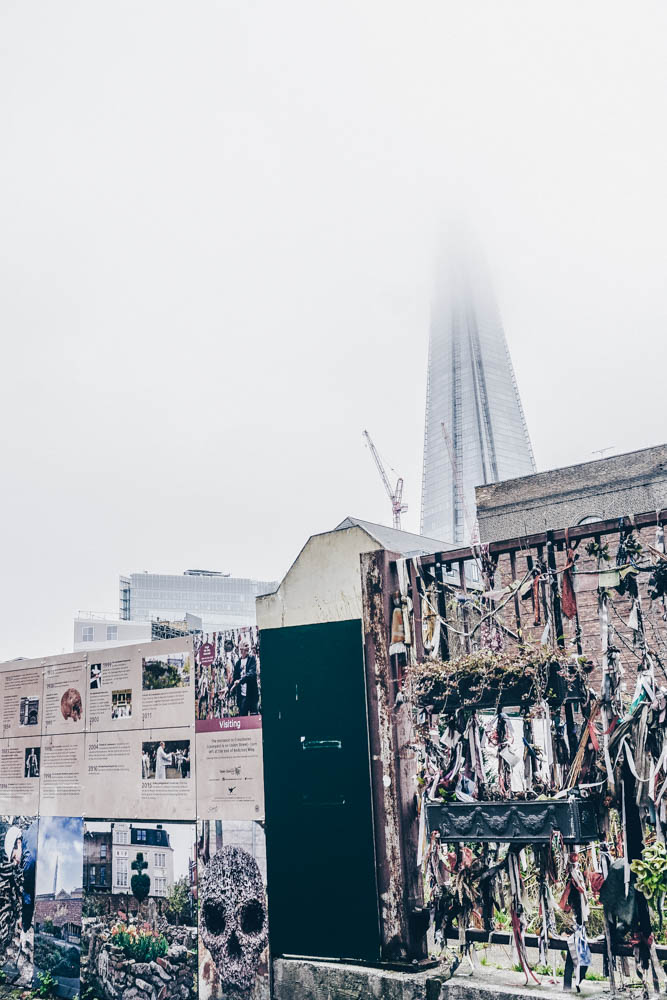 Discover the Secrets of Crossbones Graveyard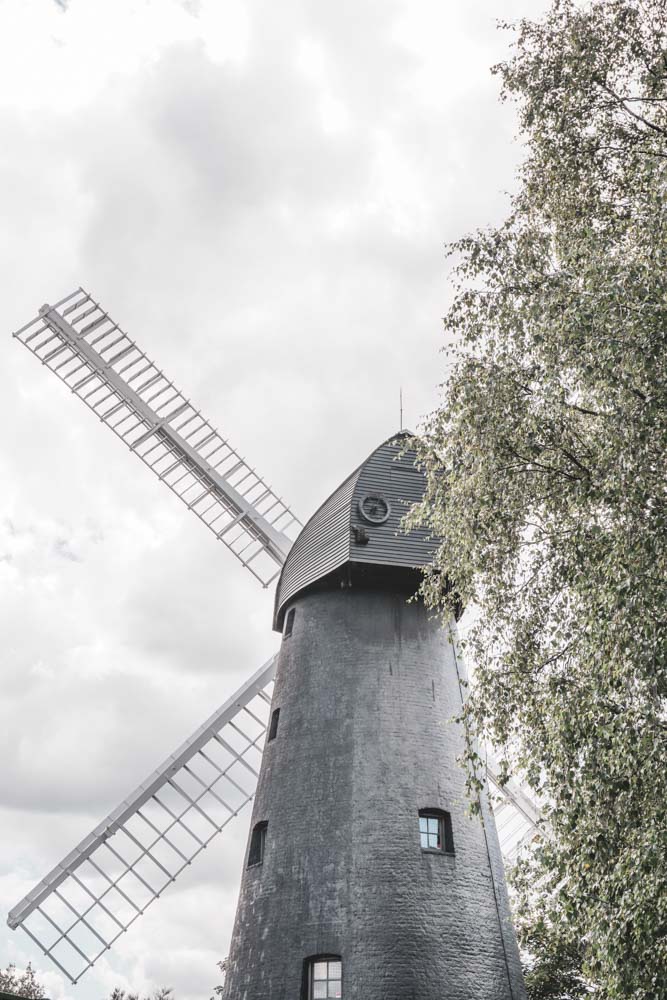 Explore The Windmill Hidden in Brixton