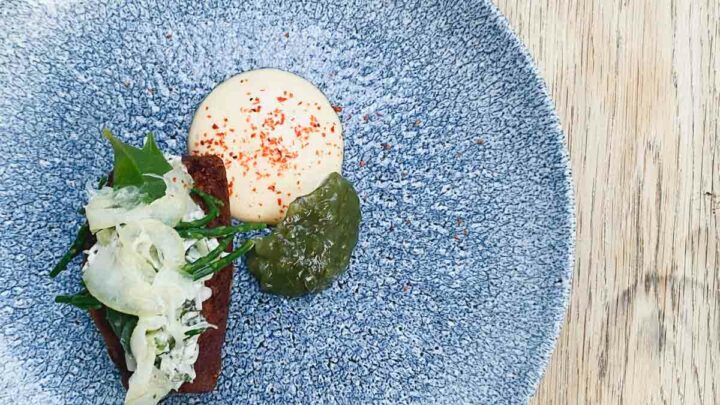 Opening amidst the maelstrom that was 2020, Fallow Restaurant is Mayfair's new-ish sustainable dining eatery. Here's why you need to go.
There have been a glut of London restaurants upping their sustainability game recently, yet of them, Fallow Restaurant stands out.
Maybe it's the fact that two of the three head honchos Will Murray and Jack Croft cut their teeth at the renowned Dinner by Heston Blumenthal over in Knightsbridge.
Or is it the fact that Fallow's residencies at Carousel and Crispin generated enough hype to sell out, thereby cementing its reputation as one of the darlings of London's dining scene in the process?
Whatever the reason, it's safe to say this was one opening Londoners were pretty excited about, myself included… but then 2020 hit and I only just got to try it out a couple of weeks ago. Le grand sigh. Not too grand though, because this is one of those London restaurants that do live up to the hype – add it to your little black book of places to try.
Fallow Restaurant – The Full Review
The Food
One glance at the menu tells you that the team behind Fallow know their way around a kitchen. In fact, that might be the understatement of the year.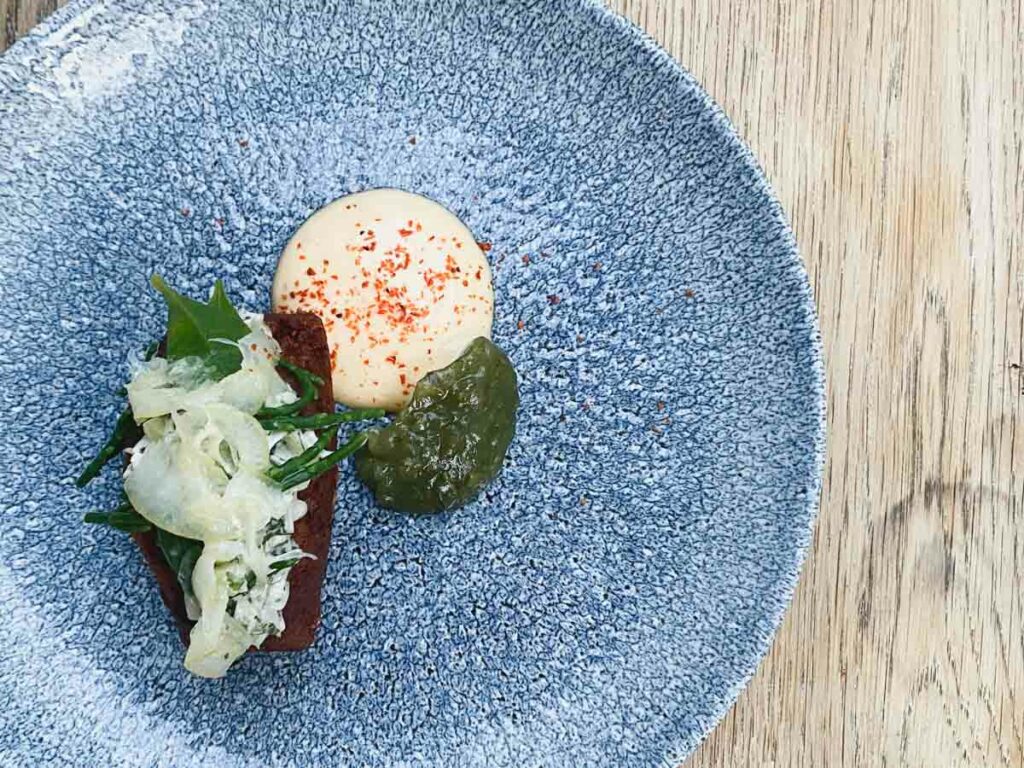 Don't be fooled by the dish names – mostly a short list of their constituent ingredients, there's nothing simple about the food coming out of Fallow's kitchen.
The crab cake, pickled lemon, purslane was a pleasant surprise – an actual piece of cake with delicate flecks of crab, piled with a mound of sharp pickled lemon aside a purslane sauce – deftly combining flavour and texture for a strong start to the meal.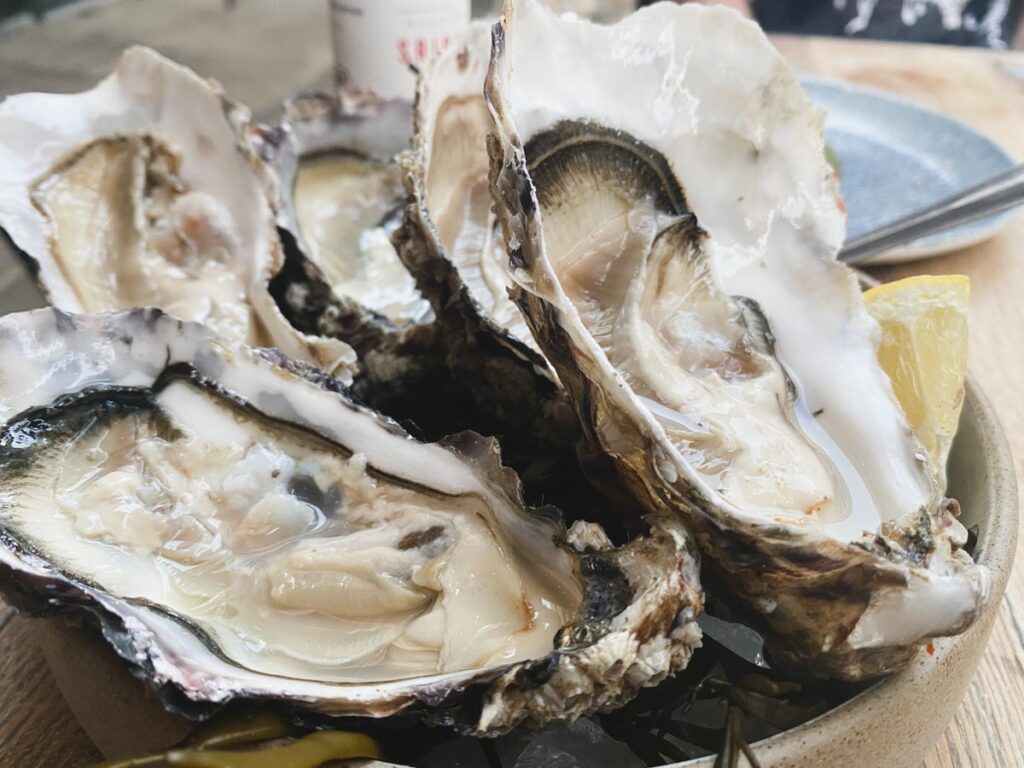 Even the simple Carlingford rock oyster was something to shout about – the oysters plump and juicy, hand-picked from a protected cove in Ireland and some of the best I've had to date. That may sound like high praise indeed, but they deserved it.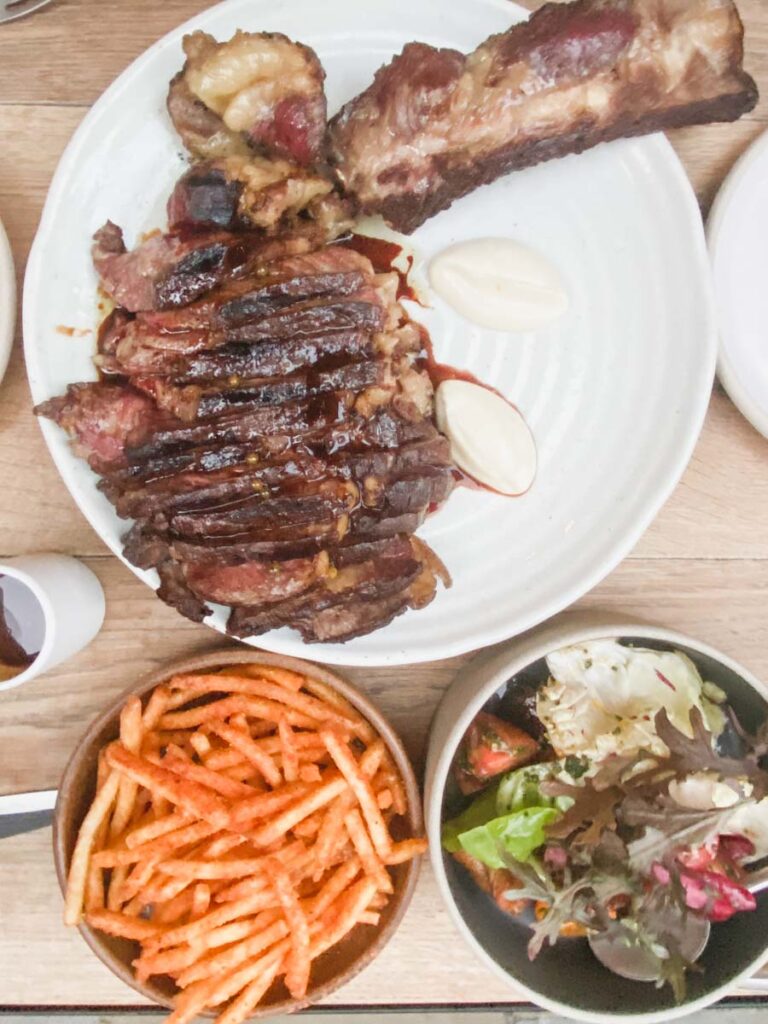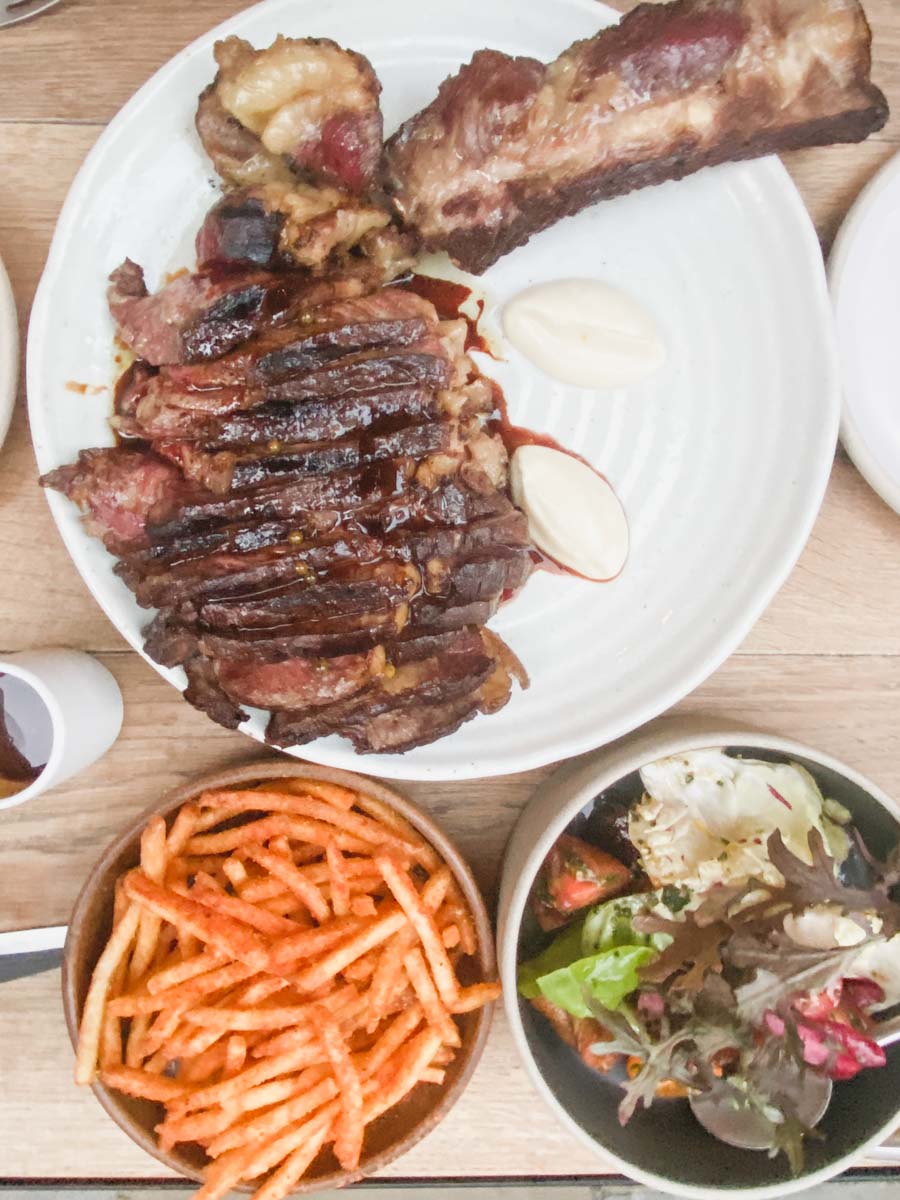 For mains, we plumped for the dairy cow rib of beef with condiments to share. Using ex-dairy cows – a sadly overlooked and underused part of the food chain, Fallow age each piece to bring out the flavour and help break down the tough fibres.
The result is a complex steak that's full of umami – robust without being overwhelmingly so and worthy of some of the best steakhouses in London. This is the kind of dish you mull over for weeks afterwards – unbidden memories flitting into your mind as you do something dull – begging a simple question.
When's it time for your next visit?
Final Thoughts
The Fallow residency at 10 Heddon Street is one of their best yet. Go, go and go again.
Fallow Restaurant Mayfair – Practical Information and Map
Address: 10 Heddon St, London W1B 4BX
Looking for More Mayfair Guides?
Check these out…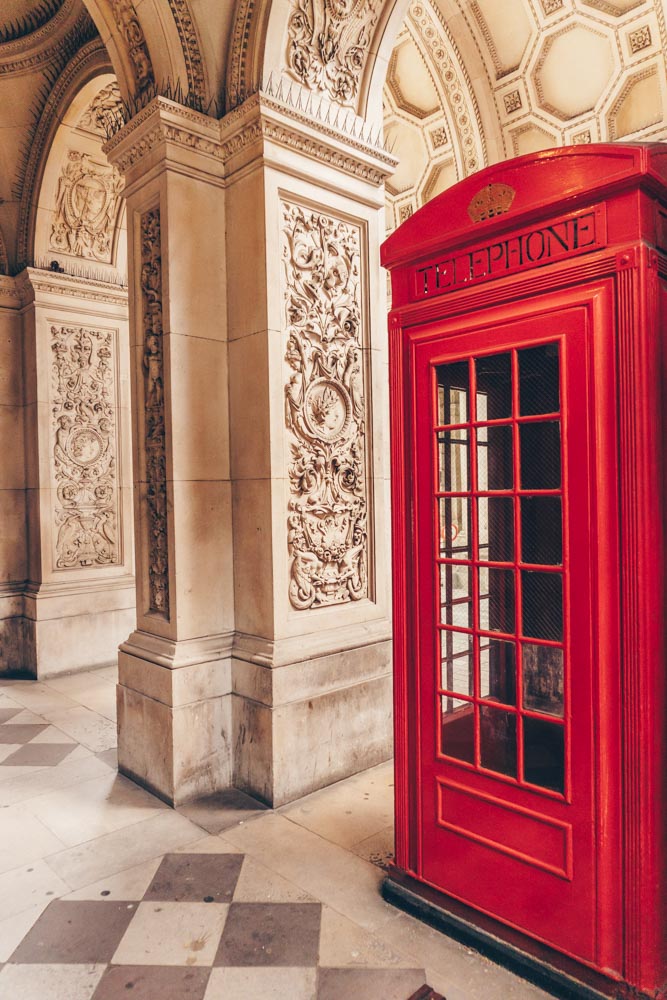 Insider's Mayfair Area Guide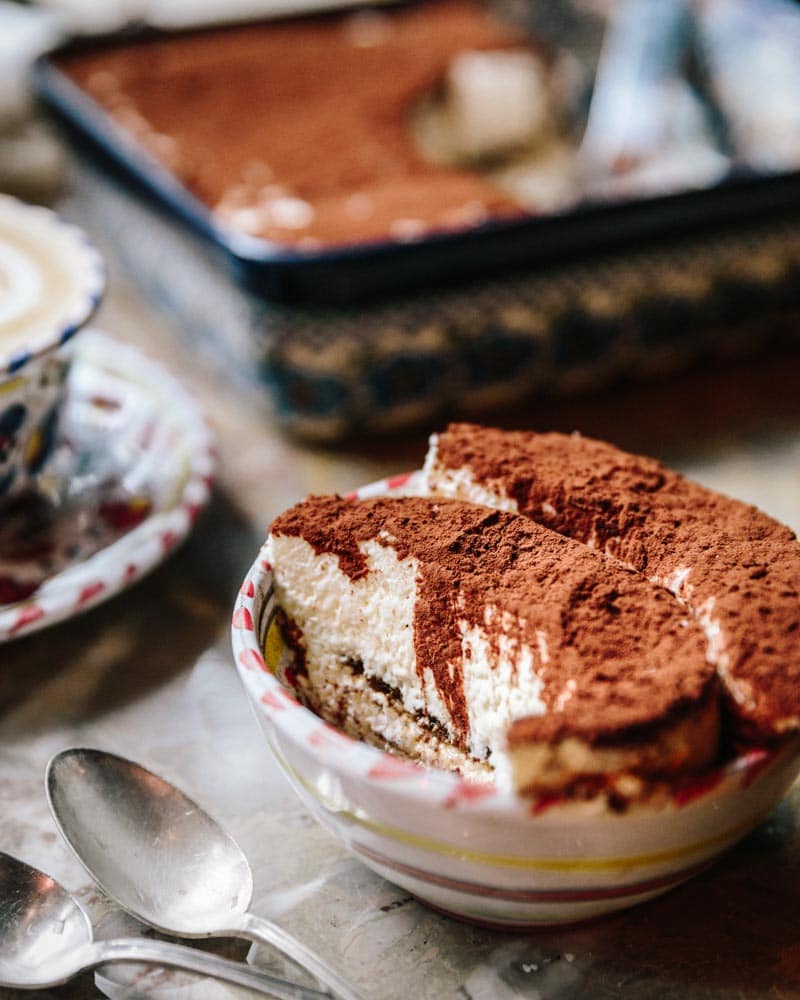 The Best Restaurants in Mayfair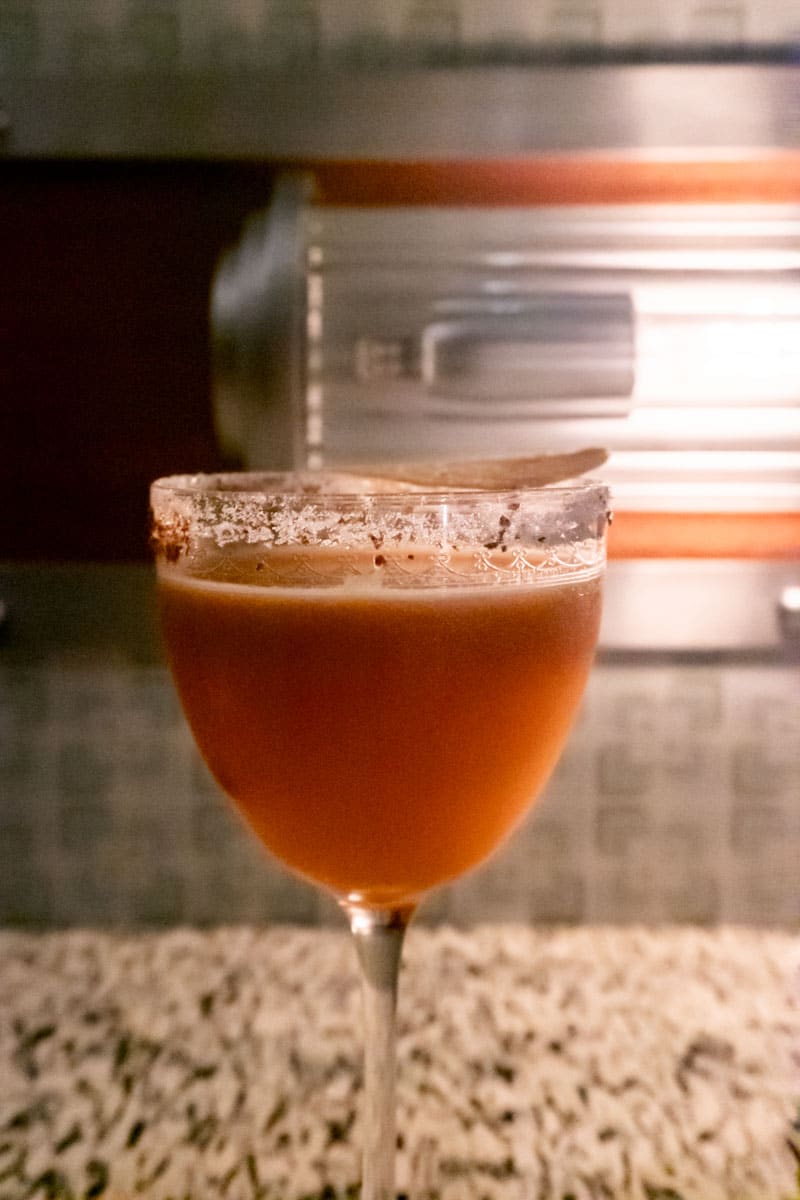 Fallow Restaurant, Mayfair
Summary
A sustainability-focused London restaurant serving accomplished food in a relaxed Mayfair setting. Contemporary British food has never tasted so good.