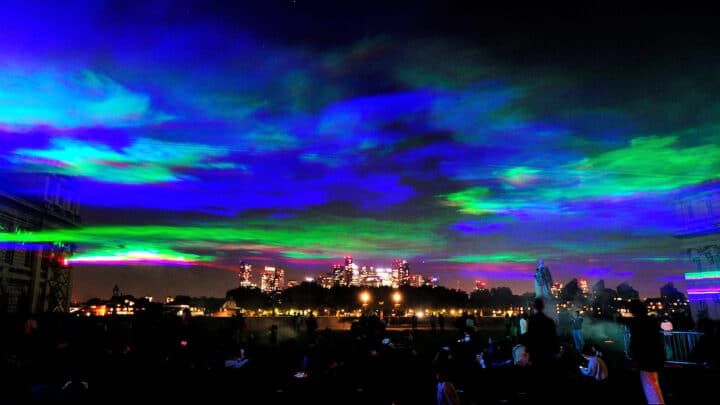 No, you're not dreaming. You can catch the Northern Lights right here in London in the form of Borealis: a breathtaking spectacular at Guildhall Yard between the 11th and 22nd December.
Who needs Scandinavia?
It's shaping up to be a rather stellar Christmas in the capital, after all, so don your cosiest layers and don't forget to bring an umbrella (curse you, British weather!).
A Magical Display
It's no secret that the Mayor of London has been on a quest as of late to shake things up in the capital with a series of ultra festive events.
The Winter Lights segment of the Let's Do London campaign (which is actually the biggest campaign the capital has ever rolled out, FYI) will see Dan Acher's magical light display excite the capital's skies.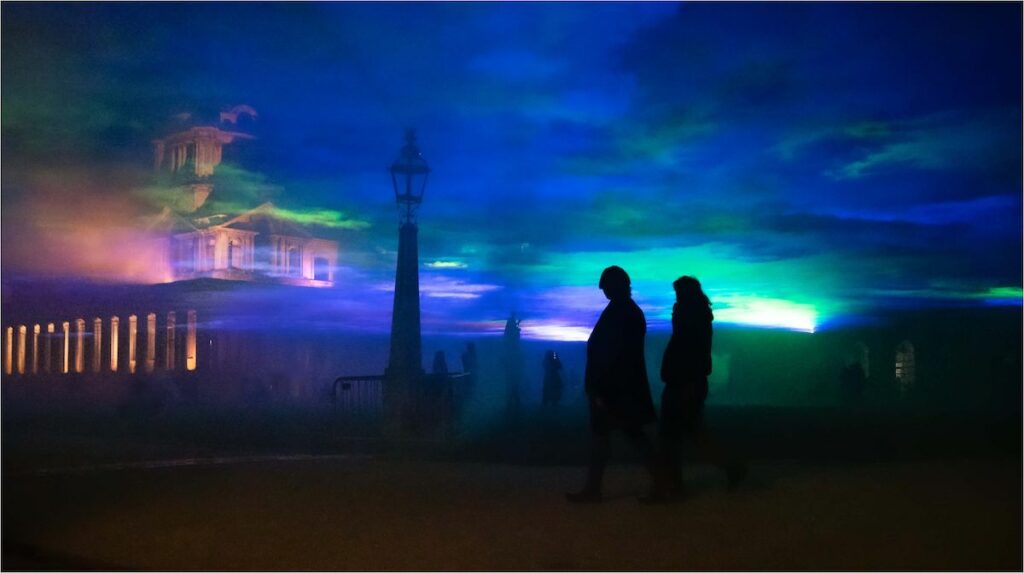 Forget trudging through layers of snow and standing around in the middle of nowhere, London's Guildhall Yard will be illuminated by a wondrous light show rivalling the real deal. Though, we can't promise it'll be any warmer than the likes of Norway or Finland.
Expect dazzling lights, a sky full of pastel hues, and an accompanying soundtrack sure to leave you feeling warm and fuzzy.
What Else Is On?
That's not the only festive treat the London Mayor has got up his cheeky little sleeves this year, either.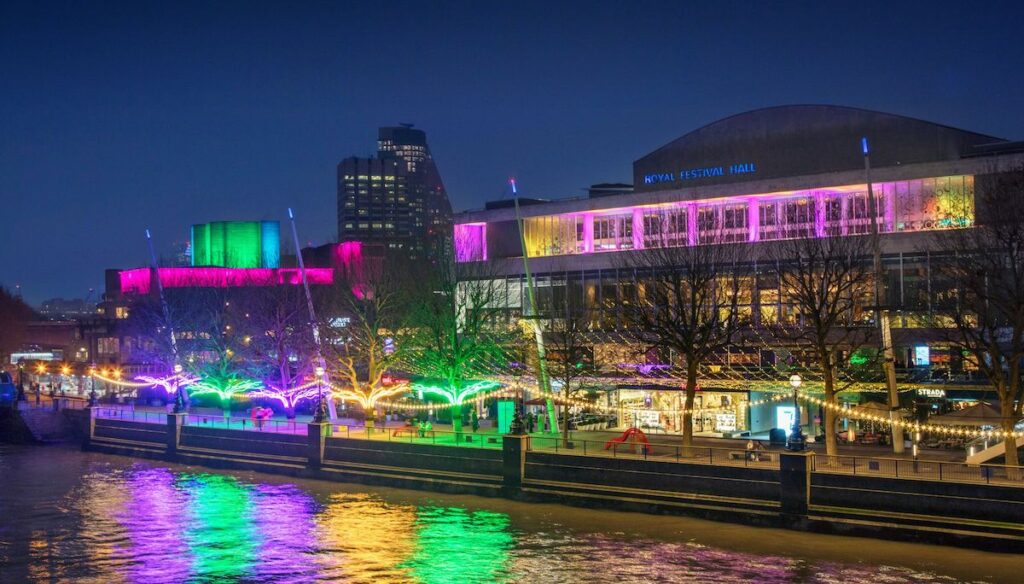 Winter Light at the Southbank (4th November – 9th January 2022) is a free outdoor programme consisting of light installations, projections, and videos dotted around the Southbank Centre. Grab yourself a mulled wine and take a gorgeous wintery stroll.
And if you simply cannot get enough of the magical vibes (we're totally guilty), head to Christmas at the Tower of London before the 3rd January for a traipse around the tower with a dash(er) of festive pizazz.
Practical Information: Borealis at Guildhall Yard
When?
This event is running from 11th to 22nd December from 5:30pm until 10pm.
Where?
Dan Acher's magnificent display will be hosted at Guildhall Yard. Getting there is pretty simple – St Paul's, Bank, and Mansion House tube stations are all a ten-minute walk away.
Tickets?
Whilst advance booking tickets have already sold out, there are a limited number of walk-up slots available throughout the day. Head over early to snag yourself a free spot – the last entry is at 9.30pm.
Looking for More Things to do in London?