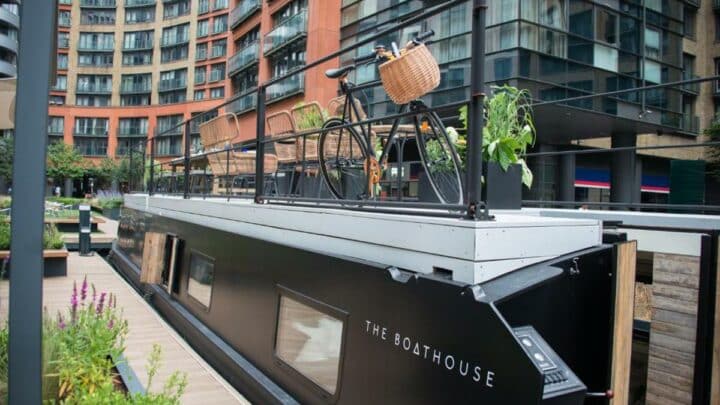 Discover the best boat hotels in London with this handy guide. Here's our pick of the best.
With the Thames running through London, along with a plethora of canals and marinas in the city, having a break on a boat hotel (or boatel?) is easier than you think.
From mega millionaire yachts to boutique barges, this is your one-stop shop for finding the best floating hotels in London.
Best London Boat Hotels: At a Glance
Best Boat Hotels in London
Practical Tips to Consider Before Booking Your London Yacht Hotel
These boat hotels are dotted around London, many of which have limited parking. Check before you book whether you need to travel to the boat via public transport or whether you can park at the hotel.
If you're staying on a houseboat, check the house rules before you visit to ensure you know what is expected of you as guests.