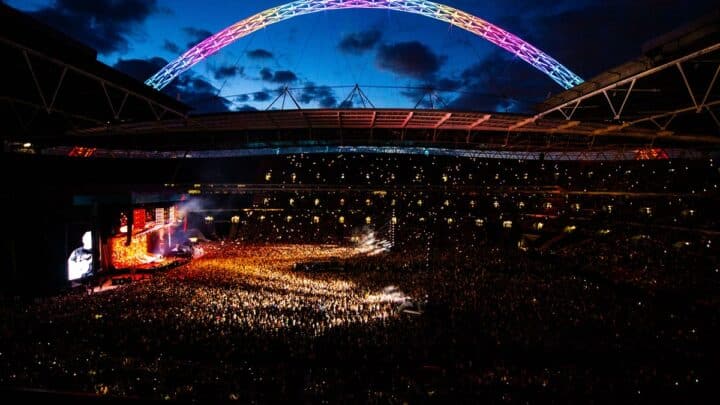 Something we've all been quietly waiting on is happening next year. Blur's reunion is on the horizon. Here's all you need to know.
In surprise news, Blur have announced that they'll be getting back together to play Wembley Stadium on the 8th of July 2023.
Excited? We are too. Here's what you need to know.
Another Blur Reunion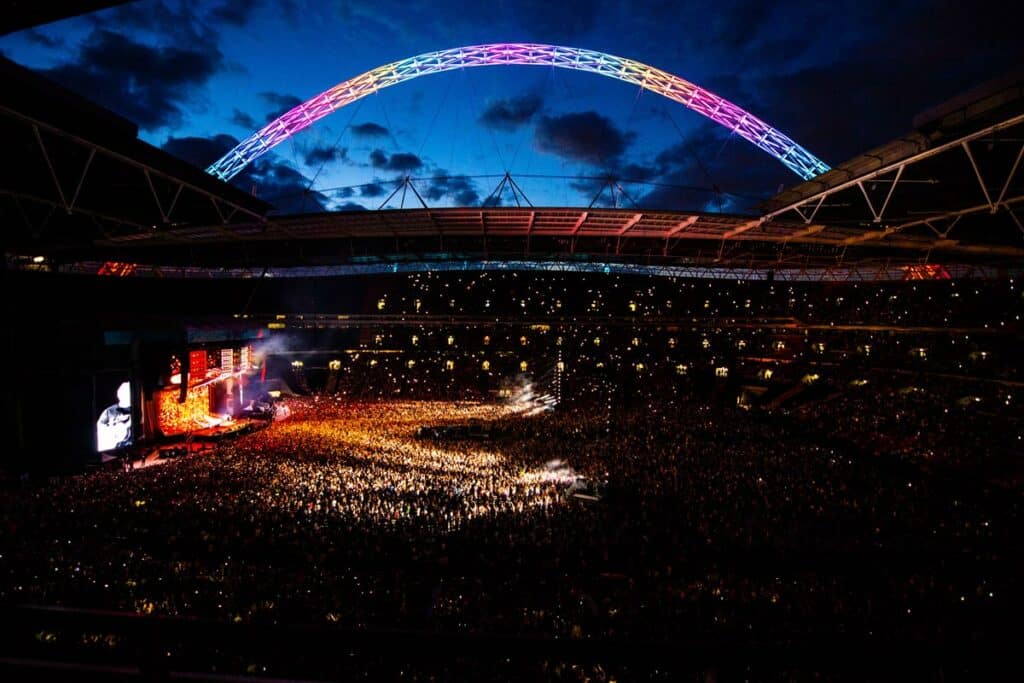 This isn't the first time the band have reformed. After going their own ways back in the late naughties, the Brit-pop legends returned in 2009 to play Hyde Park.
They also broke silence in 2015 with a new album The Magic Whip. This gig will mark the first time anyone's heard from them since then, bringing to a close an 8-year long Blur shaped hole in our lives.
This is, though, the first time they'll play Wembley – the UK's go-to arena for stadium-sized crowds, and a bit of a rite of passage for acts as popular as they are.
The support acts are also something to get excited about. Slowthai, Self Esteem and Jockstrap will be up on the stage before the main attraction.
There's no word on whether this is the start of something longer for Blur, a full-on tour or upcoming album, but frankly we're just buzzed that we'll get a chance to see them in a 90,000-strong crowd.
Tickets go on sale on Friday the 18th of November. You can find them here.
Wembley Stadium – Practical Information
Address: Wembley Stadium, London HA9 0WS
Wembley Stadium: Map