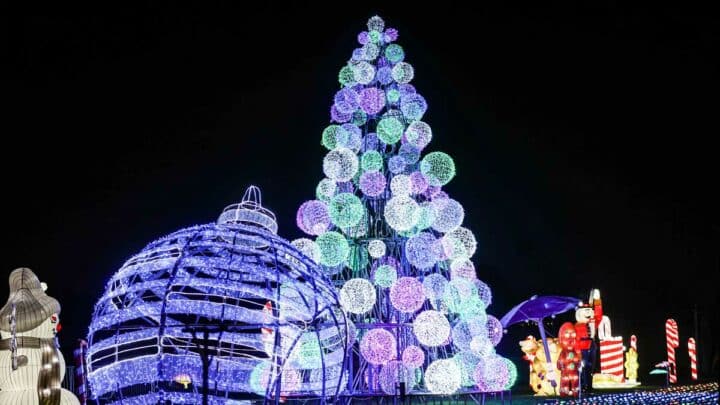 Just in time to bring a bit of that Christmas cheer, Lightopia is returning to London for another round of magical light displays. Here's what you need to know.
In case you didn't know, Lightopia is an immersive light experience. It's super magical and will definitely put you right in the festive mood.
They basically take over a giant open space – this year it's Crystal Palace Park again – and fill it with hundreds of light displays.
The displays are organised around a network of paths that lead you around, under, through the displays – some of which are literally giant. It's all very dazzling. And, we reiterate, very magical.
It will be open from the 17th of November 2022, to the 2nd of January 2023.
What to Expect?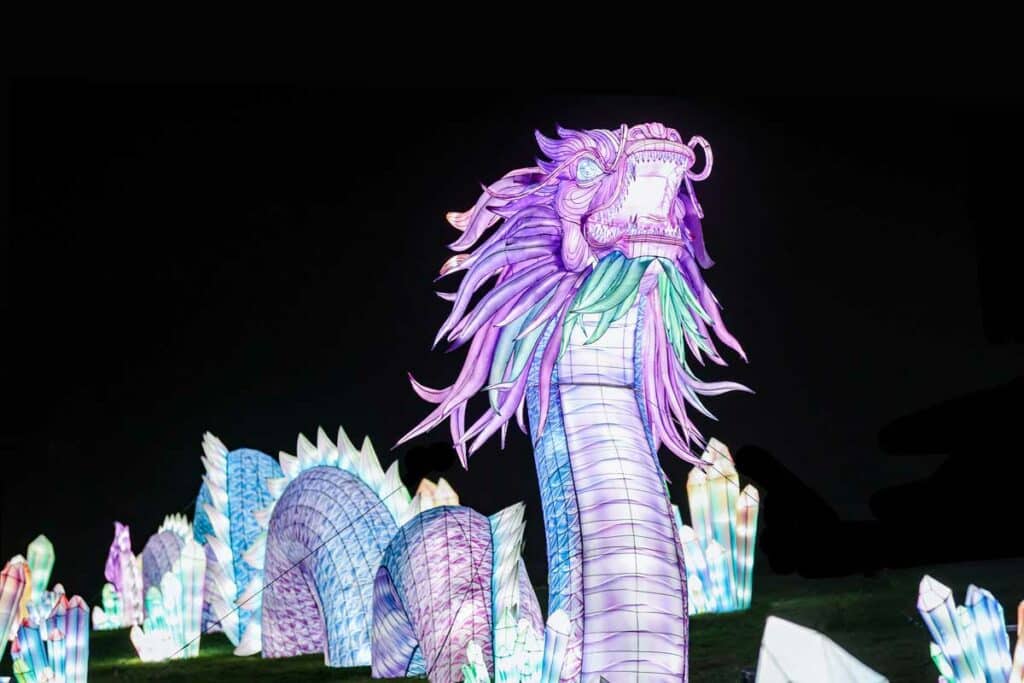 Well if it's not clear already, lots and lots of lights. But more generally expect to be wowed – the displays look incredible.
They've got enormous Chinese dragons all lit up from within, Christmas decorations that look big enough to house a family, haunted roads, fairytale lands, an illuminated circus with giant glowing elephants. The list goes on.
Even the Clangers make an appearance (props to anyone born post-90s who actually knows what they are). Crystal Palace itself gets a Lightopic makeover, with projections shining across its facade.
The star of Lightopia though is the water show – a crescendo of light displays set to music and done in conjunction with jets of water to create this refractive effect that's quite unlike anything we've seen elsewhere, and ends with a festive appearance we won't spoil for you here.
If you're looking to get in the mood for Christmas, this wouldn't be a bad place to start.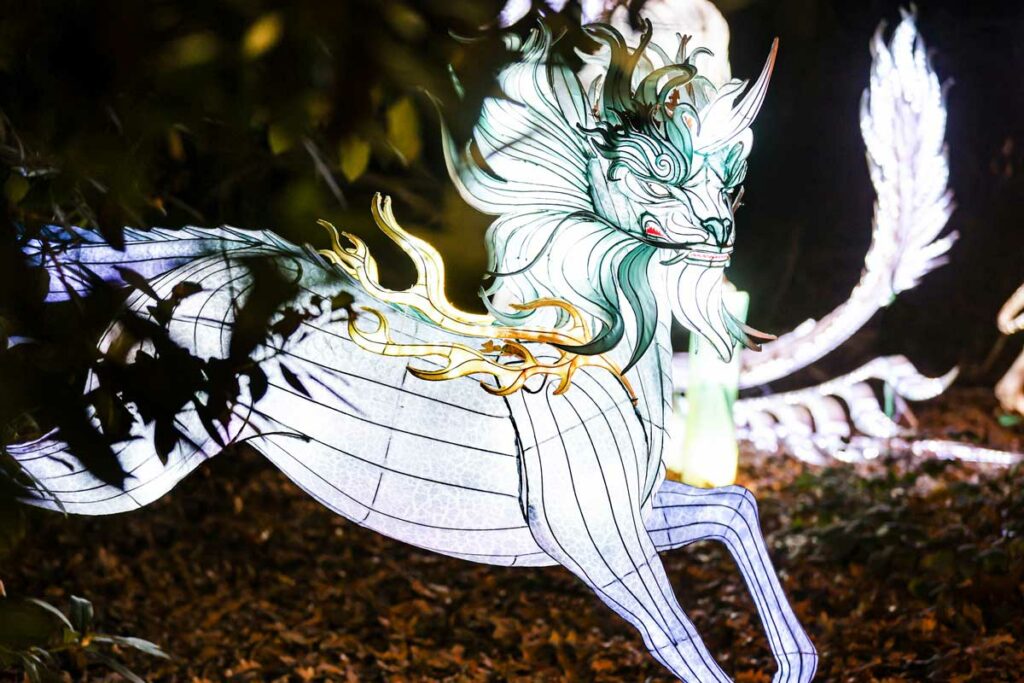 Lightopia – Practical Information
Address: Crystal Palace Park, Thicket Rd, London SE19 2GA
Tickets: Prices start at £19.50 for an adult, and £13 for a child. You can grab them here.