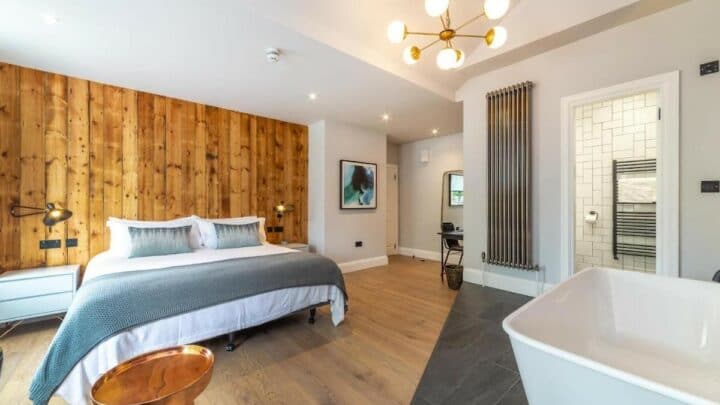 Looking for the best Hackney hotels? We've got you covered with this guide to the best places to stay in the cool east London borough.
It's no secret that Hackney is one of our favourite areas of London – it's filled with culturally diverse yet community-led residents, loads of quirky things to do, and some of the capitals best eats.
So, it makes sense that it's also one of the best places to stay during a visit to London – but finding the best hotels can be a mammoth task.
Don't fret if you're looking to visit this vibey spot, these are the best hotels in Hackney for every budget…
Best Hackney Hotels: At a Glance
Best Hotels in Hackney
Where to Stay in Hackney: Frequently Asked Questions
What is the Best Area to Stay in Hackney Borough?
The most famous district in the borough of Hackney is Shoreditch. Known for its hip street culture, specialty restaurants, bars, and nightclubs, Shoreditch is where you go for a good time.
It also helps that the district is conveniently located on Shoreditch High Street railway station, connecting it to most of London.
What is Hackney Known For?
Hackney is known for its vibrant nightlife. The borough boasts a series of bars, restaurants, and nightclubs like Hackney Wick and XOYO.
Is Hackney Worth Visiting?
Short answer: Yes.
Long answer: There's no London borough as fun as Hackney – you'll get the chance to experience the area's trendy market culture during your stay, where all the creatives and young entrepreneurs come to sell their crafts and mingle with the locals, as well as the extensive nightlife options.
Practical Tips to Consider Before Booking Your Hackney Accommodation
Hackney has a vibrant nightlife, with clubs, pubs, and scenic restaurants. You may want to stay on a quieter street like Johnson Close if you would rather avoid the noise.
A lot of Hackney's industrial infrastructure has been repurposed into coffee shops, galleries, and market venues. We really recommend heading out on walks to discover these hidden gems.
Hackney has excellent transport links into the centre of London by bus and tube. Liverpool Street is a mainline station that links London with Essex and East Anglia, as well as access to the Metropolitan, Hammersmith & City and Circle Underground lines. Meanwhile, Hackney Central and Hackney Wick stations lie on the London Overground network.
Hackney Accommodation Guide: Map