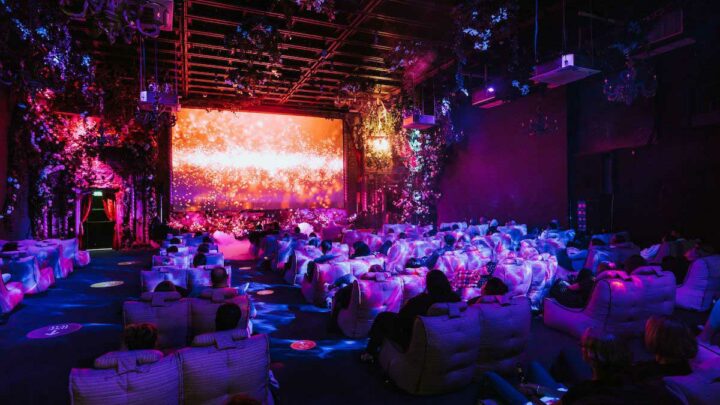 Dare we say it, but it's starting to feel like the Christmas season is in full swing right now in London. But don't worry if you're still feeling a little bit Grinch-y, Backyard Cinema is back for 2021 and their Christmas screenings are bound to put you in a festive mood.
Immersive experiences, naughty-but-nice treats, and brilliant movies are on the (Christmas) cards this year, and we promise you won't want to miss out. Ho ho ho!
What's On?
Plenty of festive faves will be playing throughout the season. Everything from Elf and Home Alone to Love Actually and the controversial Die Hard (yes, it's a Christmas film, don't fight us on this).
Honest Burger and Backyard Pizza will be providing all the comforting snacks (in the form of burgers and pizza, duh), and you'll also be able to indulge in mulled wine and cider whilst you cosy up with a film – as well as both hard and soft versions of a build your own hot chocolate.
Enchanting Lands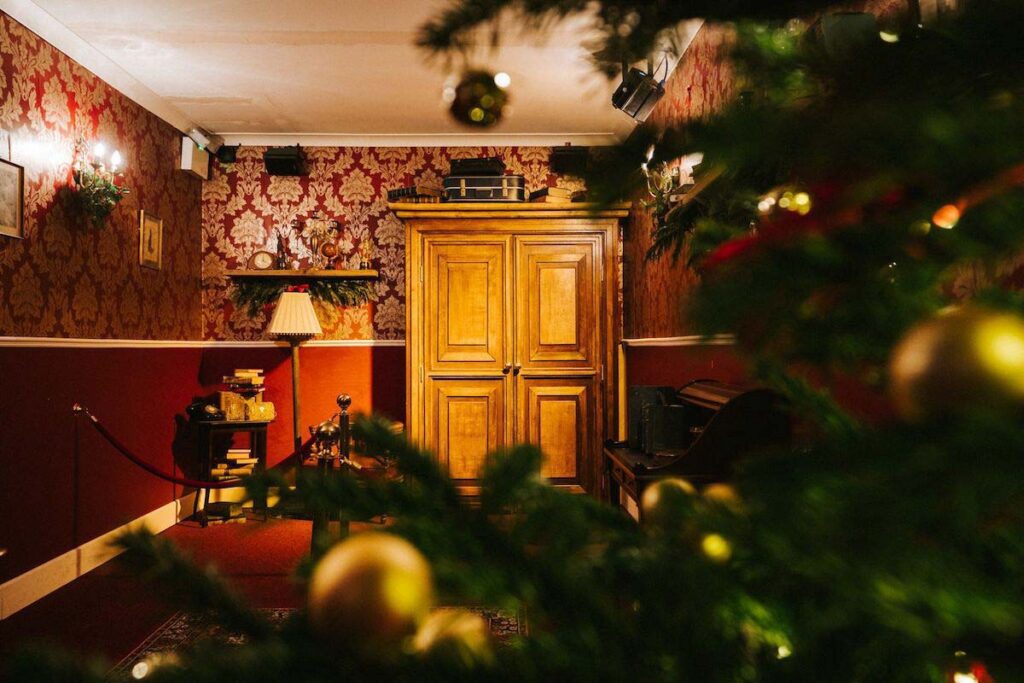 In order to find the big screen, you'll need to make your way through one of two magical lands. And in true Backyard Cinema style, the sets are immersive and filled with bewitching artefacts and friendly characters to help guide the way.
The Winter Night Garden begins with a journey through a mystical wardrobe (sound familiar anyone?) into a snowy wonderland. Once you've explored the area, you'll make your way into the fantastical theatre to watch snuggle up with a movie.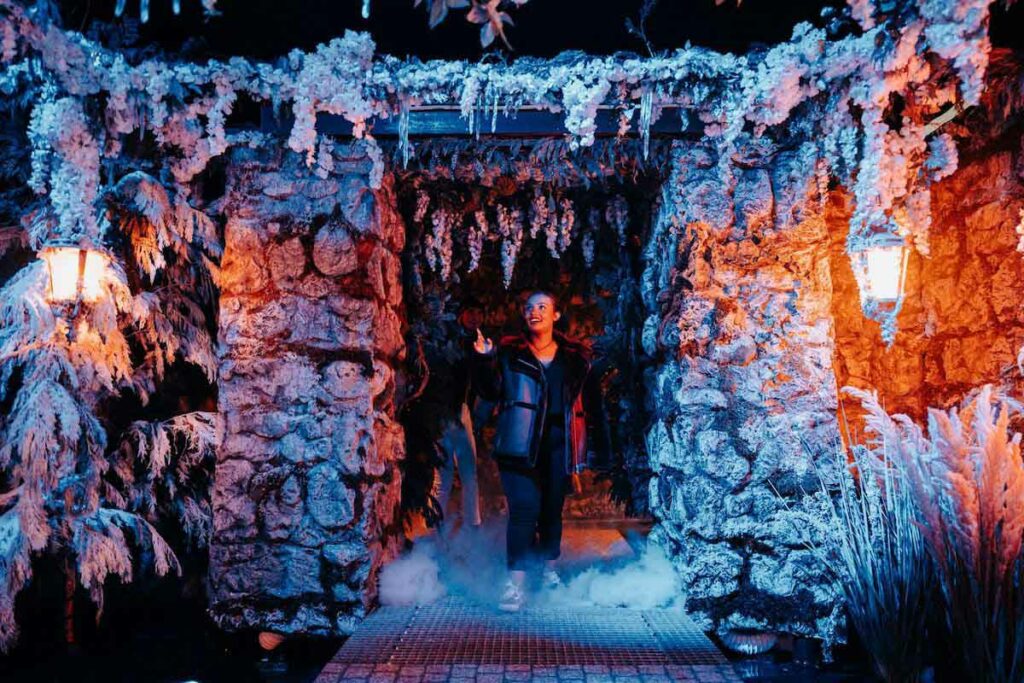 The Snow Kingdom is perfect for those who seek adventure: begin by gathering supplies from Dr Portelli's wonder-filled shop before entering a secret doorway into the infamous Snow Kingdom.
Expect to spot interesting characters, battle ice and snow, and gawk at a glittering waterfall, before settling into your screening room with a mulled wine in hand.
You can check out the full listings and find more information about the Christmas screenings here.
Practical Information: Christmas at Backyard Cinema
When?
Christmas movies will be shown until January 7th, so you've got plenty of time to catch a festive flick.
Where?
Backyard Cinema is located in Wandsworth. The easiest way to get there is by taking a train to Wandsworth Town.
Address: Capital Studios, Ram Quarter, 13 Wandsworth Plain, London SW18 1ET
Tickets?
Ticket prices vary – book yours here.
Looking for More Festive Activities in London?