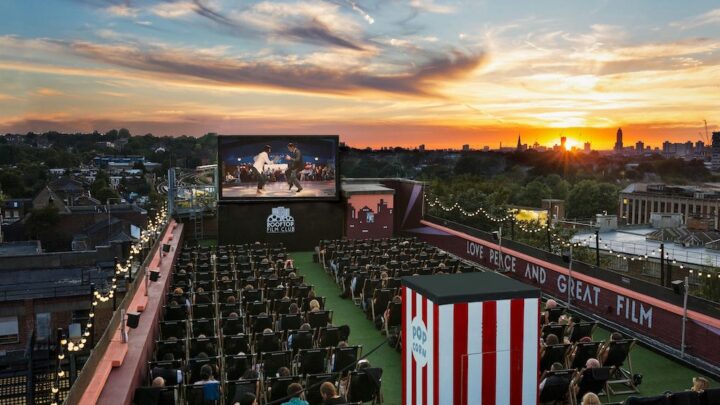 If, like me, the Euros have got you feeling football fever this summer, join the Rooftop Film Club to celebrate the 20th anniversary of Bend it Like Beckham, with an introduction from an exciting guest.
In collaboration with the London Indian Film Festival, join the film's director Gurinder Chadha on 25th June for a guaranteed evening of football, nostalgia-inducing chats, and some much-needed fun.
This screening is actually part of a wider series, with plenty of film showings and directors joining the rooftop throughout the summer. So keep your eyes peeled on the Rooftop Film Club's website for your favourite film!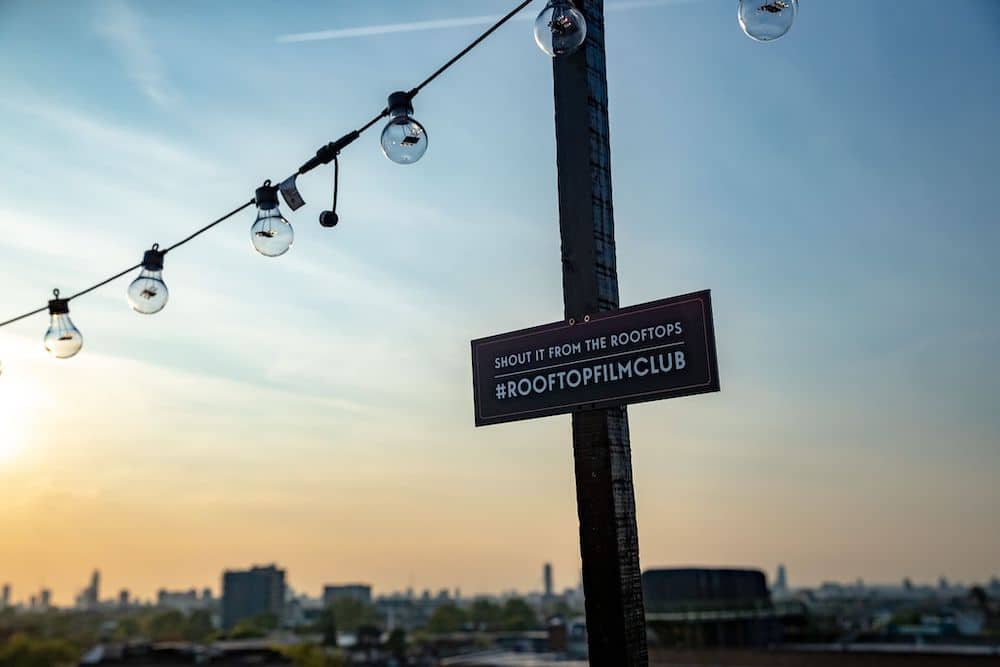 Tell me more…
The stunning Roof East location means you've got a cracking view overlooking the London skyline and Olympic Park – just head to Stratford Centre Carpark and make your way up to the roof to find the cinema's iconic deckchair set up.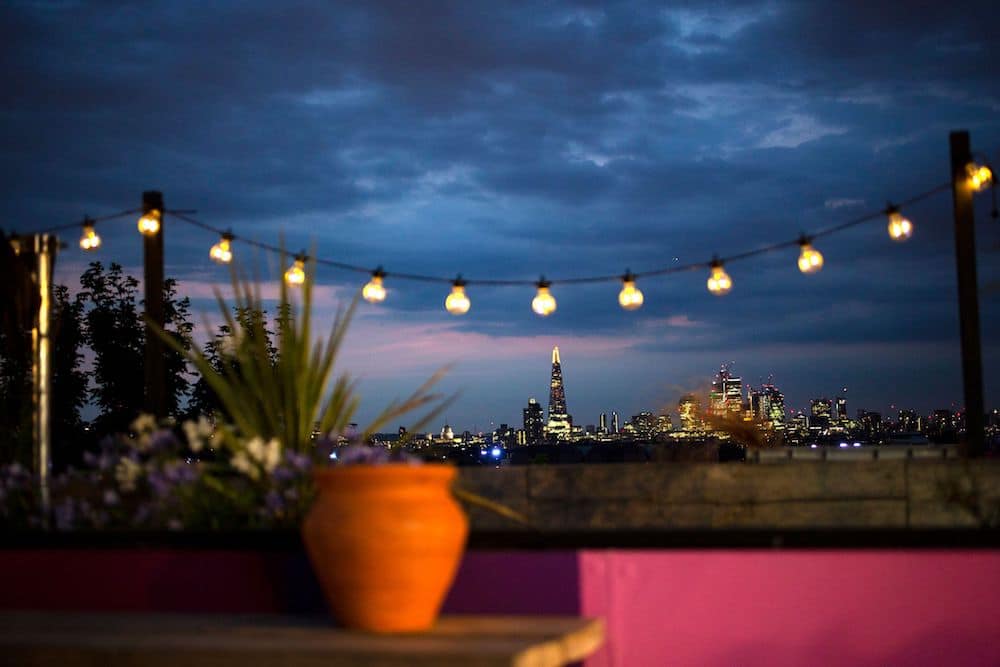 We all love cinema snacks, right? Well, Rooftop Cinema Club takes this to the next level. If you're feeling peckish, you've got your classic popcorn offering alongside an array of street food stalls and even the Roof East resident bar, so you can booze while you celebrate girl power in sport with Bend it Like Beckham on the big screen.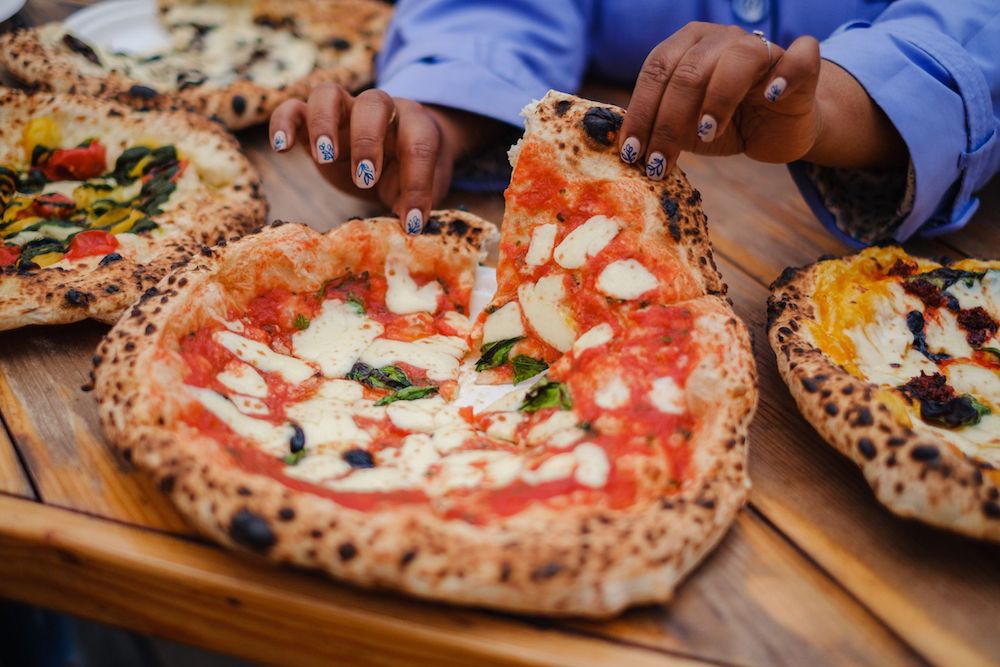 Practical Information for the Bend it Like Beckham Screening with Gurinder Chadha
How To Book?
You can grab yourself a ticket here for £15.96, although for just £18.95 you can scoff bottomless popcorn (which sounds like a much better deal to me).
Dates?
This screening is on the 25th June – but keep your eyes peeled on Rooftop Film Club's website as they have plenty of exciting events coming up this summer.
How To Get There?
The nearest stations to Roof East are Stratford mainline and underground station.
Address: Rooftop Film Club @ Roof East: Level 8, Stratford Multi-storey Car Park, Great Eastern Way, Stratford, E15 1XE
Looking for More Arts & Culture Guides?
Check these out…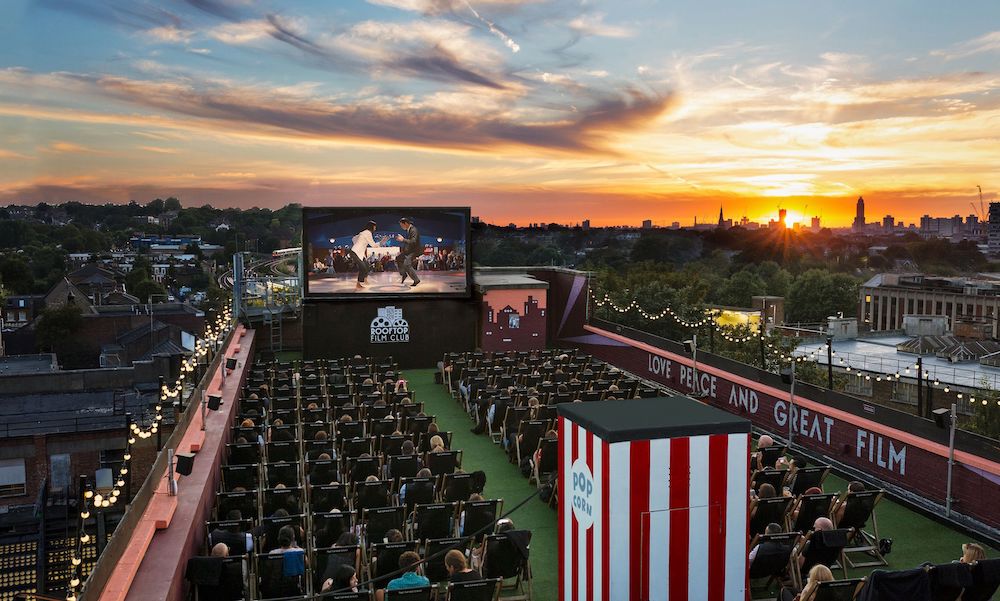 Brilliant
Outdoor Cinemas
in London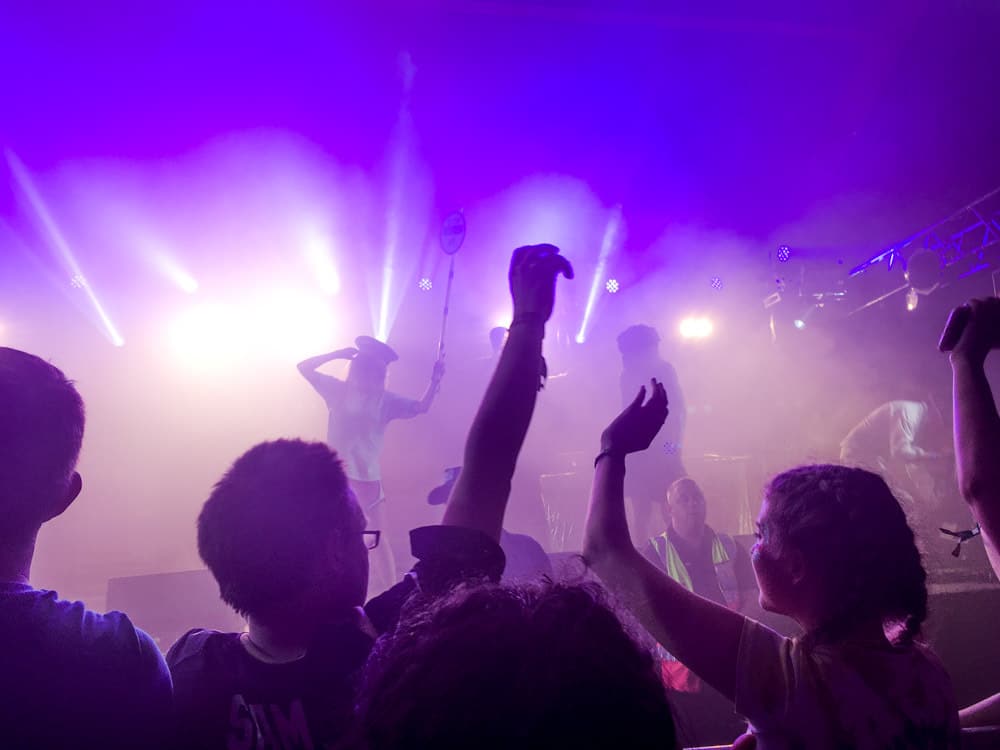 The Best London
Music Festivals