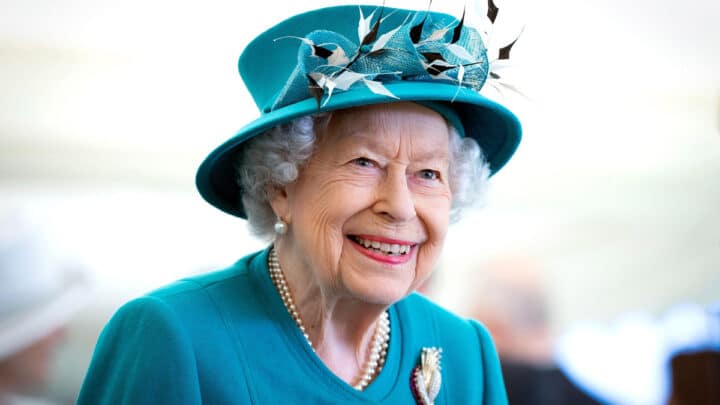 How many of these Queen Elizabeth II facts do you know? The late queen cut an interesting figure. Here's why.
Queen Elizabeth II has gone down in legend as one of, if not the greatest monarch in the history of the United Kingdom. In her long reign she had plenty of time to get up to some very interesting things.
We're not talking about all that ribbon cutting and handshaking – though we will mention a bit of that – we're talking about the unusual way she acquired her wedding dress, the reason she was awarded a BAFTA, which London street she was born on and the name of the swanky restaurant we bet you won't believe occupies the site now.
Read on for 18 fascinating Queen Elizabeth II facts…
Facts About Queen Elizabeth II
The Queen Owned 30 Corgis over her Lifetime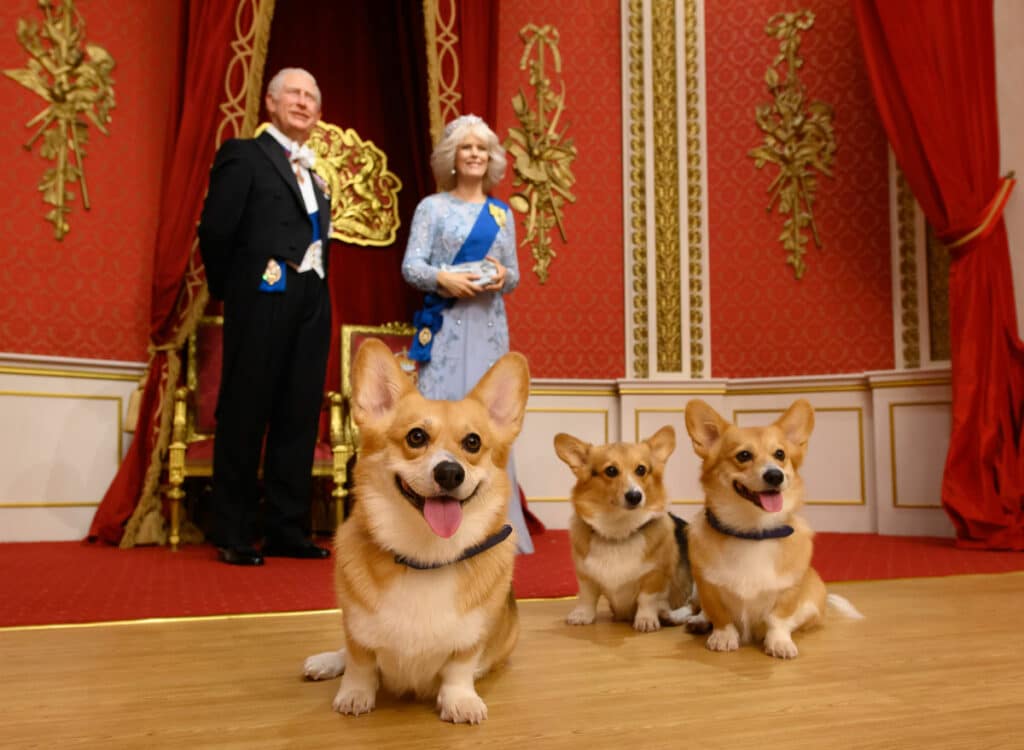 It's no secret that the queen loved Corgis. The cutesy breed of dog was regularly seen scampering around behind her on the lawns of Buckingham Palace.
The breed's full name is the Pembroke Welsh Corgi, and Queen Elizabeth II owned 30 over the course of her life. They all had different names, except for two, both named Dipper.
Corgis Weren't the Only Animals She Loved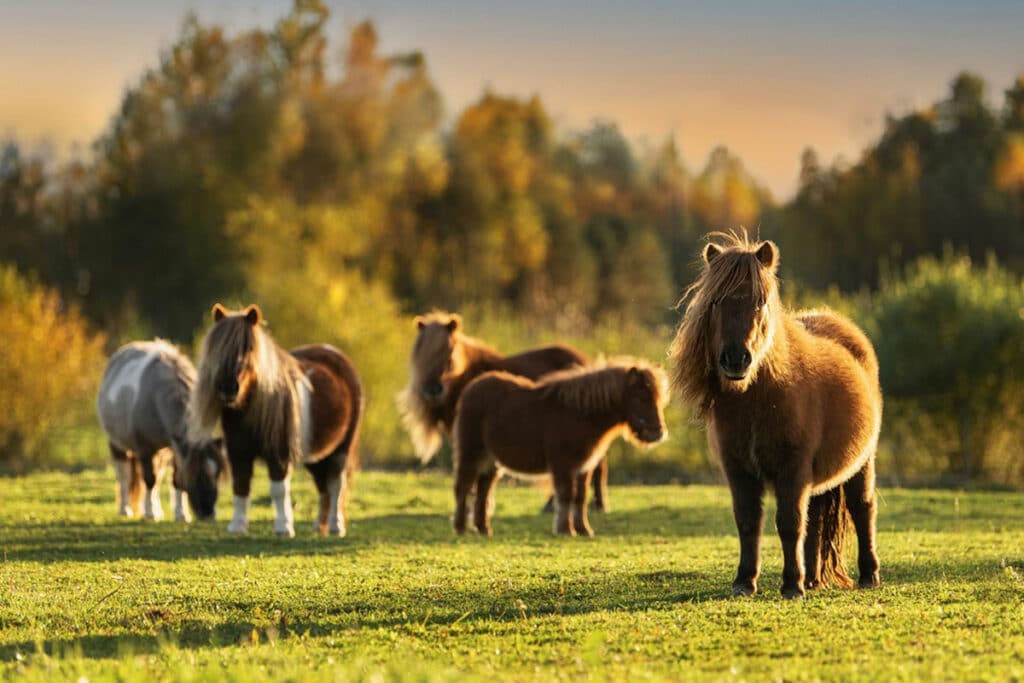 The late queen was also very fond of another type of animal: The Shetland Pony. Her love of horses began as a child when she was given one as a birthday present by her father King George V and lasted all her life.
She even went on to own a winner of the Royal Ascot, and later in the 60s was gifted another, named Burmese, by the Canadian Mounted Police.
The Queen Was the Only Person in the UK Who Didn't Need a Driver's Licence
None of these four-legged friends would ever be needed as transport because the queen was able to drive as she liked. As the head of state, driver's licences are issued in the queen's name and so Queen Elizabeth II was never required to need one.
The Queen had Two Birthdays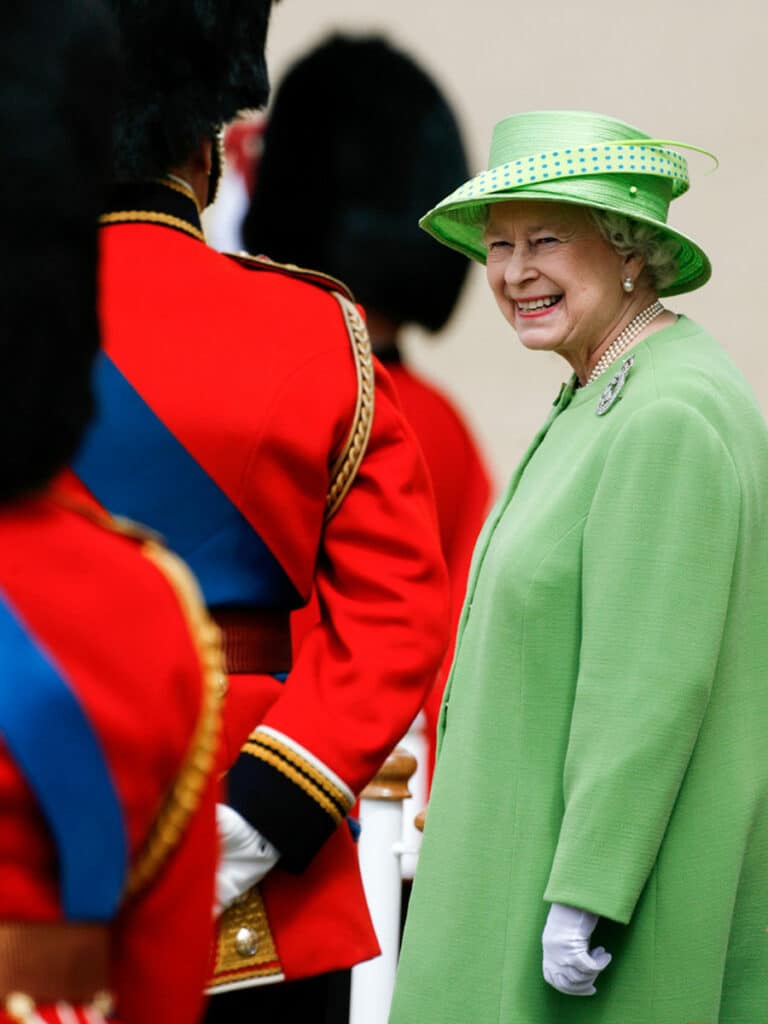 It's not so bad being royal ya' know. Apart from all the monumental wealth and right to rule over all the land, you also get two birthdays.
This has been the common practice for many generations of royals. The reason: so as to increase the likelihood of good weather for the Trooping of the Colour ceremony held on the sovereign's birthday.
Elizabeth II's actual birthday was on the 21st of April but it was celebrated on the second Saturday of June.
She Could Speak Fluent French…
The Queen was a learned individual and could speak French fluently. It's said that she learned it from Marion Crawford, her childhood tutor and governess though it can't be confirmed.
What we do know for sure is that she used to speak it whenever she was on holiday or official business in France.
…And She Was Homeschooled
As you can imagine, the overcrowded, underfunded classrooms of inner-city London were no place for a queen to be. Marrion Crawford was one of several French and Belgian governesses that gave her an education.
As she got older she began to study constitutional law and history in preparation for her future role as queen. She also received a religious education from what might be the most appropriate man for the job: The Archbishop of Canterbury.
She was the Most Well-Travelled Monarch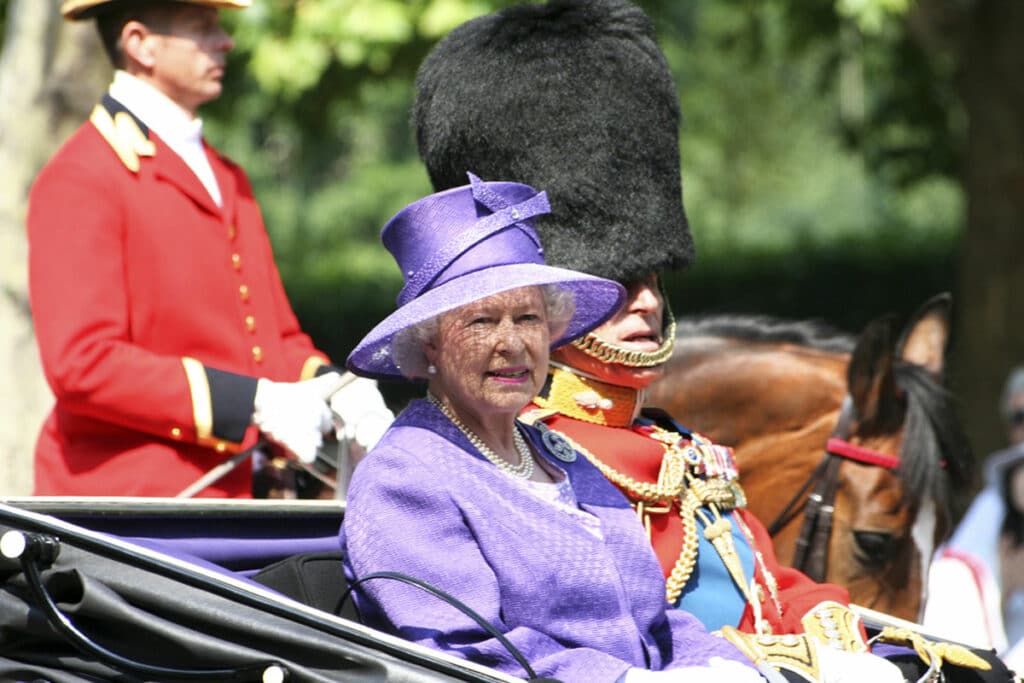 The Queen has been to more countries than any other British monarch before here, racking up a total of over 150 countries visited, 106 of which were on official state business.
She never needed a passport though. By the same turn of law that says the monarch doesn't need a driver's licence, she also didn't need a passport. Think of all the stamps she's missing out on…
Her Wedding Dress Was Paid For with WW2 Ration Coupons
The queen was married to Prince Phillip in 1947, a couple of years after the war was over. Rationing was still in place though as most common items were in short supply. This meant that in order for the queen to get a wedding dress she had to use ration tickets.
To help her get enough for a dress that had 10,000 pearls stitched into it she was given an extra 200 coupons by the government. Women across the country also sent her their clothing coupons, but the Queen had to return them. It was illegal to use anyone's rations but your own.
Her First State Visit was to South Africa
Queen Elizabeth II's first royal visit in the role of queen was to South Africa and Rhodesia – now Zimbabwe. On this trip, she turned 21.
She Sat for Nearly 1000 Official Portraits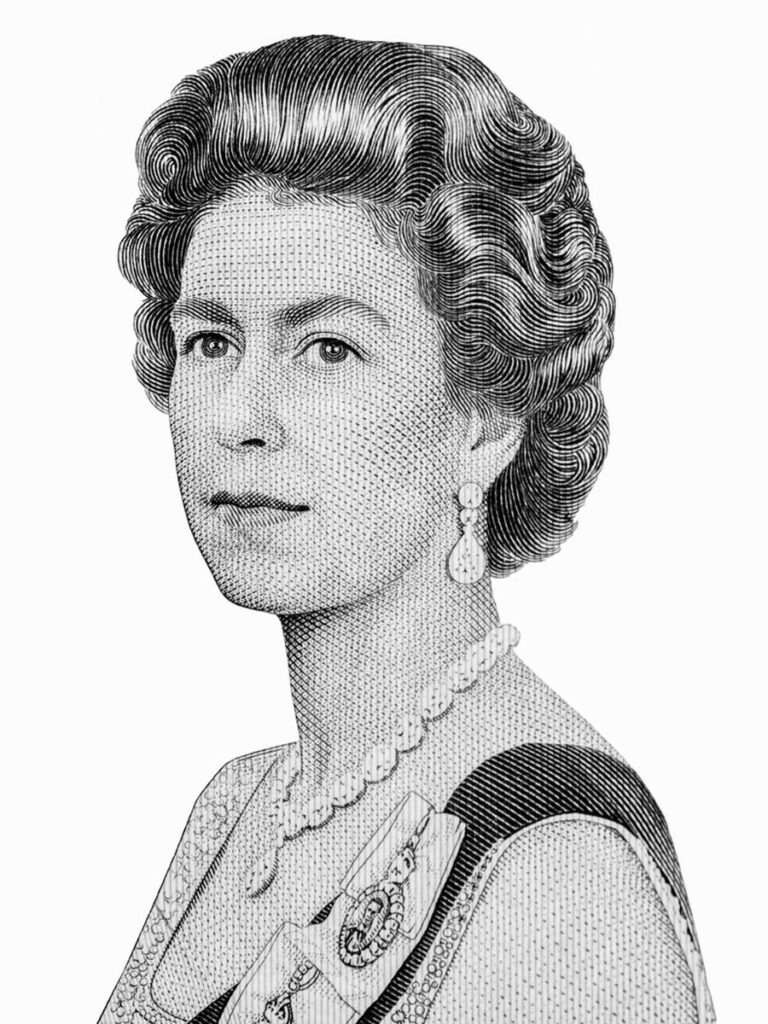 Apart from being known for going to the most countries, she is also known for sitting for the most portraits – estimates suggest around 960 of them. Hungarian painter Philip de László is credited with painting the first, when the queen was just seven years old.
Her last ever portrait was also done by an eastern European, the Polish painter Barbara Kaczmarowska Hamilton. It was made for the Queen's Platinum Jubilee.
The Queen was Present for over 21,000 Official Engagements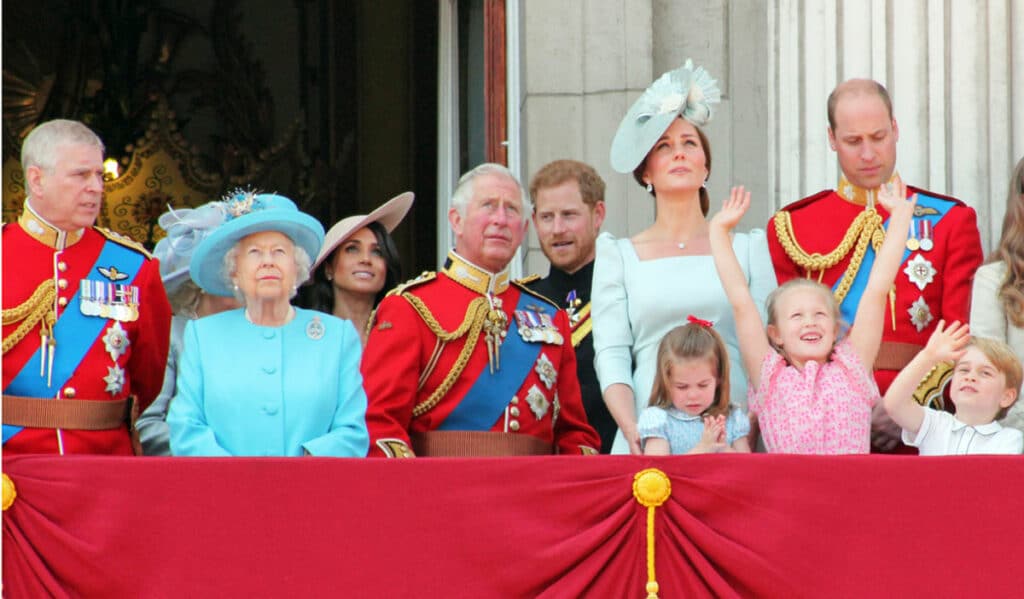 Yep, throughout her long career, the Queen carried out duties at more than 21,000 engagements. That involves everything from cutting the red ribbon at your local leisure centre to opening the Sydney Opera House in 1973.
She was the First Monarch to Visit The Republic of Ireland
After Ireland's separation from the United Kingdom there was a long period where no monarch would visit the country. This ended when Queen Elizabeth went over in 2011. She began her opening remarks by saying "President and friends", and said it in Irish.
She was the Longest Serving Monarch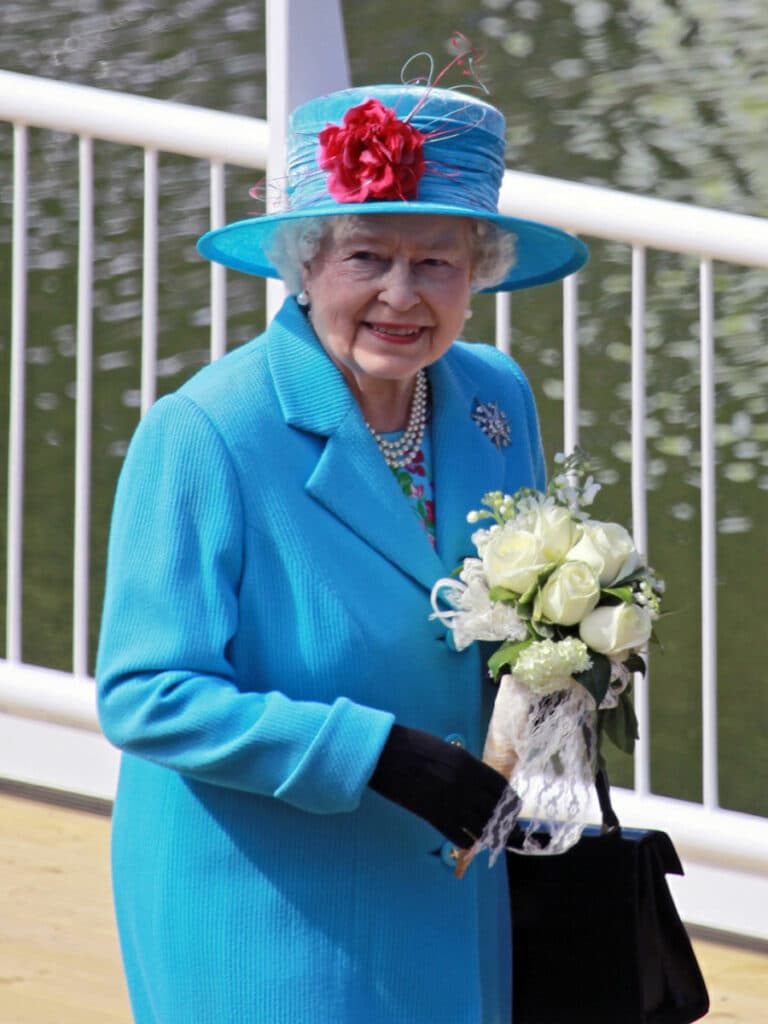 Queen Elizabeth was on the throne for a whopping 70 years and 214 days – more than any other monarch in British history and beating Queen Victoria's 63 years and 216 days and taking her spot at the top of the leaderboard.
The Queen was Born in Mayfair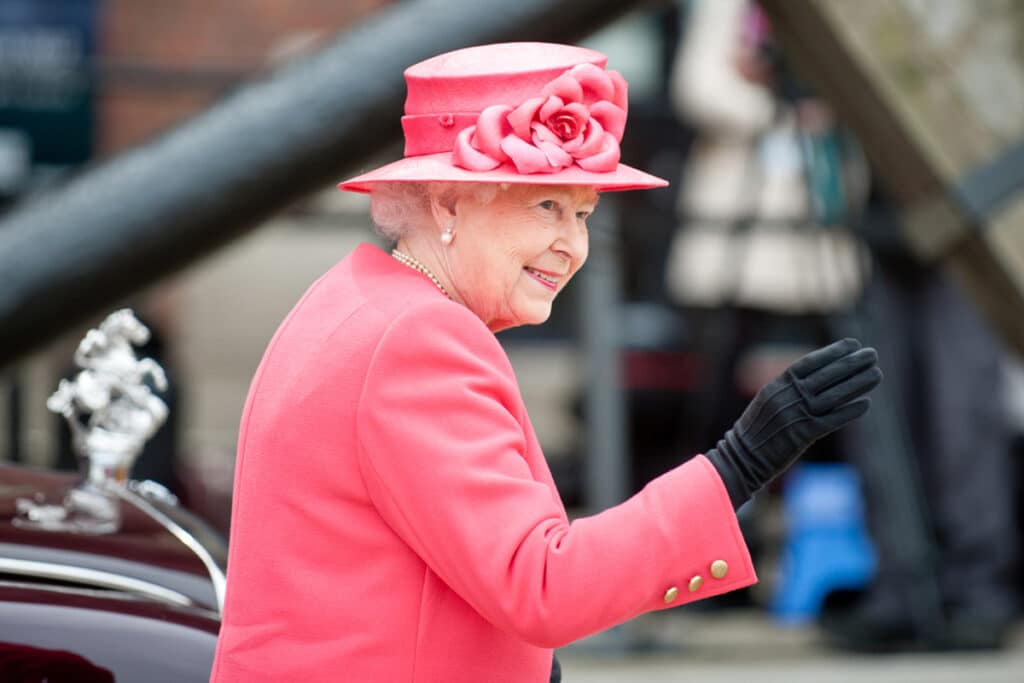 If you had to pick a part of London for as regal a figure as the queen to be born in it would probably be Mayfair. Just so happens that is where she was born. The address is 17 Bruton Street.
Funnily enough, that's the same address as Hakkasan's Mayfair branch.
She Once Shrugged off Royalty and Went Incognito
On the day peace was declared in Europe, VE Day, the Queen, aged 19 and her sister aged 14 dressed down and went out into the streets to join the celebrations.
She said of the day that she pulled her hat down over her face to keep herself hidden and that she "remember[s] lines of unknown people linking arms and walking down Whitehall, all of us just swept along on a tide of happiness and relief".
The Queen had a BAFTA
No joke. Queen Elizabeth was known for her support and contributions to the British film and television industry. In respect of that work, she was granted an honorary BAFTA in 2013.
Queen Elizabeth Made the Queen's Christmas Speech Every Year But One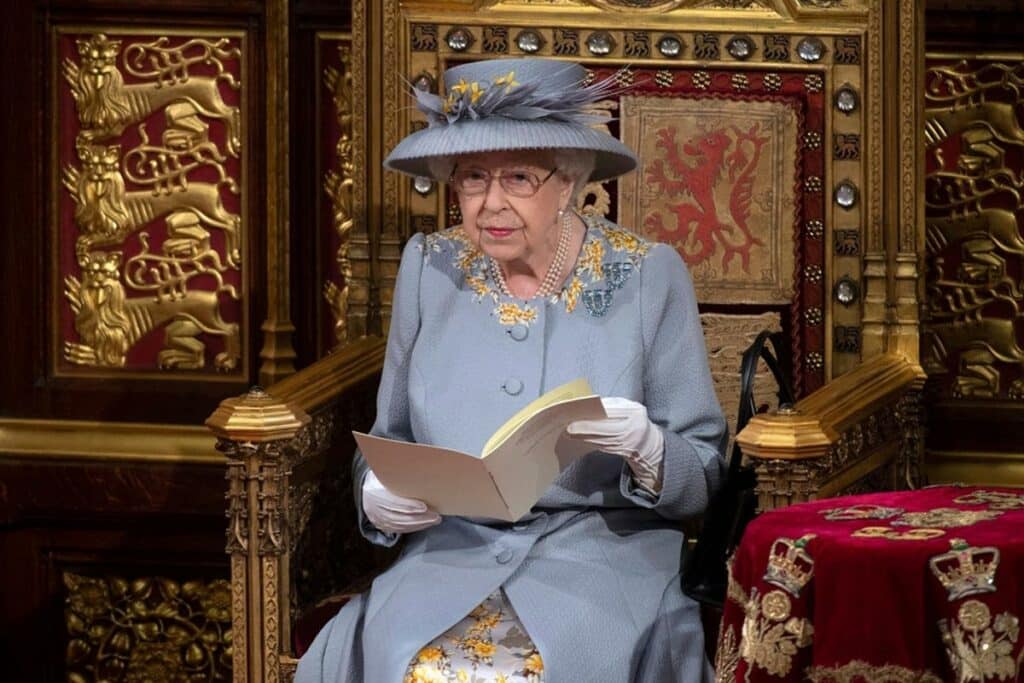 It's a tradition that the reigning monarch makes a speech to the general public on Christmas day. The Queen upheld that honour every year of her reign except for 1969.
That's because a special documentary aptly titled The Royal Family had been made that summer and it was due to be aired instead.
Flights were Cancelled on the Day of Her Funeral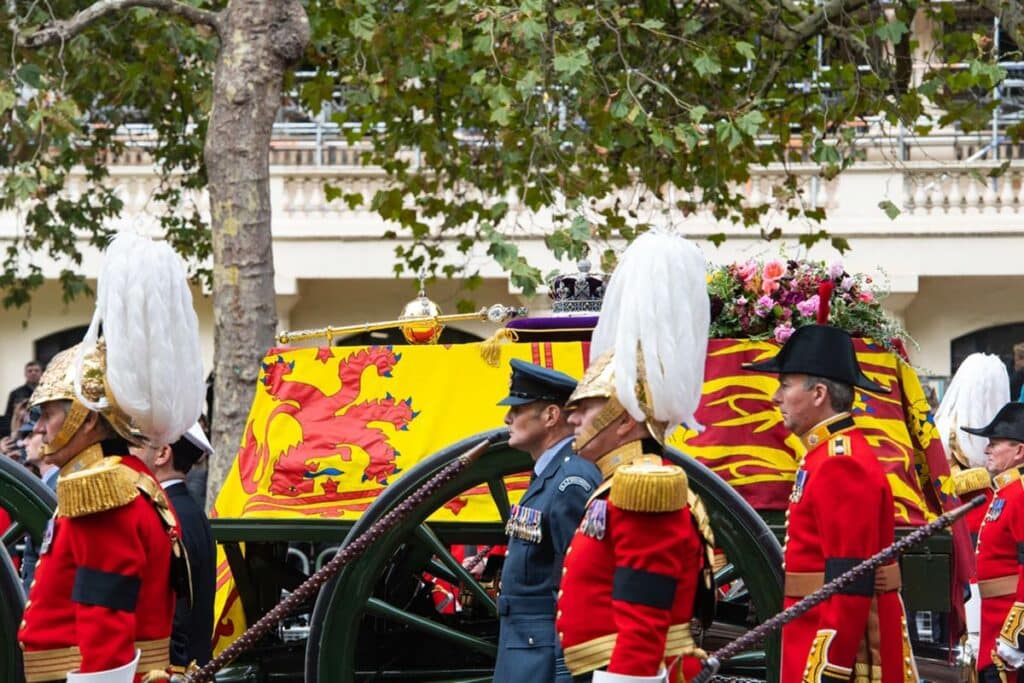 On the day of Queen Elizabeth's funeral all flights over central London were cancelled as a mark of honour. The aim of this was also to make sure the skies were quiet during the proceedings.