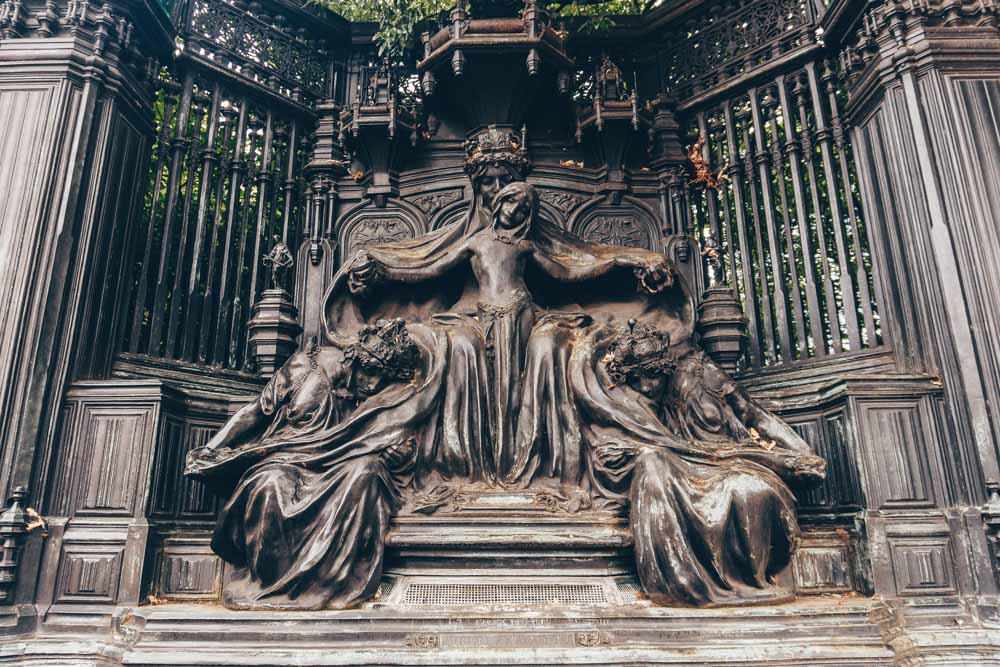 Hidden in plain sight across the road from St James's Palace, the Queen Alexandra Memorial is an elaborate memorial commemorating the much-loved wife of King Edward VII, Queen Alexandra of Denmark.
Queen Alexandra Memorial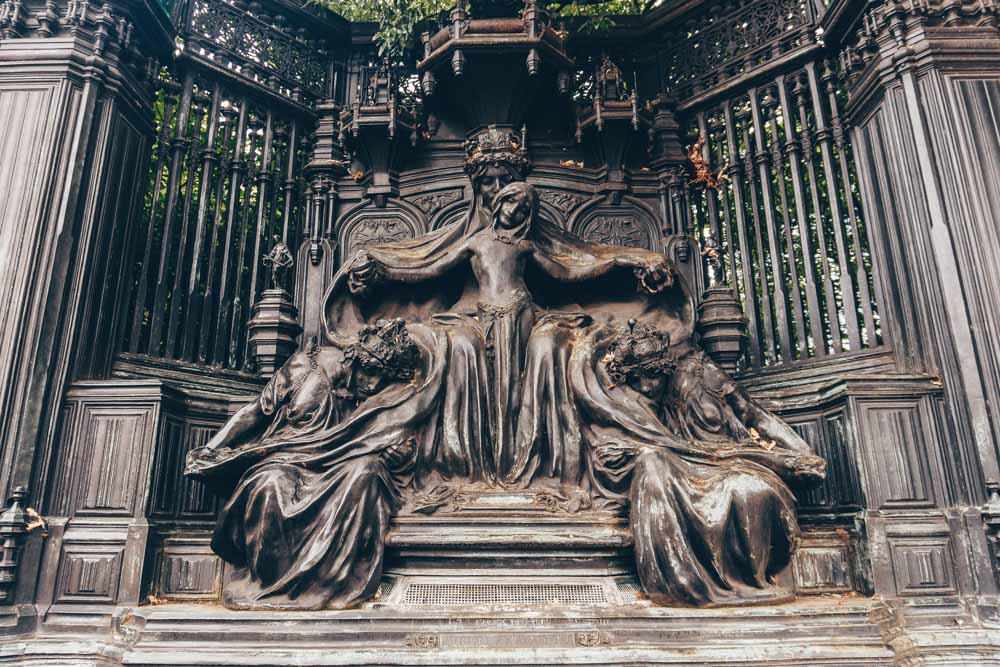 Located in the garden wall of Marlborough House, the house in which Alexandra and Edward lived until he was crowned king in 1901, the memorial is one of the city's forgotten spots.
Like many royal marriages of the time, it was an unhappy one: Edward was an unashamed philanderer, with a number of mistresses including Lilly Langtry (who he famously used to entertain in the upstairs room at Rules before it became a public bar). That said, the Danish Queen was a popular figure and much-loved by the British public.
PS: Looking for more inspiration and ideas? Check out the Unusual London Book.
Alfred Gilbert
Sheathed in black enamel, it's a gorgeous art-nouveau work by Alfred Gilbert (who also designed the Eros Statue in Piccadilly Circus), erected in 1932. Alexandra is surrounded by figures representing faith, love and hope – rather fitting for a queen who was well known for charitable causes and good deeds.
Look carefully and you'll find a direct reference to those charitable works in the depiction of Love sending a boy across the River of Life – in this case, running underneath Alexandra's throne. Gilbert explained this symbolised the Queen's constant work to better the lives of children, but also doubled up as a nifty reminder that she came to Britain from across the water.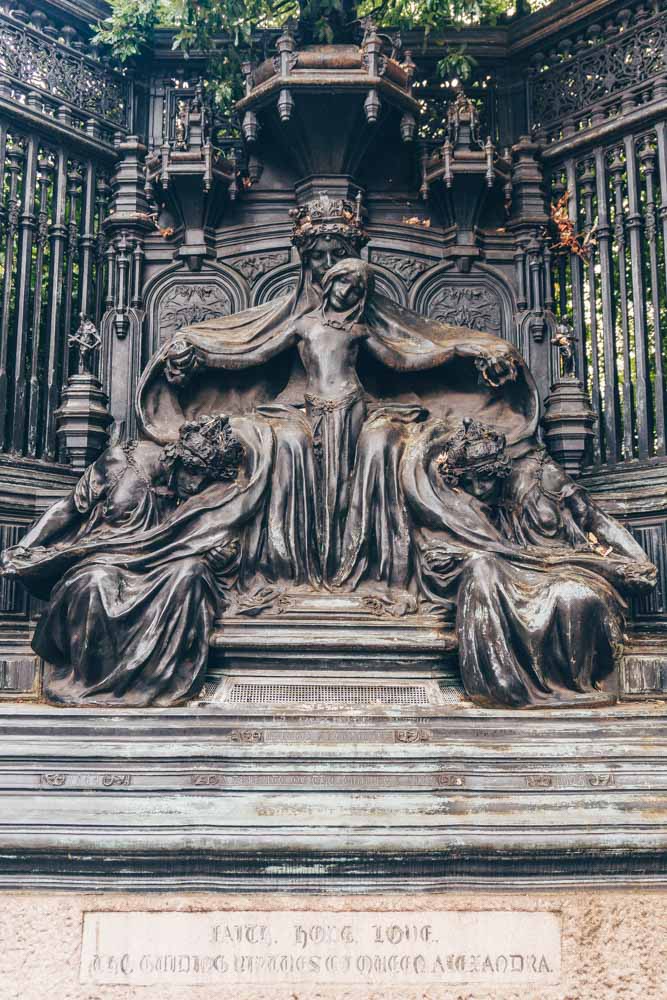 The Queen Alexandra Memorial was the last major work by Gilbert, whose colourful life saw him fleeing to the continent to escape his creditors after finishing the Eros Statue. There was also a pesky matter of not finishing the tomb of the Duke of Clarence in Windsor Castle – bound to make things rather awkward. Still, he came back to England again to work on the memorial over twenty years later.
Swing by on your way to St James's Park.

Queen Alexandra Memorial: Practical Information and Map
Queen Alexandra Memorial
Marlborough Rd, St. James's, London, SW1A 1BQ
Looking for More Quirky and Hidden London Guides
Check these out…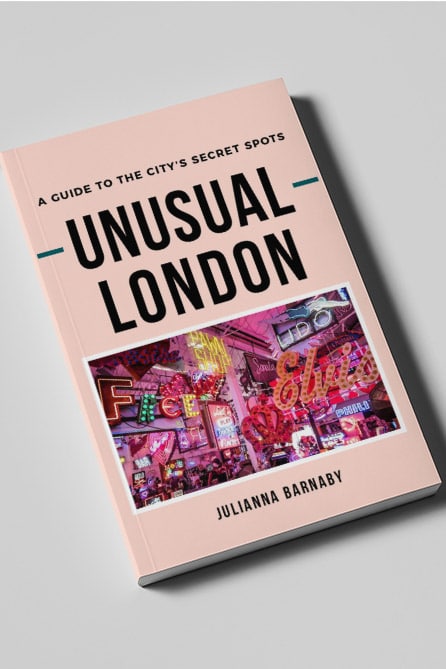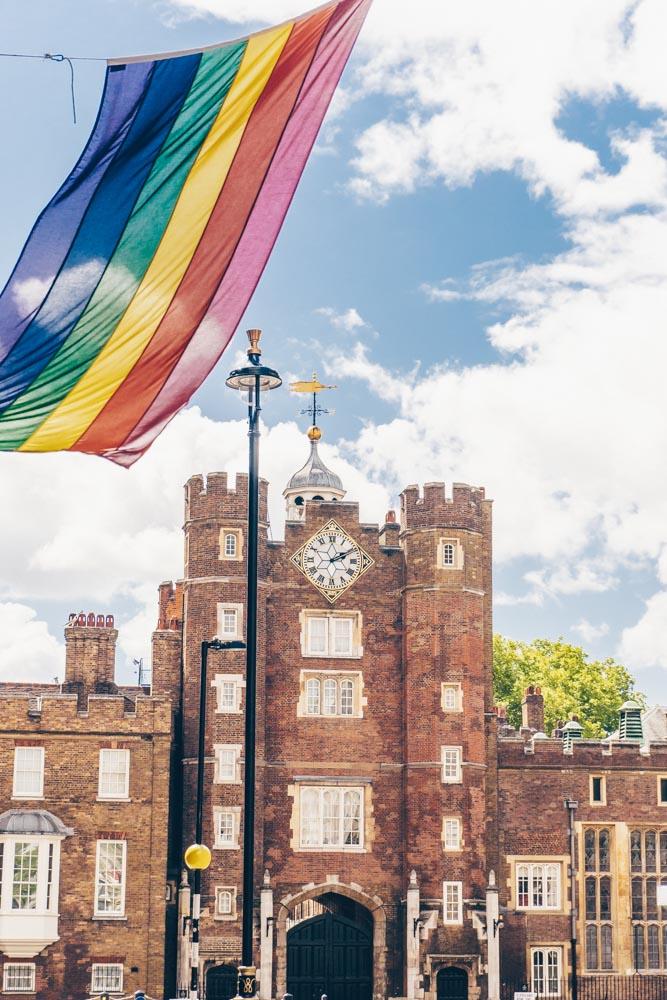 Time to Discover: St James's Palace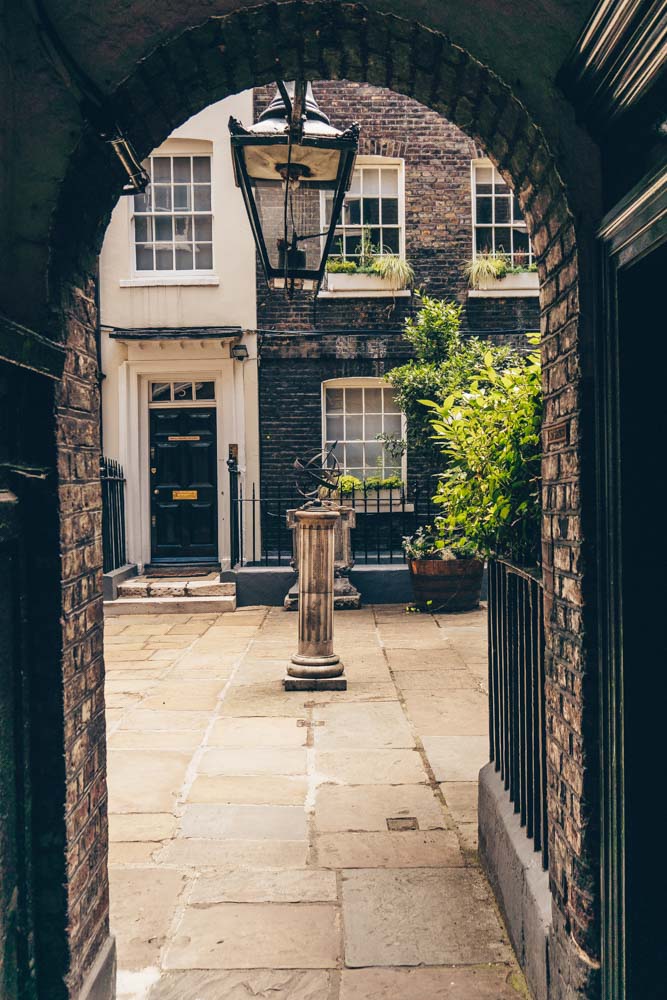 Pickering Place: England's Smallest Square