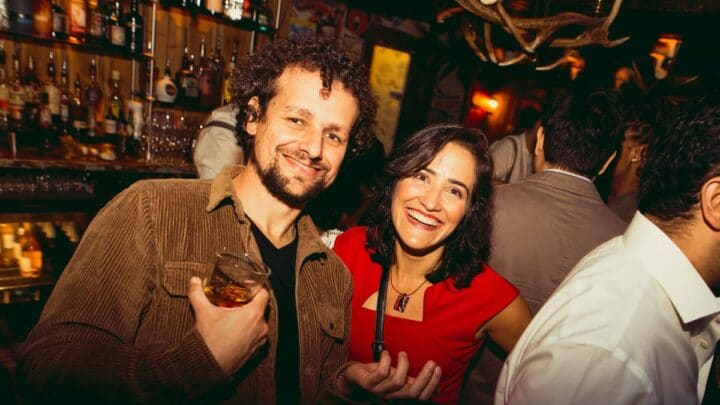 Meeting someone in a bar; what a dream.
It might feel like a distant fantasy to bump into your perfect person in real life… but we're rejecting the notion that romance is dead. No, we refuse to believe it's not possible.
But we get it, it can be hard… which is why we're introducing the best way to meet people naturally: singles events (ok, with a little bit of help). Yes, they're a thing, and like many things, London does them very, very well. If you've not been to one yet, you're in for a treat.
Hosted by the original offline dating experts, Inner Circle, these events are changing the way Londoners date. It means that regardless of whether you've gelled with dating apps – hope is not lost for the modern dater!
So get ready to put your phone down, clear your calendar, and practice your chat-up lines.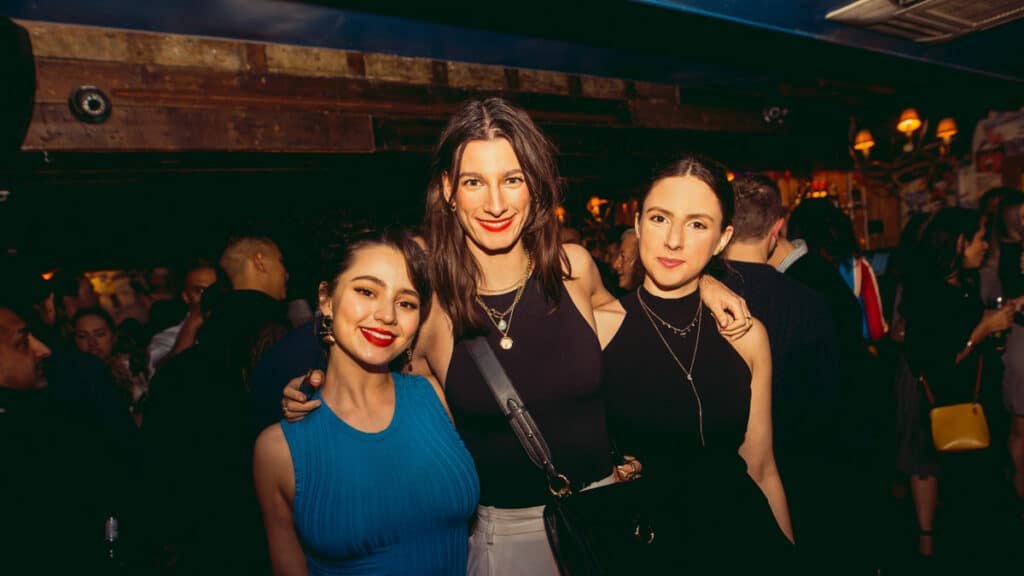 "'I ended up chatting the whole night with the person I sold my ticket to so it was a good win and coincidence it happened that way'"
The most recent party took place at Archer Street, Soho. Guests were transported back in time by the music, which had people dancing and singing so hilariously (we didn't say badly…) that it was like they'd known each other for years.
The free drinks were flowing, and the host handed out an ice-breaker game which meant you could win (yet more) free booze. It's a sure way to get Londoners mixing with one another.
People were dancing on the tables (yes, literally) and the ski lodge vibes meant it was cosy and perfect for meeting new people. It went on till late, and certainly people looked to be having a good time.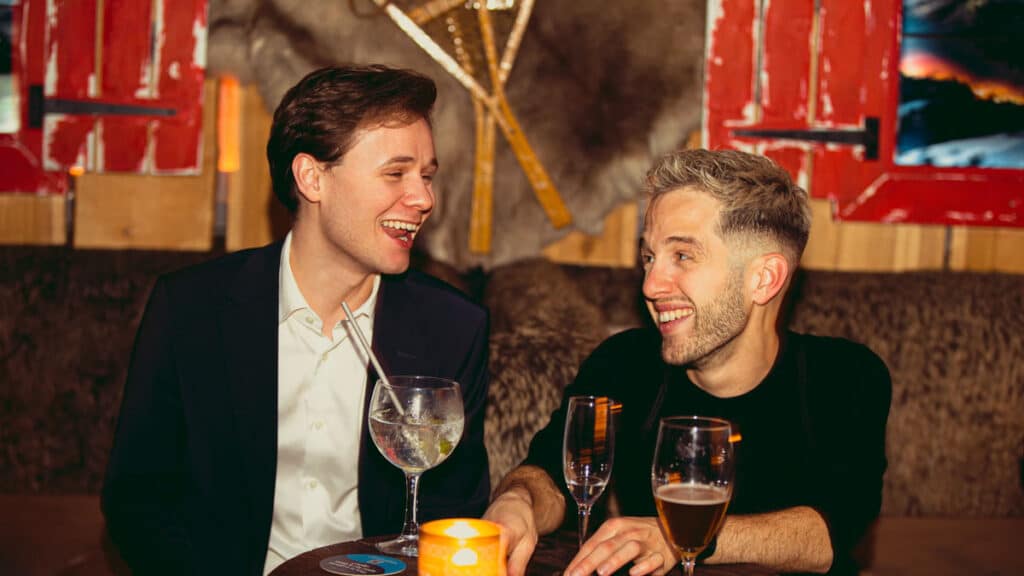 People at these events get straight to flirting and chatting because they know everyone in the room is also looking for love. Plus, most people either go on their own, or liaise with other people on the app, via the sign-up page, and meet beforehand at a pub close by.
Inner Circle runs these events monthly in London, so there's always an opportunity to get involved just around the corner.
"I generally love Archer St so I really enjoyed the night – the door staff were very nice and the music was great. The crowd was great too, people were pretty friendly."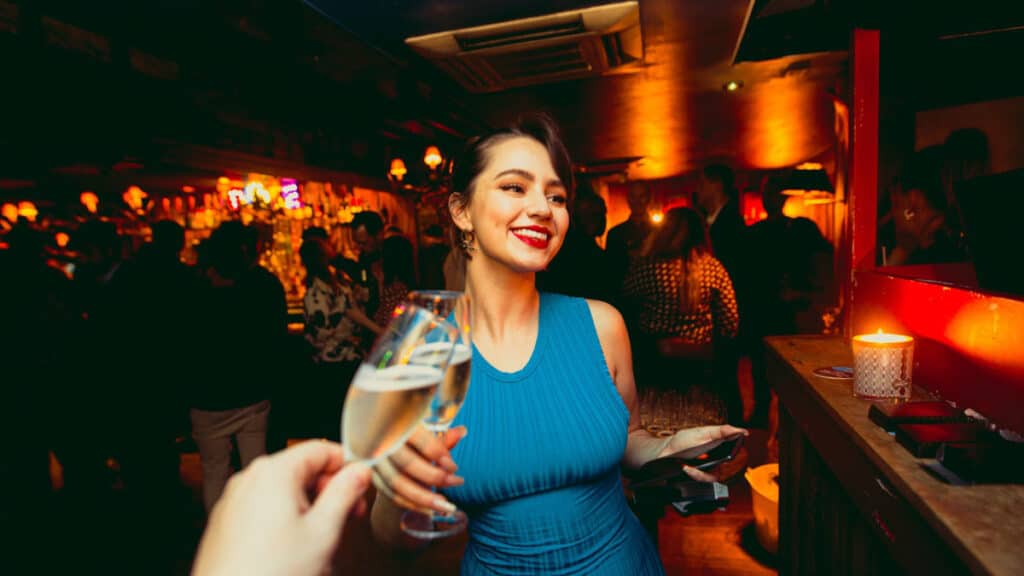 So what are you waiting for? If you don't want to miss the next event, and fancy meeting someone in real life, here's what to do:
Find the next event and grab a ticket (while you can)
Turn up and dance your way to your next great date.
Looking for More Date Ideas in London?