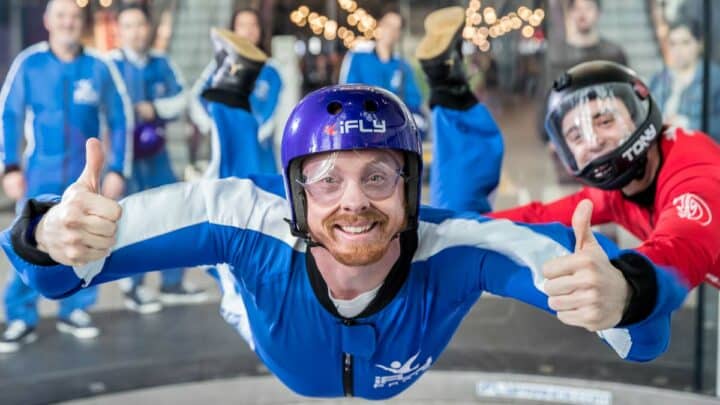 Big news for the adrenaline junkies out there, or just anyone who wants to know what skydiving is like, but doesn't want to do the whole jump-out-of-a-plane-in-midair thing. London is getting its very own new indoor skydiving experience.
You must have seen one of those things. They look like the vacuum bit on a Dyson and you get inside it with some goggles on and pretend to skydive.
Some might also say that you also look like you're getting sucked up by a giant hoover.
Well there's one of those coming to London. It's opening in the O2 arena on the 15th of December and it's going to be totally rad, dude.
iFly London: The Details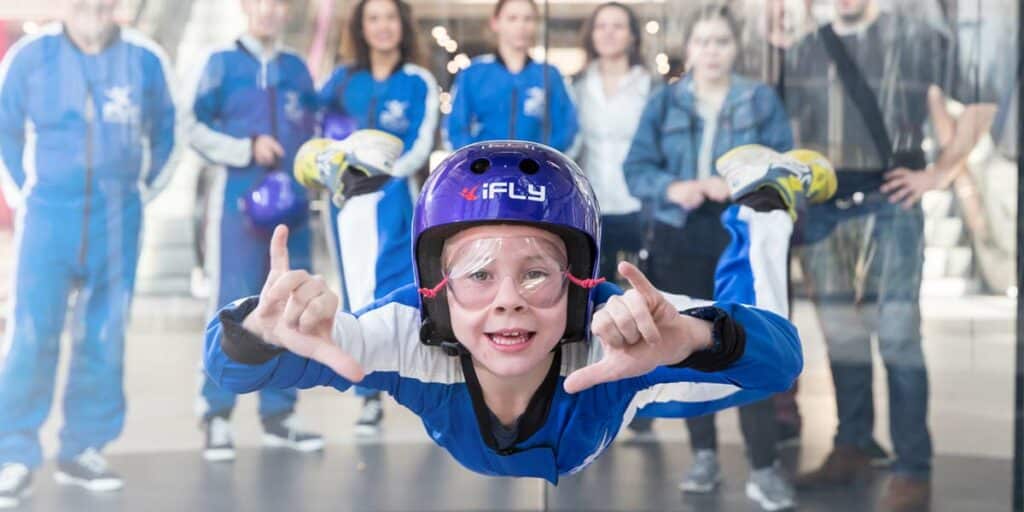 The indoor skydiving experience comes from iFly (nothing to do with Apple), a company from America that makes and runs these indoor skydiving machines.
They've since gone global and now have three locations in the UK. Where? Manchester, Milton Keynes and Basingstoke.But what does it matter if it doesn't happen outside of London? This is the centre of the world.
iFly's newest venture will be their first in London and London's first.
Each "flight" session lasts sixty minutes and includes some rigorous pre-flight training – you can't just jump straight into this thing.
Once all trained up, you're ready to go and experience the magic of hurtling towards the ground with only some silk and strings to save you from certain pancakedom, without any of the risks.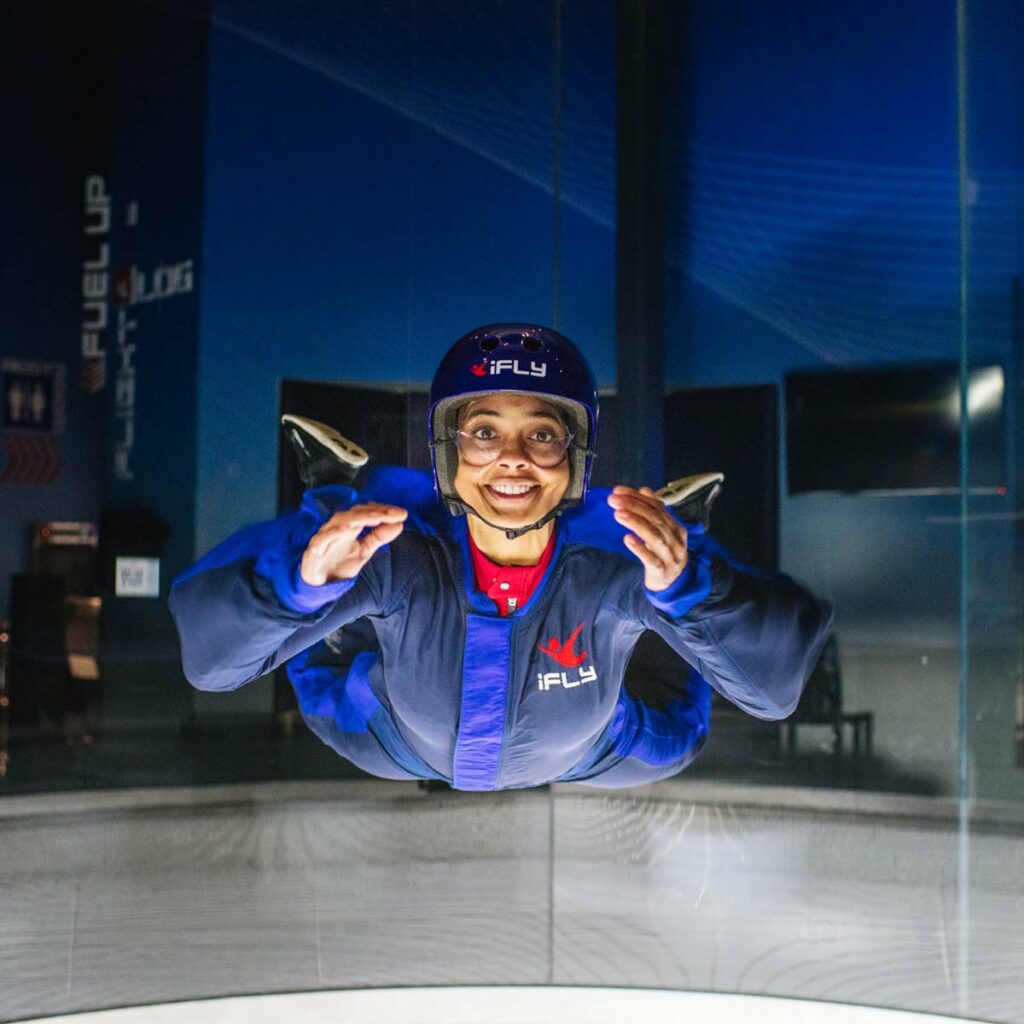 If you're still too chicken to give it a go, there's a 360-degree viewing platform where you can watch your loved one's faces blown out of shape by all that wind.
And the whole spectacle will be caught on high-definition camera, so you can take the memory home with you.
Looks like each session gives you a couple of flights, and each flight lasts longer than an actual free-fall skydive does.
Not bad for value for money, but what's the coolest thing about this whole very cool experience? You can also do it in VR.
We're sold.
iFly: Practical Tips and Map
Tickets
Tickets are on sale here. Although it doesn't open until the 15th of December, they are already taking advanced bookings.
We recommend getting a ticket if you're serious about getting on this, no doubt it will be highly popular.
Tickets start from £69.99 and rise depending on how many flights/photographs you want, or if you want to do it in the VR world.
Getting there
You can take the tube to North Greenwich station. That's on the Jubilee line.
Alternatively hop on a boat and be ferried down the river. Get off when you see the giant white dome. The stop is North Greenwich Pier.
Map
Skydiving in London? More Fun Stuff In the City