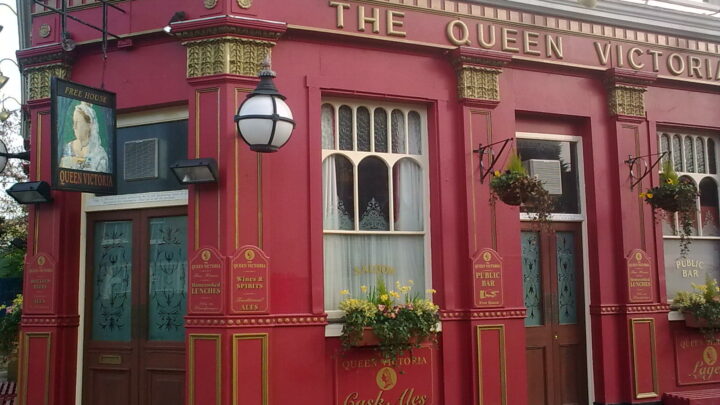 Fancy a kitchen sink (drink)? The Eastenders 100-Hour Lock-In has landed in a smattering of London's best East End pubs – and this is what you need to know before you roll up with a pint in tow.
As born and bred Londoners, there's no show we find quite as iconic as Eastenders. So when we heard that there was going to be a 100-Hour Eastenders Lock-In across London in June and July, we were excited, to say the least.
Get ready for 100-hours of drama, screaming matches, and some hearty slaps. Oh, and we guarantee there'll be a GET OUTTA MY PUB or three.
A Nod to the Great British Pub
We've got artist Stanley Schtinter to thank (or blame) for this brilliant stint. He's the guy responsible for editing the 100-hour long compilation of scenes set in the Queen Vic – the East End pub that has been frequented by the likes of Pat Butcher, Peggy Mitchell, and Ian Beale throughout the years.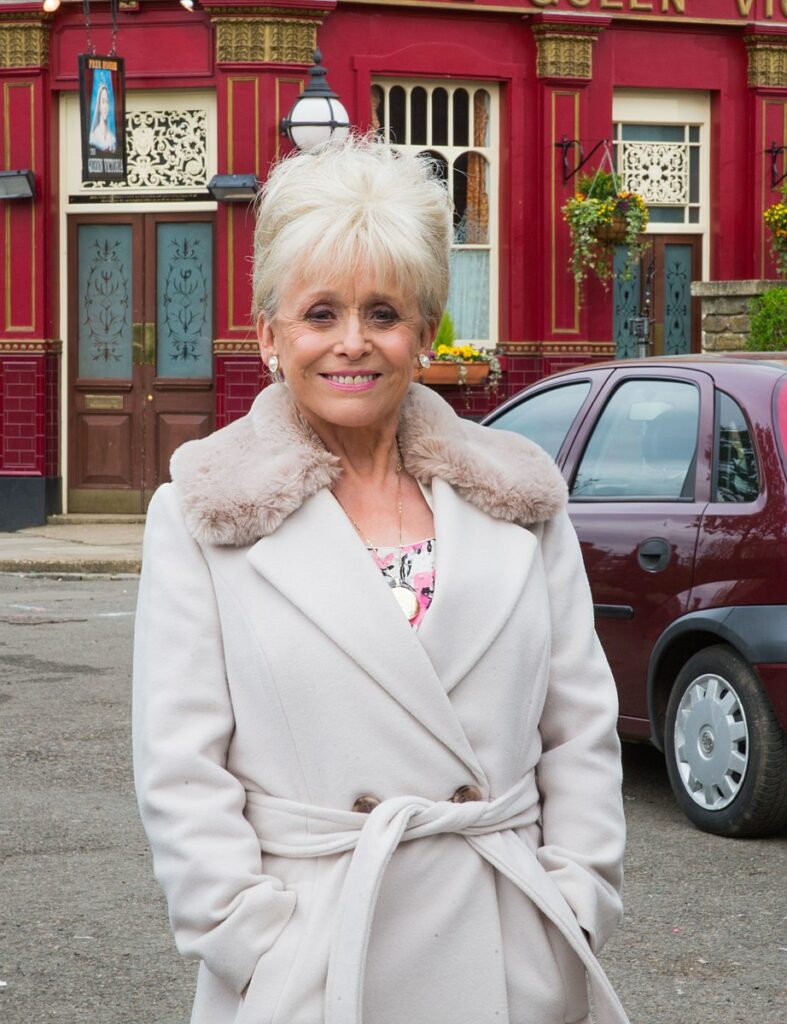 This exhibition pays homage to the great British pub and the problems faced by landlords throughout the pandemic, as well as a cheeky little celebration of 100 years of the BBC.
Each screening will be ten hours long – though, you don't need to stay for the entirety – equalling a whopping 100 hours of Eastenders footage overall.
Where is the Lock-In?
Where isn't the lock-in? might be the better question. From The Wentworth Arms and The Old Ship to The Palm Tree, this exhibition is going on a tour of London's very best East End boozers (you can find the exact locations at the end of the article).
Boldly titled the last of the "real East End pubs", you can guarantee this line-up knows how to pull a brilliant pint.
Oh, and don't worry – the whole thing will be shown at The Barbican throughout July, so no need to worry if you can't make it to any of the pub dates.
Practical Information and Map: The Eastenders Lock-In
When?
Multiple dates throughout June:
​Where?
The Eastenders Lock-In will be shown in various pubs across London's East End, before making a temporary home in The Barbican as an exhibition in July.
Tickets?
You don't need tickets – as long as you buy a pint you can just turn up and enjoy.
Discover More London Pub Guides