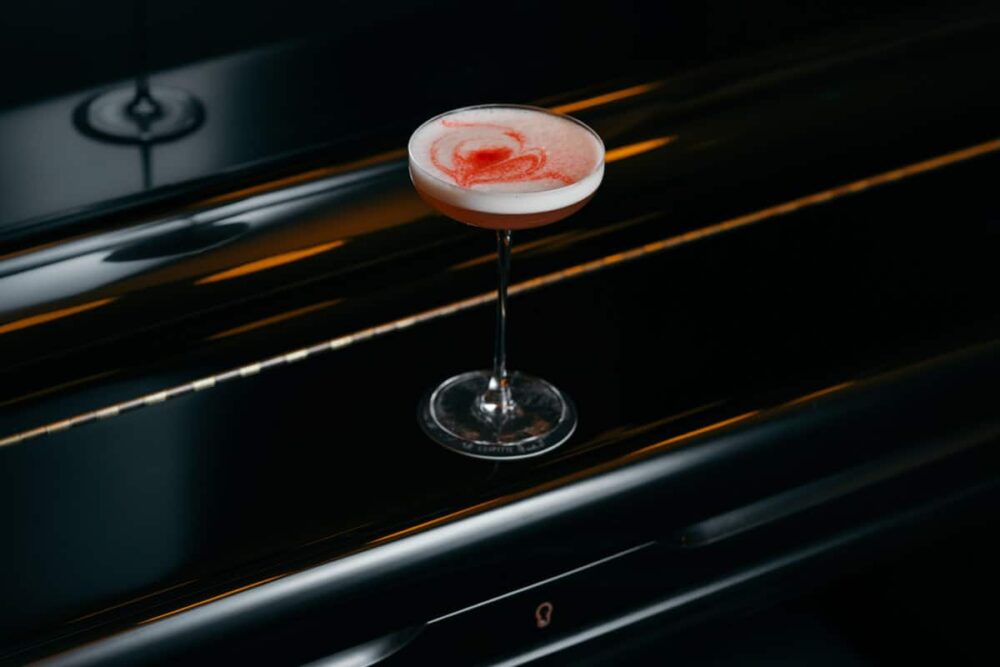 Looking for the best bars Bethnal Green has to offer? We've collected them all in one handy guide.
Once the heart of the East End, it would have been unthinkable 20 years ago for Bethnal Green to be the home of some of the world's best cocktail bars. Much has changed in this part of town though.
In the past decade or so wine and cocktail bars have started to spring up along the main drag of Bethnal Green Road seeking to get away from the ever-gentrifying Shoreditch in search of cheaper rents and more neighbourhood vibes.
A few of them have gone on to be listed in the world's top 50. Others offer something a little more down to earth, but not lacking in quality. Whether you're after an expertly mixed cocktail or a glass of natural wine, you'll find it in a Bethnal Green bar.
Here are the best of them.
Best Bars in Bethnal Green
Satan's Whiskers
Named among the top 50 bars in the world (yes, the whole wide world) in 2023, Satan's Whiskers clearly has a reputation beyond just this neighbourhood of great watering holes.
Let us tell you, its reputation is very deserved.
The bar is a moody, candlelit location that'd impress any date or serve as a laid-back setting for any boozy get-together.
The laidback element is the key here. Satan's Whiskers is first and foremost a neighbourhood cocktail bar, the kind of place you should be able to run into regulars, rely on a good drink and feel right at home.
Part of that comes from their iconic playlist of hip-hop classics pumped throughout, and the most of rest from a menu of classic cocktails and twists thereof – all absolutely superb.
The Sun Tavern
Another fantastic cocktail bar Bethnal Green has to offer is The Sun Tavern. The name certainly gives off pub vibes, but don't be fooled. This place is as quietly sophisticated as you'd like.
That nod to the pub comes from the fact that this bar sits in what used to be an Irish pub dating back to the 1800s. It was given a refurb in 2014 to bring to life its current iteration, one that stays straight and true to its roots.
These days The Sun Tavern stocks the largest collection of Irish Whisky in London and the largest stock of Poitín – a high-proof Irish spirit – in the world.
Coupette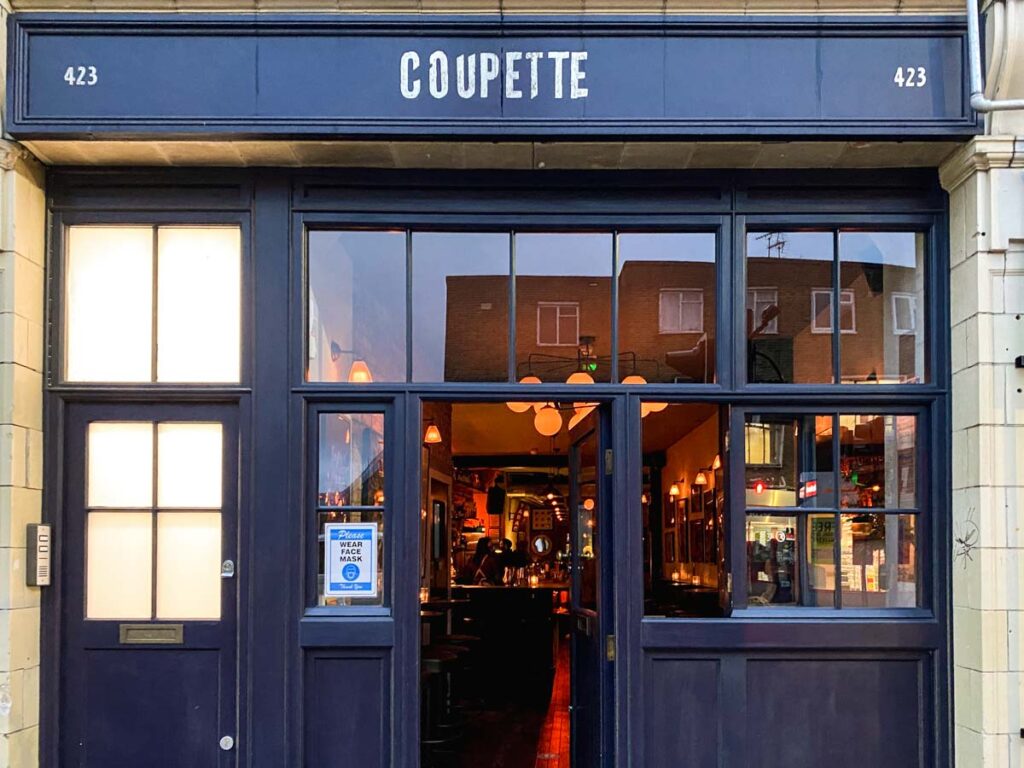 You might be surprised to find the list of top-quality cocktail bars doesn't end when it comes to Bethnal Green, but here we are adding another one to the guide. Coupette is another one that's found itself listed as among the world's best since its opening in 2017. If you come here, you'll see why.
The place is achingly chic, channelling the energy of a rural French cafe but upping the game with enough class to make Paris gasp in shock. A menu of French-inspired tapas goes hand in hand with some excellent cocktails. They do a creme brulé old fashioned and we're happy to go out on a limb here and say you will not dislike it.
Cave Cuvée
It's not all just fancy cocktails, if you're looking for a good wine bar Bethnal Green also has you covered on that front. Your first port of call should be Cave Cuveé. It's a bottle shop and modern wine bar that follows the neighbourhood vibes of much of Bethnal Green's best drinking spots.
You pick up a bottle at the counter, they crack it and provide the glasses and you're ready to go. They've got food to line the stomach if you need it: meat and cheese boards, crisps olives and the like, or (and this probably says more about the easygoing nature of the Cave than we've managed to get into these 100 words) a trio of killer hot dogs.
Chiringuito
How's your Spanish? Let us give you a hand. A chiringuito is a word given to a bar in Spain that slings drinks, tapas and small plates – a concept London can't get enough of. The style is brought to life here in full style with a touch of beach bar atmosphere for good measure.
Don't expect fake sand and 90's Ibiza hits though, Chiringuito is a totally un-cheesy place to hang out. Think more like east London trendy and you're on the right track – They've even got their own rooftop bar, made even cooler by its sleek backdrop of a Grade I-listed church.
The Last Tuesday Society
One of London's quirkiest bars, The Last Tuesday Society is a watering hole like you've never seen before. It's basically an absinthe bar in the incredibly bizarre Viktor Wynd Museum of Curiosities.
The setting is a neon-clad, UV-dripping dive of such spectacular proportions that it comes back full swing into the charming. There's really nowhere else like it except, perhaps in the acid flashbacks of Hunter S. Thompson.
They regularly fill the place up with interesting nights of talks and discussion on a range of subjects as equally bizarre as the decor. Check on their website for what's upcoming.
Practical Tips for Exploring the Best Bethnal Green Bars
When it comes to those fancy cocktail bars you'll want to make sure you call ahead, even on a weeknight. These spots have been named some of the best in the world so as you can imagine, the queue to get in is monstrous.
These places are all pretty close together, many of them are right on Bethnal Green Road. If you fancy a good bar crawl, this wouldn't be a bad place for it.
Bars in Bethnal Green: Map