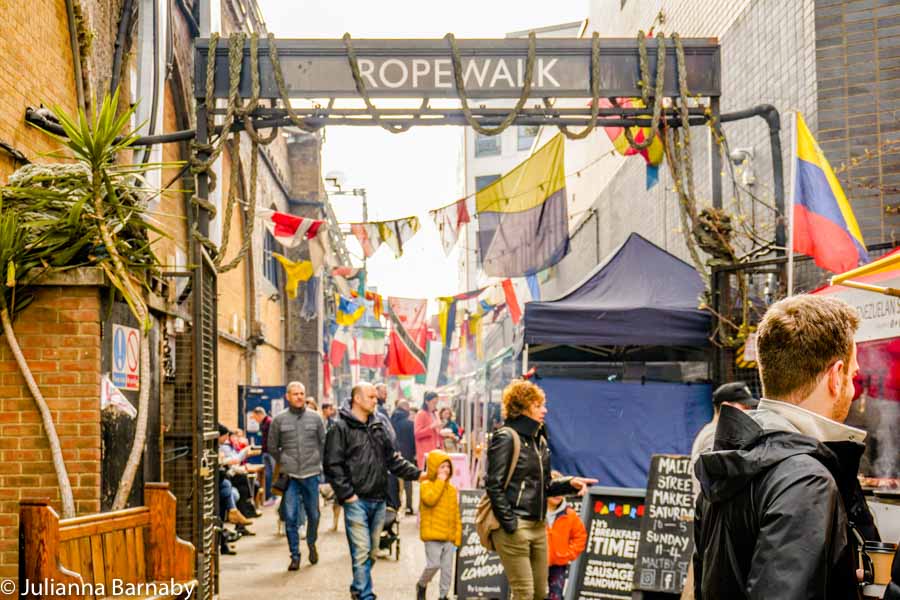 From Michelin stars to Maltby Street Market, our guide to all the best places to eat in Bermondsey.
Bermondsey is one of the places you should go to find a fine dinner south of the river. Being just off the main hub of eating and drinking that is Borough/London Bridge, the restaurant scene has enough competition to drive the quality up, but retains its neighbourhoody feel.
The main strip of Bermondsey Street boasts some truly fantastic restaurants (some of which hold Michelin stars), but get off the beaten track and you'll find the kind of local restaurants you wish you had in your postcode. We love eating in Bermondsey and you're about to find out why.
Read on to discover the best restaurants Bermondsey has to offer…
The Best Restaurants in Bermondsey
Restaurant Story
Without a doubt the best Bermondsey restaurant – and also one of the best in London – is Restaurant Story. Within months of its 2013 opening, this eatery had landed its first Michelin Star but it didn't stop there. Chef Tom Sellers kept up the chase and secured a second star in 2021.
Seller's has put in shifts in some of the world's best restaurants and with some of the world's best chefs. Noma, Thomas Keller, Tom Aikens – all names that any self-respecting foodie should know – make appearances on his CV.
This ten-table dining room is where he plies his trade now serving up tasting menus marked with dishes like his famous Bread and Dripping – a candle of beef fat that melts over your bread. Need we say more?
Casse-Croûte
Another one of the great places to eat Bermondsey offers is Casse-Croûte. This bistro writes up nine French classics on a chalkboard daily and serves them in a setting that could be taken right from the towns of Burgundy itself.
The food is slightly elevated and comes with an eye for presentation, though without any of the insta-grabbing intention of some of London's other fine dining restaurants. What you'll get is a great meal, executed well, in a setting that you sort of can't help settle right into.
Needless to say, the wine is right on point.
The Garrison
The Garrison in Bermondsey's local gastropub. They serve up some pretty great pub fare in a very nice setting. Come during the day and you'll find the dining room drenched in sunlight. Potted plants are as plentiful as customers and furniture has a farmhouse rustic flavour to it.
What comes out of the kitchen is a menu of dishes that would look right at home in a brasserie. Mains largely revolve around a hunk of meat cooked to perfection and served up with finesse enough to turn the heads of any unlucky souls that hit The Garrison for drinks, not food, that night.
They do have some great vegetarian dishes, but the options in that department are limited. If you don't eat meat, it's probably best to find somewhere else.
40 Maltby Street
A restaurant housed inside a warehouse full of wine – what more could you ask for? And 40 Maltby Street has much more to offer than just bottles and bottles of excellent vino (though it does do that very well).
We think you'll find the cooking here pretty spectacular. The kitchen gets pretty much all of its ingredients from the nearby produce market on a daily basis and turns them into dishes of modern British fare. Everything is super fresh and invariably delicious.
We should mention that 40 Maltby Street doesn't take bookings. You'll have to chance it, though you've got plenty of other great restaurants in Bermondsey to choose from if you can't get a table.
José
José is one of the great restaurants Bermondsey Street itself offers. This Barcelona-esque tapas bar is about as close as you'll get to authentic (sorry for the buzzword, but it seems apt here) Catalan dining in this city, a real true-to-the core experience.
It's Chef José Pizarro's homage to the cooking of his home city and he's done a great job of reflecting the neighbourhoody type of restaurants you wander between in the Catalonian capital. The only difference here is that you won't want to leave José.
They don't take bookings, but should you be able to walk in and grab a table you'll be treated to a menu full of Spanish classics. The deep-fried baby squid in particular is one of our favs.
Trivet
Tack away from the Bermondsey Street restaurants and you'll have a great dinner option in Trivet. This one-Michelin star restaurant comes, like the other Michelin-graced spot in our guide, from two former Fat Duck employees.
Jonny Lake and Isa Bal run a relaxed restaurant that plates up some brilliant cooking. There are so many great dishes to choose from we'd feel bad recommending just one. Get stuck in with whatever you fancy – it won't disappoint.
As for drinks, Isa Bal is a Master Sommelier (yes, that's his actual title) so go for the wine. The menu would make an encyclopaedia look light so ask for a recommendation, you're in good hands.
Pique-Nique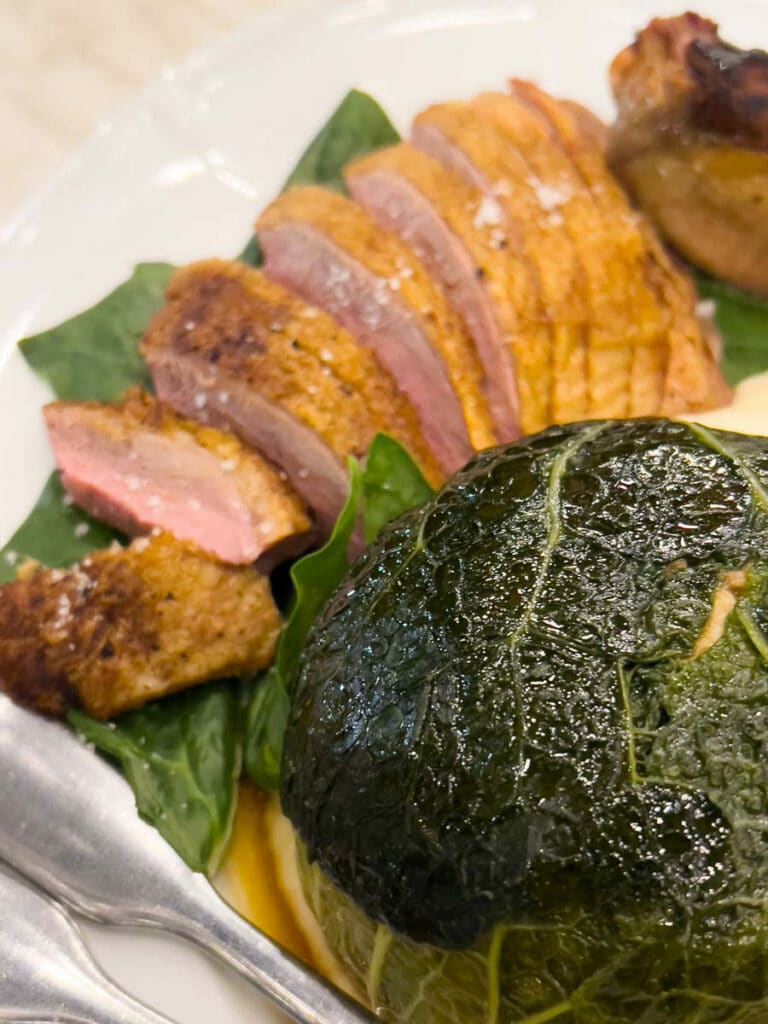 Pique-Nique is run by the same folks that do Casse-Croûte, the French spot we mentioned above. You'll be able to spot the place by its odd mock-Tudor facade but inside Pique-Nique
leans into a rustic French vibe.
The quality of the cooking here is just as good as its sister restaurant with the added bonus that you'll have more choice. They do some great slow-cooked meats and the dessert menu will have you drooling like a dog over a bone – make sure you save room.
Again, the wine – excellent.
Other Places to Eat in Bermondsey
Here are a few more spots to consider if you're looking for good food in Bermondsey
Maltby Street Market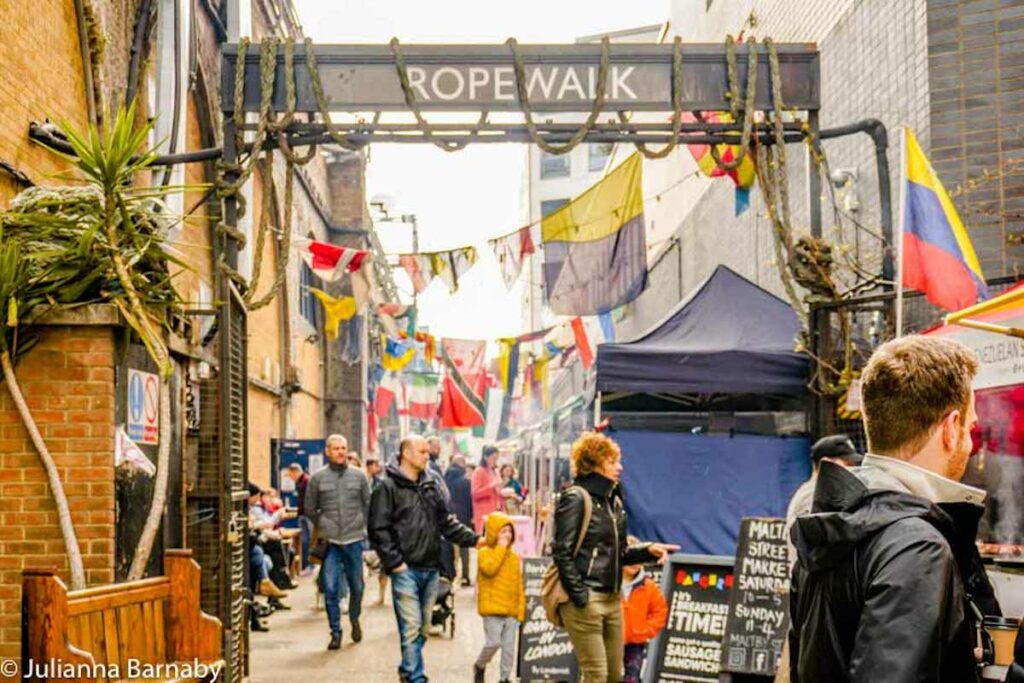 Maltby Street Market is one of London's best street food markets. It's only open on Fridays, Saturdays and Sundays and fills up fast with hungry people looking to pick their way around the many stalls and delights on offer.
Make sure you hit Bad Brownie and Waffle on to satisfy your sweet tooth but don't – and we mean don't – miss out on a cheese toastie from The Cheese Truck. We guarantee you won't regret it.
Practical Tips for Exploring The Best Bermondsey Restaurants
Some of these spots don't accept bookings. It can be wise to get to the restaurant early and test the water, and maybe line up a nearby pub or bar for a few drinks while you wait.
For any of the really fancy places like Restaurant Story or Trivet, you'll need to make a booking. As with many Michelin-starred restaurants you can sometimes have to wait months in advance to get a table.
Bermondsey Restaurants: Map