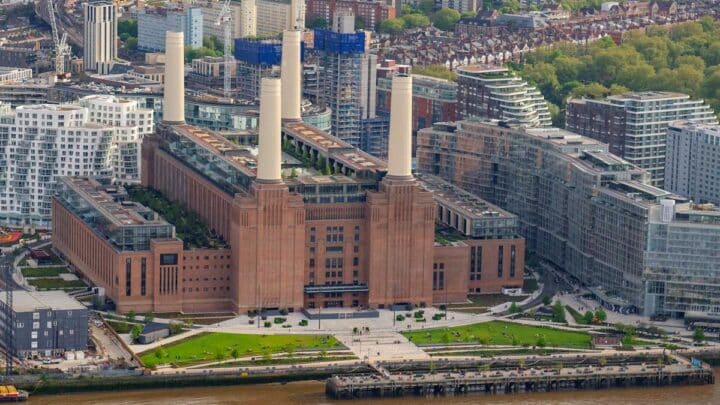 After months of speculation, the Battersea Power Station opening date has been confirmed. And you're going to want to make a note in your diary – it looks epic.
It's a sight we've come to know and love on the London skyline, but what exactly is (or was) Battersea Power Station? Well, from 1933, it supplied up to a fifth of London's electricity. Pretty impressive.
Sadly, it was decommissioned in 1983 and a slew of unsuccessful renovation attempts left the Power Station empty.
Have no fear – after years of planning, this stunning Grade II listed building will be opening to the public on Friday 14th October – just in time for the Christmas season (a coincidence? We think not).
Here's what you need to know about London's hottest new destination…
A Shopper's Paradise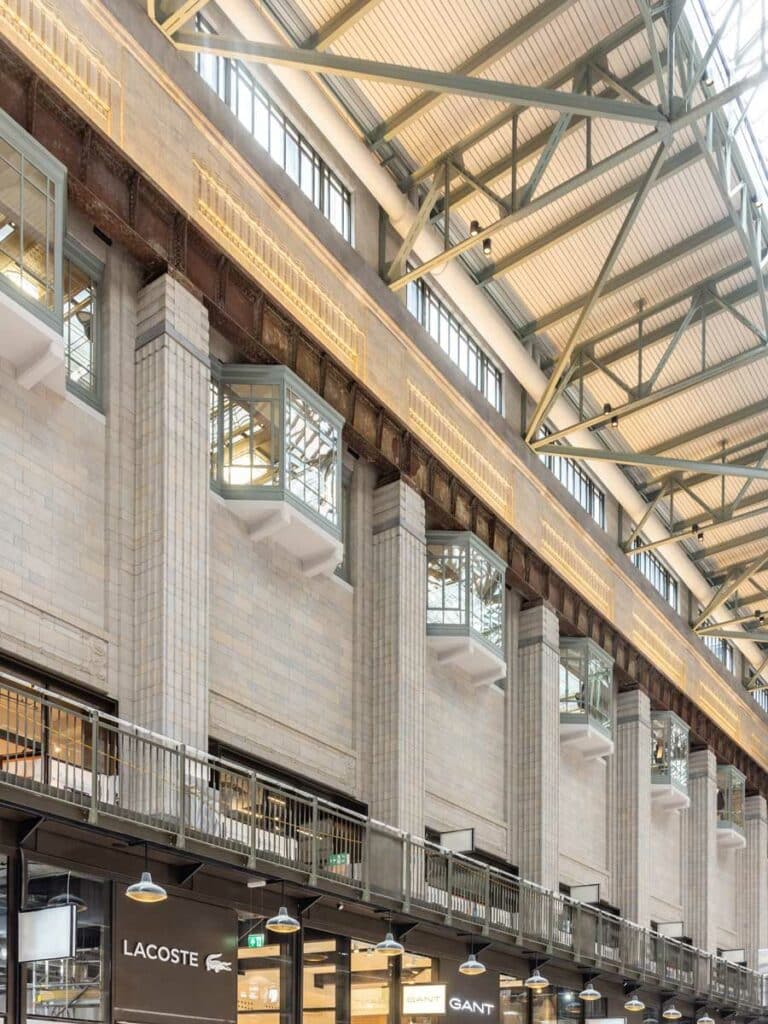 The new development will see a plethora of retail and dining options, with more than 100 shops, bars, restaurants, and leisure venues opening up.
Inside the Turbine Halls is where you'll be able to get your shopping fix.
Plenty of British and international brands will be opening in October – we're talking Theory, Aesop, Space NK, Lululemon, Uniqlo, and a brand-new neighbourhood bookstore, Battersea Bookshop. That's where you'll find us.
Restaurants and Bars
We'll be totally honest… We're most excited about the dining options opening up at Battersea Power Station. Can you blame us?
Restaurants already confirmed to be opening up shop inside Battersea Power Station include Where The Pancakes Are, Gordon Ramsay's Bread Street Kitchen & Bar, and Le Bab.
This is alongside the spots that have already opened up in Circus West Village as part of stage one of Battersea Power Station's renovation – Vagabond Wines, Tapas Brindisa, and Wright Brothers, to name a few.
Oh, and The Boiler House will also be welcoming a whopping 24,000 sq. ft Arcade Food Hall – so keep your eyes (and bellies) peeled for updates on that in the coming months.
The Power Station's Control Rooms (which even powered Buckingham Palace and the Houses of Parliament back in the day) have also been restored.
Control Room A will become an eclectic events space, while Room B has been transformed into an all-day bar concept where you can have a nose around the room's original dials and controls.
The Power Station Chimney Lift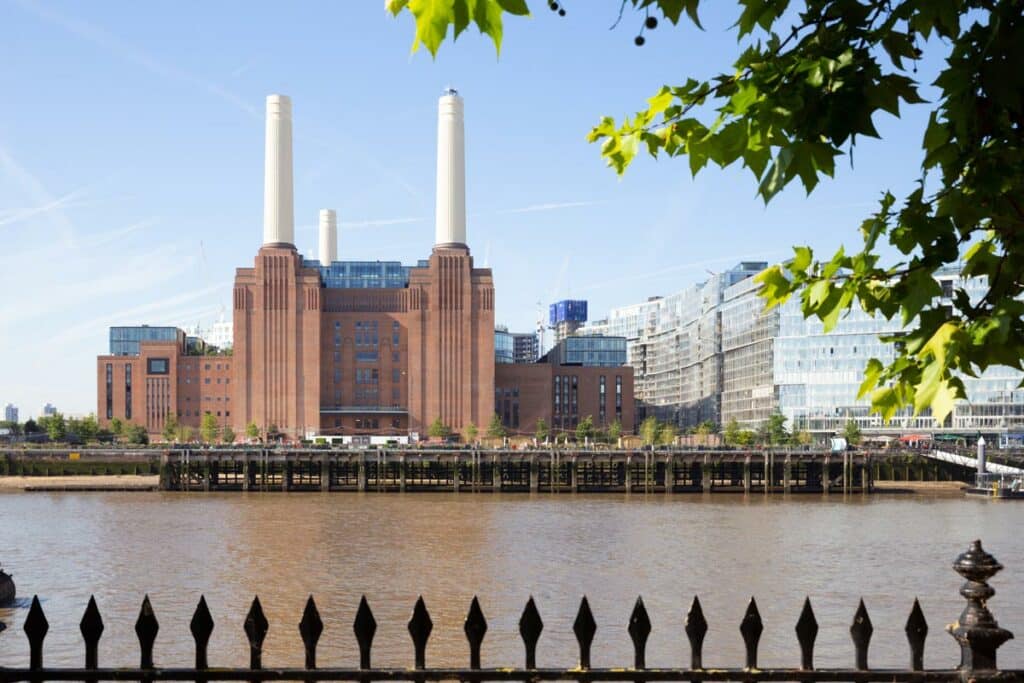 Though it's not all foodie fun and shopping. In an experience that looks set to rival the London Eye, Battersea Power Station Chimney Lift has been transformed into an epic viewing platform.
Visitors will be able to experience a unique exhibition in Turbine Hall A that explores the Power Station's history and cultural influence. But step inside the lift and that's where the magic happens.
You'll be transported to the top of the North West chimney, where you'll face 360-degree views of the capital. Keep an eye out for The Shard, the London Eye, and the Walkie-Talkie building – it's seriously knee-wobbling stuff.
Battersea Power Station Opening: Practical Information
When?
Battersea Power Station will be open from 14th October. Get that date in your diary RN.
Where?
Battersea Power Station is in Battersea and has its own Tube Station on the Northern Line. It's very easy to get to from Central London.
Battersea Power Station: Read Next