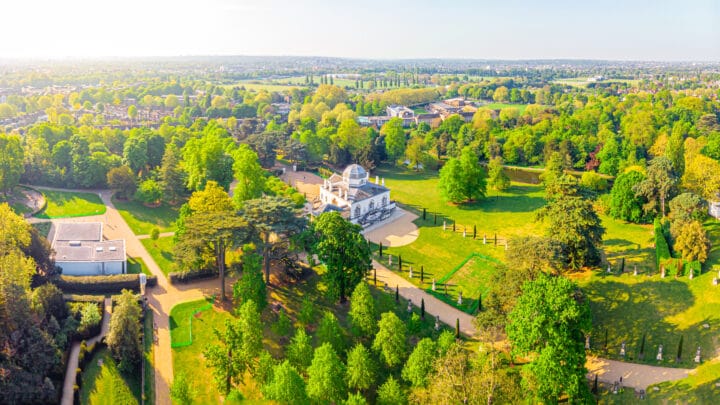 Looking for the best things to do in Chiswick? This picture-perfect neighbourhood runs along the River Thames and is bursting with brilliant things to do, great places to eat, and wonderful spots to bed down for the night. Let's explore.
Believed to have originated in c.1000, this sleepy area takes its name from a cheese farm, and is famed for an annual cheese fair in Duke Meadows that ran all the way up until the 18th century.
The lovely riverside community of Chiswick sits above a branch of the River Thames and, despite its location, Chiswick is conveniently close to all of London's amenities. This wealthy area has a lot to offer — from upscale stores and restaurants to historic gardens and residences, and everything in between.
Wondering what to do in Chiswick? Read on to discover the best things to see and do.
Things To Do in Chiswick, London
Peruse Hogarth's House
Built in 1700, Hogarth's House in Chiswick was the country residence of humourist William Hogarth until his death in 1749.
This house is steeped in rich history and is free to enter. It's a fun location to study history and see some of Hogarth's best work. Wander through the Mulberry Gardens and enjoy the fresh air after browsing the spectacular interior.
Admire Chiswick House
Chiswick House is a magnificent example of 18th-century British architecture. Its rich history and surroundings make for a great day trip from Chiswick.
Architect and designer William Kent, along with his friend Richard Boyle, the third Earl of Burlington, created the House and its gardens between 1725 and 1738.
The lavish interiors feature chambers upholstered in velvety reds, blues, and greens. There's also a gallery with a ceiling made of gilded wood.
The landscaped gardens surrounding Chiswick House feature some of England's oldest examples of water features, statues, and classical sculptures. Entry to the house and gardens is free, and a whole host of activities and festivals are held throughout the year.
Ghost-Spotting at the Black Lion Pub
The Black Lion Pub is a well-known boozer on the north bank of the Thames, between Hammersmith and Chiswick. Mixing the history of a traditional English pub with excellent British ales, the pub also boasts delicious food and a fantastic wine list.
If you've heard of the Black Lion Pub, you might be familiar with the Hammersmith ghost. But, if not, allow us to enlighten you with a spooky tale.
The Hammersmith ghost story began in 1803 when some members of the community of Hammersmith said they had seen and were attacked by a ghost. It was believed that the ghost was the spirit of a man who committed suicide the previous year.
People described the ghost as tall and clad entirely in white. Some also say the ghost wore a calfskin outfit with horns and enormous glass eyes.
Turns out that people really were frightened, as one night an excise officer named Francis Smith shot and "accidentally killed" Thomas Millwood, a white-clothed bricklayer, thinking he was the Hammersmith ghost.
Black Lion Pub was also once home to a world-famous skittle alley. Unfortunately, the owners closed this and replaced it with a function area that can accommodate 200 people. Boo.
Scoff Your Face at Chiswick Cheese Market
Feeling cheesy? Head to Chiswick Cheese Market and check out the 150 distinct cheese varieties they have. It's un-brie-leivable. Sorry – we'll see ourselves out.
From gouda to cheddar and camembert to stilton, you're sure to find your favourite block of cheese here. Plus, they have an assortment of condiments and crackers on offer so that you can enjoy a deliciously cheesy snack.
Meticulous planning is key here – the market is held on the third Sunday of each month and you do not want to miss it.
Explore Strand on the Green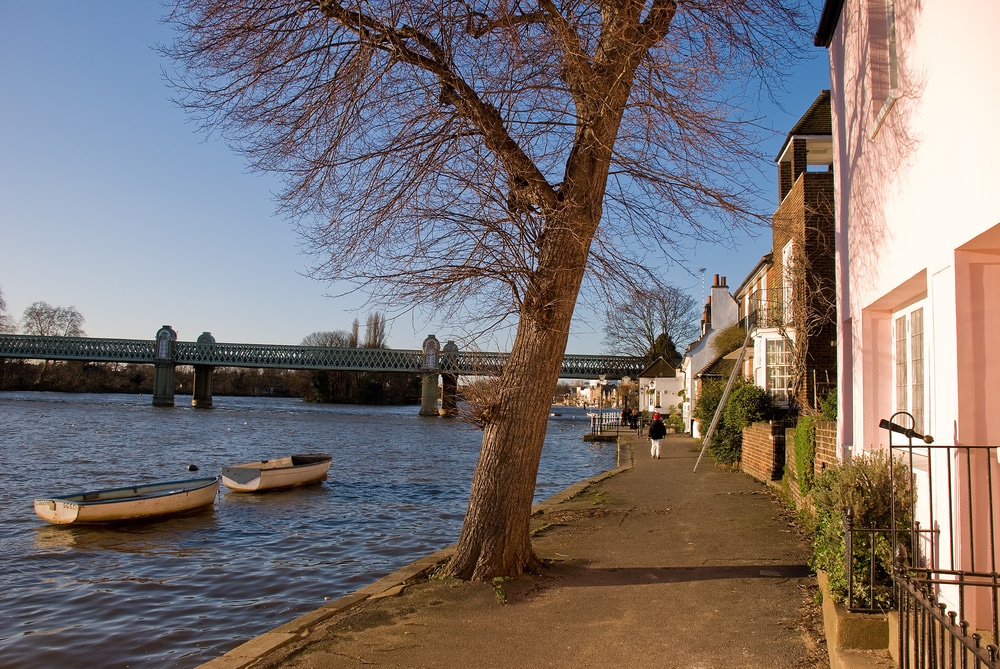 Situated on the riverbanks, not far from Kew Bridge, this lovely enclave is one of London's most idyllic locations. Find an escape from the city's hustle and bustle in the quiet retreat of Strand on the Green.
Enjoy a leisurely lunch with friends at one of the area's brilliant pubs, head into the local shops to pick up a souvenir or two, or simply enjoy a leisurely stroll along the River Thames.
Things To Do in Chiswick: Restaurants & Bars
Grab a Pint at The Bull's Head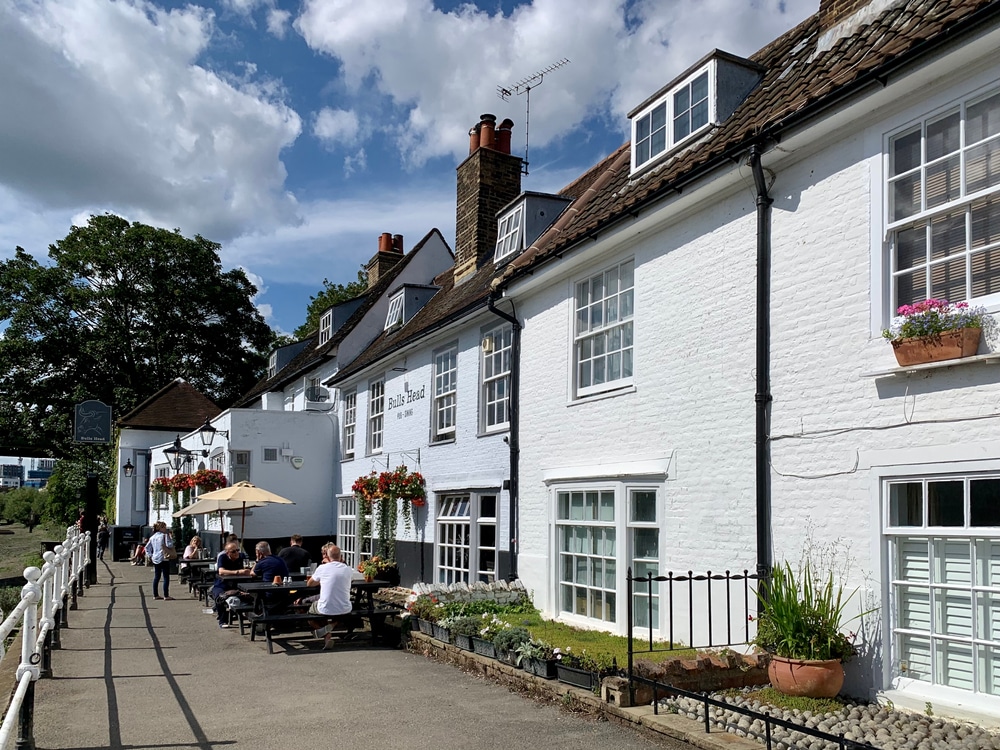 Situated in Strand-on-the-Green on the Thames, The Bulls Head is an 18th-century pub where boat and barge merchants once arranged personnel and cargoes.
The Grade ll listed pub has a pleasant and calm atmosphere, as well as serving up superb pub grub and friendly service. You can come here to watch a game of footie while enjoying a meal (and an excellent pint, we must admit).
Enjoy a Brewery Tour at Fuller's Griffin Brewery
Fuller's historic Griffin Brewery in Old Chiswick has been manufacturing beer since the 17th-century. For those keen to learn more about the beer they drink, it's a great place to learn more about the brewing process and indulge in some samples along the way.
The New Frontier Fullers beer is a crowd favourite. It's hand-crafted over 42 days and combines the best of old-world malts and years of brewing knowledge with new brewing processes. If you enjoy robust beers, you should try this one.
Practical Tips for Exploring Chiswick, London
If you're interested in booking tours or visiting Chiswick's historic homes, it's worth booking in advance. Not only are you guaranteed your spot but you'll often get cheaper tickets online.
Make a budget (and stick to it). While some of the places on this guide are free, you still have to make a budget to prepare for planned (and unforeseen) expenses – these include transportation costs too.
We all want to look cool whilst hightailing it around the capital, but make sure to wear comfortable shoes and bring an umbrella in case it rains. No one wants soggy clothes and sore feet.
Where to Stay in Chiswick
Clayton Hotel Chiswick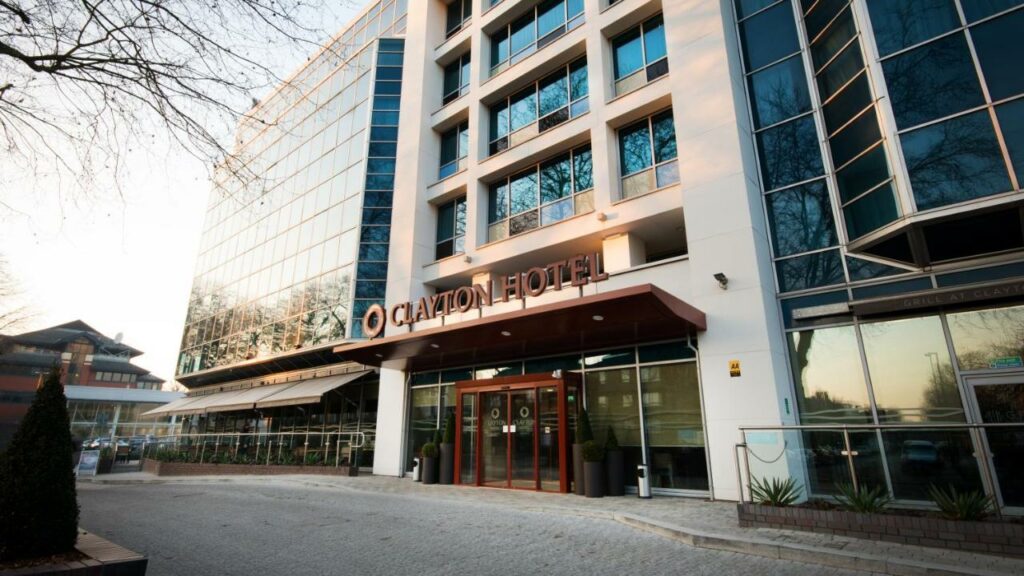 Clayton Hotel Chiswick offers you unparalleled comfort. This contemporary West London hotel caters to all kinds of travellers and provides stylish, spacious bedrooms and ample amenities.
The hotel is situated on Chiswick High Road, the perfect place to start exploring the town. This road boasts a number of noteworthy shops and restaurants.
room2 Hometel Chiswick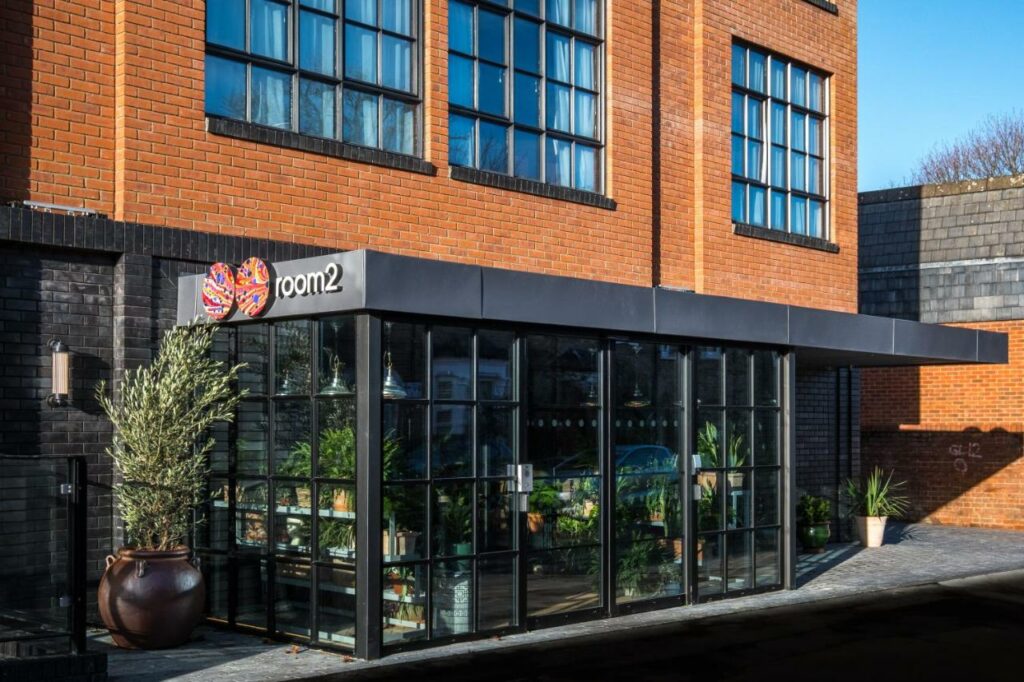 Looking to stay in a modern and tastefully decorated room that feels like a home away from home? Look no further than room2 Hometel Chiswick. Appreciate the unrivalled access that comes from being in West London while enjoying your beautiful green surroundings.
Discover More Chiswick Guides
The Best Pubs in Chiswick for Riverside Drinks
Beautiful West London Parks to Explore