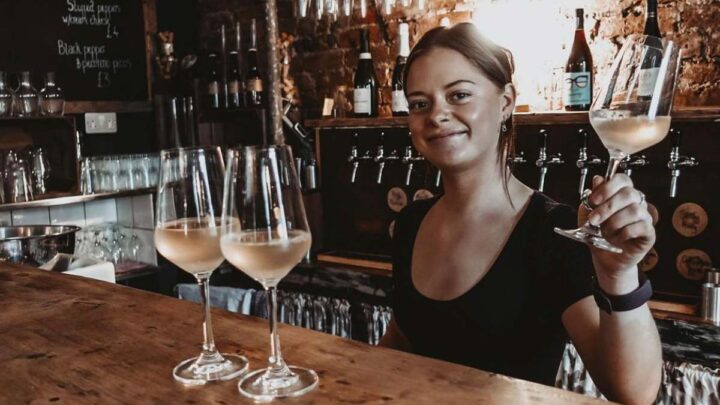 There was a time when drinking wine out of a tap was considered to be a little bit… obscene. To be fair to us all – obscene is exactly how you'd have described the wine gushing out of some of those taps too.
But then, things changed. Trendy bars started serving it, we started drinking it and everyone let go of those stuffy ideas that suggested that somehow drinking wine served from a tap made you some kind of scruff.
If anything, it was the opposite – it showed you were in tune with the idea that less packaging is less waste and less waste is a good thing. To the point that these days when you drink wine from a tap, it's enhanced by the tiniest taste of smugness borne from the fact that you (yes, you) are a bona fide do-gooder.
Well, how about the opportunity to increase that smugness factor by a multiple of 100 with the knowledge that you've also found out about one of London's coolest and un-stuffiest wine bars?
That wine bar is Tap & Bottle.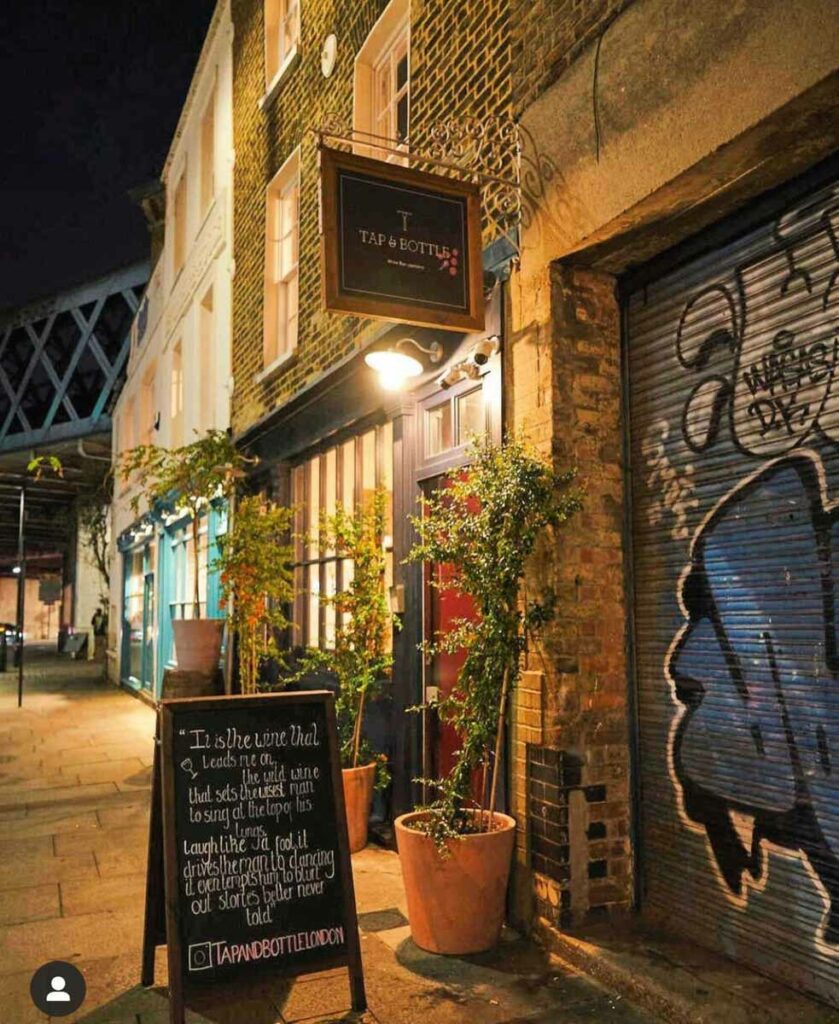 Why Drink at Tap & Bottle?
Tap & Bottle isn't new. It's been perched in a beautiful Grade II building over Flat Iron Square since 2018, doing its thing and building a reputation for being a cool little hangout where you also happen to be able to try some rather impressive wines, ever since.
That's no accident either. Tap & Bottle was created to showcase a range of wine regions and wineries – both established and lesser-known – to the city's wine-thirsty punters.
Serving wines on tap allows them to serve a wide variety of wines by the glass and the (refillable) bottle, so you can start with a light and bright Sicilian Catarratto before challenging your tastebuds to something a little different… like a tannin-rich Georgian Tbilvino Red.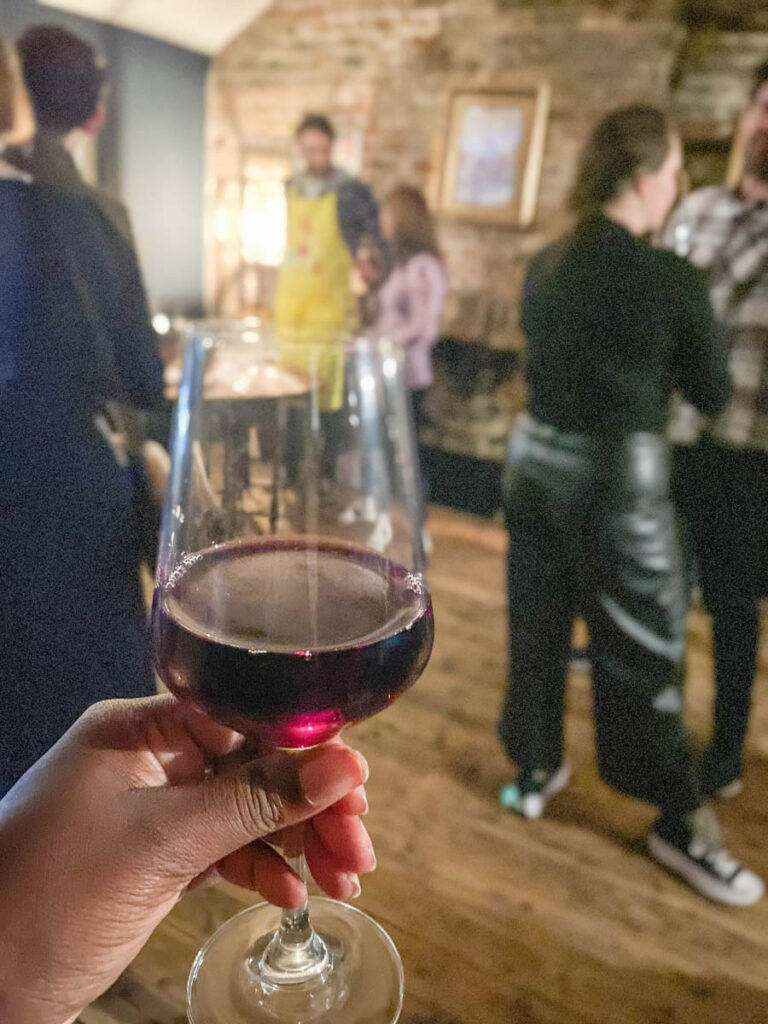 If a casual chat over the bar isn't enough to broaden your wine knowledge, nab a spot at one of the frequent events they hold in collaboration with other industry specialists.
The setting doesn't hurt either – think bare-brick walls that are offset by cosy armchairs and vintage tables and chairs – there's even a sun-trap terrace for the warmer months.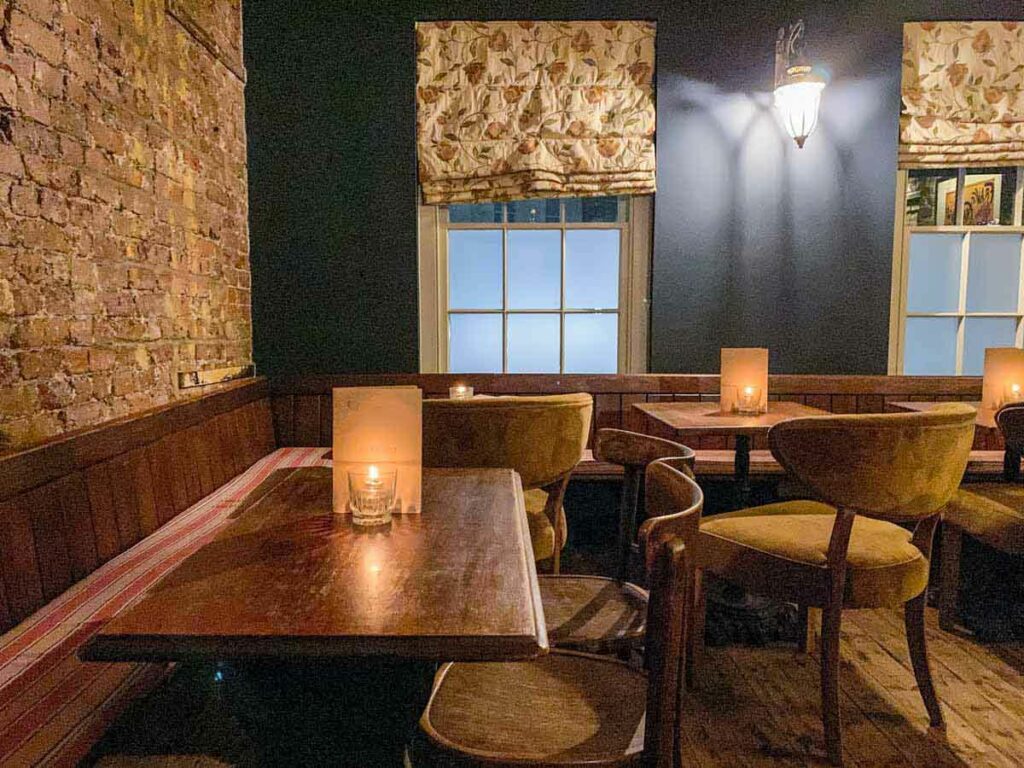 Go to taste one of the most dynamic (and reasonably priced) wine lists in the city. Stay for the laid-back atmosphere. Return because it's become your new favourite hangout.
Tap & Bottle: Practical Tips and Map
Address: 64 Union St, London SE1 1SG
Looking for More London Guides?