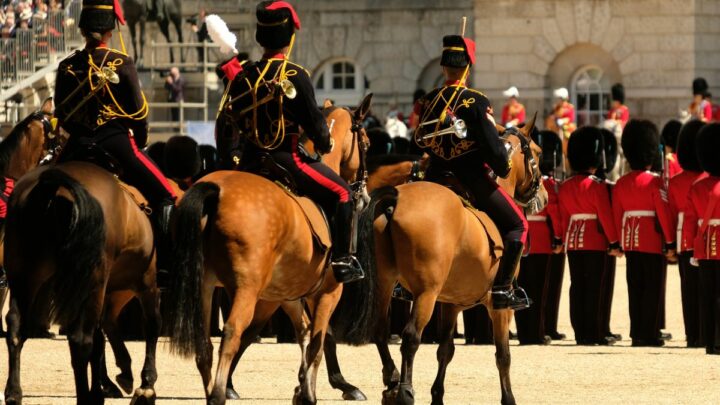 Marking 70 years on the throne, The Queen's Platinum Jubilee looks set to be one of the highlights of 2022. Don't miss this guide to the very best events in London you do not want to miss.
Aside from the long weekend off work, it's no wonder that the Platinum Jubilee is such a big deal in the capital – our Queen is the first-ever British Monarch to reach this milestone.
The Royal Bank Holiday is taking place between the 2nd and 5th June, and there's going to be a whole host of exciting events dotted around the capital to celebrate.
Ready to explore the very best?
The Best Platinum Jubilee Events in London
Trooping the Colour Parade
2nd June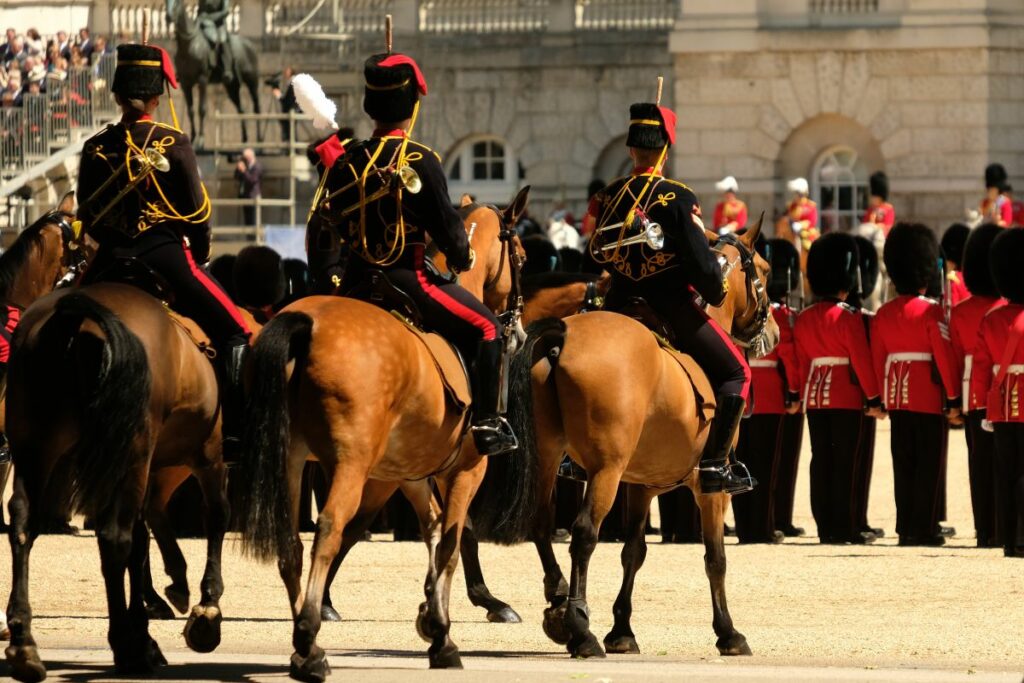 One of the best ways to celebrate the Platinum Jubilee in London is to attend the Trooping the Colour Parade. Now, fair warning – expect it to be very, very busy.
Head to Buckingham Palace to spot more than 1,400 parading soldiers, 200 horses, and 400 musicians, who will come together to honour the Queen's official birthday in a colourful celebration.
The parade starts at Buckingham Palace, before continuing down The Mall to Horse Guard's Parade, where the soldiers will be joined by members of the Royal Family on horseback and in carriages.
Though stick around at Buckingham Palace and you might just spot the Royal Family on the balcony.
Platinum Jubilee Pageant
5th June
Because nothing quite celebrates 70 years on the throne than with a pageant detailing Her Maj's Royal reign.
Although exact details are being kept under wraps, it's believed that the pageant will be split into four parts – expect a flotilla of boats down the Thames, colourful costumes, music, and a glorious finale to top things off.
The parade will run cross central London, with the finale expected to take place at Buckingham Palace.
Party at the Palace
4th June
If you're looking to get in on the action, Buckingham Palace is the place to be across the Jubilee weekend in London.
The Party at the Palace event looks set to be one of the most exciting – after all, this is the spot that saw Brian May perform an epic guitar solo on the roof a few years ago. Expect musical acts, booze, and celebrations galore.
The event is free but you'll need to book your tickets here.
Tower of London's Superbloom Spectacular
1st June – 18th September
The Tower of London's Superbloom event will open from next month, transforming the famous tower into a floral-bedecked fortress.
During the immersive experience, visitors will be invited to enter the medieval moat – which will be covered in blooms – to explore, in honour of the Queen's Jubilee.
Read More: Tower of London's Superbloom Spectacular
Ganymede's Belgravia Street Party
5th June
Taking place on the aptly-named Elizabeth Street, right around the corner from Buckingham Palace, British bar and dining room Ganymede are hosting a free Royal knees-up.
Head to the star-studded street between 11am and 6pm, where it will be filled with famous lords and ladies, alongside quintessential British food and activities – there's even a Punch & Judy show!
Of course, no street party is complete without bunting. This party will be bedecked courtesy of interior designer Joanna Wood, whilst Summerill & Bishop are taking care of the fabulous table decorations.
Leadenhall Market's Corgi Cam
1st June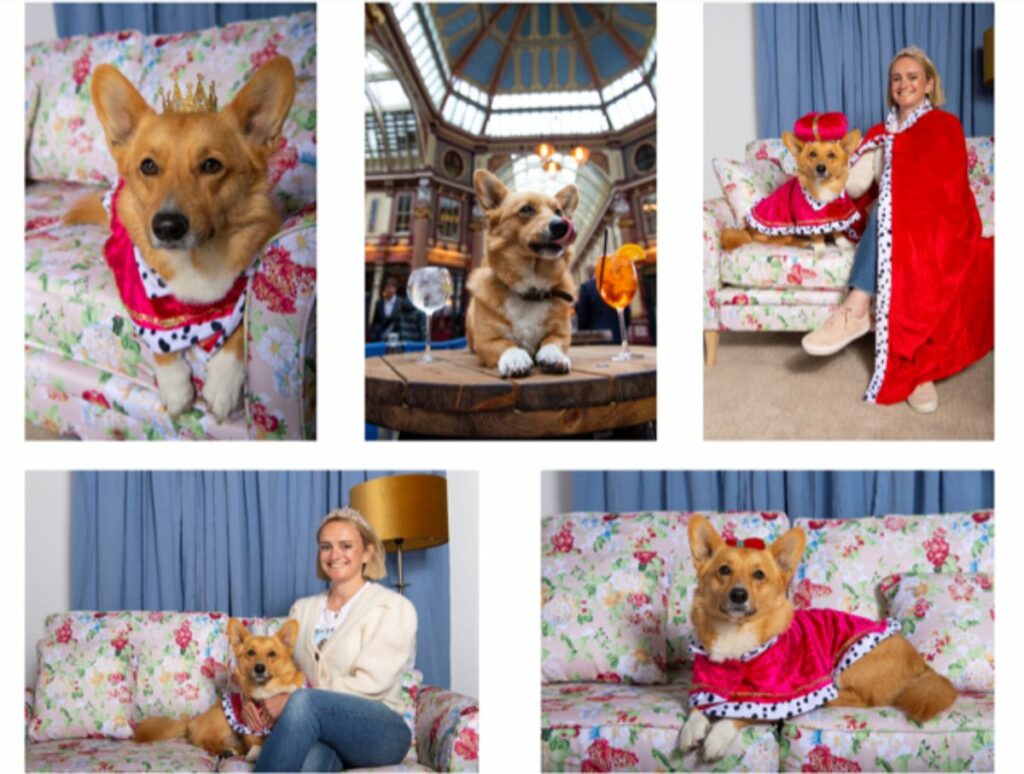 Whilst we're very excited about the street party, we could just burst at the thought of cuddling with an adorable Corgi. Leadenhall Market will be hosting a Corgi photo studio, along with a Royal walk to celebrate the Queen (and one's best friend).
Prepare to don regal costumes – we're talking tiaras and capes – as you get up close and personal with this regal pooch. As if that wasn't cute enough, his name is Duke. SQUEAL.
Alongside the dream photo opportunity, you'll get to hear about Leadenhall's early links with the monarchy and the area's Royal secrets – though, you'll need to book tickets for this walking tour.
Jubilation Festival at Brockwell Park
2nd June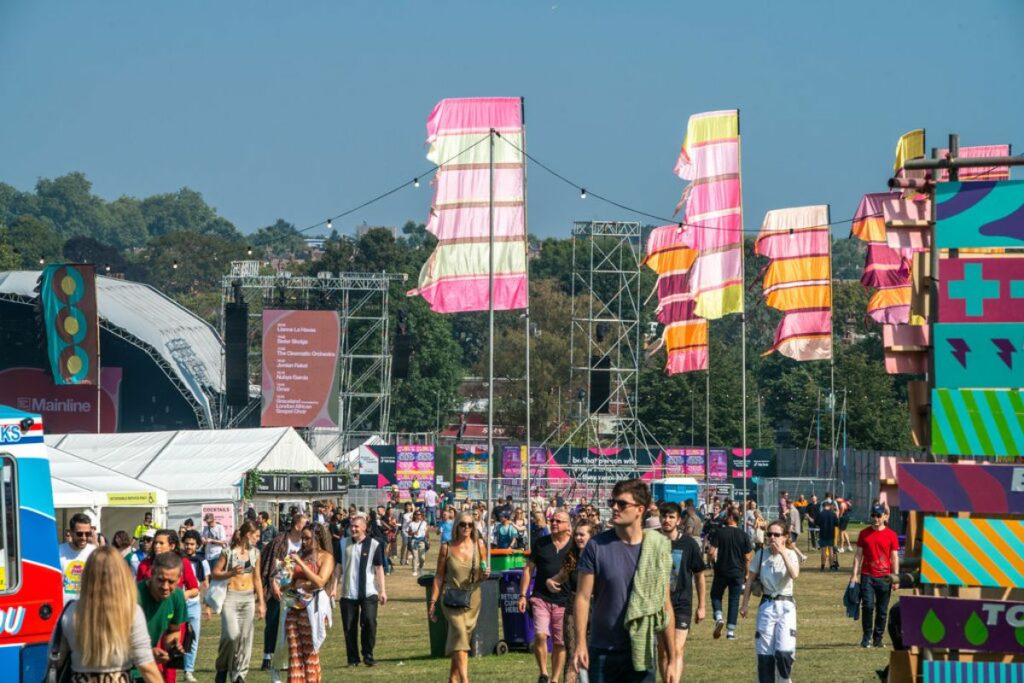 Brockwell Park is playing host to a number of London's best festivals this year, but Jubilation is the one we are most excited about. Trust us when we say that you do not want to miss this incredible festival line up.
The likes of Madness, Supergrass, and the London African Gospel Choir's Bob Marley Soundbook will be taking to the stage for Jubilation Festival – and it's all in honour of Queenie herself.
In fact, it looks set to be a fun day out for the whole family, with the likes of a 'Mini mad' kids and family area, an array of tasty street eats, and plenty of bars to celebrate the day in style (with a glass of champers, of course).
Tickets cost £42.50 for adults and £21.25 for kids – book here before they sell out!
A Queer Jubilee Celebration
British photographer Luke Nugent has released a fabulous new digital portrait series in honour of the Queen's Platinum Jubilee: This Other Eden. And the subjects are more than 25 LGBTQ+ creatives and allies in music, fashion, and the arts.
Some of the biggest names to be involved in this project include model and activist Munroe Bergdorf, influencer and performer The Plastic Boy, and upcoming DJ Woody Cook – all of whom have all taken part in shaping queer culture in the UK.
The project has been created by Temporal Shift creative studio, with the help of Palm NFT and Nifty's – 50% of the proceeds will be donated to The Outside Project, the UK's first permanent shelter for homeless people in the LGBTQ+ community.
Imperial War Museum's Photography Exhibit
From 27th May
The Imperial War Museum will be unleashing its new exhibition, Crown and Conflict: Portraits of a Queen in Wartime, at the end of this month in order to commemorate the Platinum Jubilee.
Images will show the Queen facing some of the most challenging moments in history, from war to COVID. There's also going to be a historical trail running throughout five gallery spaces at the museum, highlighting the Royal Family's relationship with the Armed Forces.
A Jubilee Joust
1st – 5th June
For a dose of family-friendly Jubilee fun, head to Hampton Court Palace to watch a real-life jousting battle take place. Choose your favourite knight and cheer them on as they battle it out for the coveted Jubilee Cup.
Indulge in Platinum Jubilee Afternoon Tea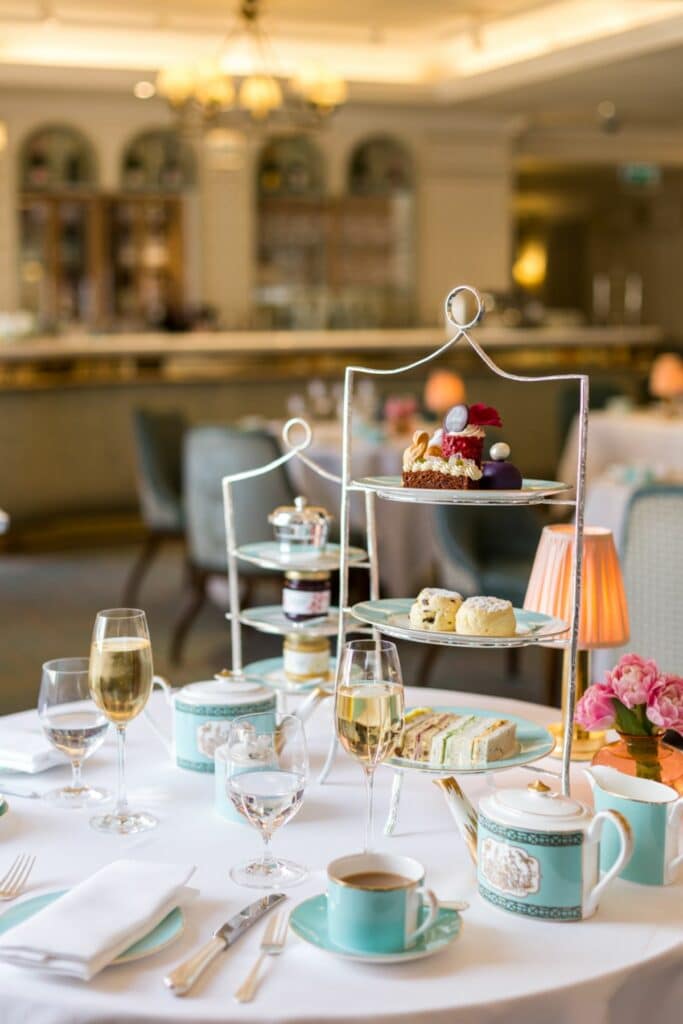 Celebrate Queenie in the most British way possible, with a right royal afternoon tea.
Plenty of our favourite spots in London are upping their game to celebrate this occasion – Hotel Cafe Royal and Apothecary in Shoreditch, to name a couple – but highlights include a fabulous offering from Fortnum & Mason, as well as a regal high tea from the Four Seasons Hotel on Park Lane.
V&A Emblem Design Exhibition
1st June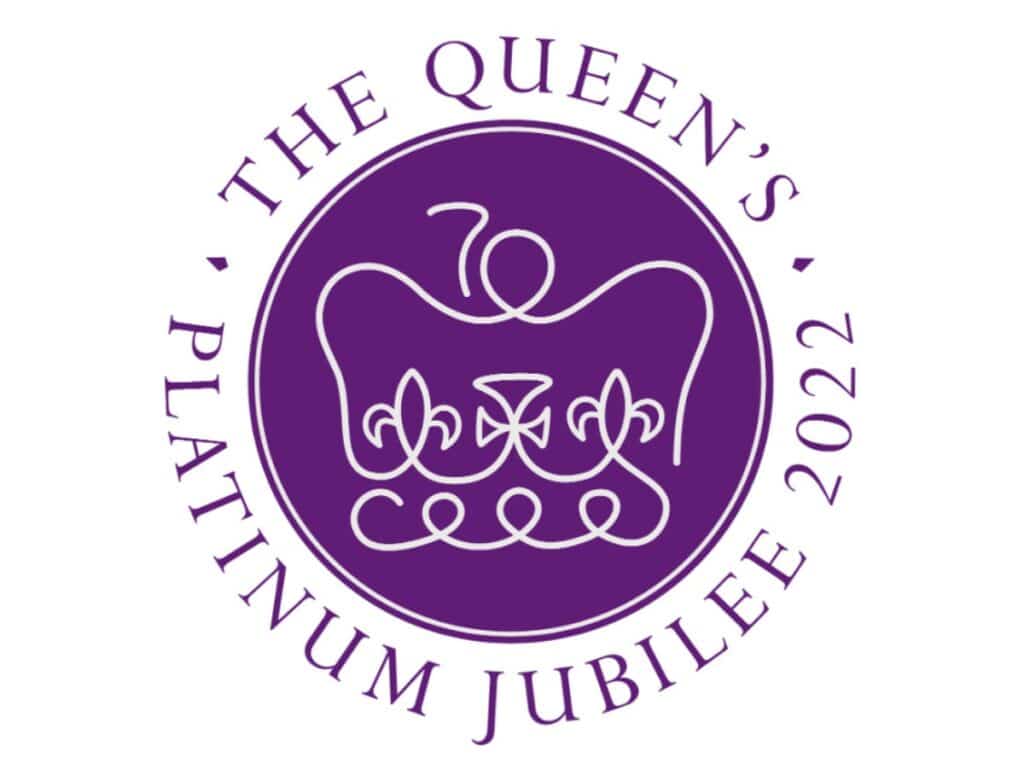 While the official emblem for the Platinum Jubilee 2022 is fabulous, there were plenty of other designs that didn't make the cut. Luckily, they'll be on display at the V&A throughout June in an exhibition to celebrate the Queen.
The Queen's Platinum Jubilee: Practical Information and Map
When?
The Platinum Jubilee Bank Holiday will take place between 2nd and 5th June.
Pssst.. Looking for an event near you? Check out this handy site to help you find your nearest Platinum Jubilee Party.
Platinum Jubilee: Discover More About Royal London