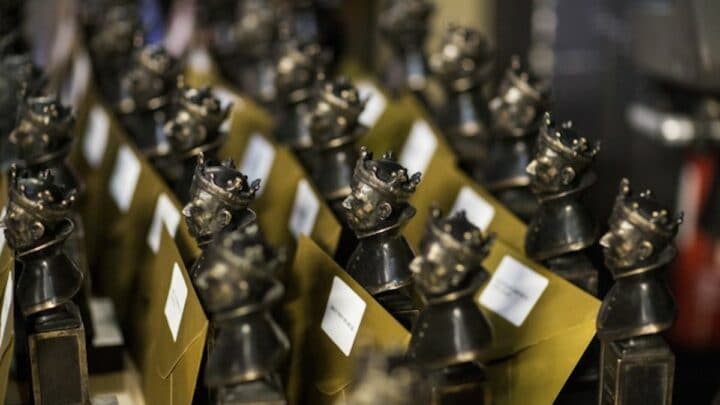 Last week, the highly-anticipated Olivier Awards returned to the Royal Albert Hall after a three-year COVID-induced hiatus… and the theatre industry could not have been more overjoyed.
What exactly are these awards, we hear you ask? The Laurence Olivier Awards are a glitzy annual affair presented by the Society of London Theatre in order to recognise the very best of professional theatre in London.
And luckily for us, London's brimming with talent – from the dramatic Life of Pi to the pop-culture phenomenon that is Back to the Future, there are some big names on the list.
Ready to discover the winners for 2022?
The Top Winners
Hiran Abeysekera (Life of Pi) – Best Actor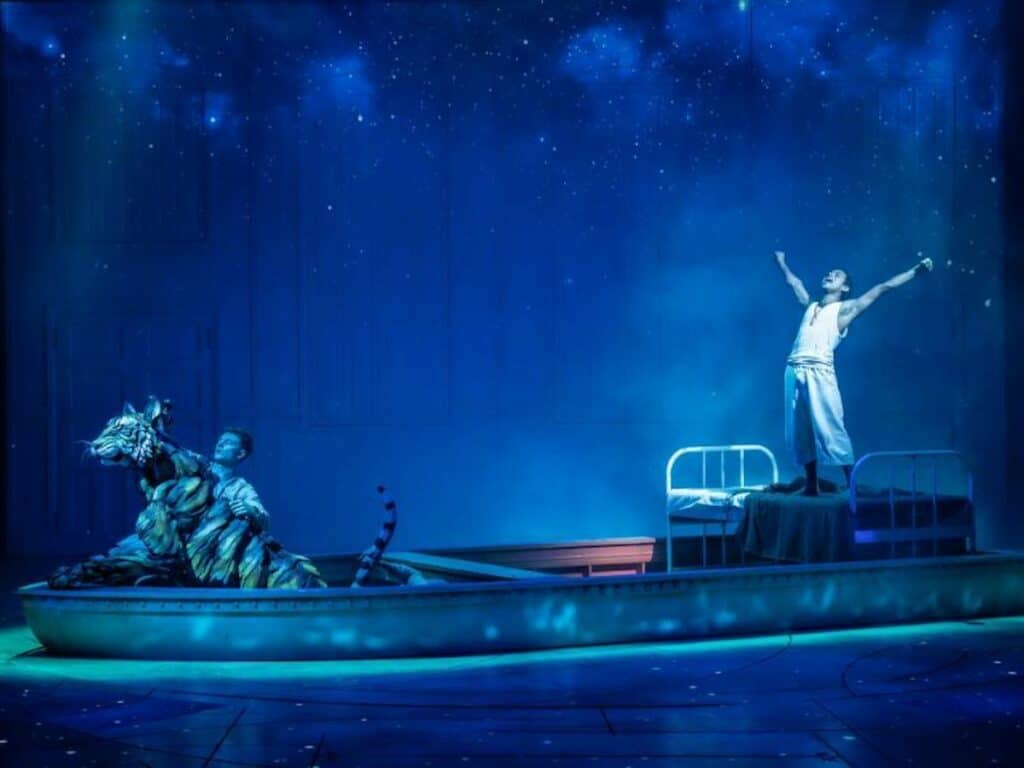 No surprises here – Sri Lankan actor Hiran Abeysekera snagged one of the top awards for his breathtaking performance in Life of Pi, an emotional tale about survival and friendship.
Following a cargo ship sinking in the middle of the ocean, sixteen-year-old Pi is left fighting for his life on a small boat containing a hyena, a zebra, an orangutan, and, horrifyingly, a Royal Bengal Tiger. It's a must-see.
Book Tickets to See Life of Pie Here
Sheila Atim (Constellations) – Best Actress
Sheila Atim took home the Best Actress award for her wonderful performance in Nick Payne's revived Constellations.
Constellations' revolving cast and storylines reflected the infinite possibilities of a relationship, with beekeeper Roland and physicist Marianne meeting at a party and embarking on a relationship that often questions string theory, fate, and the multiverse theory.
Pride and Prejudice* (*Sort Of) – Best Entertainment or Comedy Play
If you think you know Jane Austen's iconic love story, think again. Pride and Prejudice (sort of) shakes things up completely.
This unapologetic (and all-female) retelling of the literary classic is hilarious – and promises that men, money, and microphones will all be fought over.
Life of Pi – Best New Play
Life of Pi was one of the evening's biggest winners, with Lolita Chakrabarti's production of Yann Martel's book picking up 5 awards.
Why did this play open to rave reviews? We think that it's because of the intricate puppetry used within the performance. The life-size tiger puppet was designed by Nick Barnes and Finn Caldwell and helps to completely transport you to the middle of the ocean.
Book Tickets to See Life of Pie Here
Back to the Future – Best New Musical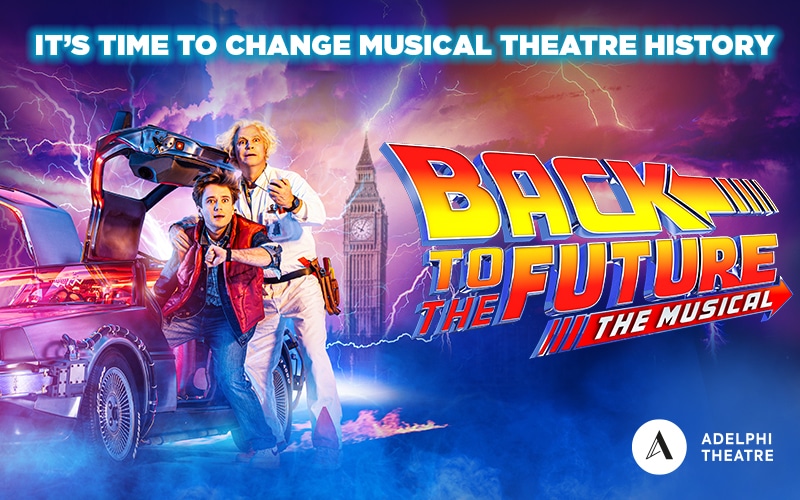 We were ridiculously excited when a Back to the Future musical was announced – and we were even more excited when it lived up to our (admittedly very high) expectations.
The classic 1985 blockbuster has been perfectly transported onto the stage by the movie's co-writers, Bob Gale and Robert Zemeckis.
If you haven't seen the movie, go and watch it ASAP. But here's a quick reminder of the plot: Teenager Marty McFly is accidentally transported back to 1955 in a time-travelling DeLorean car. Damage done, Marty must fix the past to save his future.
Book Your Back to the Future Tickets Here
Rebecca Frecknall (Cabaret) – Best Director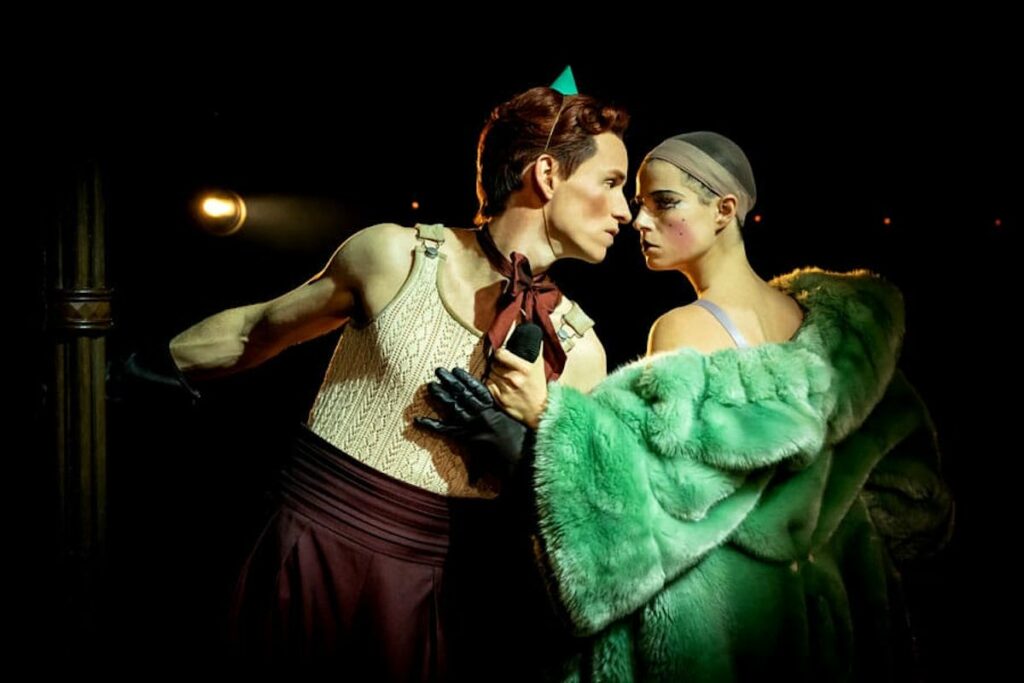 Director Rebecca Frecknall picked up an Olivier Award for her phenomenal production of the Cabaret.
The cult-classic musical is set in 1930s Berlin, as the Nazis were at the peak of their power – meanwhile, the underground jazz scene is absolutely thriving.
The musical explores life at the seedy Kit Kat Klub, following the relationship between American writer Clifford Bradshaw and cabaret performer Sally Bowles.
The Olivier Awards: Full List of Winners
Best Revival: Constellations
Best Entertainment or Comedy Play: Pride of Prejudice* (*Sort of)
Best Musical Revival: Cabaret
Best Costume Design: Catherine Zuber for Moulin Rouge! The Musical
Best Sound Design: Nick Lidster for Cabaret
Best Original Score or New Orchestrations: Get Up Stand Up! The Bob Marley Musical
Best Theatre Choreographer: Kathleen Marshall for Anything Goes
Best Actor in a Supporting Role: Fred Davis, Daisy Franks, Romina Hytten, Tom Larkin, Habib Nasib Nader, Tom Stacy and Scarlet Wilderink – the seven actors who play the Tiger for Life Of Pi
Best Actress in a Supporting Role: Liz Carr for The Normal Heart
Best Set Design: Tim Hatley for design, and Nick Barnes + Finn Caldwell for the puppets in Life Of Pi
Best Lighting Design: Tim Lutkin and Andrzej Goulding for Life Of Pi
Best Actress in a Supporting Role in a Musical: Liza Sadovy for Cabaret
Best Actor in a Supporting Role in a Musical: Elliot Levey for Cabaret
Outstanding Achievement in Opera: Peter Whelan and the Irish Baroque Orchestra for Bajazet
Best New Opera Production: Jenůfa by Royal Opera
Best Actor in a Musical: Eddie Redmayne for Cabaret
Best Actress in a Musical: Jessie Buckley for Cabaret
Outstanding Achievement in Dance: Arielle Smith for her choreography of Jolly Folly in Reunion
Best New Dance Production: Revisor by Crystal Pite and Jonathon Young / Kidd Pivot
Best Actress: Sheila Atim for Constellations
Best Actor: Hiran Abeysekera for Life Of Pi
Best Director: Rebecca Frecknall for Cabaret
Outstanding Achievement in Affiliate Theatre: Old Bridge
Best Family Show: Wolf Witch Giant Fairy
Best New Play: Life of Pi
Best New Musical: Back to the Future
Check Out London's Theatre Scene