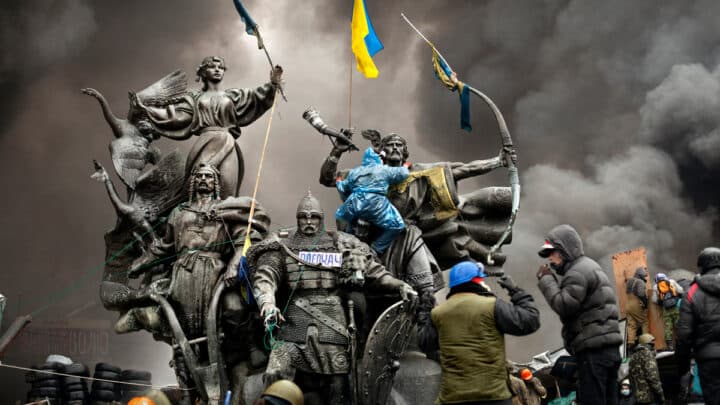 An exhibition of Ukraine war photography is coming to London – and it looks set to be an unmissable collection of poignant work.
As Russia's horrific war in Ukraine nears its first full year, the Imperial War Museum has announced plans to open an exhibition of photography from the conflict. Ukraine: Photographs from the Frontline will be an exhibition of photographs from photojournalist Anastasia Taylor-Lind.
Her work has been featured in major London exhibition spaces before, the Saatchi Gallery, The Frontline Club, and The National Portrait Gallery to name just a few. But what makes her work on Ukraine stand out is that she's been photographing in Ukraine since the Maidan protests of 2014.
The exhibition will run from the 3rd February to 8th May 2023. Here's what you can expect.
About the Exhibition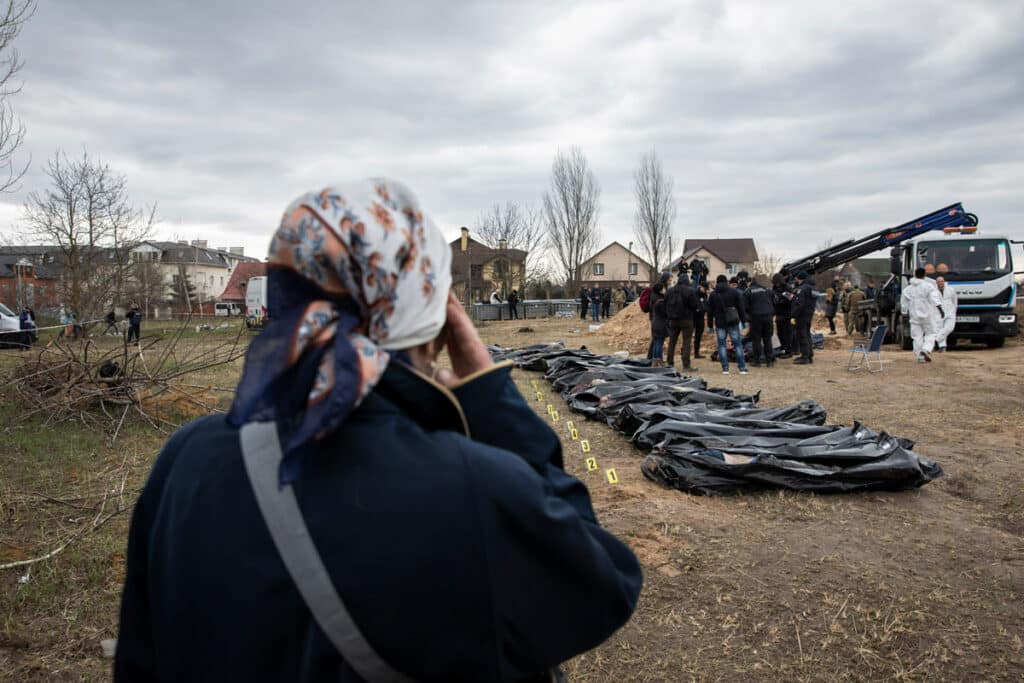 The exhibition will feature work from three periods of Ukraine's struggle for freedom from Russian political pressure and war.
The first is of the protests that took over the Maidan Square in 2014 objecting to the Ukrainian government's decision to choose closer ties with Russia over the EU. The protests led to snap elections and the removal of Russian-backed president Viktor Yanukovych.
The second part of the exhibition will focus on the period between the Maidan protests and the invasion of Ukraine in 2022. Taylor-Lind focusses here on the impact the annexation of Crimea and the 'forgotten war' of the inter-years had on civilians in the country, bringing a compassionate eye to the people who are most vulnerable in times of conflict.
The final section of the exhibition will focus on the war after Russia's 2022 invasion. The photographs are accompanied by commentary from Taylor-Lind's friend and long-term collaborator, Ukrainian journalist Alisa Sopova.
In case this exhibition wasn't going to be rousing enough, Sopova's input is also mixed with quotes from the people that Anastasia Taylor-Lind photographed over the years to add a bit of human context to the pictures.
Ukraine Exhibition: Practical Information
Where: The Imperial War Museum, Lambeth Rd, London SE1 6HZ
When: 3rd February to 8th May 2023.
Price: Free
Ukraine Exhibition: Map