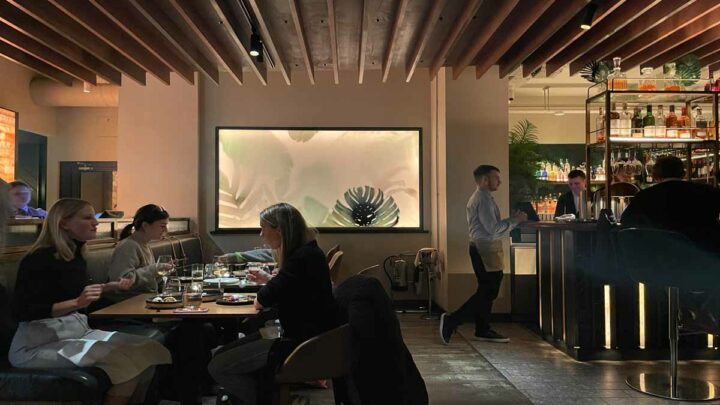 Discover why you need to snag yourself a reservation at Farzi Cafe – read our full review now.
Within a hundred metres of Farzi Cafe you've got enough good restaurants to pose a hell of a dining conundrum. In fact, Fallow can literally be seen from its doorway. But none of this stops Farzi Cafe holding its own in one of the swankiest areas of London
Conveniently located next to the Theatre Royal, they're turning out food that outdoes the whole dinner-before-the-show, using tricks that are more at home in a Blumenthal kitchen than the traditional Indian one.
Here's what we had to say.
Farzi Cafe – The Full Review
The Food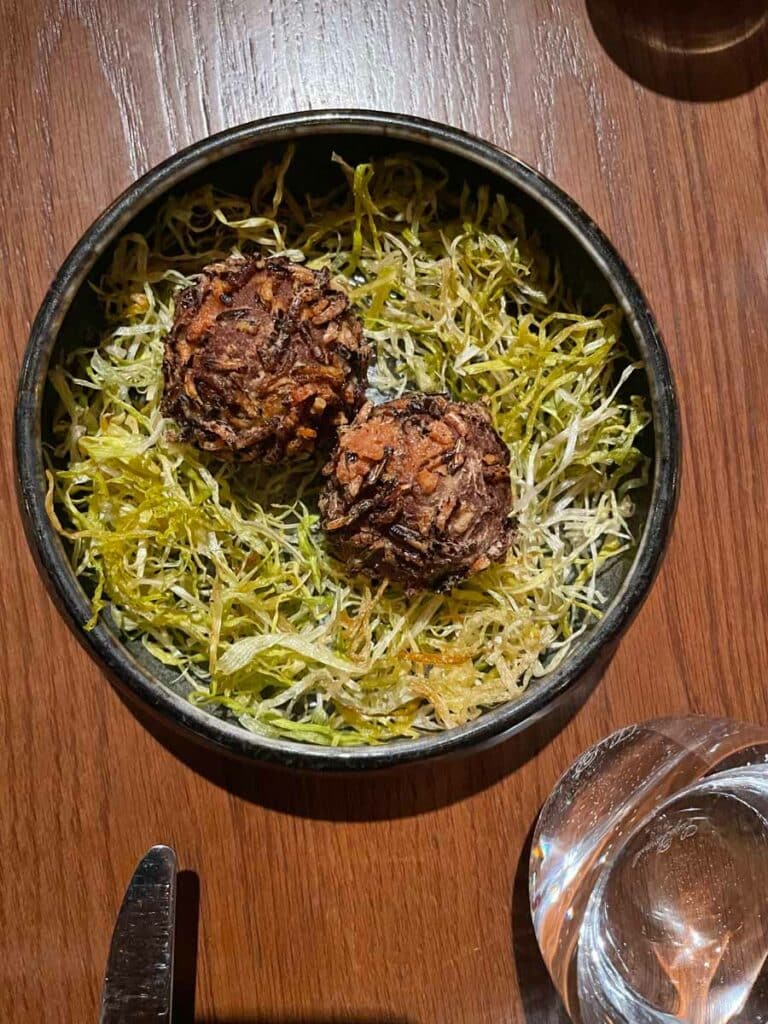 Food at Farzi cafe is, and we hate to use a buzzword, but 'elevated' Indian. To be honest, an adjective like, 'flashy' might be more appropriate. Words like emulsion appear on the menu. As do things like "lemon air" and "cured egg lava" – it's all very fancy.
Nowhere is that truer than with the Charcoal Fish Chaap, a portion of fish-cake-esque bites that are served under a dome of whirling smoke on a bed of funky fermented-charcoal butter.
Let it be known in advance that the London x London heart lies quite firmly with the philosophy of cooking that champions simplicity – and, in spite of that, we were absolutely sold on dishes like the one above.
The same was true of the Goat Farzi Rocher, a clear pun on the classic chocolate, where curried goat replaces chocolate, puffed white rice substitutes hazelnut and the aforementioned cured egg lava replaces that runny middle.
They were delicious. Fragrant, meaty and rich, setting us right up for our mains. CTM (chicken tikka masala) had to be done, it'd be rude not to when the chefs had already set such a high bar.
Safe to say the bar set was well and truly hit, largely because of a rich and tomatoey curry both deep and rich.
The star of the whole show, though, had to be a piece of fish from their grill menu. The Achari Black Cod is given a 48 hour marinade until the meat offers about as much resistance to your fork as you'd get from waving the utensil through the air. A fennel and granny smith salad, and roast pepper chutney are on the side. You almost don't need it. The fish is that tasty.
To top off the feast, go straight for the Fig and Ginger pudding, a fluffy take on a sticky toffee with a beret of ginger foam and a scoop of vanilla ice cream for company.
The Drinks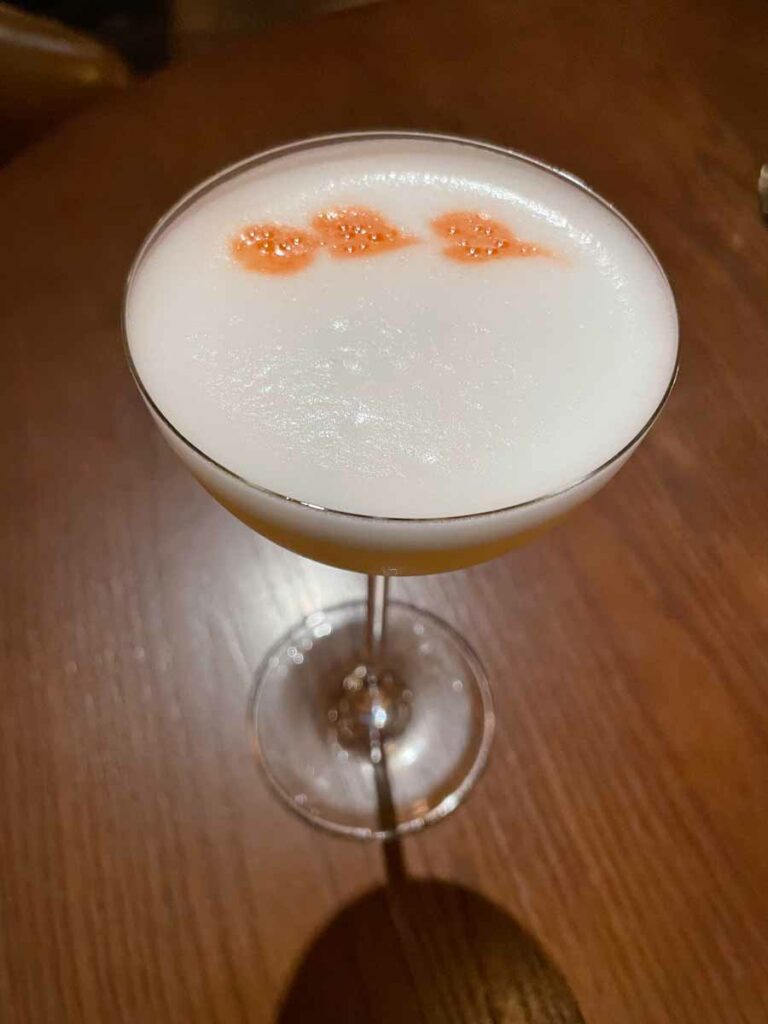 Drinks here are probably good enough to warrant coming to Farzi Cafe for a cocktail even if you don't plan to stay for dinner.
That said – some come with a hefty price tag, like the Smoked Indian Old Fashioned on the special section of the menu. It's near the £20 mark, but there are strong arguments that it's worth spending on.
If you're looking for something a little lighter the regular cocktail menu has plenty to choose from. Twists on classics with fruity notes infused are common.
You'll find the wine list plentiful, and home to a selection of champagnes that seem right at home at Farzi Cafe.
The Look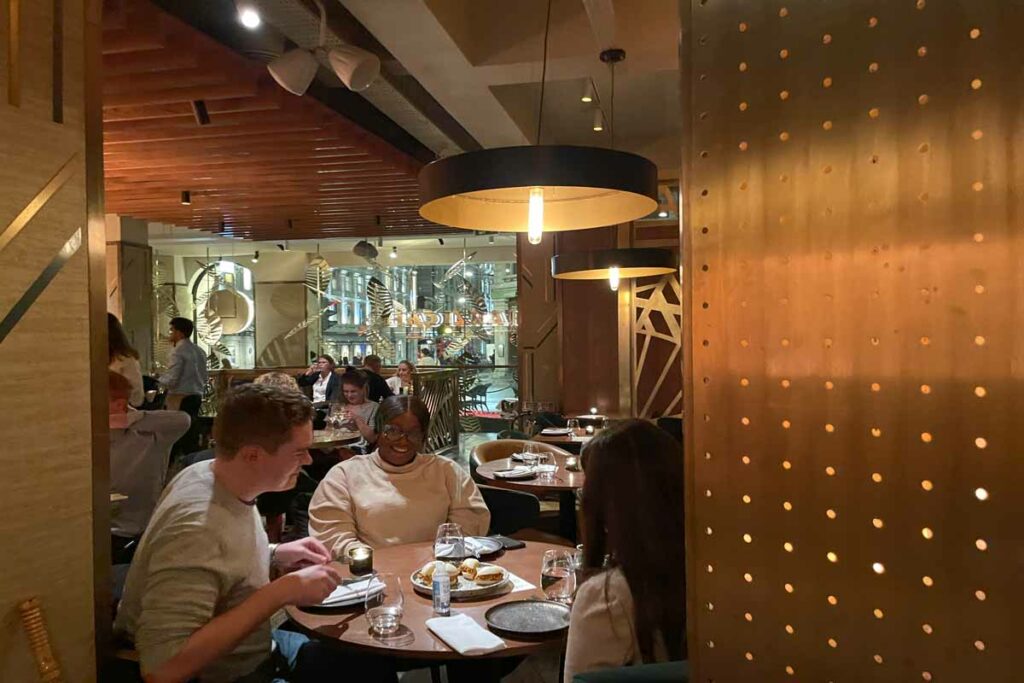 The place is sleek. A wrap-around bar sits centre piece in a room that's made up of several decks and subdivided by private booths and corners in a way that makes a big room feel snug. Dim lighting adds to that feeling.
Final Thoughts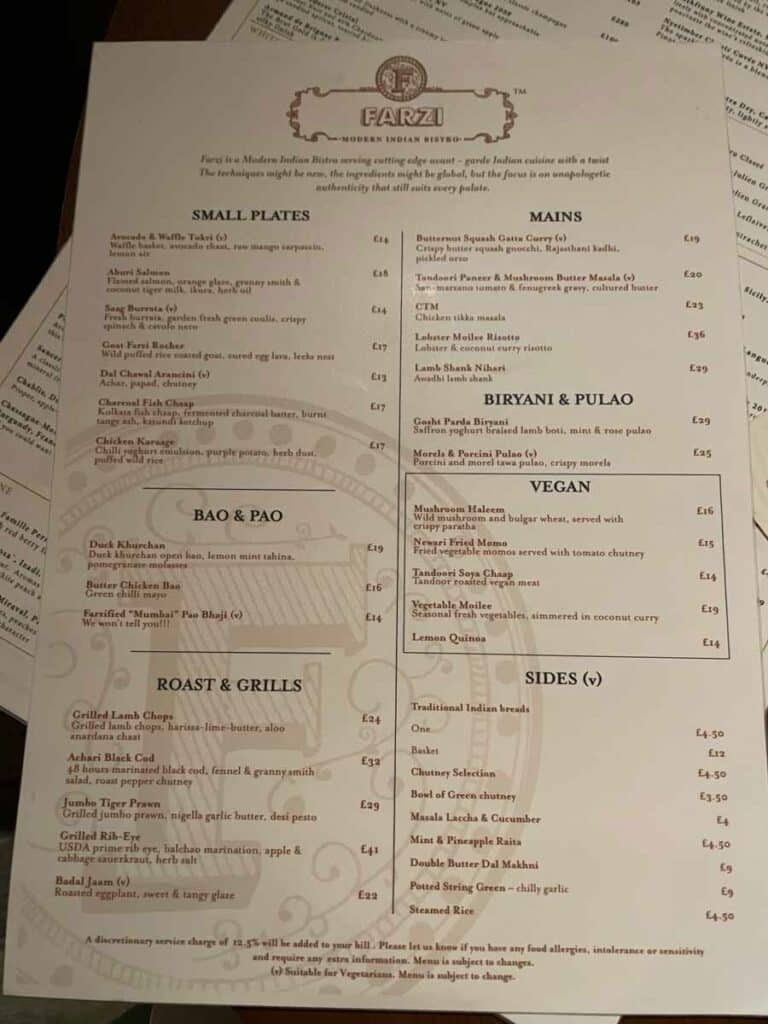 Farzi Cafe is located on a road in which almost every restaurant advertises pre-theatre dinners.
Farzi Cafe, at least when we went, didn't feel the need to. Our suspicions are, that despite being the restaurant exactly closest to the main theatre in the area, Farzi knows it can draw customers to St. James on the quality of its cooking alone.
Farzi Cafe: Practical Information
Address: 8 Haymarket, London SW1Y 4BP
Price: £££
Review 5/5
Farzi Cafe: Map
Dining at: Farzi Cafe - Flashy Indian Food in the Heart of the City
Farzi Cafe
Indian food as it should be done. Flashy yet classy, Farzi Cafe nails its flavours.