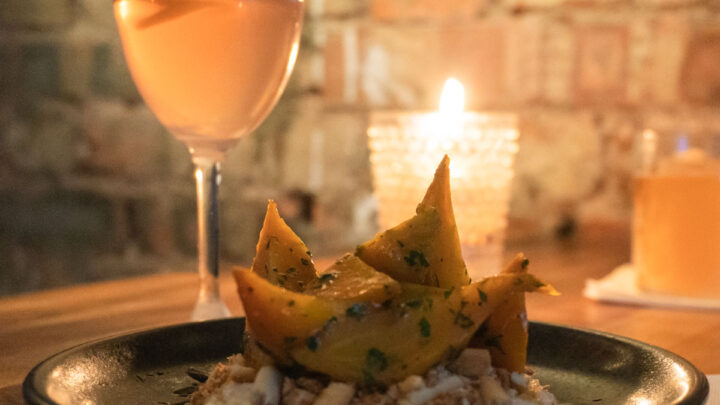 Little Mercies is the kind of cool neighbourhood hangout every Londoner wishes they had within stumbling distance of your house but most of us don't.
Pared back decor, relaxed atmosphere, friendly service – there's a lot to love about this Crouch End bar. Still, it all pales in comparison to the two stars of the show – the cocktails and the food.
Little Mercies: Crouch End's Neighbourhood Cocktail Bar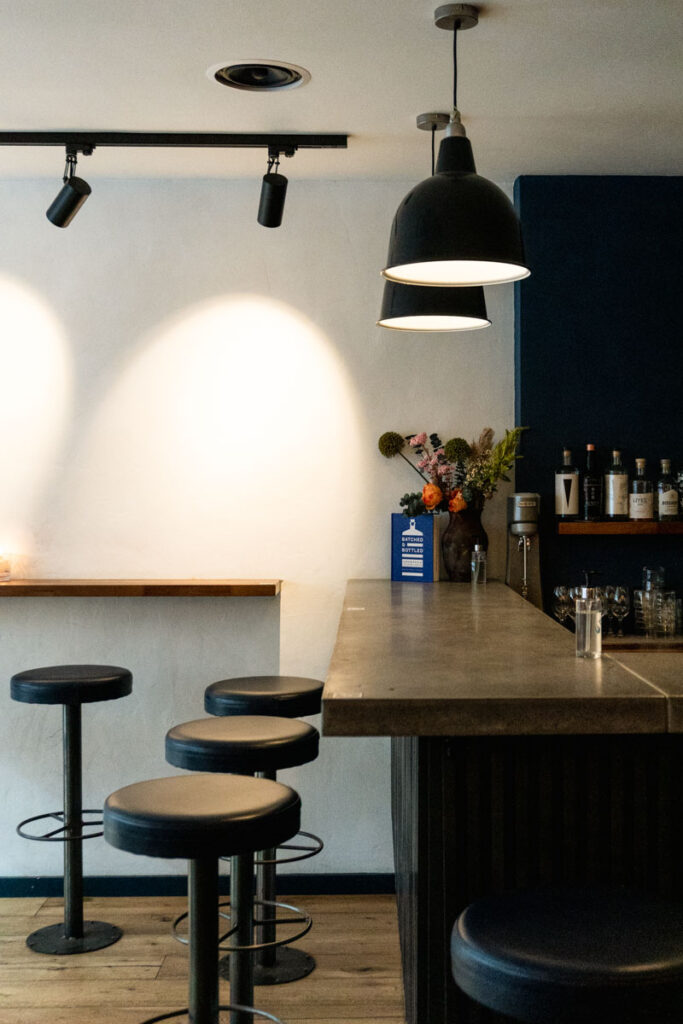 Though it might look effortless, the laid-back chic of Little Mercies is a slickly-run affair. The team cut their teeth on the now sadly closed Bar Three in Spitalfields – their experience borne out through the deft touch that runs through every aspect of Little Mercies.
The Drinks
It would be remiss to go to a cocktail bar and not talk about the drinks.
Luckily, there's a lot to talk about. The list is split into three parts: house cocktails, classics and non-alcoholic – the latter with more than enough variety and interesting tipples to ensure the booze-free aren't left behind.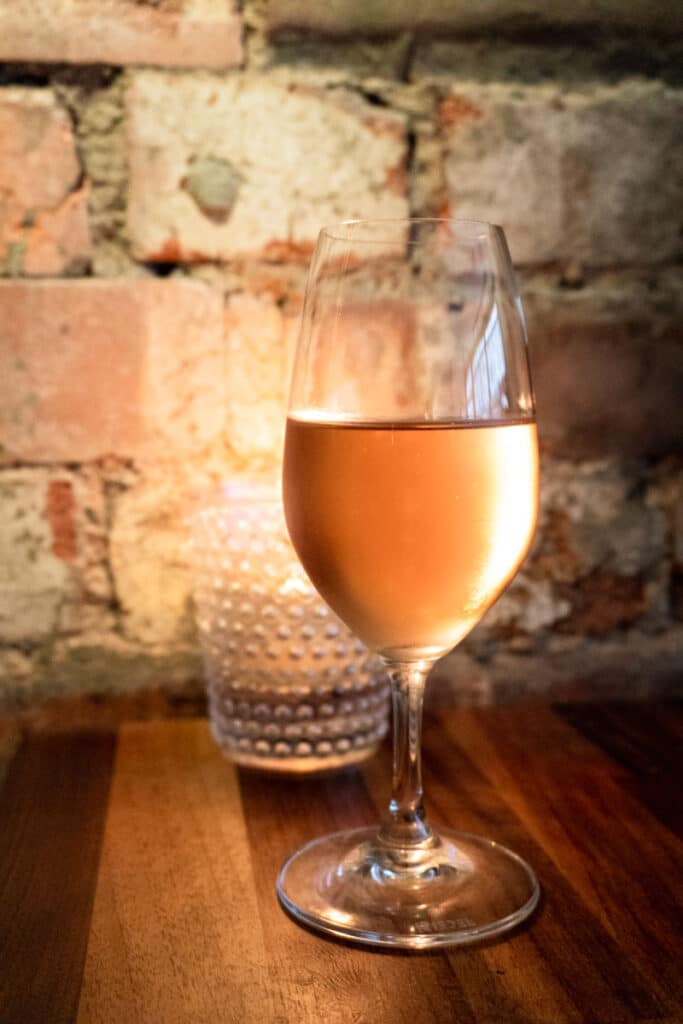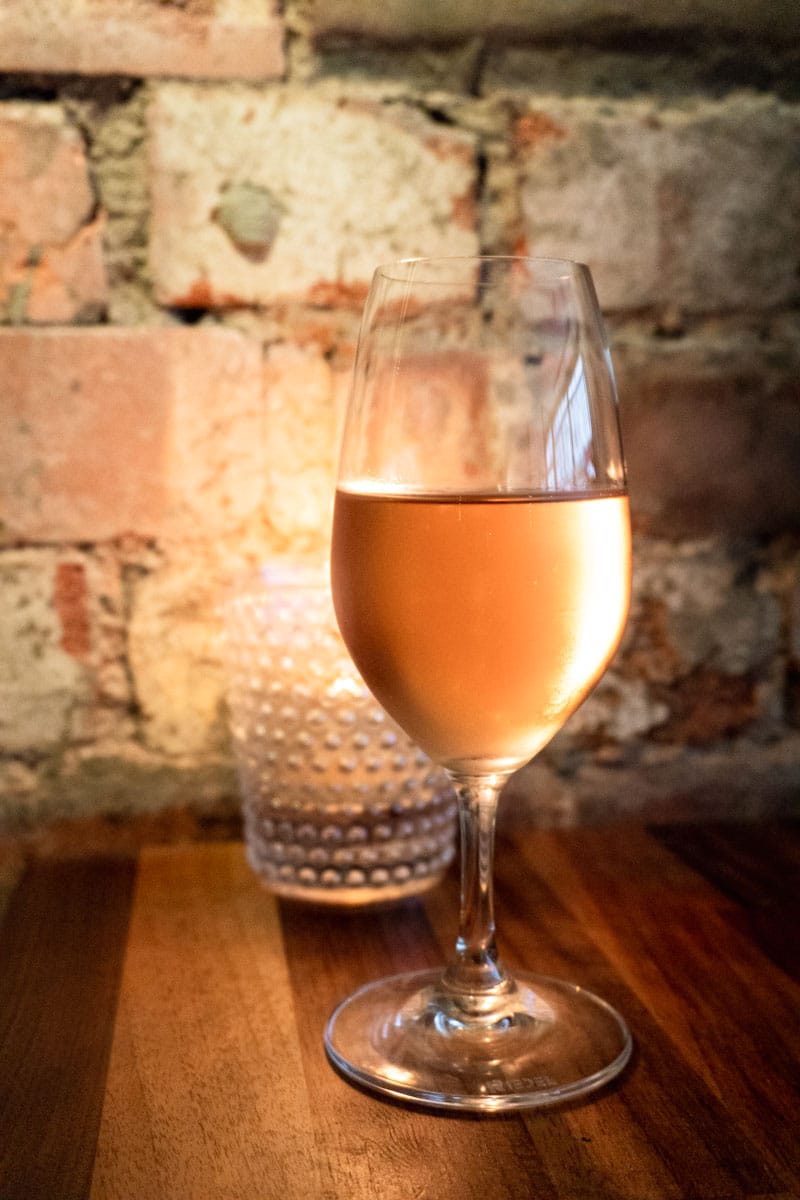 I kicked things off with a Champagne P*rnstar – a more sophisticated affair than the name might suggest – made of passionfruit Victory Vodka, Moët & Chandon Champagne, verjus and passionfruit oleo saccharum. Pre-mixed, it was served in a large glass and earned itself the nickname of the taste of summer. Light, fruity and a bit more dangerous than you'd assume.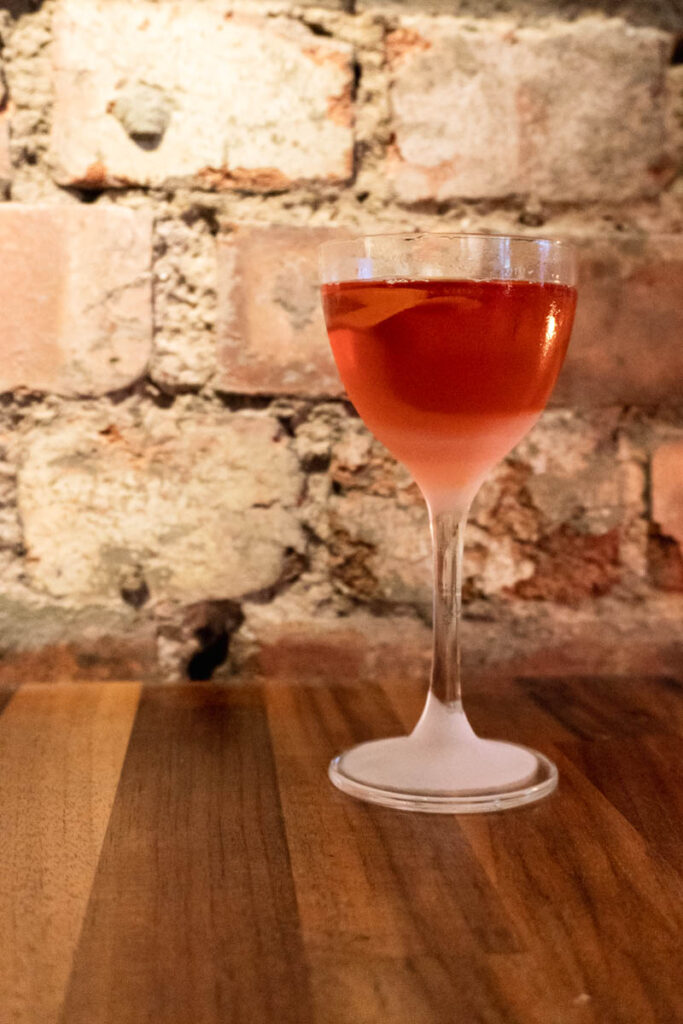 The Moro Margarita (distilled house preserved blood orange, Volcán Blanco tequila and blood orange salt) and Tequila & Watermelon (watermelon, Ocho Blanco Tequila, Cocchi Rosa vermouth and Campari) were both equally impressive.
The margarita was still nicely zingy but with a touch of sweetness from the blood orange, the Tequila and Watermelon so delicious that no one would blame you if you sunk several in a row… except your head the morning after.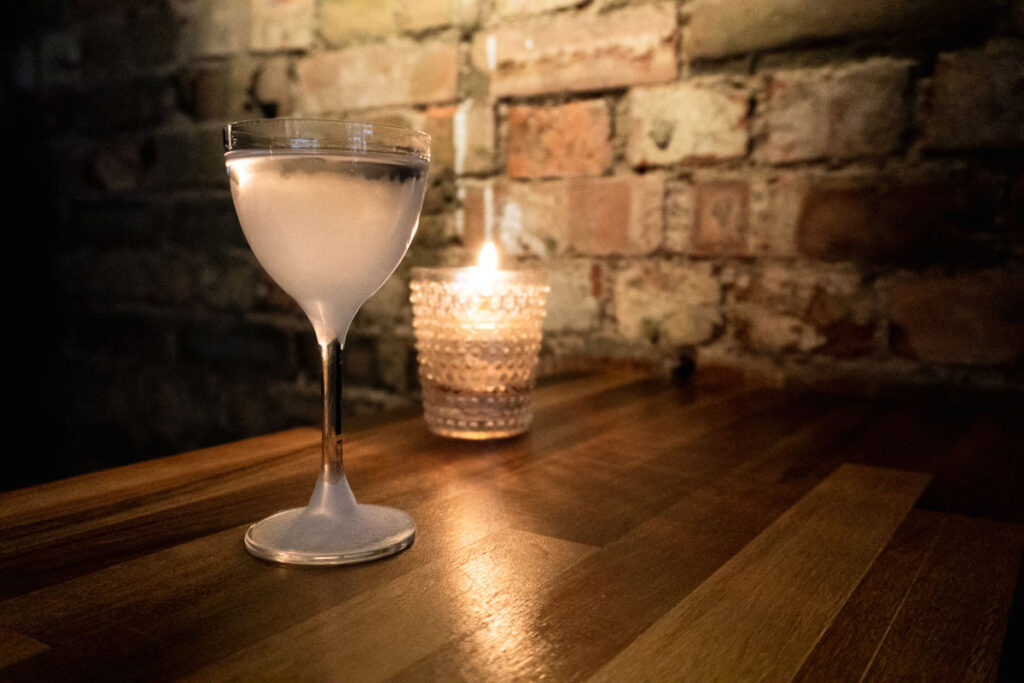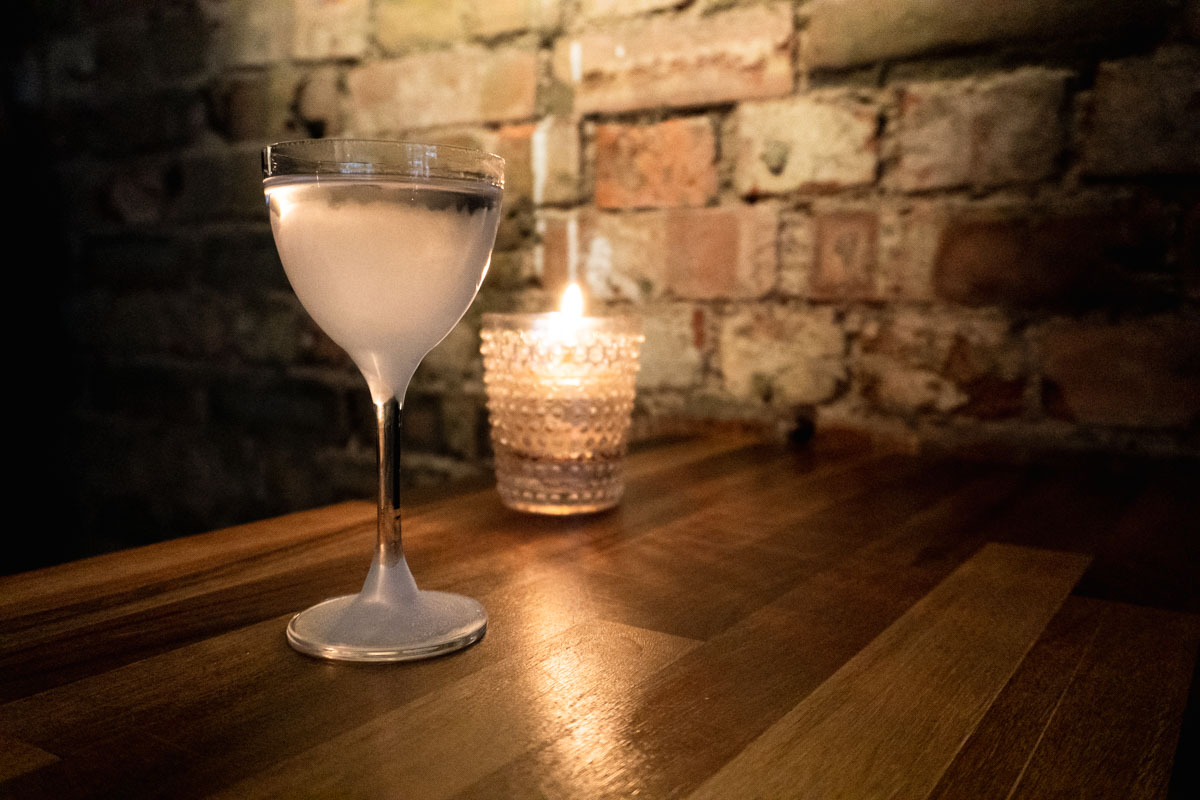 It feels self-evident that a cocktail bar should really nail their house cocktails, but we've all been to enough institutions where that isn't the case. Little Mercies isn't one of them.
The Food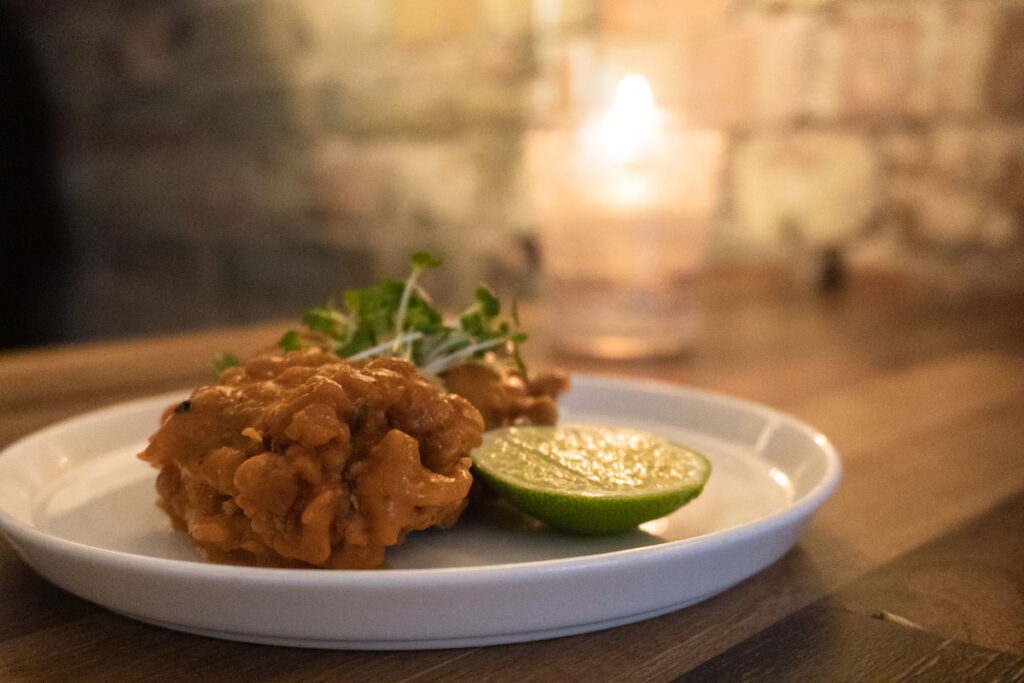 If a cocktail bar serving stellar cocktails isn't much to talk about, then one serving restaurant-quality food is.
A glance at Little Mercies' food menu is enough to tell you that this is something out of the ordinary: the roll call includes fried chicken with szechuan buffalo sauce and cress, Old Winchester sausage with a breton mustard sauce and mushroom croquettes, maple sriracha.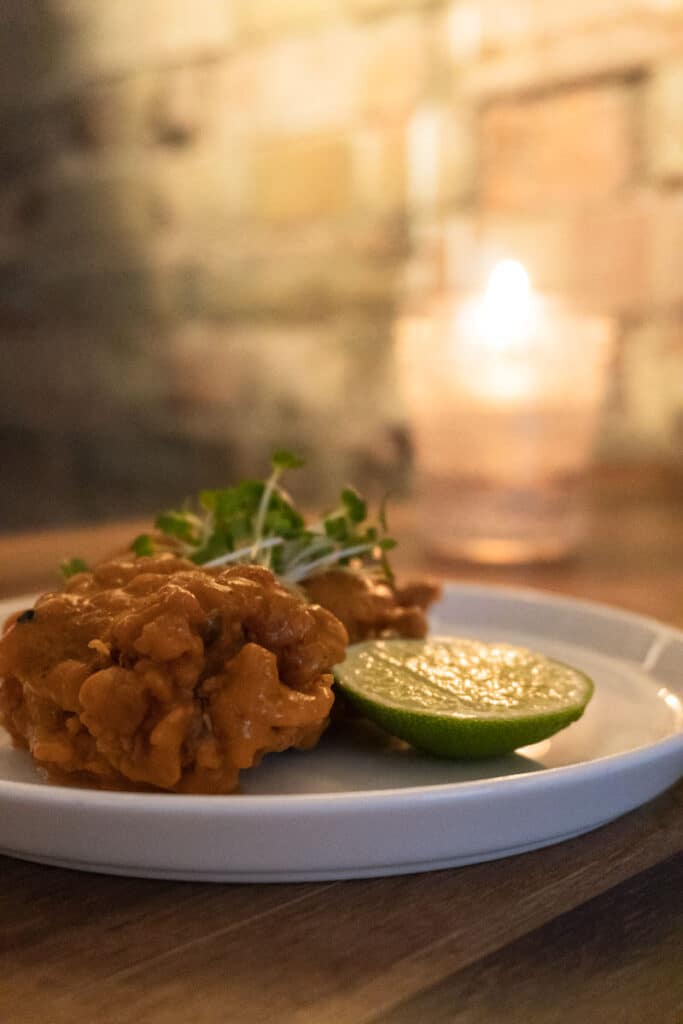 Think small plates that comfortably straddle the area between elevated bar snacks and a full sit-down meal and you're on the right track.
Special mention to the salt baked beetroot with smoked pink fir potatoes – a dish that is so much more than the sum of its parts.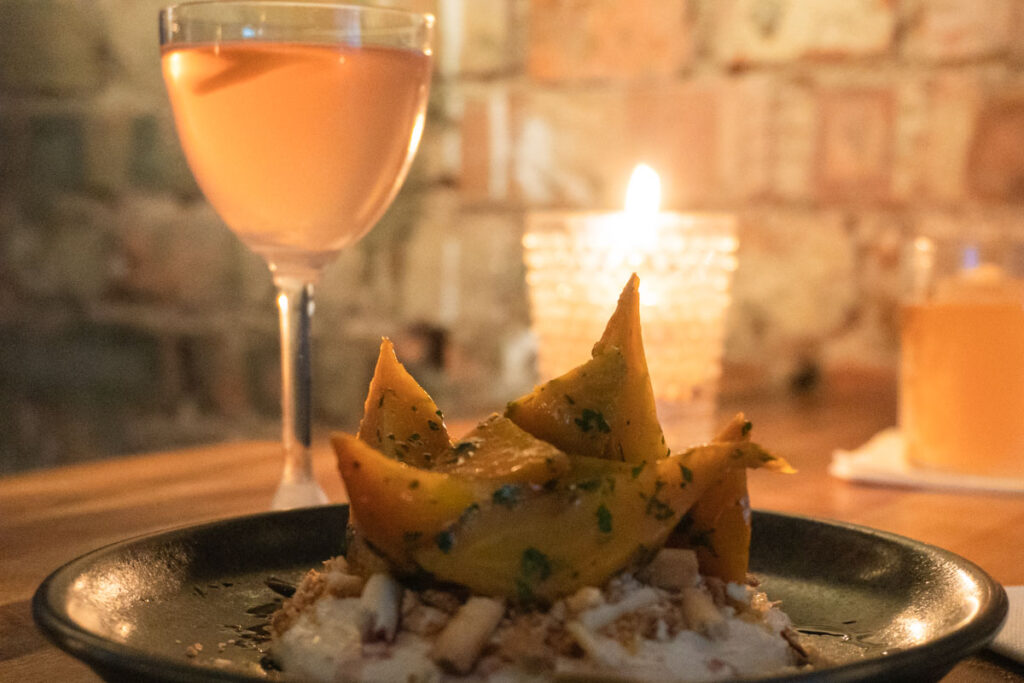 I wasn't exactly sceptical when the waiter recommended it as his favourite dish, but I wasn't expecting the creamy, tangy confection that had both me and my dining companion scraping the plate long after etiquette dictated that we should have stopped.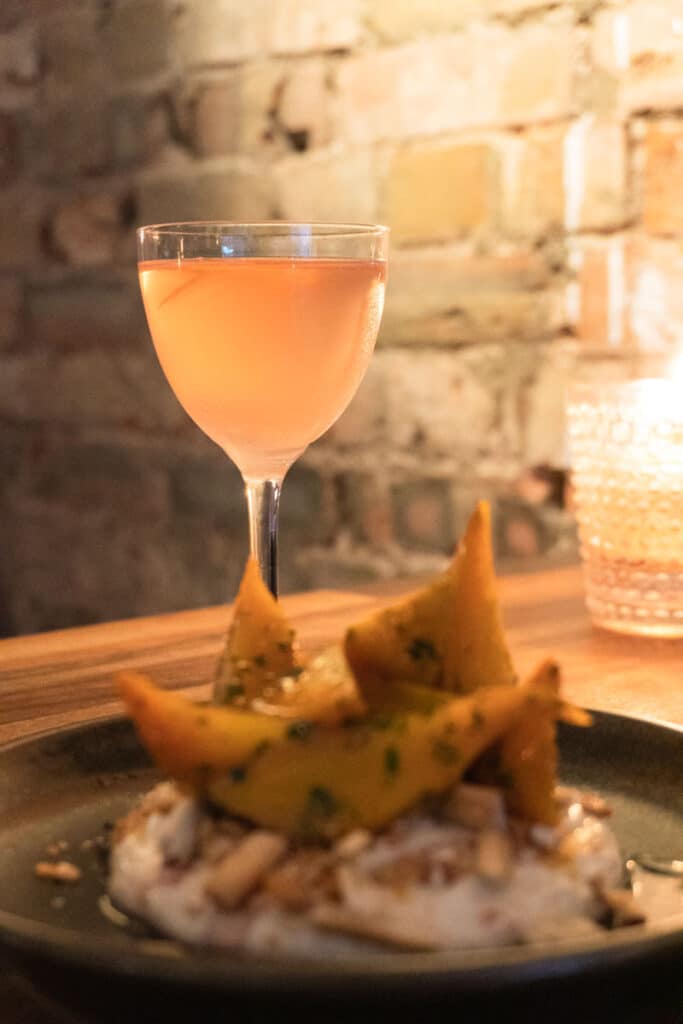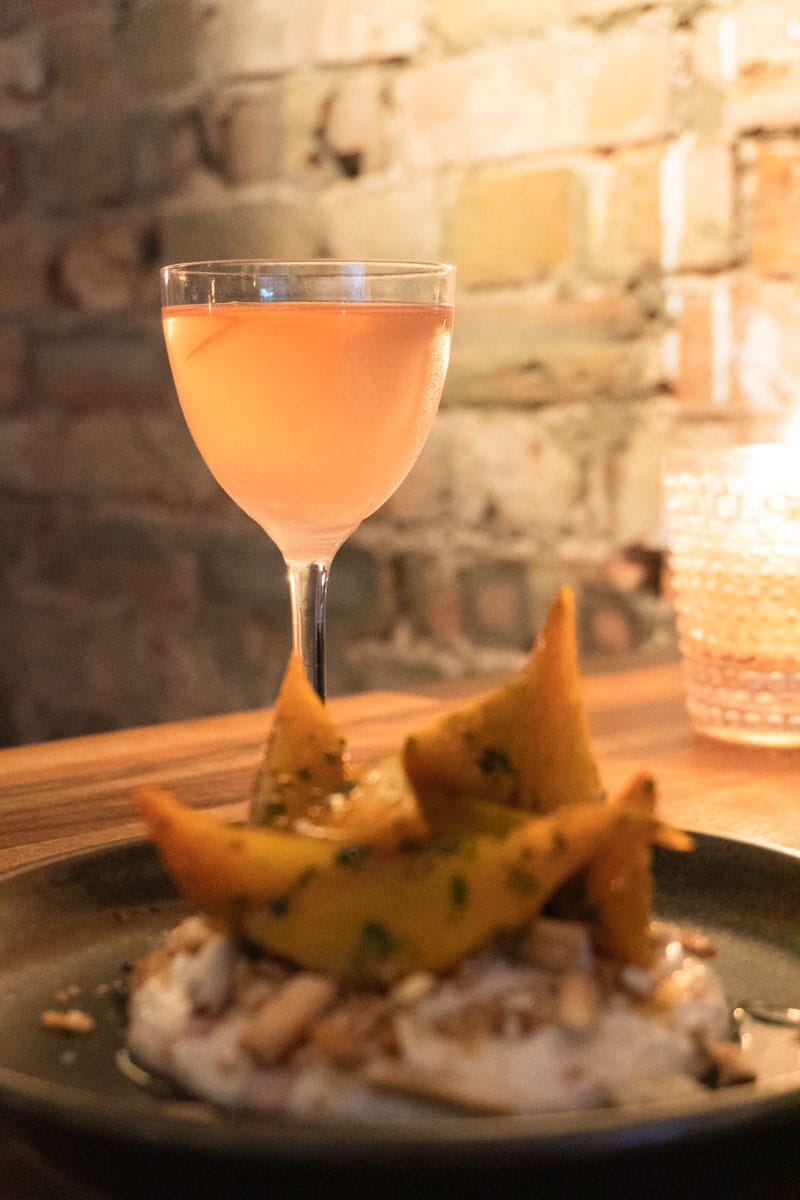 I'd like to sit down and quiz the chef on how he made something vegan so creamy and decadent but it might break the spell: a spell that's held for the weeks since my visit and that causes me to smile everytime the dish flashes up in my mind (which happens more often than I care to admit).
Final Thoughts
Even if you live nowhere near Crouch End, go to Little Mercies. You're welcome.
Little Mercies: Address and Map
20 Broadway Parade, London N8 9DE
Little Mercies Bar, Crouch End