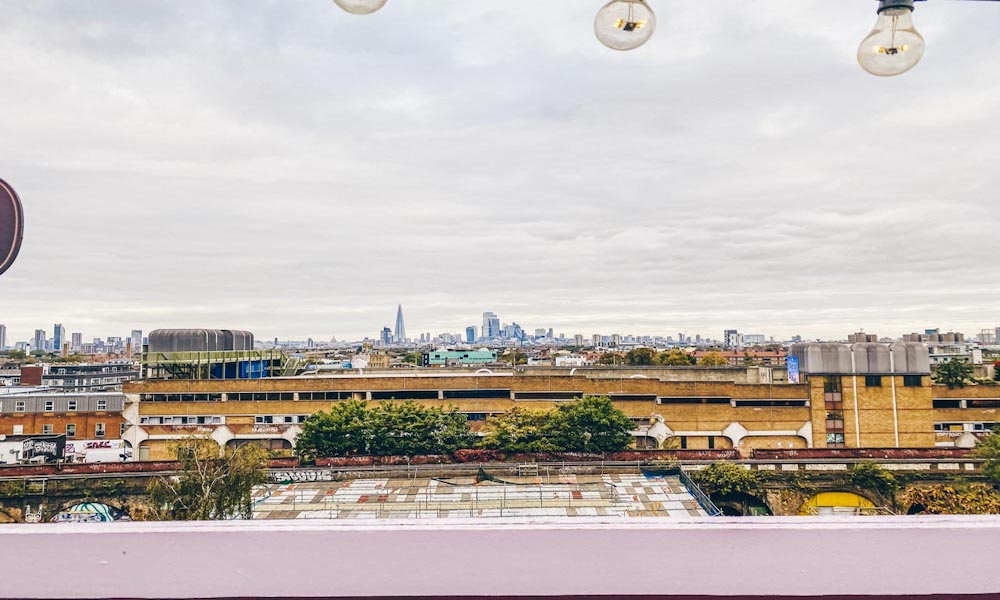 Get ready to discover the most dog-friendly bars in London – dog beers and treats all round.
Looking for the best places for you and your furry friend to hang out? You'll want to visit this list of dog-friendly bars.
Doggy prosecco, treats and awesome paw pawties are sure to have those tails wagging.
Let's discover your dog's new favourite bars.
Pawsome Dog-Friendly Bars in London
Millroys of Soho
££
One of London's oldest whiskey shops, Millroys of Soho specialises in single and rare malt whiskeys– and there's even a dog friendly bar for you and your pup.
Millroy's bar on the ground floor is a whiskey sweet shop, with a dedicated copper whiskey bar and over 500 whiskies for you to try and your dog can enjoy attention from passing shoppers.
Note that downstairs is The Vault, a rustic cocktail bar that is not dog friendly, but it's softly lit and has a warm atmosphere – we recommend a visit, sans pupper.
Swift
£
Shoreditch, Soho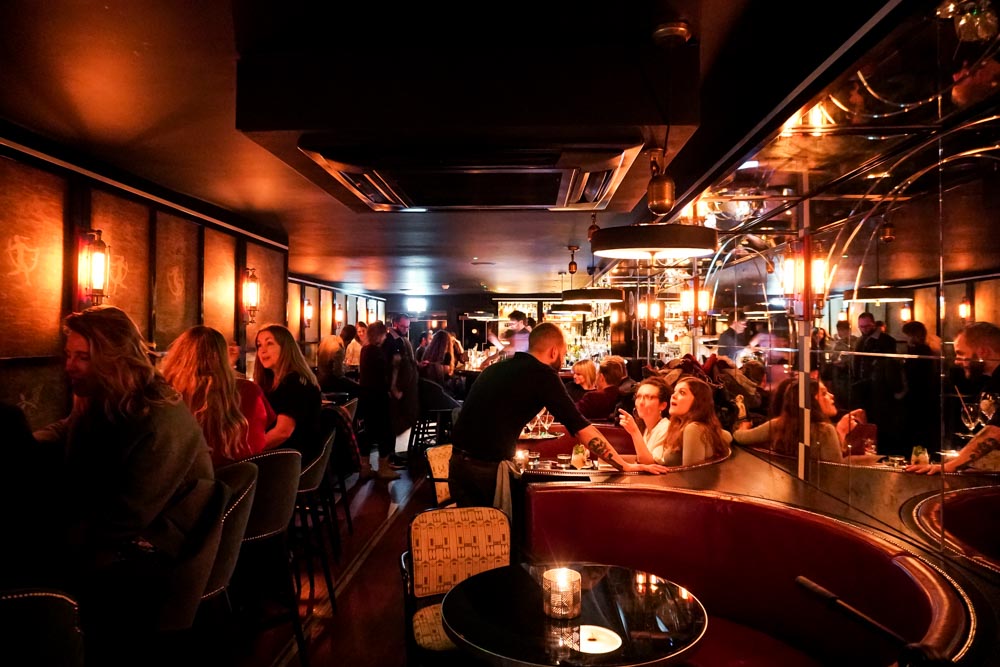 1930's style cocktail bar, Swift is glitz and glam and exactly where your classy pooch wants to be seen about town.
It's easy to see why your pampered pooch wants to hang out here, with an award-winning cocktail menu featuring legends like Dita Von Teese and Ernest Hemmingway.
Swift is a chilled laid back bar with Three Cheese Toasties, Warm Brownie & Ice Cream as well as sharing plates with breads and dips on the menu.
Swift welcomes dogs with open arms– in fact you might find that you're outnumbered by all of the furry friends at this dog friendly bar in Soho.
The Folly
££
City of London
Escape to The Folly with your dog and put your paws up at this garden-inspired restaurant and bar.
This botanical spot boasts instagrammable cocktails, delicious brunches and a dog friendly space for your favourite boozehound.
Its all day breakfast menu has Buttermilk Chicken & Waffle and Breakfast Martini's, making this a great finish to your morning walkies with your dog.
Swing by for nibbles, Padron Peppers, and Smoked Almonds with a Pornstar Martini if you're looking for a quick pit stop for your furry friend.
Homeboy Bar
££
Islington
Do you and your dog fancy some modern Irish hospitality? Of course you do.
Homeboy Bar is a warm, laidback good time bar, serving comfort classics, Fish & Chips and Irish Stew– we're sure your dog will be fighting to get a nose in.
Homeboy's Irish hospitality extends beyond hoomans and the team here treat furry friends like royalty, and will shower them with water bowls and woofly good treats– tail wags all round.
You'd have to be barking mad not to try Whiskey Smash and Irish Cream Soda from Homeboy's cocktail menu, it'd be rude not to in an Irish bar, right?
Brewdog Bars
££
Various Locations
The clue's in the name with this one, how could a bar named Brewdog Bars not be a dog friendly bar in London?
Dogs take centre stage at any of Brewdog Bars, there's so many locations that there's sure to be one along your walking route– if there's not, you best reroute and treat your pup.
There's plenty of happenings at Brewdogs, Vegan Monday's, Wing Wednesday's and Fizz Fridays and of course plenty of amazing craft beers all week long.
Is your dog's birthday coming up? Brewdog has you covered, celebrate in style at its Paw Pawties, complete with party hats, and dog ice cream– sounds pawtastic.
The Little Yellow Door
££
Notting Hill
You've just finished browsing Portobello Road and your dog has sniffed everything possible in its path— time for a doggy snooze at The Little Yellow Door.
The Little Yellow Door is a quirky house-party style bar…in a flat's living room. It's homely and iconic and one of the most dog friendly bars in London.
The flatmates at The Little Yellow Door serve Lemongrass Chicken Burgers and succulent Braised 5 spice Pork Belly that melts in the mouth.
Enjoy the creative cocktail menu, Crimes of Passion, Bohemian Rhapsody and Sex and The City all hit the spot, whilst your dog enjoys all the attention from other bar gooers.
Smith & Whistle
£
Mayfair
Dubbed one of the dog-friendliest bars in London, Smith & Whistle brings to you London's first permanent canine drinks list– mouth drools and tails wags.
The Dogtail menu was created by the bar's mixology team and a canine nutritionist and your pup is in for a real treat.
First up, the Bubbly Wow Wow, dog-friendly prosecco and liquidised blueberries– keep those pawing please. Poochie Colada blends kale broccoli and coconut water and refuels your pup after long hard walkies.
Does your dog's nose always end up in your pint? Your dog can have its very own Hounds Hop, dog beer with fresh mint, or for the sassy dogs, Ginger Tails mixes fresh ginger and tonic.
Funkidory
£
Peckham
Neighbourhood bar Funkidory in Peckham are lovers of all things music, cocktails and all your cute furry dogs.
Laid back independent cocktail bar serving clean and crisp drinks with lingering flavours.
There's a carefully curated music playlist set to funky playing all evening long for you and your dog to sit back and enjoy in its cosy modern interior.
Don't forget to browse the vinyl record selection too, we're sure your pup can help you choose their favourite songs for at home listening.
After Bark
£
Hackney
Your dog will love After Bark, an urban oasis in Hackney Wick for both hounds and humans.
After Bark is a kennel away from kennel and once your dog tries the puptails it'll be begging you to come back.
Its non-aloholic puptails will have your tail in a twist with names like Sex on The Bitch and Howlapaw Sling and aloholic cocktails for humans include Barkaritis, Nebonis and Old Dashunds.
After Bark is the best dog friendly bar for your pup to meet new pals, kick back and rest its paws.
Bussey Rooftop Bar
££
Peckham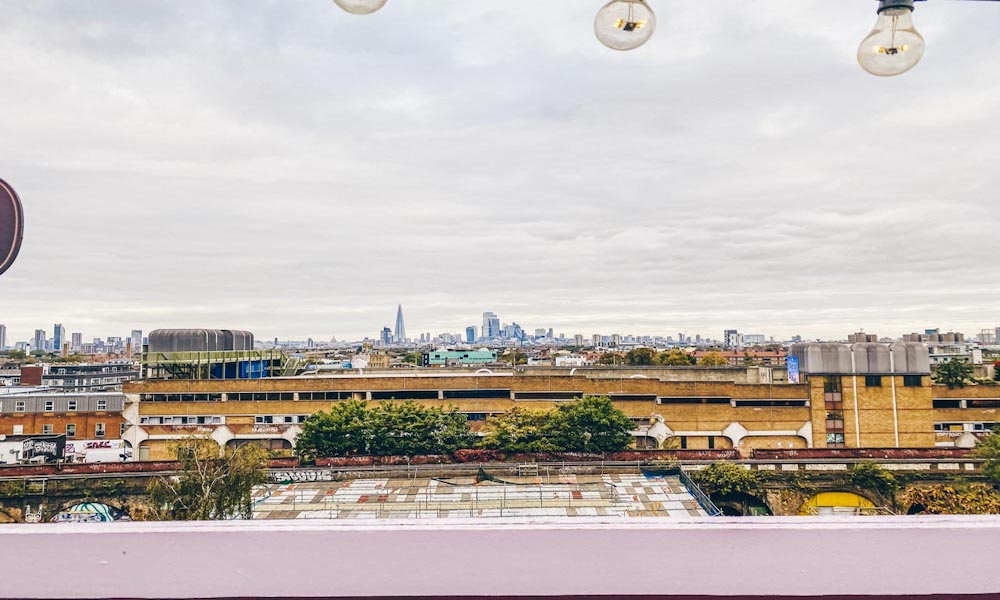 Looking for somewhere with a good view for you and your dog? Bussey is a dog friendly rooftop bar in the heart of Peckham.
The rooftop is sun soaked because we know your pooch loves to catch a few rays when out and about– it's also a good place for sundowners with an uninterrupted view of the London sunset.
There's plenty of boozy summery cocktails on the menu and you'll want to try Cotton Candy Collins and Dirty Mojito, strictly not for dogs. Order a mouthwatering Bresaola pizza though and we're sure your dog will be pleading for a slice.
31 Below
££
Marylebone
31 Below is a neighbourhood cafe by day and a basement bar by night,it really is the best place for lazy morning lunches to late night drinks.
Inside a botanical oasis awaits you, with plants dangling from windows and aptly placed around cosy sofas and a wood fire.
At 31 Below your dog is welcome inside and outside in the curbside seating area– perfect for dog watching.
There's plenty on the breakfast, brunch and all day menu or stop by for a Negroni No.31 or Espresso Martini– whatever you fancy your pooch is sure to get a warm welcome here.
Diogenes The Dog
££
Elephant & Castle
Although at first glance it looks like Diogenes The Dog was named with dogs in mind it wasn't– but it is a dog friendly wine bar that you must visit.
This wine bar is intimate and cosy with foliage surrounding bar stools that overlook the street.
Picture this, you, your furry friend, a large glass of wine in hand– you and your pooch sigh in content and gaze out the window and people watch the afternoon away.
When you're feeling peckish, Diogenes The Dog has a Charcuterie board perfect for sharing– if your dog lets you have a look in that is.
Friendship Adventure Brewery and Taproom
£
Brixton
Do you and your dog love a good beer? Well, you love beer and your dog's just happy to have lots of new friends.
Friendship Adventure Brewery is more like a doggy hangout, of which they allow their hooman friends to visit too.
This taproom brews plenty of refreshing seasonal beer for you to enjoy located on the famous Coldharbour Lane.
There's live jam sessions and fortnightly quizzes all of which are dog friendly– but it would be pretty embarrassing if you were beaten by an all dog team now wouldn't it.
Practical Tips for Booking London's Dog-Friendly Bars
Check the bars website before you set off with your pooch if you need to book ahead, for large pawties some bars require this
Always ask for doggy refreshments, all of these bars are dog friendly and most will provide water and sometimes treats
Dog-Friendly Bars in London: Map
Dog-Friendly London: You'll Also Love