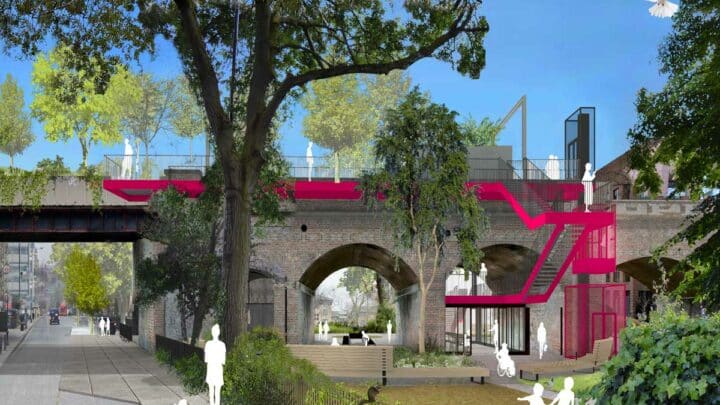 Exciting news – there's a cool new green space coming to Camden. Here's what we know so far.
If you've been to New York, chances are you've heard of the Highline – the long elevated park that runs along the line of an old railway.
Well, now London is getting one too.
It's being planned for a piece of disused railway track in Camden that runs along a set of elevated railways and, when completed, will be 1.2km long.
The project has been talked about in and around the capital for aeons now, so it's pretty big news that it's actually getting the go-ahead.
What to Expect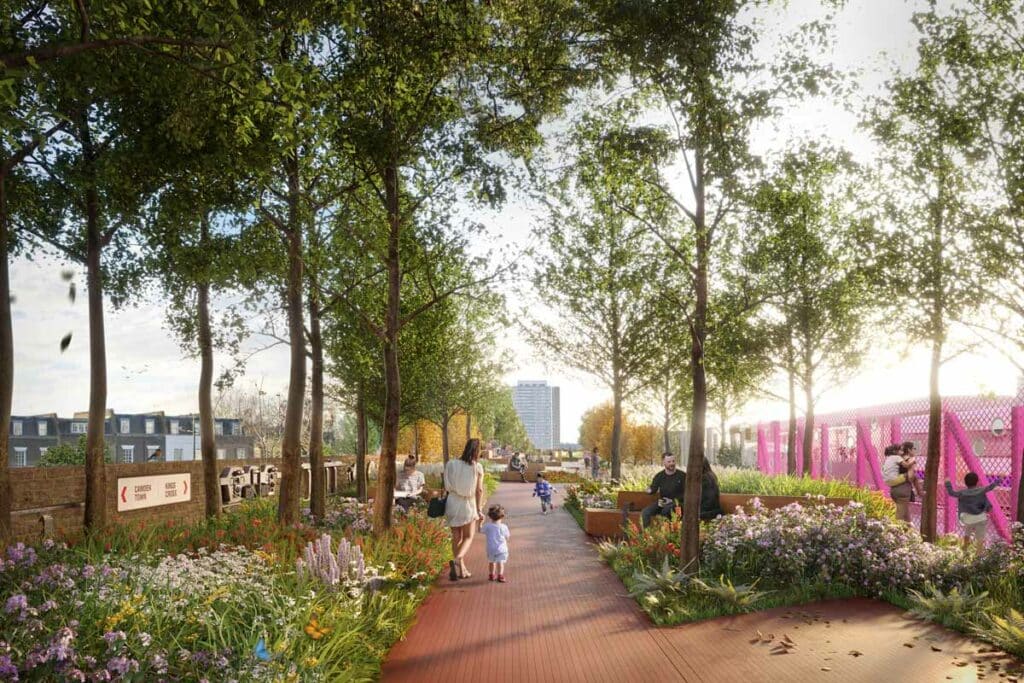 So far the council has only given the green light to a stretch of the railway line that runs from Camden Gardens to Royal College Street – but more is yet to come.
Two more sections will be added at some point in the future: Royal College Street to Camley Street and Camley Street to York Way.
What's the hold up? Well it's actually kinda cool. Camden Highline is entirely crowd funded. That basically means they can only crack on with the project once they've raised enough money from the public.
Now that the council has approved the plans, fundraising can start. And, once the initial £14m cost to get the project started has been raised, construction can begin.
So what's planned? Well, the finished park will obviously add some green spaces and increase biodiversity in Camden. But, other than that, it will double as a pedestrian walkway and a space to hold events.
There will also be a 'woodland balcony' (whatever that is), and shops in the soon-to-be converted railway arches.
If you want to donate a bit of cash to help get the project going, you can do so here.
Camden Highline: Practical Information
Where: Royal College Street to Camden Gardens
When: Opening tbc
Camden Highline: Map