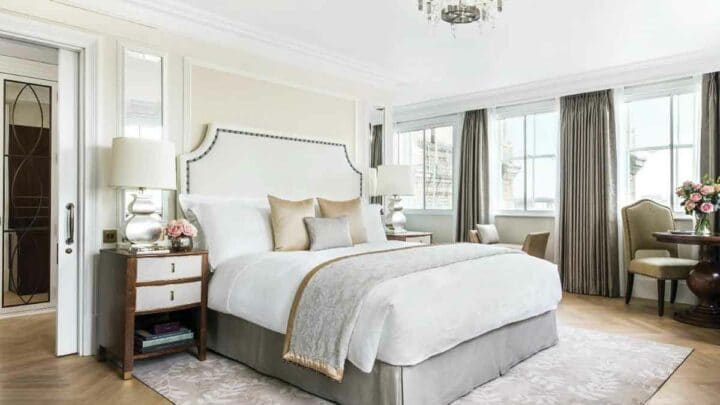 From French chic to understated cool, these boutique hotels in Marylebone are the perfect place to stay in London.
Words by Oliver Guiberteau
If you're looking for an iconic area to stay in London, then Marylebone has it all. Elegance, class, fabulous history, and some of the finest boutique hotels in the city.
Sandwiched between Oxford Street and Regent's Park, Marylebone is a superb setting for any London stay, with the vast majority of major attractions within walking distance. Or a short tube ride away.
But what is a location without a glorious setting? Marylebone is simply overflowing with excellent boutique hotels, ranging from small cosy bed and breakfasts to vast converted townhouse hotels that echo London's rich history.
Here are our picks of the best boutique hotels in the Marylebone area.
Best Boutique Hotels in Marylebone
Where to Stay in Marylebone: Frequently Asked Questions
Practical Tips to Consider Before Booking Your Marylebone Accommodation
This is one of the priciest areas to stay in all of London, but you certainly get what you pay for.
It's also one of the busiest areas in the city, so if you're looking for a quiet place to go back to after a busy day sightseeing, be prepared for the crowds.
If you do need some peace, Regent's Park is to the north and Hyde Park to the south.