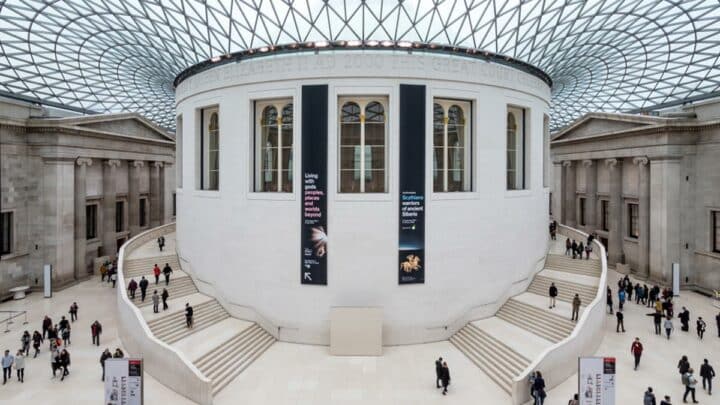 Looking for culture after dark? Heading to London museum lates are the best way to experience history, culture and art– these are the best ones to check out.
Fancy exploring London's museums without the crowds and the dreaded school kids on trips? We hear you. Plan a visit to one of London museum's lates events, some are weekly and most are monthly.
Talks, workshops, live performances, film screenings and games are all a part of London museum lates, and these are the best ones that you should visit.
Ready for some after hours fun?
London Museum Lates You Have to Visit
London Transport Museum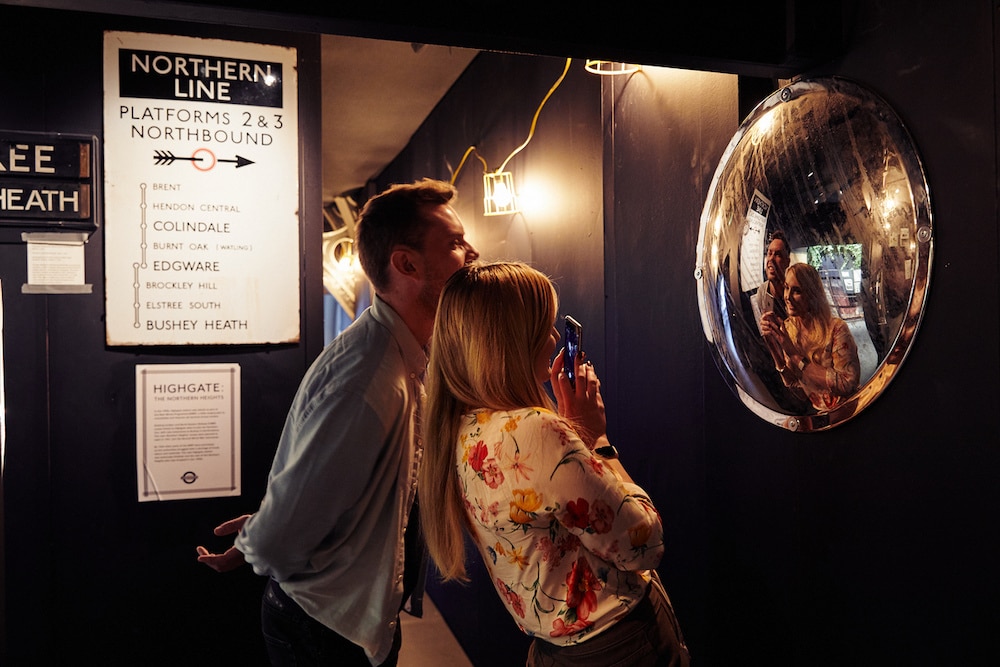 Fancy hopping on a vintage bus after hours? On selected Friday evenings, London Transport Museum welcomes you to its after hours events. London Transport Museum's adults-only lates are always themed and linked to collections or temporary exhibitions.
Lates are filled with talks, workshops and activities relating to the exhibition's theme and are sure to spark your curiosity. Enjoy a drink from the bar and mingle with other passengers aboard empty trains and vintage red London buses.
Natural History Museum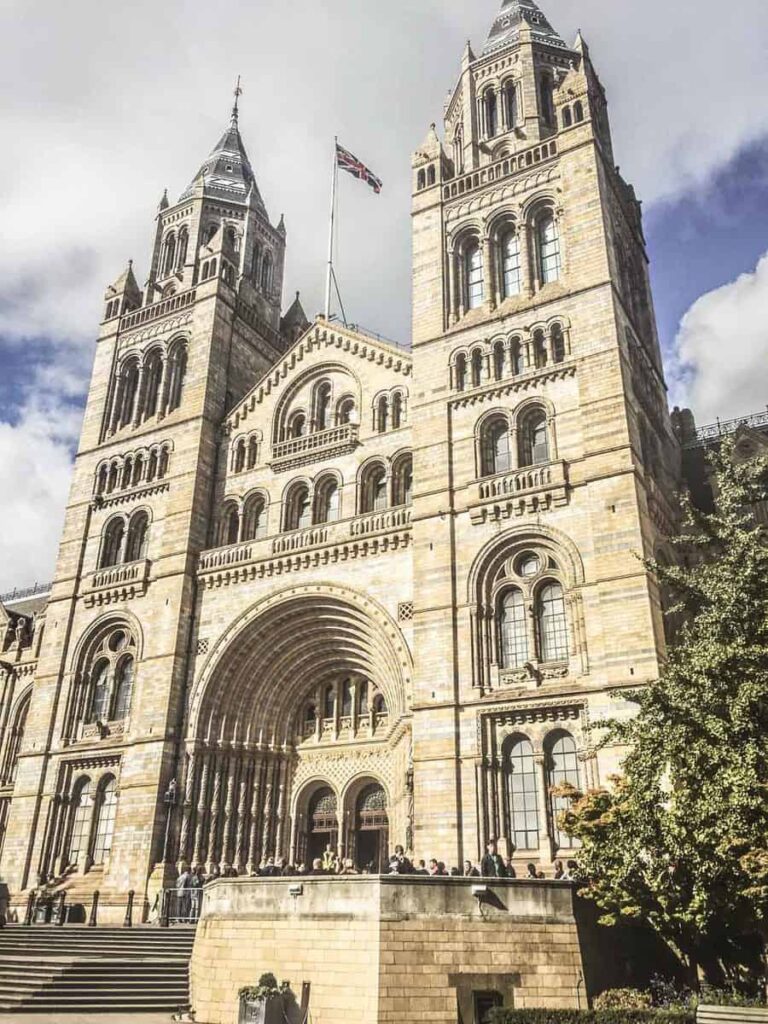 On the last Friday of every month (usually), you can hangout with dinosaurs and other specimens after hours at the Natural History Museum.
These Friday lates will see you playing realistic virtual games, eating nibbles over board games and having a drink beneath the iconic blue whale skeleton. Discover more about the museum through pop-up science stations and learn more about the lates theme through a live and interactive talk session.
The best part? Entry to the Natural History Museum lates is free, but you'll need to book your ticket in advance.
V&A
Across the road from the Natural History Museum in South Kensington is the V&A. Art, design and performance are V&A's bread and butter, and the best way to explore here is late at night.
On the last Friday of the month, V&A puts on a spectacularly unmissable event. This London museum Friday late celebrates all things contemporary from visual culture to design.
Get ready to be wowed by live performances surrounded by fascinating installations. You'll listen to debates from emerging artists and designers. It's not all about the talking, as DJ's are on hand to keep things lively.
All V&A events are free– just drop in.
Science Museum
Science Museum lates are adults-only and always themed. On the last Wednesday of every month you get the chance to explore the galleries after hours.
Every late is packed with events ranging from quizzes, to games and cabaret shows– all in keeping with the late's theme. No matter the theme, the Science Museum lates always include a pub quiz and a legendary silent disco.
Some of the museum's cafes stay open late too for light bites and snacks and general admission tickets are always free– but you may have to pay for some activities.
Tate Galleries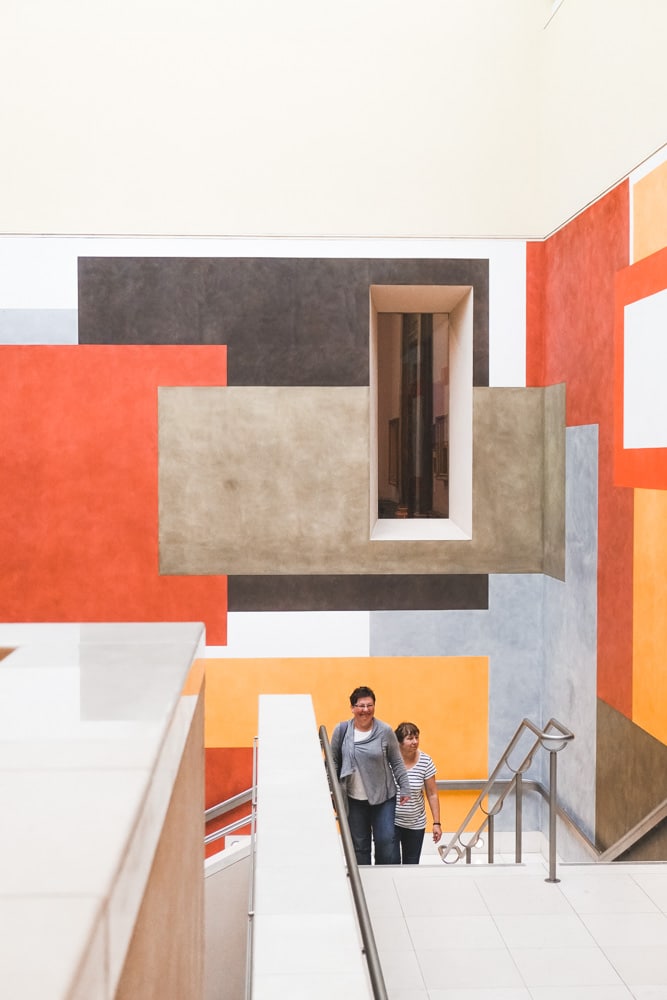 Once every couple of months, Tate Britain keeps its doors open for Late at Tate Britain.
These museum lates in London feature a whole variety of fun activities, talks, workshops and live DJ's with a focus on attracting young professionals.
Tate Modern also runs its own lates – they're held once a month on Fridays and are a well loved part of London nightlife. Uniqlo Lates make exhibitions, talks and live music accessible for everyone and have become a mainstay in its monthly event calendar.
Both Tate Britain Lates and Uniqlo Lates are free events– there may be times you need to book a free ticket though.
British Museum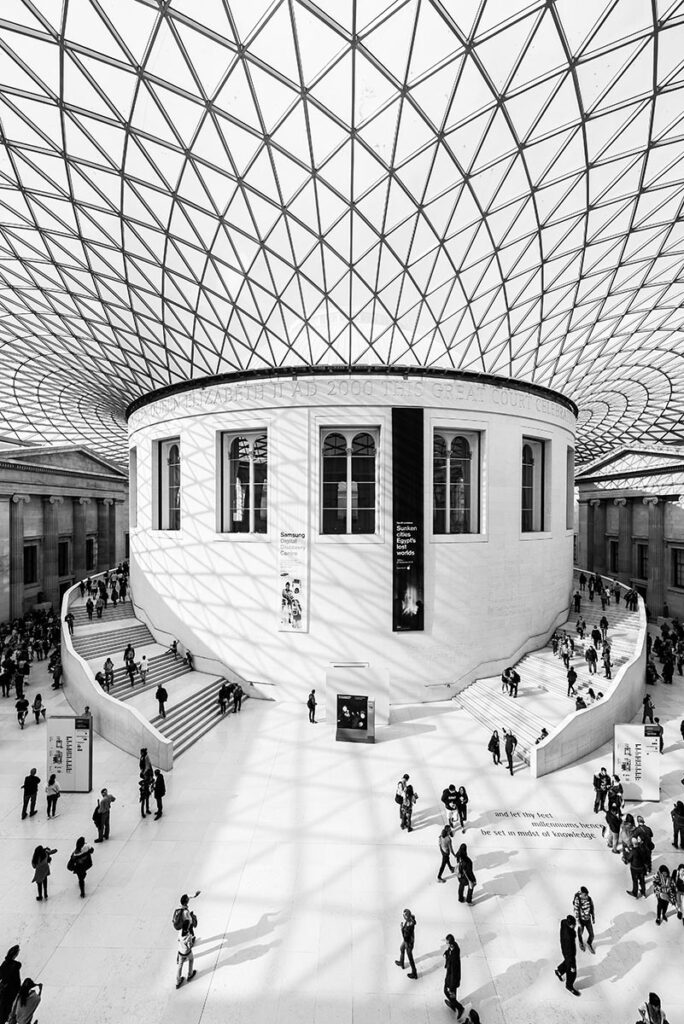 The British Museum actually stays open late every Friday so you can view exhibits without the crowds. But, the British Museum has special lates events every now and then, so keep your eyes peeled on its events calendar.
Lates here usually follow a particular theme with an array of workshops and talks to get involved in. There's also been film screenings too as well as games.
Lates at the British Museum are usually ticketed at £5 which you can book online before the event.
Saatchi
The Saatchi Gallery keeps its doors open after hours with a series of regular lates. Saatchi allows visitors to view all of its current exhibitions plus a few extra ones added in just for lates visitors.
Meet and greets with artists and live performances are what these events are all about – Saatchi's lates are an immersive art experience. Previous events have hosted a multi-sensory experience led by sound including installations and video artists.
Saatchi welcomes walk-ins but you can also book tickets ahead of time to avoid disappointment
Sir John's Soane's Museum London
Probably our favourite London museum late events – explore Sir John's Soane's Museum after hours at one of its candlelit lates.
The museum runs a different late every month that explores a different theme of the collection within the museum. Listen to the atmospheric tales behind the collections with specially-created content revealing the very many secrets of Sir John Soane.
Tickets for Soane Lates are a little pricey but do include a free glass of wine in the South Drawing Dining Room and photography is gravely encouraged at this candlelit event.
White Chapel Gallery
White Chapel Gallery is open until 9pm every Thursday, but on the first Thursday of every month you can enjoy a little more than the standard galleries. The first Thursday of every month features special events including films, performances and curators tours.
The gallery is open until 9pm and the Refectionary is open for food and drink until 11pm and doubles up as a wine bar. Walk-ins are welcome for the majority of Thursdays, but you're advised to book tickets online for Thursday lates.
Bank of England Museum
Every third Thursday of the month, Bank of England holds a late night opening centred around a different theme each month.
Bank of England Lates include curator-led tours as well as talks about the current theme. Discover the history of the Bank of England and the role it plays in the economy at its late night events.
Some of the themes include slavery and the bank, bank notes, and the museum has even been known to throw themed halloween events too. Spooky.
Wellcome Collection Museum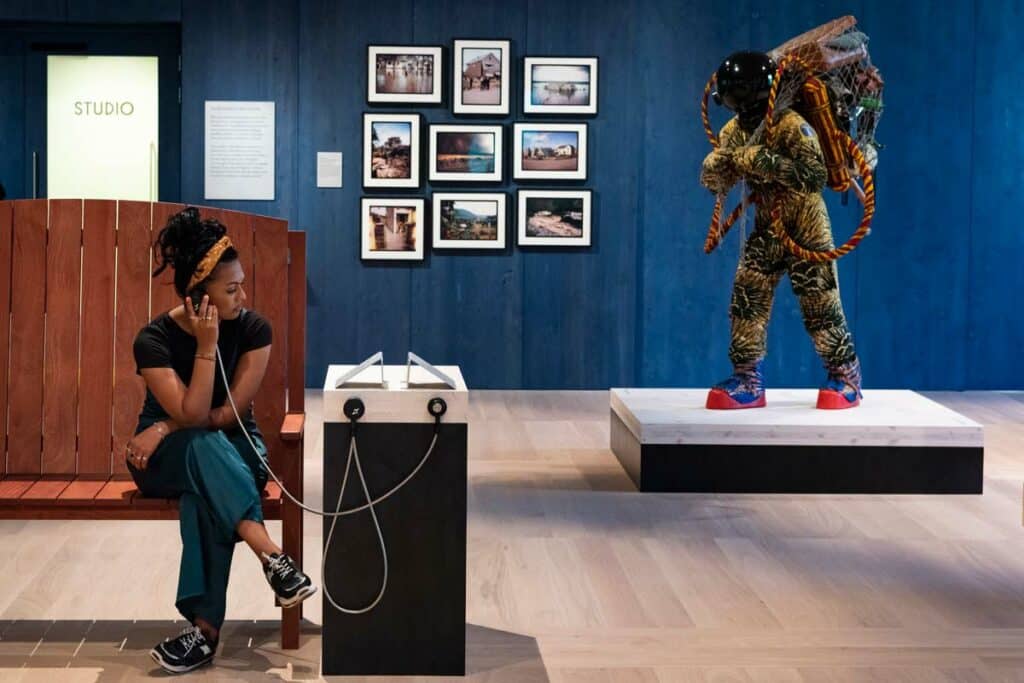 The Wellcome Collection is open late every Thursday, and that includes access to all of its exhibitions. The regular late night opening sees visitors explore the history and contemporary exhibitions and collections.
The Wellcome Museum's cafe also stays open late on Thursdays as well as the bookshop. Join one of the regular conversations or events in the Wellcome Collection renowned Reading Room that's filled with books, artworks and interesting artefacts.
Design Museum
On the first Friday of every month, the Design Museum holds an exciting late night event until 9pm.
At Design Museum lates you'll get to explore the exhibitions and displays after hours and the gift shops stay open late too. The best part about Design Museum's Lates is the sketching workshops guided by experts.
There's lots of insightful talks taking place throughout the evening about the exhibitions as well as other special activities relating to each event. It's always free entry to the Design Museum and no pre-booking is needed, just show up.
Practical Tips for Hunting Out Cool Museum Nights in London
Stay up to date with late night museums in London by regularly checking their websites for upcoming events. We often feature the hottest ones on our site, too (wink, wink).
Check if you need to pre book tickets for London museum lates before you go – nobody wants to be turned away.
Museum Lates in London: Map
London Museum Lates: Read Next