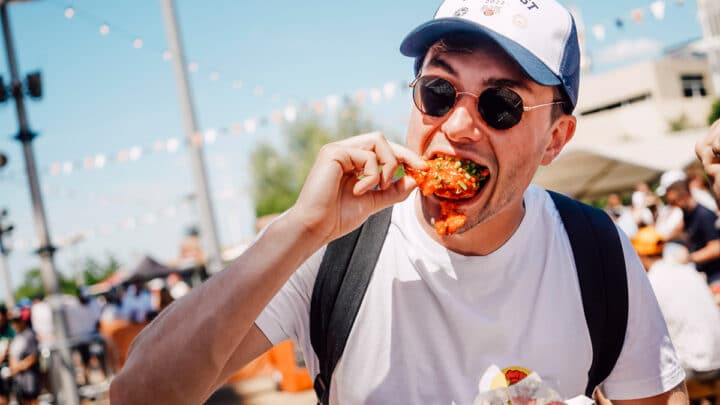 The world's biggest chicken wing festival is in London this summer.
Wings. Music. Beer. Bourbon. These are the only words Wing Fest needs to advertise itself – and what mighty sweet words they are. If you are as excited by those four things as us, then you're going to love the sound of this…
So, What's the Deal with Wing Fest?
Wing Fest is the world's largest festival dedicated to the chicken wing, and it's coming to London from the 28th – 30th July. They've got so much to offer they've taken over the entire Olympic Stadium in Stratford for the event, and will be filling it up with 40 street-food vendors, pop-up chicken shops and barbecuers.
They've gathered these chosen 40 from all over the country for being renowned masters of the wing. They've also got teams of judges going round and trying to establish which one of these wing establishments is doing it best (we're happy to help out in that decision if they need a hand).
Just to give you a better idea of scale, they're advertising the figure of 250,000 for the number of wings they're expecting to sell over the three days. You can expect everything from Korean to Cajun.
Wings and More Tings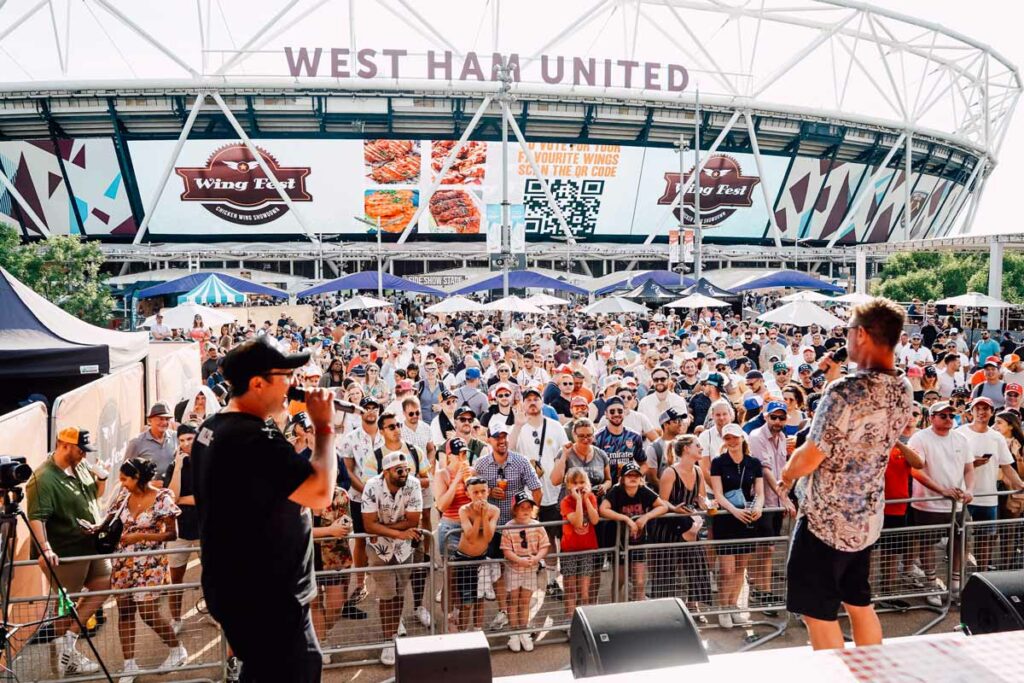 To compliment all this wing munching there's also going to be pop-up bars serving the two great accompaniments to fried chicken: bourbon and cold beer (not necessarily together, but let's see how the day unfolds).
Of course a bit of entertainment is on the cards with DJs and live music to keep the spirits up, but probably most exciting is the prospect of a duo of eating competitions that you, wing-lover can sign up for on the day you're attending.
If You Can Take the Heat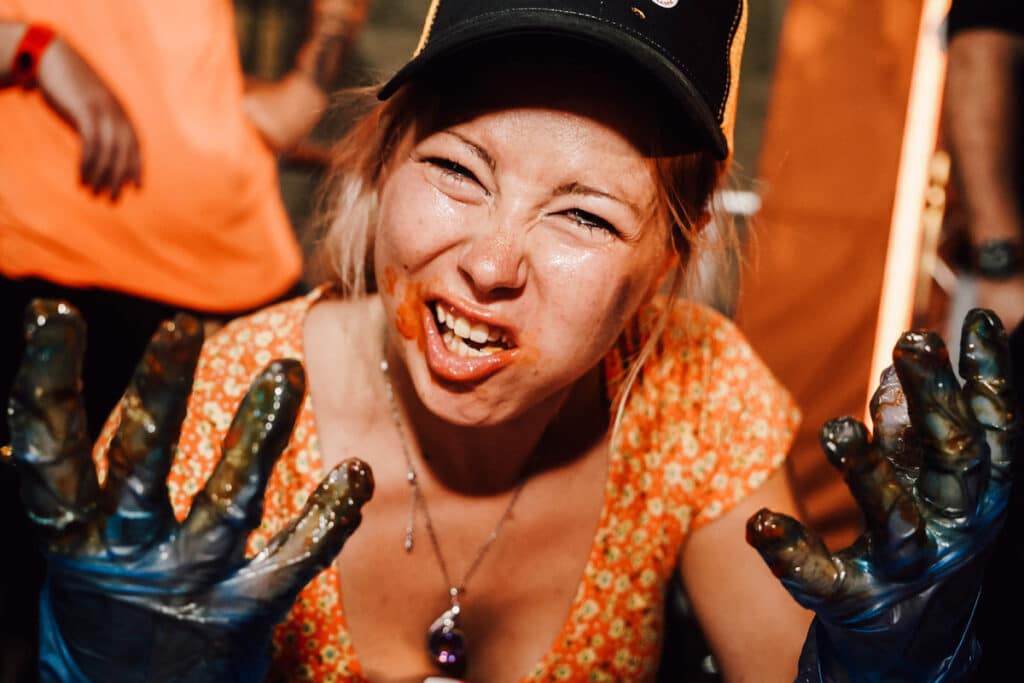 The first is a classic scoff-your-face wing eating competition, no small task. It's the festivals second garrulously named Clifton Chilli Club Lava Wing Challenge that might be even harder still. That involves finishing six wings with a hot (and we mean hotter than the fires of hell) sauce made from naga, Carolina reaper, Pepper X, scorpion and 12m SHU extract.
Videos of previous year's Lava Wing Challenge prove a pretty hilarious compilation of spice sufferers, and a good heads up of what you can expect if you join up.
Wing fest is set to be one of the best food festivals coming to London this summer. If you want a slice of that action we suggest you grab yourself a ticket ASAP. You can do that here.
Wing Fest: Practical Information
Address: Queen Elizabeth Olympic Park, London Stadium, London E20 2ST
Dates: 28th – 30th July 2023
Tickets: £25 – £30