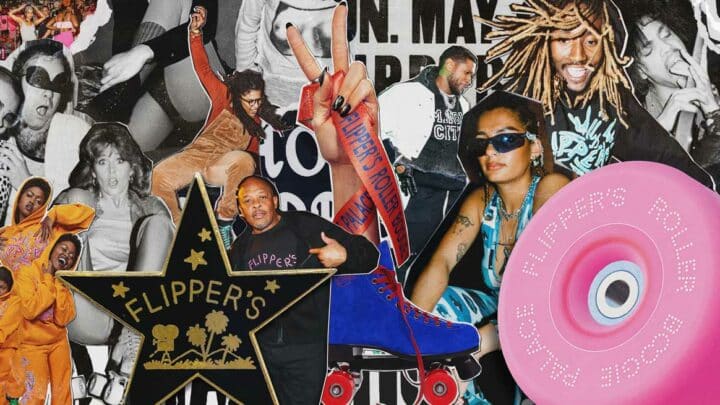 Roller boogie, music venue, skater store, lifestyle hub. Central Cee is headlining the opening night…and that's just the start. Here's what you need to know about the upcoming opening of Flipper's Roller Boogie Palace.
Big news for London. White city is getting a branch of the legendary LA Flipper's Roller Boogie Palace.
The 34,000-square-foot venue is taking over a refurbished power station near Westfield and as well as being a giant roller skating rink, will also double as a live music venue, diner and pro skate shop.
Flipper's opens on November 11th with a performance from Central Cee to kick things off. We get the impression that they're starting how they mean to continue.
What Can We Expect from Flipper's Roller Boogie Palace?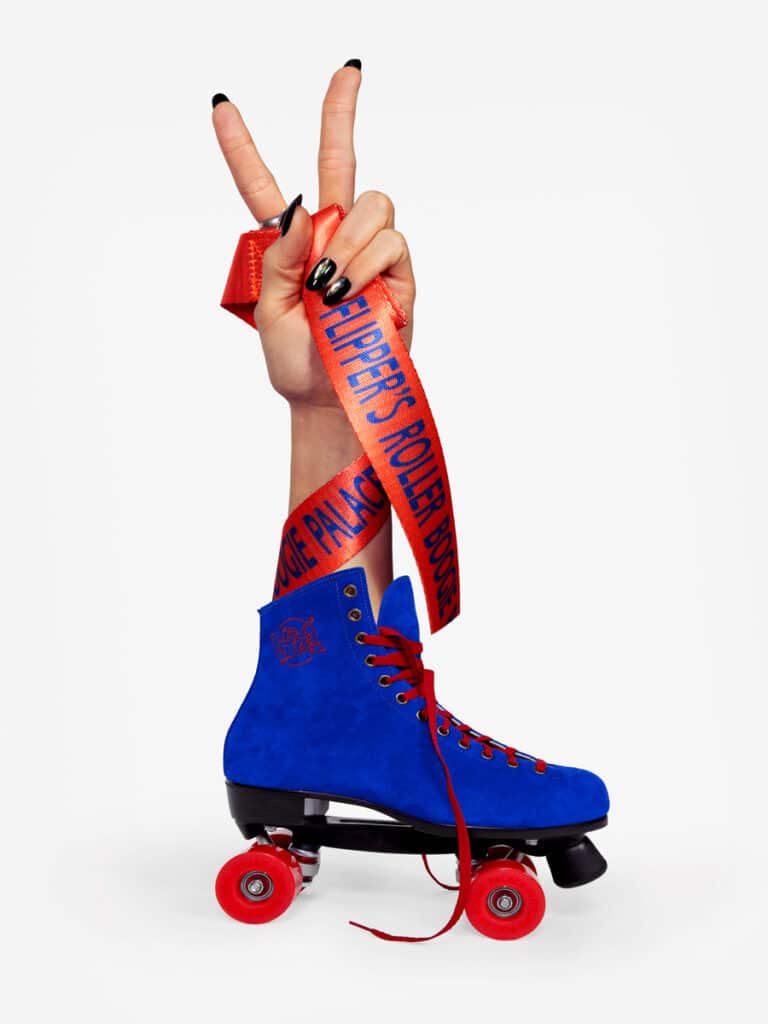 Well, they seem to be gunning for a reputation as an all-round social hub combining music, roller skating, and food with a space to explore other lifestyle trends – that's probably marketing speak for a hella lot of cool stuff.
Music
We're imagining pop-up stands and other big-name music events. Partly because over the summer Flipper's took over a rink at the Rockefeller Center in New York and turned it into a space for collaborations and events that lasted seven months straight.
Will.I.Am, QTip, Mary J Blige, Alicia Keys, Meek Mill, and Floyd Mayweather were just a few of the names that performed.
The history of Flippers as a highly-trendy, star-studded venue in 80's LA set's the tone for that. That venue's now long-closed but the spirit lives on.
The Diner of Dreams
Part of that spirit comes in the form of the Hotdogs and Caviar Diner that fed the roller-disco masses back in the LA hay days.
The menu looks like a feast of elevated American Classics: Wagyu smash burgers, loaded fries topped with caviar and creme fraiche, Nashville hot chicken sarnies, with a menu of cocktails and mocktails to match.
Flippers will also house the Pro shop, a roller skate store staffed by pro roller skaters and skate techs and selling all sorts of pro-level equipment, and a good bit of Flipper's merch no doubt.
Flipper's: Practical Information
Tickets: To grab tickets for their events and keep up to date with what they'll be doing, check their website.
Address: Flipper's Roller Boogie Palace at Exhibition London, Ariel Way, London, W12 7SL
Opening Hours
Tuesday – Thursday: 3pm-10pm
Fridays: 12pm-1am
Saturdays: 10am-1am,
Sundays: 10am-10pm.
Flipper's Roller Boogie Palace: Map
More Roller Discos in London