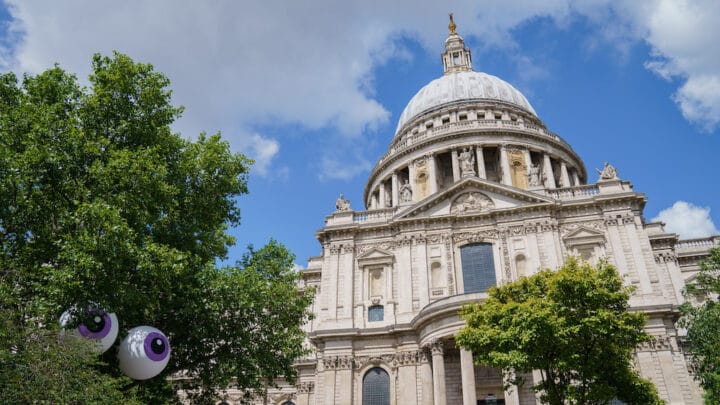 Parents… I feel for you. The last 18 months have been a constant struggle of keeping the little ones entertained. But now the summer holidays have started, it feels like all the normal activities have been well and truly exhausted.
That's why the Eyeconic London Art Trail should be at the top of your list of things to do in London this summer.
London Mayor Sadiq Khan has launched the #LetsDoLondon Family Fun initiative which, amongst other exciting pop-ups, has transformed the city into one giant art trail for you to hunt down.
That's right – dotted throughout London are sneaky pieces of art. Keep your eyes *ahem* peeled for the inflatable installations appearing near to 'eye-conic' spots like St Paul's Cathedral, Tottenham Court Road, and the Old Vic Theatre.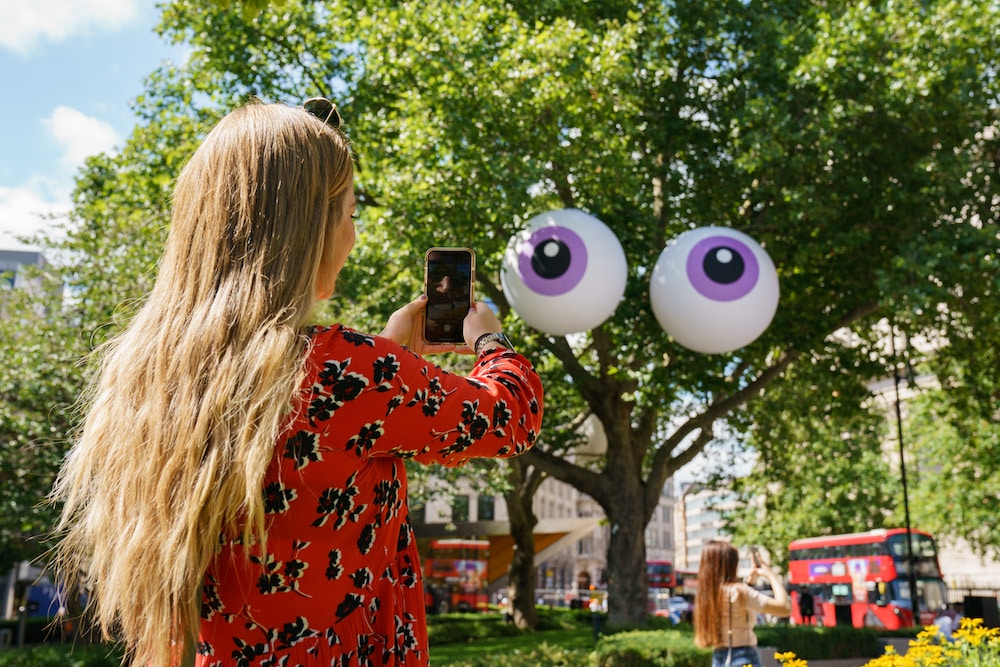 Why Eyes?
Aside from the opportunity for a cracking pun, the Mayor wants to invite people back into the capital so that they can see London differently. And kids (and *cough* the young at heart) will absolutely love spotting these funny inflatables hanging from trees.
Luke Egan, the Director of Designs in Air, says
"Sticking giant inflatable eyes on trees grants each a unique character. It hints at the stories they could tell after decades, even centuries as silent observers of a city whose evolution they have witnessed first-hand.
"The eyes make an instant impact yet can disappear without a trace and we hope they inspire people to look up, have an unexpected chuckle, and see London in a new light."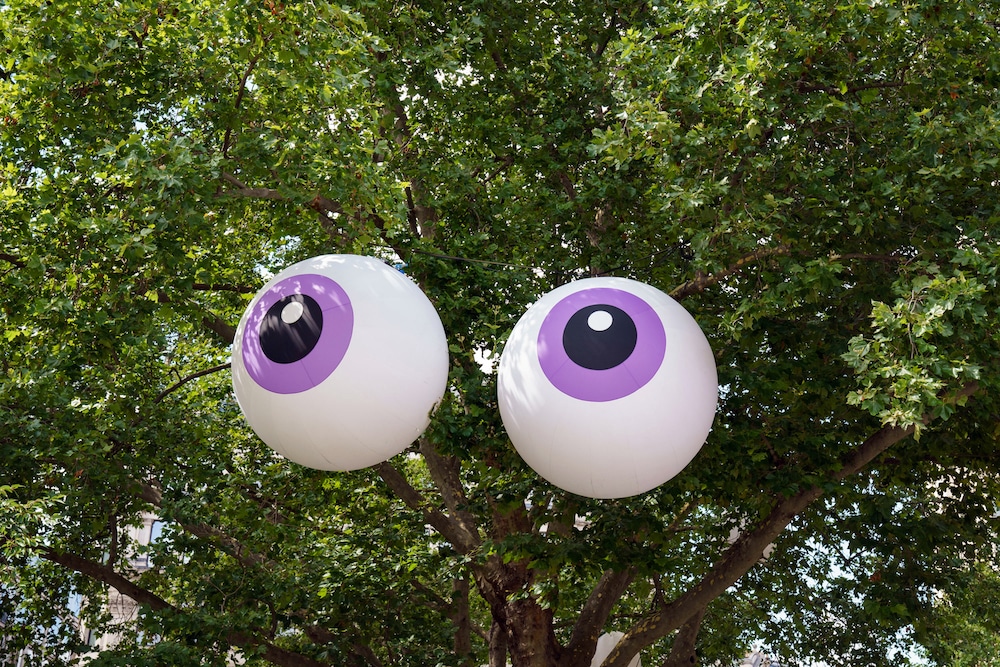 Practical Information: Eyeconic London Art Trail
When?
If you want to catch a glimpse of the eyes, you'll need to be quick – they'll be up until the end of August.
Where?
You can find them all throughout London! Here's a handy list of locations:
City of London
New change/Cheapside Junction, London EC4M 9AF
St. Paul's Churchyard, London EC4M 8BX
Aldersgate Street, London EC1A 4LA
Kensington & Chelsea
Sloane Square, London SW1W 8SB
49 King's Rd, London SW3 4ND
323 Portobello Road, London W10 5SY
77A Golborne Road, London W10 5NL
Camden
101 Tottenham Court Road, London W1T 4TT 2
Lambeth
Emma Con Gardens, 103 The Cut, Lambeth, London SE1 8TQ
Tickets?
It's free – just head to one of the locations above and keep your eyes peeled on nearby trees.
Looking for More London Art Guides?
Check these out…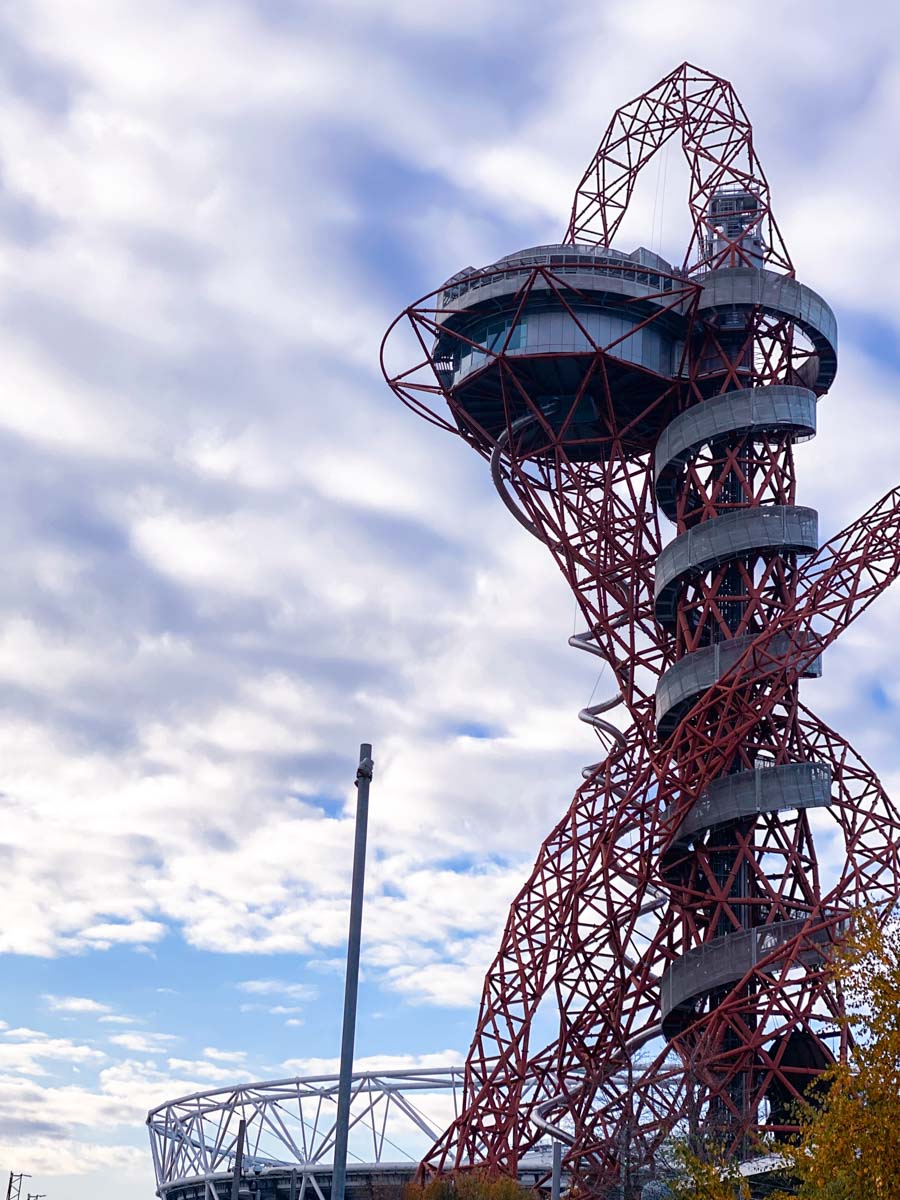 The Line – London's Cool Art Walk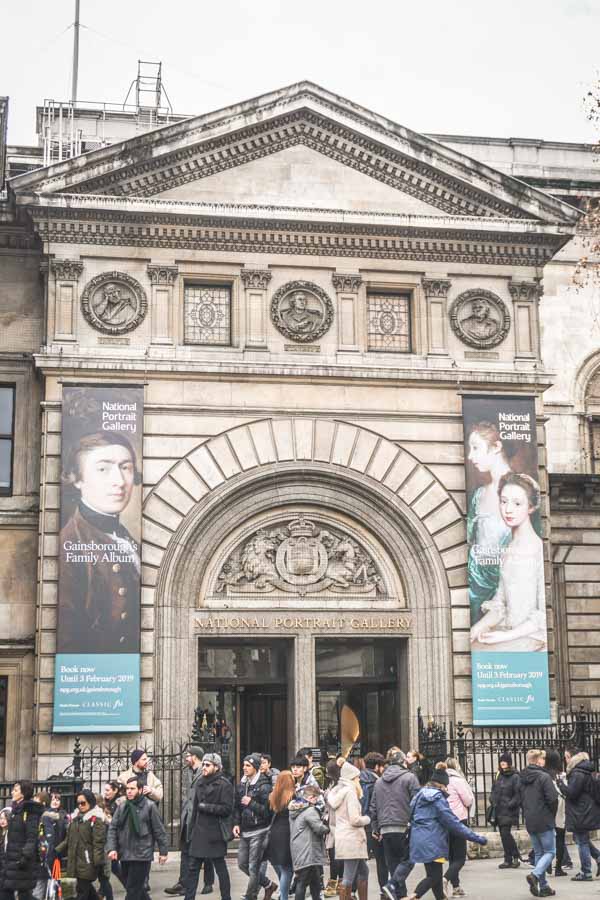 The Best Galleries in London