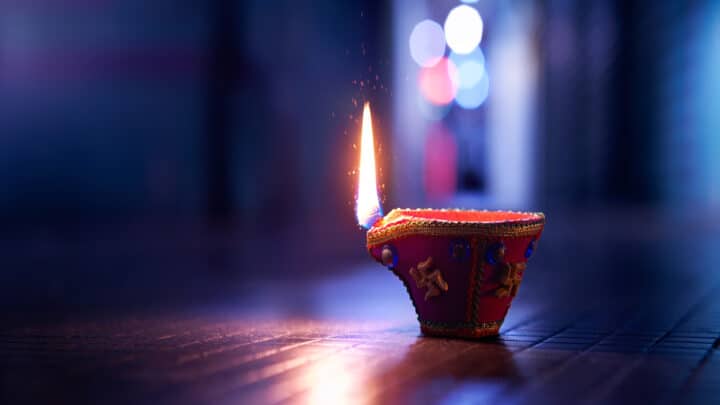 Celebrating Diwali in London? The capital is going all out for the Festival of Light – these are the events not to miss.
From Diwali discos to adorable crafting sessions, London loves a Diwali-themed event.
Whether you traditionally celebrate the religious holiday or not, there are so many things to get involved with.
Though the date changes annually, Diwali falls on Monday 24th October this year. Read on to discover the best of Diwali in London 2022.
What Is Diwali?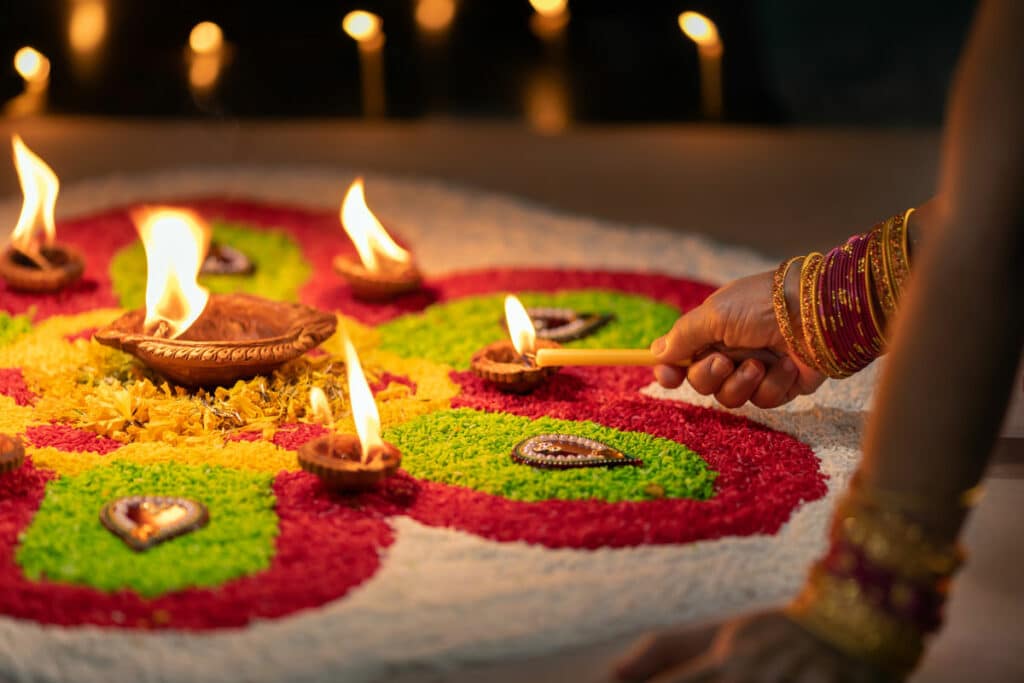 Known as the Festival of Light, Diwali (or Dipawali) is a religious festival celebrated in Hinduism, Jainism, and Sikhism, among plenty of other Asian religions.
In fact, it's the most important holiday of the year in India. Huge clay lamps are lit outside homes (which is actually where the festival gets its name from) – this is said to symbolise the inner light that protects us all from the darkness within the spiritual world.
So it's no wonder that Diwali celebrations are some of the most beautiful – think huge light displays, delicious Indian food, and fun dance performances. Sign us up.
Diwali in London: Top Picks
The Mayor of London's Diwali Celebration
Trafalgar Square
9th October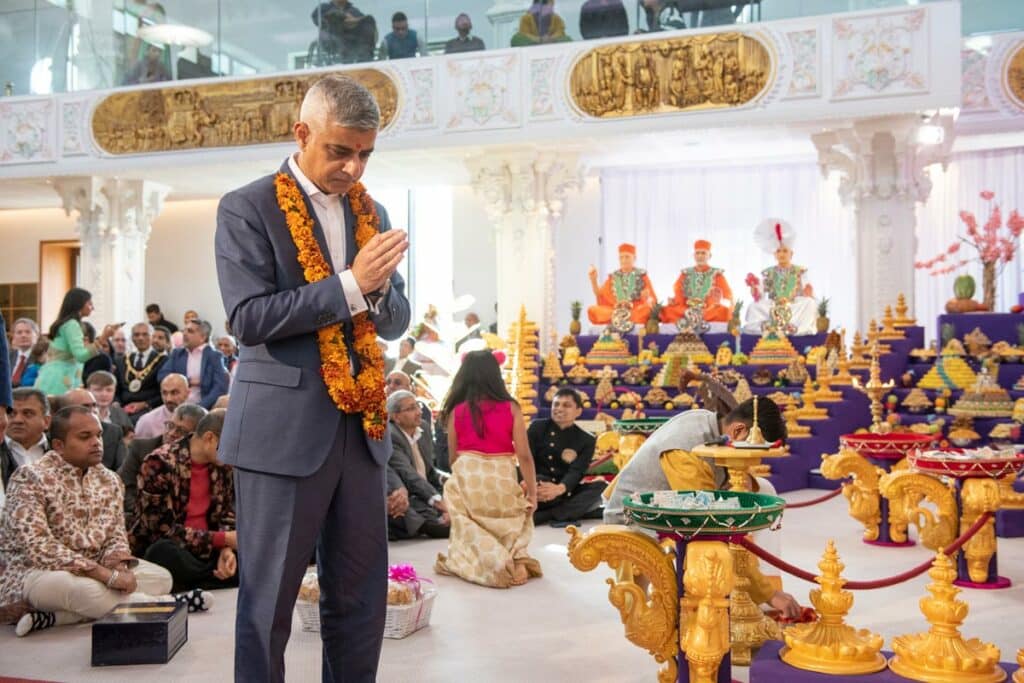 The Mayor of London's free Diwali event is back for 2022, and we think it's one of the best places to celebrate Diwali in London. No tickets are required, just turn up and enjoy the festivities.
Sadiq Khan has teamed up with the Diwali in London committee to create an epic day – and more than 200 colourful dancers will kick things off in Trafalgar Square around 1pm. This will then be followed by more performances from the Hindu, Sikh, and Jain communities on stage.
Aside from brilliant performances, expect plenty of tasty vegan and vegetarian South Asian cuisine, a craft market, and plenty of yoga and meditation workshops throughout the day. Whether you traditionally celebrate Diwali or not, this is the best place in London to immerse yourself in the culture – you can even learn how to tie your own saree.
Wembley Park
Wembley
1st October
Wembley Park is hosting the ultimate Diwali celebration (albeit a couple of weeks early) and you do not want to miss out.
The free event will see performances, a parade, food stalls, and even a Diwali disco light up the streets. Highlights of the day include dazzling performances by the classical Odissi Dancers and energetic Bollywood Dancers.
The best part? It's free to attend and you're more than welcome to just turn up to Wembley Park's streets.
Diwali Disco at Boxpark Wembley
Wembley
1st October
Following on from Wembley Park's huge celebrations in the day, there will be a more grown-up Diwali disco at Boxpark Wembley in the evening.
And, as we've come to expect from Boxpark, there will be stellar street food and an electric atmosphere until late into the evening. The likes of Ipanema Barbeque and Mama Jaco's will be fuelling things, while Juggy D and DJ Simz will be taking to the decks.
Tickets are free but need to be booked in advance here.
Skyline Diwali Boat Party
Crown Pier
22nd October
Fancy celebrating the Festival of Light from the water? Of course, you do.
Climb aboard this Diwali boat party and sail along the Thames while the best of Bollywood and Bhangra beats blare. You'll be able to spot the pretty lights of London as you float along on this fun booze cruise.
Throughout the evening, Skyline's resident DJ will be pumping tunes and artists will be playing traditional drums to ramp things up a notch. The event is strictly 18+ and you can purchase tickets here.
Diwali Crafting
Waltham Forest
19th, 21st, 24th October
During the sessions, you will be guided through how to create your very own Diya clay lamp (which you can then put outside your own doorstep to warn off evil spirits throughout Diwali). Perfect for both kids and big kids alike, bring the entire family along for a crafty evening in the capital.
Tickets are free but need to be booked in advance here.
Diwali in London 2022: Practical Information
When?
Diwali falls on Monday 24th October 2022 – the date changes each year.
Where?
Events are being held all over London to celebrate the Festival of Light, so you can get involved no matter where you are in the capital. We highly recommend attending the free event in Trafalgar Square, though.
Diwali in London: Map