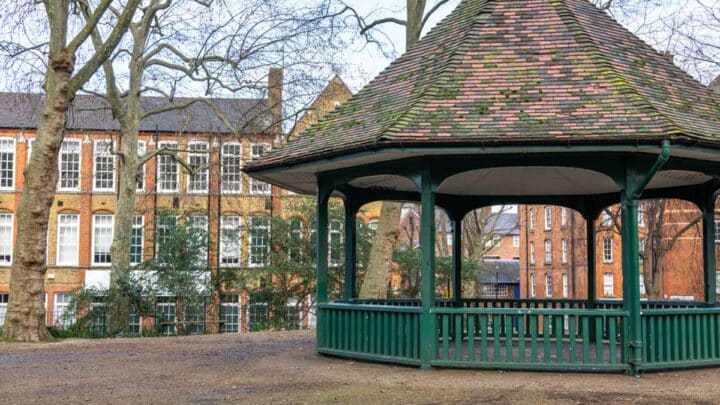 Arnold Circus is one of Shoreditch's historic treasures… but did you know that this secluded part of East London used to be the most violent slum in the city? Here's what you need to know.
We're always on the lookout for interesting places in London. Places with a juicy history and something to entice us back in the present day. We found just that in Arnold Circus.
About a 5 minute walk from Brick Lane is a place that as soon as you step foot in it, it feels as though you've stepped back in the pages of history.
There's a lot to love about Arnold Circus today: it's had a starring role in a few films (more on that anon) and is one of Shoreditch's most desirable postcodes. It exudes peace and quiet that's foreign to contemporary London
Yet for all that, Arnold Circus hides a history that's tied up with some of London's darkest past. Ready to discover more?
Why Visit Arnold Circus?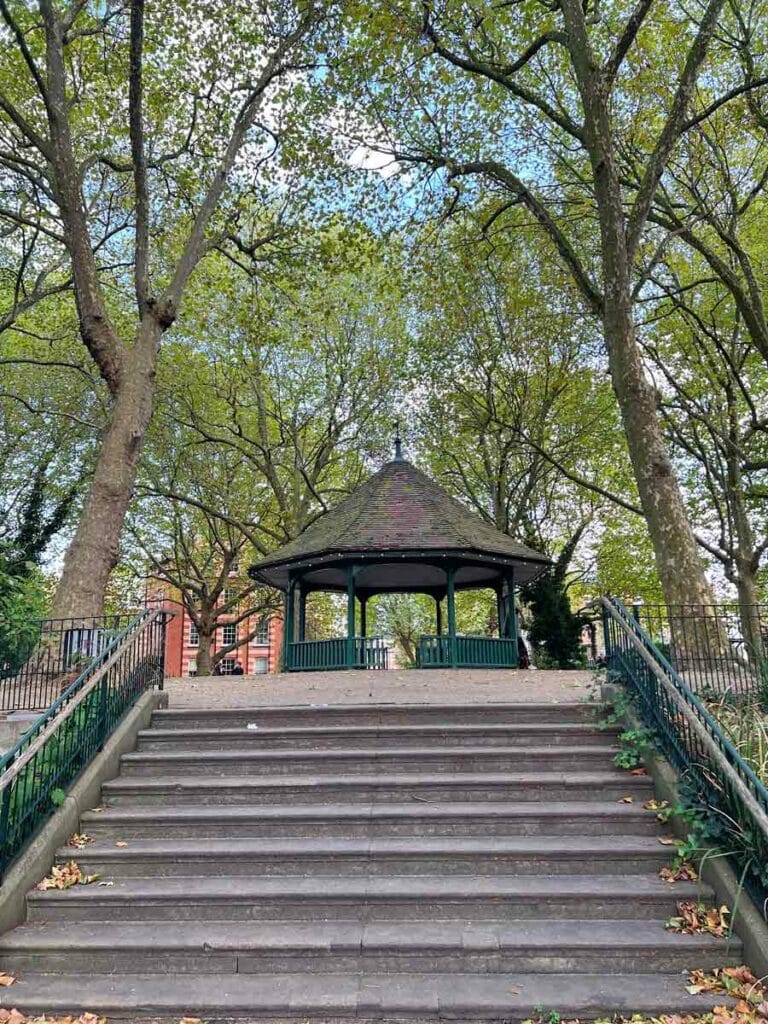 Because 1. It's beautiful 2. It's quiet. 3. It's important.
As London goes, Arnold Circus is sort of 'off the beaten track'. It's just a few minutes from Shoreditch High Street, and most of us wouldn't even know it was there.
Nowadays there's a regular crowd of street performers – fire spinners and fire jugglers – who gather in the area to give spectacular shows completely free.
The truth is, the peace that's now there isn't what has always been. It was once the poorest, most dangerous area of London.
So many books and pieces of writing were inspired (if that's the right word for it) by Arnold Circus' notorious past, that you kinda get the feeling this is a place that bears remembering, warts and all.
The History of Arnold Circus & The Old Nichol Slum
Holywell Nunnery to Old Nichol Slum
Originally, Arnold Circus was the garden of the nearby Holywell Nunnery.
However by the 18th century the rapidly growing East-End population was exerting pressure on space, and the land was turned over to housing.
The area went from bad to worse as the church turned into a central point for crime and disease.
By the 1850s, the area between Boundary Street, Old Nichol Street, Mount Street and Virginia Road was known as 'the worst slum' in London.
Charles Booth's 'poverty maps of London' shows the people who lived around the Old Nichol marked as 'the lowest class… loafers, criminals, and semi-criminals'.
A staggering 5700 people were crammed in the tiny area with very little money and shelter. In the 1850's London had a death rate of 10 per 1000 people, whereas the small area of the Nichol alone had one of 40 per 1000 people.
Many writers wrote about the slum, but very little was fact – in reality the Nichol slums were truly heartbreaking places with a lot of pain.
One newspaper wrote:
'There's nothing picturesque about misery. It is but one painful and monotonous round of vice, filth and poverty, huddled in dark cellars, ruined garrets, bare and blackened rooms, reeking with disease and death'.
The End of Old Nichol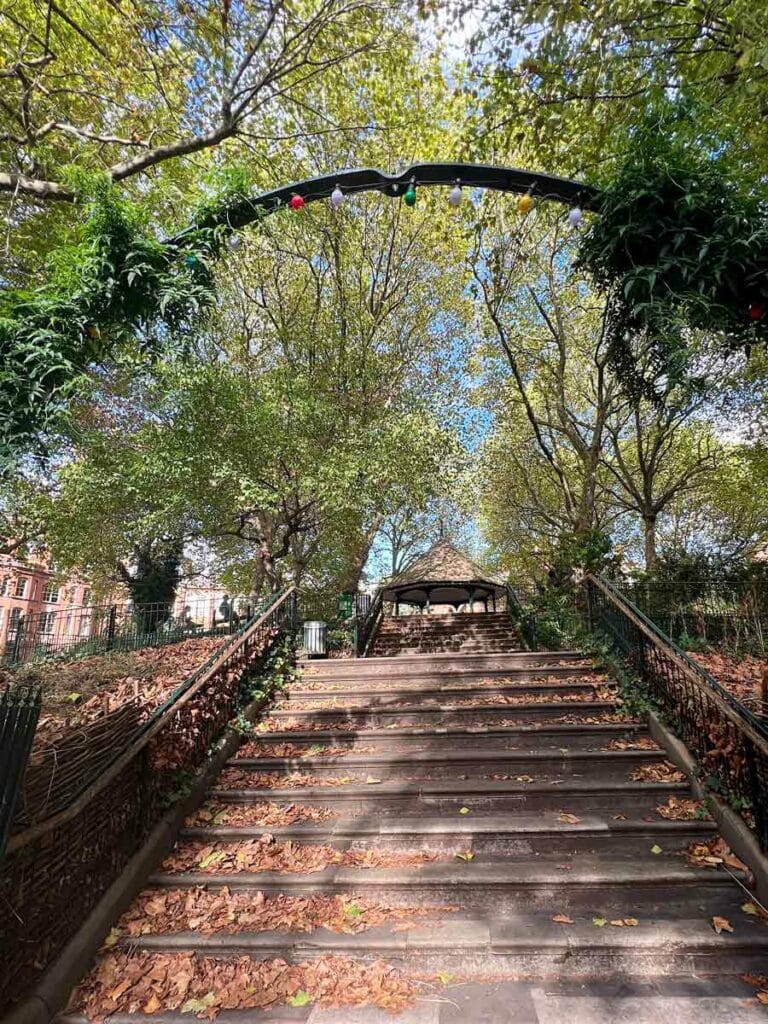 Well, the Old Nichol got demolished, largely thanks to a local reverend Osborne Jay.
It's not a huge surprise that the local reverend didn't get many people from the slum coming to his church.
In fact, it was reported that in the East End in 1886 found, 92% of the population didn't attend a service of any religious denomination. It seems surprising that even with all that fear and poverty, more people weren't intrigued about religion at the time.
The reverend realised that preaching wasn't getting anywhere and crime was still rife, with street fights between rival gangs happening regularly, bare knuckle boxing, dog and cock fights happening right on his street. He decided he needed to do more.
So, he began to work on the streets. He used his power and influence to raise money for the community and start clubs where men could spend time in leisure, not crime.
He went on to raise £25,000 to build a new church, social club, gym and lodging house in Old Nichol Street. This was a huge amount of money to raise at the time, but within 10 years – he did it.
A New Start
Jay soon realised that even with all the new changes, he wouldn't be content in ministering to his parishioner's social, physical and spiritual needs – the Nichol needed to be reduced to rubble and built anew.
He managed to persuade the newly formed London County Council (LCC) to clear the slum and build new flats.
So, it became one of London's first council estates – Boundary Estate – which still stands today.
Did Reverend Jay Do It Alone?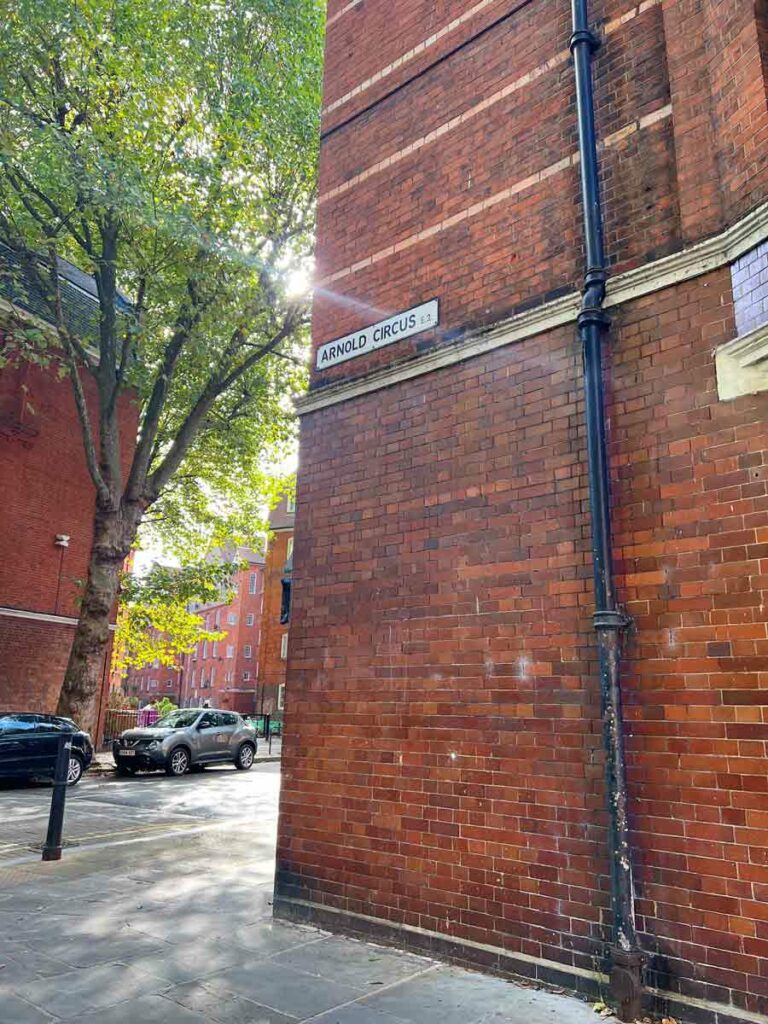 No, he did get some help.
The reverend persuaded an influential outsider, popular writer Arthur Morrison, to visit the area. Morrison was so shocked that he poured everything he observed into his book 'A Child of the Jago'.
At the time, Victorians were horrified by the not-so-fictionalised observation of a child's struggle against poverty.
The book made such an impact that when the Prince of Wales opened the rebuilt estate in 1900, he mentioned it. Here's what he said:
'Few indeed will forget this side who had read Mr Morrison's A child of the Jago'.
Although, it is slightly ironic that by the time Morrison got the book published, the Nichol was already half-demolished.
The Birth of the Boundary Estate
Once the new flats were built they comfortably housed 6,000 people. In the bad old days the LCC had recorded 5,666 people squeezed into the rat's nest of streets and alleys.
The widest road had been 28ft across and some of the ground floors of houses were below street level.
The reconstruction completely changed the area, there were huge blocks of flats all sited around the circular park of Arnold Circus.
The old residents weren't allowed to live in the new apartments, and instead moved away into the nearby areas of Dalston and Bethnal Green – resulting in more overcrowding.
The new community of roughly 6,000 inhabitants that moved in were from different minority groups, first Jewish, then Bangladeshi – and crime and violence decreased significantly.
Arnold Circus Today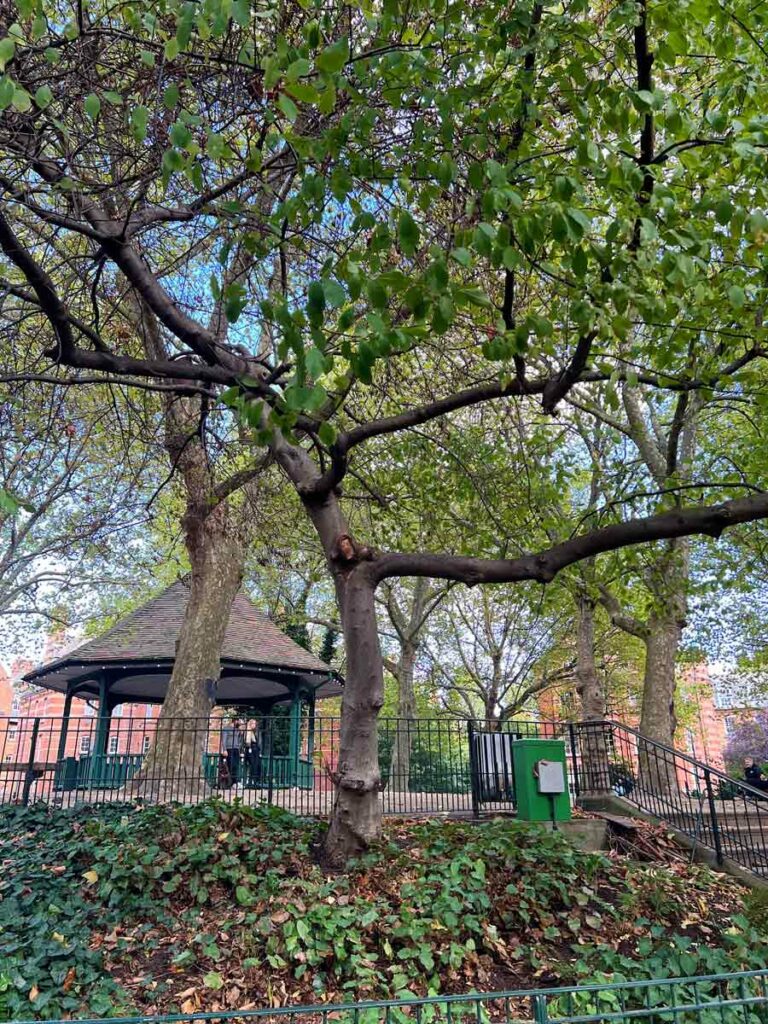 In 2004, a group of citizens who noticed that the Arnold Circus gardens and bandstand had fallen to disrepair, formed the Friends of Arnold Circus – a charity committed to revitalising the park and creating a shared public space for everyone to enjoy.
The FOAC hosts loads of community events and volunteer initiatives throughout the year that are definitely worth visiting.
Arnold Circus: Practical Information for Visiting
You can visit anytime and it's a nice place to go for a stroll. All within easy walking distance from Brick Lane and Shoreditch.
Read a page of Dickens before you head down there to really set the scene.
Arnold Circus: Map