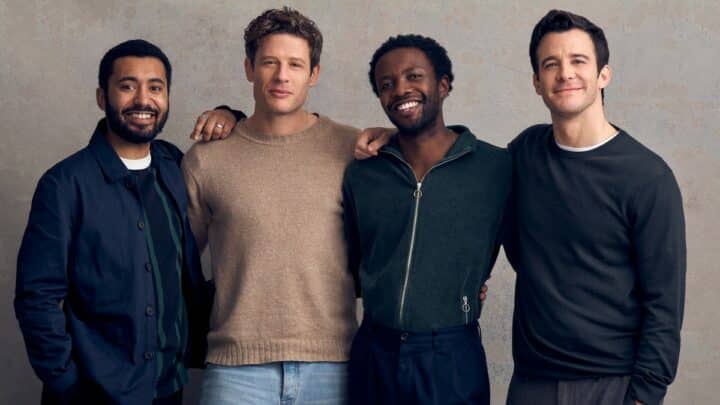 Book lovers, rejoice! Ivo van Hove's adaptation of A Little Life is coming to London's West End. Here's what we know so far.
In news that physically made us squeal, Hanya Yanahigara's emotional (and that's putting it lightly) novel, A Little Life, is coming to London's West End early next spring.
James Norton – you know, the hunky reverend from Grantchester – will be undertaking the infamous role of Jude, with Luke Thompson (Willem), Omari Douglas (JB), Zach Wyatt (Malcolm) taking on the other main lead roles.
The production will be hitting up the Richmond Theatre for a couple of days in March 2023 before moving to Harold Pinter Theatre, where it will run until mid-June.
We suspect tickets are going to sell out way before then, though, so stick around to find out how you can grab yours.
About A Little Life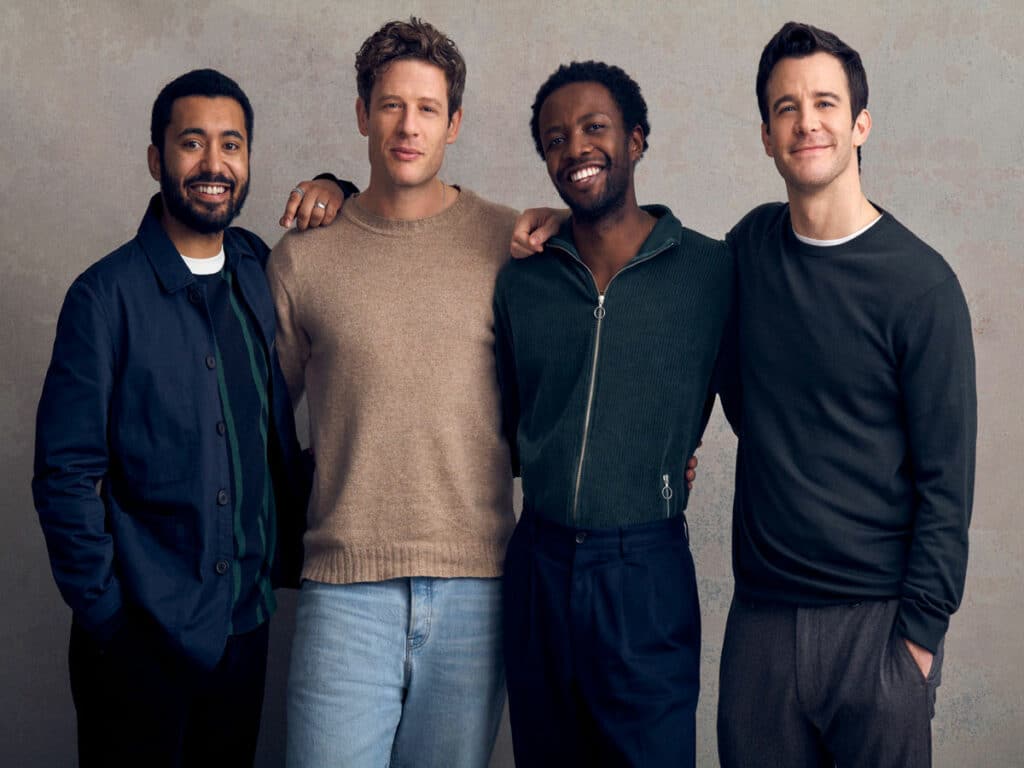 If you've managed to evade Booktok's vice-like grasp over the last couple of years, you might fancy a little overview of the novel. Have no fear, we're here to give you a *spoiler free* rundown.
Buckle up, because it's quite the ride.
Yanahigara's book follows four young men in New York City dealing with trauma, depression, pain, and addiction, among an abundance of other difficult subjects. Expect plenty of narrative-shifting and sob-inducing flashbacks within the production.
While not exactly the most lighthearted of stories, it's one that certainly packs a punch and we cannot wait to see how Jude and the gang's life is played out on stage.
A word of warning: You might have already figured out that the story deals with incredibly sensitive issues, so make sure you check the trigger warnings before you book your tickets.
Oh, and read the book – it's a literary masterpiece.
A Little Life: Practical Tips and Information
When and Where?
A Little Life will preview at Richmond Theatre from 14th to 18th March 2023, before opening in the West End at the Harold Pinter Theatre from 30th March until 18th June.
Tickets?
You can grab tickets for A Little Life here. Prices start from £15.
A Little Life: Map