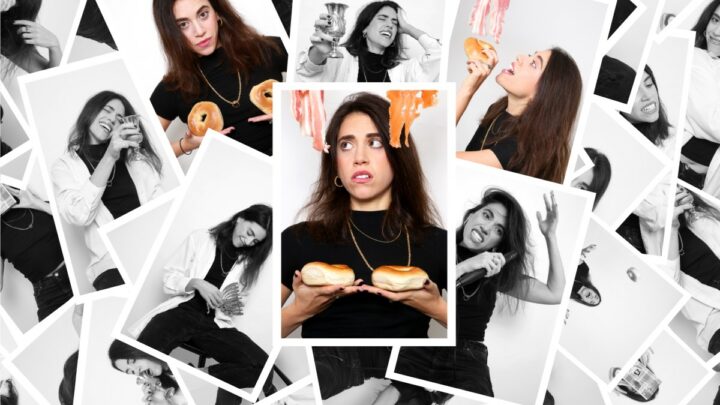 In need of some comic relief? Pickle is the brand-new, one-woman play debuting at the Park Theatre on 2nd May 2022 – and trust us when we say that you do not want to miss it.
Pickle is a witty, slice of life production that tells the story of Ari, a Jewish woman still living with her parents in East London, plagued by the penetrating voice of Jewish guilt.
Aside from the fact that the play has been created by a powerhouse trio of Jewish women – writer and performer Deli Segal, producer Tanya Truman, and director Kayla Feldman – read on to find out why you NEED to catch Pickle next month…
What is Pickle all About?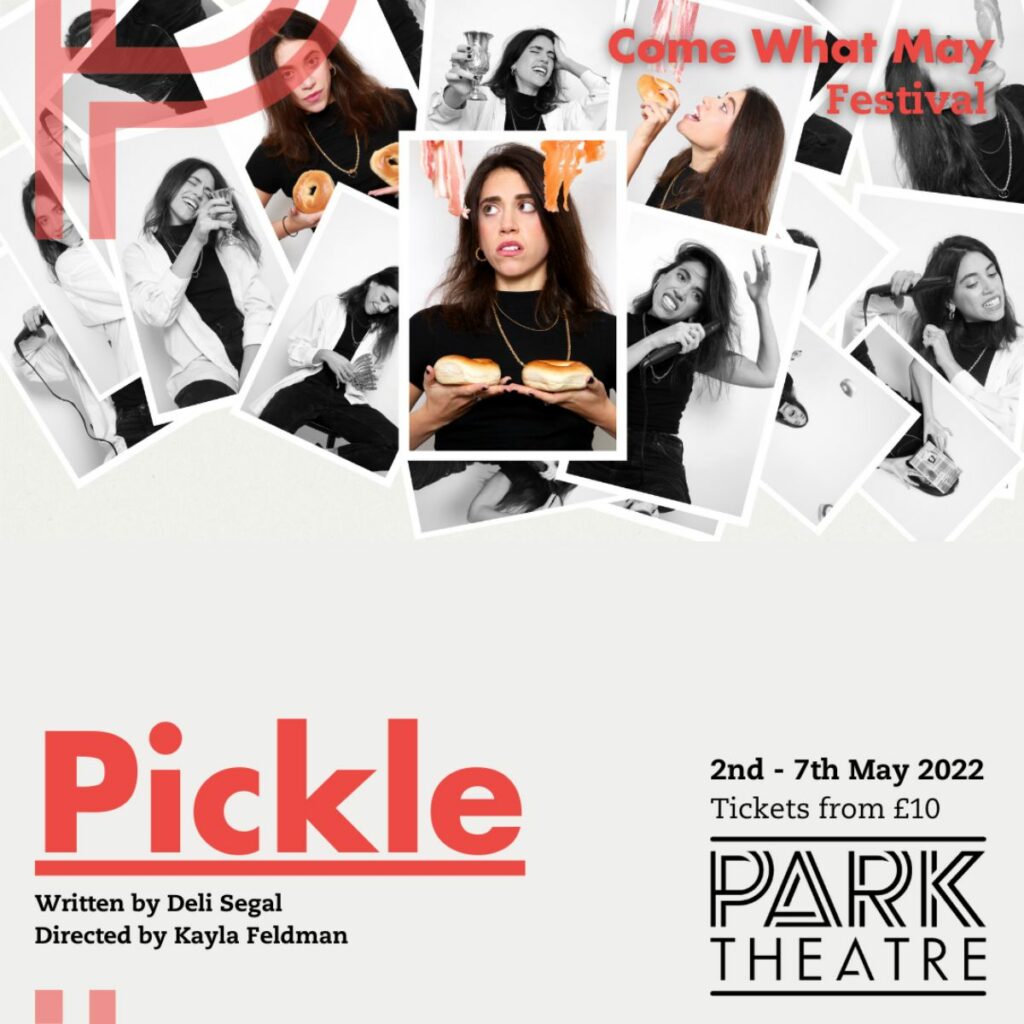 In a life filled with overbearing parents, ingrained religious traditions, and high expectations, Ari's story is a complex but all-too-familiar one. Yet, on the other hand, she also loves her job, the pub, and *gasp* men.
Pickle explores the life of a Jewish woman who, not always successfully, is trying to tread a balance between two very different worlds. All whilst right in the heart of North-West London's tight-knit Jewish community.
Writer and star of Pickle, Deli Segal, said:
"Pickle is all about one woman's experience of reconciling belief and tradition with change. I wanted to tell a story that explores being in the middle of both worlds and celebrates the parts that fit together, and those that don't. The vibrancy, the spirit, the richness of culture, the humour of Jewish life – those things often get lost in the conversation. Pickle brings them all to the stage."
The Come What May Festival
This hilarious production will be the first installment of Come What May – a totally new festival that will be presenting 16 shows across the space of four weeks.
The event, which will run between the 2nd and 28th of May, was actually created in a response to the cancellation of VAULT Festival 2022. It aims to offer a place for more than 50 creatives from a variety of backgrounds to showcase their skills.
Pickle: Practical Information and Map
When?
You'll need to be quick as Pickle is only running between 2nd – 7th May 2022.
Where?
You can catch Pickle at Park Theatre, opposite Finsbury Park. The nearest train stations are Finsbury Park and Crouch Hill.
Tickets?
Tickets cost £15 and can be purchased here.
Looking for More Culture in London?