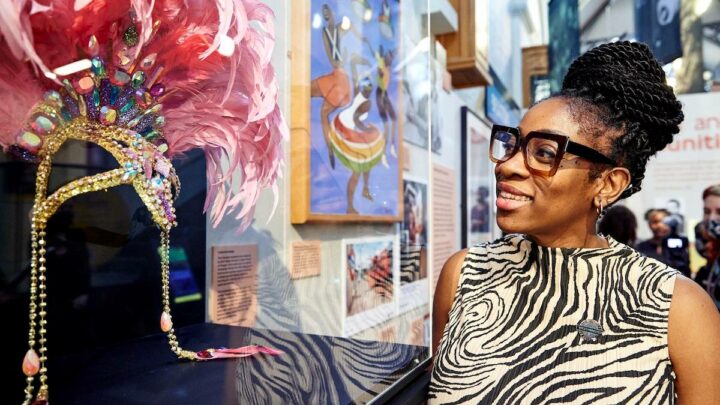 Explore the legacy of London Transport's Caribbean workforce at this exciting museum late.
Ready to delve deeper into the culture and history surrounding London Transport's Caribbean workforce? Don't miss this brilliant after-hours event at London Transport Museum.
If you missed last year's hugely successful late-night openings, don't stress, they're back again this year with an array of post-work events to bring some joy to your evening.
The London Transport Museum is kicking things off on March 18th with a late based around their exciting new exhibition, Legacies: London Transport's Caribbean Workforce.
Want to know more? Read on.
Grab Your Tickets for London Transport Museum's Legacies Late Here
Legacies Late: A Celebration of Caribbean People in London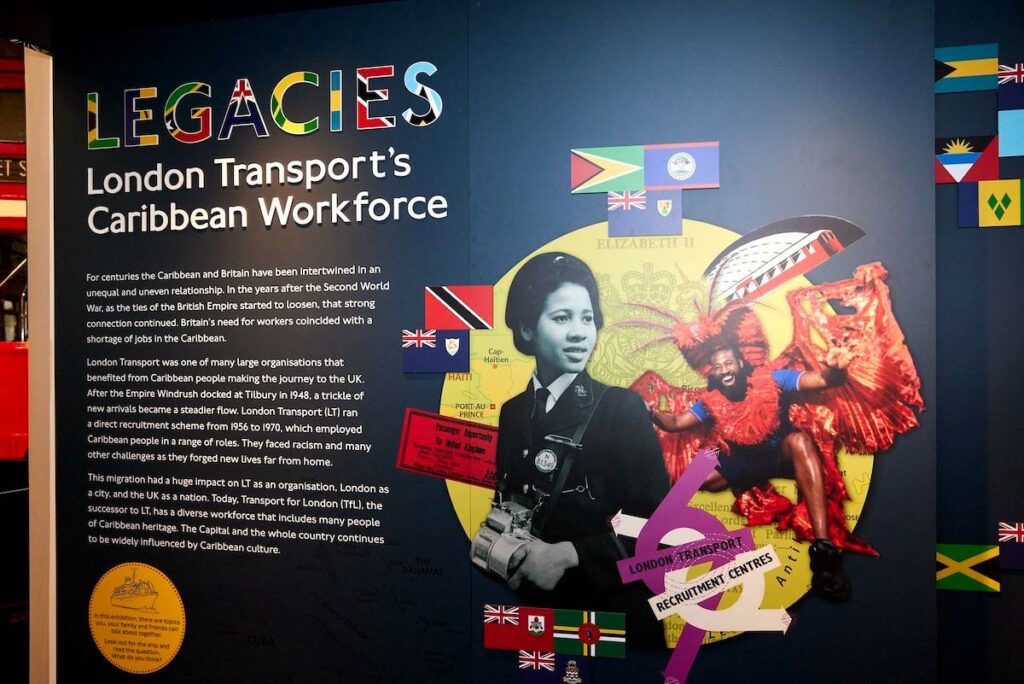 London Transport Museum's latest exhibition celebrates the enormous contribution that Caribbean people have made to London's transport and culture since World War II, as well as recounting their struggles after moving halfway across the world.
From the vibrant Notting Hill Carnival to the artwork for TfL's Art on the Underground programme at Brixton Tube station, the Legacies exhibition tells the stories of those from first, second, and third-generation Caribbean families in London and their impact on the capital.
Immersive Activities and Talks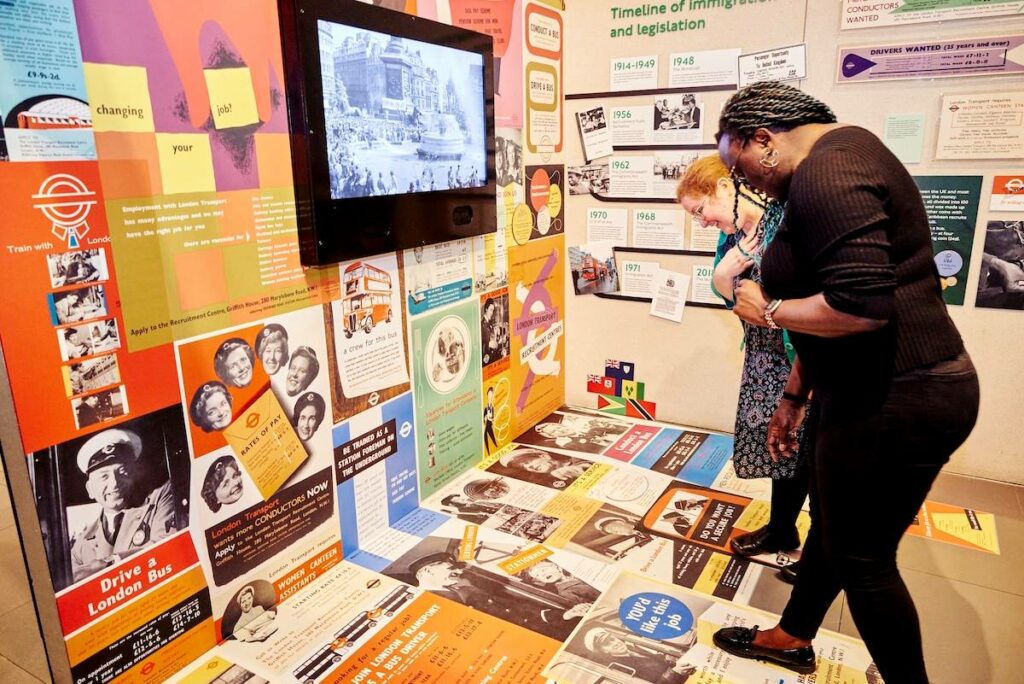 The Legacies late is jam-packed with exciting events to get involved with.
First of all, visitors can explore the Windrush story through an AR experience created by artist Patricia Lalla. Please Mind the Ghosts brings characters from a range of eras and backgrounds to life inside the museum's walls.
Another highlight is the opportunity to chat with artist, curator, and Director of Highgate Art School, Basil Olton, who'll be talking about his experiences curating work by artists of Caribbean heritage. He's also tipped to talk about how art can be made accessible, and his own personal ties to London's transport.
But that's not the only excellent talk scheduled – oh no.
The evening sees historians take to the stage for informal chats, including 'What We Didn't Learn in History Class' with Dr Angelina Osborne MBE, alongside a fascinating discussion led by Gloria George, who will be exploring her family's history from the perspective of a daughter of Windrush Generation parents.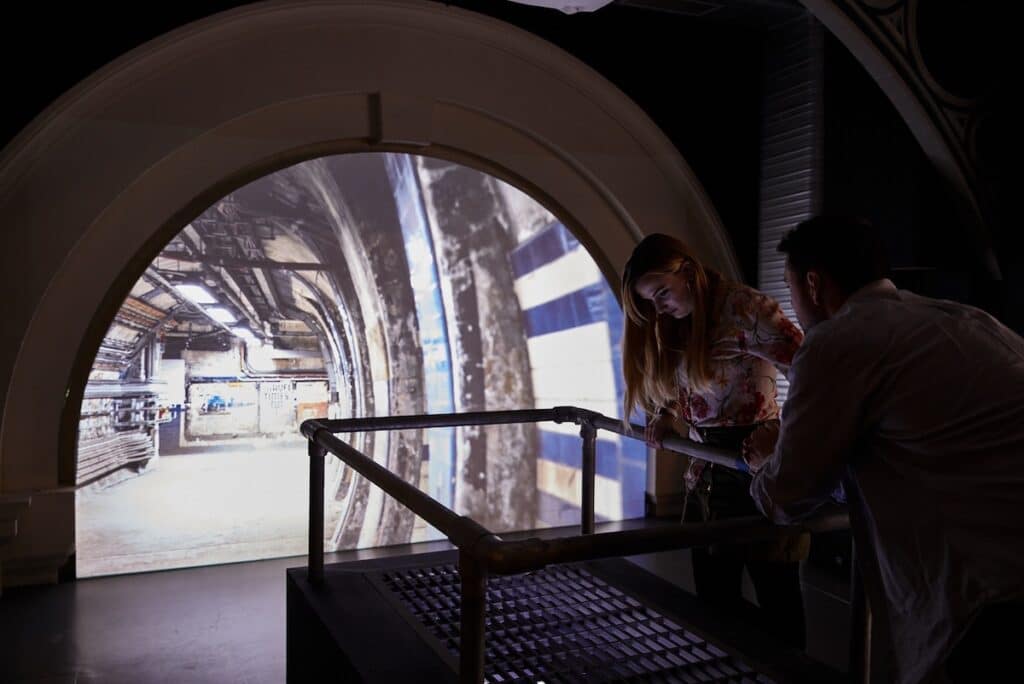 Carnival Comes to London
It wouldn't be a Caribbean exhibition without a dash of Carnival, now would it?
Endurance Steel Orchestra will dazzle the audience with a musical performance, before inviting you to give the steel pan drums a go, while Caribbean music throughout the decades will be blasted by Tube driver turned DJ, SharkyDJ.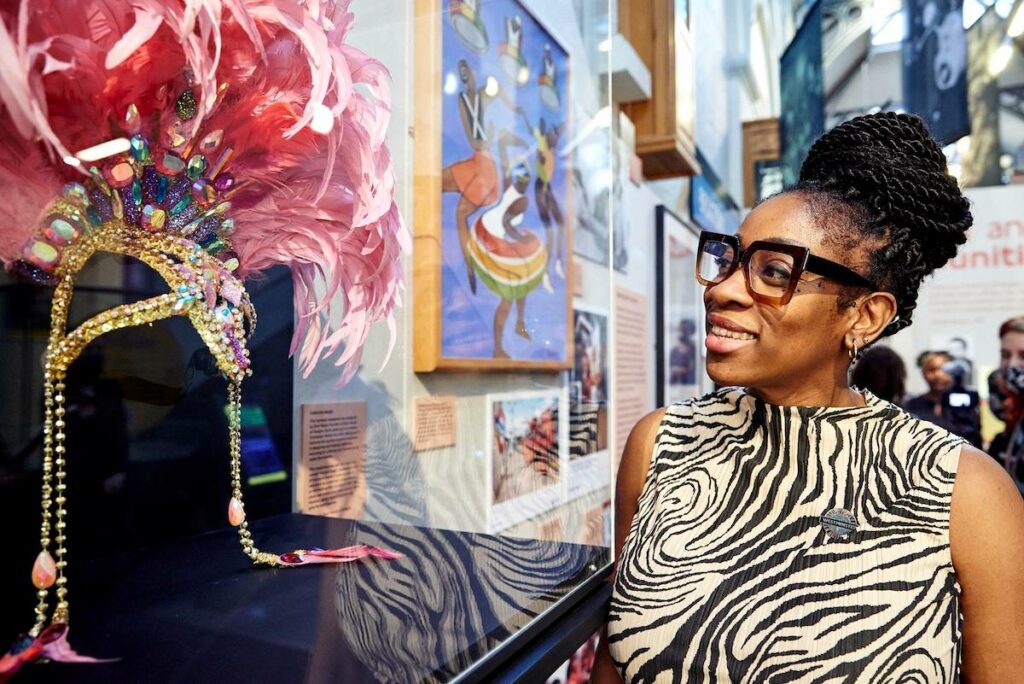 Feeling crafty? You can create your own tiara with the help of costume designer Shari Royer, whose glittering headpiece is featured in the exhibition. Royer is also responsible for many of the incredible outfits worn by Notting Hill Carnival performers year after year.
Practical Information: Legacies: London Transport's Caribbean Workforce Late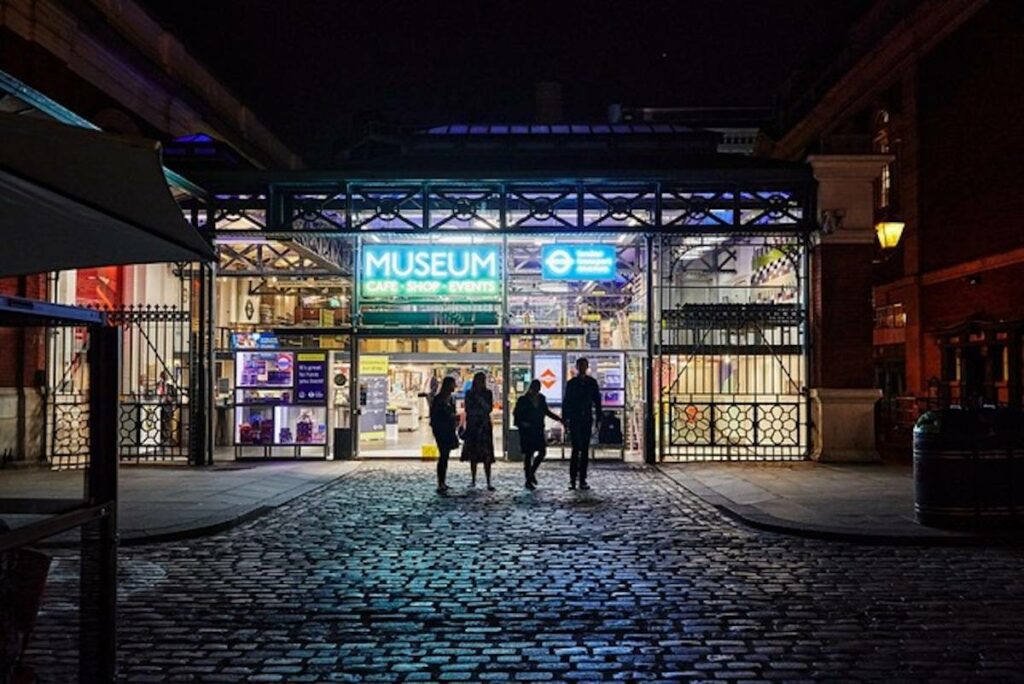 When?
The museum late is taking place on Friday 18 March from 6:30pm – 10pm, with more late events planned throughout the year.
Where?
The exhibition and late events will be taking place at London Transport Museum. The nearest tube stations are Covent Garden and Charing Cross.
Address: ​​Covent Garden Piazza, London WC2E 7BB
Tickets are £15 – book yours here.