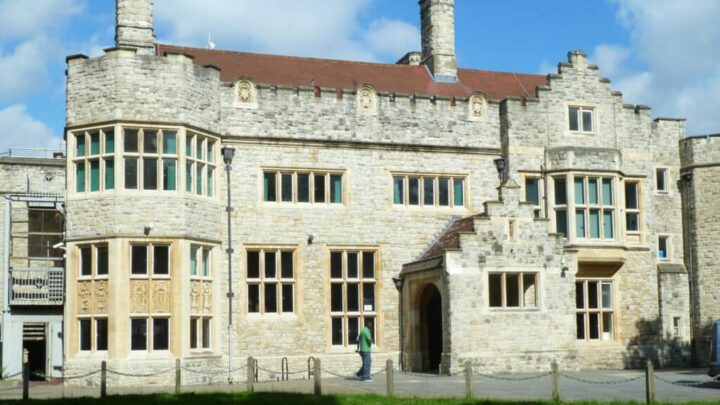 The history of a country house turned community centre in the heart of Dulwich.
London's full of stately homes. It's actually kind of staggering to think how much of it is still taken up by palaces, relatively speaking. Sometimes we get to thinking we wouldn't mind a little bit of that land back…
No, we're not talking about violent struggle against the ruling classes, that would be wrong, but perhaps the model of Kingswood Estate could provide some kind of framework.
This charming country house was once the playground of Victorian gentry. Now it's a community centre in the heart of a council estate. That's only part of its story – one that's littered with interesting characters, not least the inventor of Bovril.
Curious? We thought so.
Why Visit Kingswood Estate?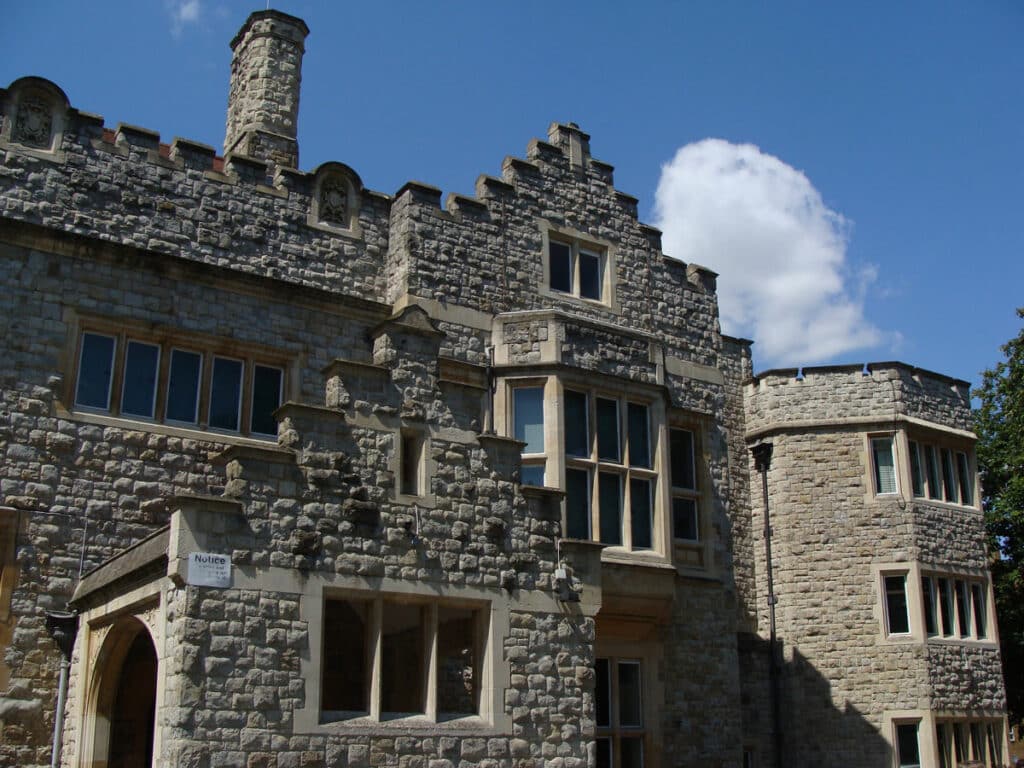 Kingswood House is a blast from the past – a frozen-in-time look at the upper-class splendour of the previous century. It's also a community centre that supports folk in the nearby estate, making it a wonderful example of London's ability to change.
Visiting can be a bit troublesome though. You can't guarantee you'll get in if you just turn up. The place is used for community work after all. Your best bet is to see if The Friends of Kingswood house are throwing any events or contact them about taking a tour.
You can do both those things here
The History of Kingswood Estate
Bovril Castle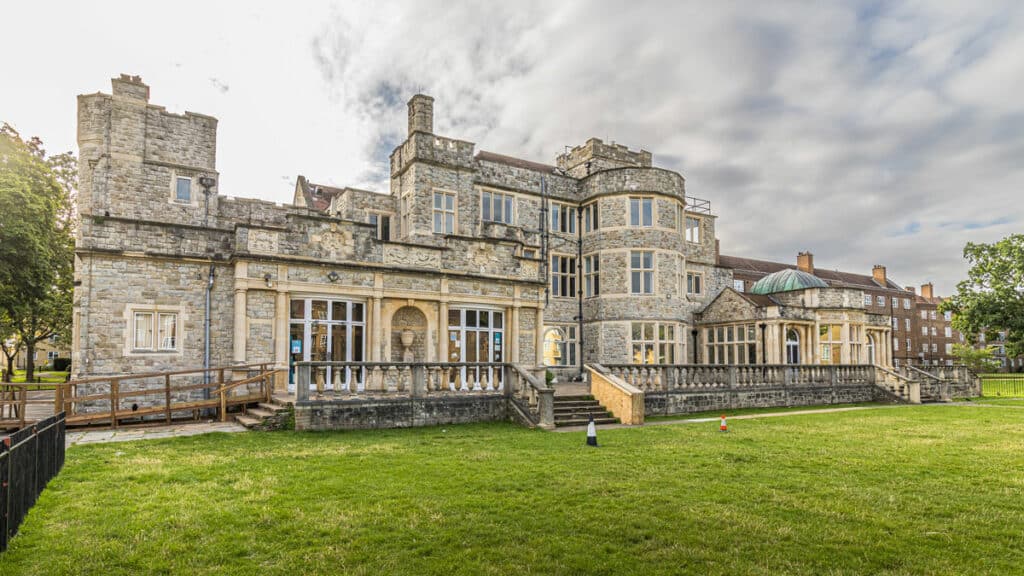 Kingswood Estate began life, as most all country houses do, in the hands of the rich. These rich man's hands belonged to a fella called William Vizard who was the divorce lawyer when Queen Caroline divorced King George. No doubt he made a pretty penny off that.
In 1811, Vizard was granted a 63-year lease on a tract of land in what is now a council estate in Dulwich called Kingswood. At the time it would have been woodland. Vizard set about building himself a house in the country and so the Kingswood House and Estate were born.
Throughout the next hundred years, the lease was passed between the landed gentry of Victorian Britain, its most notable holder being John Lawson Johnston – the inventor of Bovril.
J.L. Johnston had a thing for the grand and set about pimping out the design of Kingswood House, adding mock fortifications – a style popular in that era that would lead Kingswood House to be known by the somewhat mocking (to our ears at least) name of the Bovril Castle.
The End of Private Ownership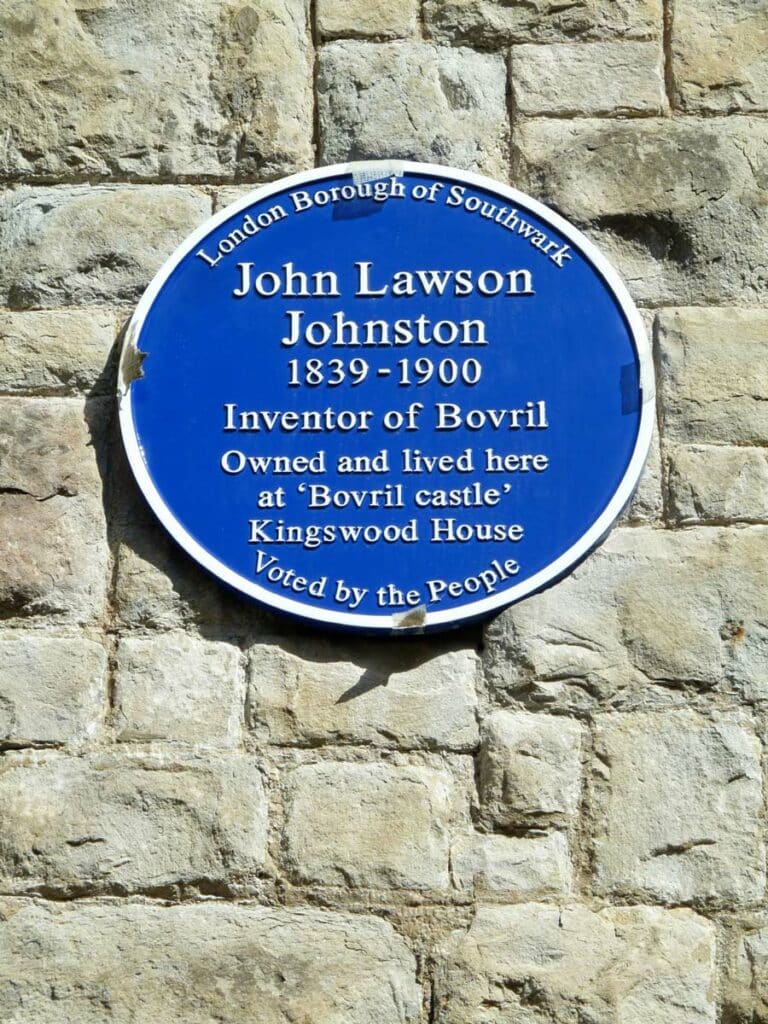 During WWI Kingswood House became a hospital for wounded Canadian soldiers. A Lady Vestey, who was working there at the time, and who clearly had a gift for seeing past all the blood and the horror of war wounded, fell in love with the house and persuaded her husband to lease it, which he did.
Sir William Vestey would become the last private owner of Kingswood House.
In 1954 it was decided that the estate should be used as a site to build public housing and what was a private estate became a council estate. By this point, Kingswood House wasn't in the best nic but the building was spared and the public housing was built on the grounds around it.
They did so through compulsory purchase, stating that the house itself would become a public library and community centre, which it remains today… almost.
What Goes on Today
These days Kingswood House is the home of Kingswood Arts, a charity that organises free creative arts sessions for hundreds of families that live in the surrounding estate.
Much of the interior of the building has been kept as it was before the space was taken over, giving Kingswood House a quirky period look. The notable previous owners can be seen in a painting in the main hallway and the king of Bovril, J.L. Johnston himself, is immortalised with a blue plaque.
But how about that library? Well, unfortunately, it had its funding slashed and was forced to close in 2020 – though there is some good news: In 2023 the council opened a new Kingswood Library just over the road.
They also run a charming not-for-profit cafe out of part of the old house – a nice spot for a cuppa before having a nosey around the building (if they'll let you take a look).
Kingswood Estate: Practical Information
Address: Kingswood House, 54 Kingswood Rd, London SE20 7BN
Opening Times: Monday – Friday 9am – 6pm
Tickets: You don't need to buy a ticket, just pop in for a cuppa at the cafe and have a look around, or sign up for activities at Kingswood Arts.
Kingswood House Dulwich: Map