Are you ready for a stellar bank holiday weekend in London? Check out these cool things to do…
The bank holiday weekend looms large and for the first time this year, we can actually go out and have fun! Remember those lost bank holidays this year where you celebrated by taking your daily exercise, having your Zoom call and sitting in a despondent slump? Yeah, maybe let's not focus on that too much.
Instead, let's do this one justice – ten brilliant things to do in London to slay the August bank holiday weekend.
Notting Hill Carnival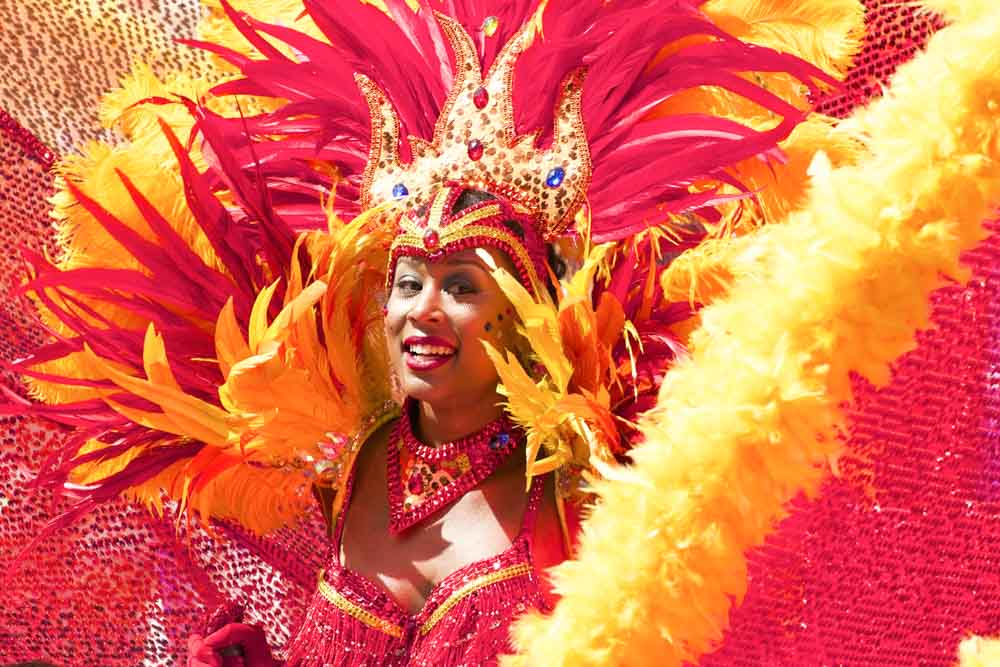 Virtual
I'm not going to front and pretend that a virtual Notting Hill Carnival is going to be the same as the real deal – half the fun of Notting Hill is getting up close, sweaty and joyful in a crowd of strangers – i.e. the garlic to 2020's vampire vibe. Buuuuut, a virtual carnival is one hell of a lot better than no carnival at all isn't it?
Live streamed events will be shown on Notting Hill Carnival's website – warm up events begin streaming at 9am on Saturday and the real carnival (created using footage from previous years and virtual DJ sets) kicks off at 12pm
When: Saturday, Sunday and Monday
Streaming Here
Covent Garden Cool Down
Covent Garden
There aren't many things that can make this turdulent year better, but ice cream will help. Them's the rules and Covent Garden are playing them hard with the Covent Garden Cool Down – a five day festival dedicated to all things cool and slushy. There will be pop ups, outdoor terraces, frosé and, most importantly, a LOT of ice cream.
When: 27th – 31st August
Where: Covent Garden Piazza 
Head to the London Mithraeum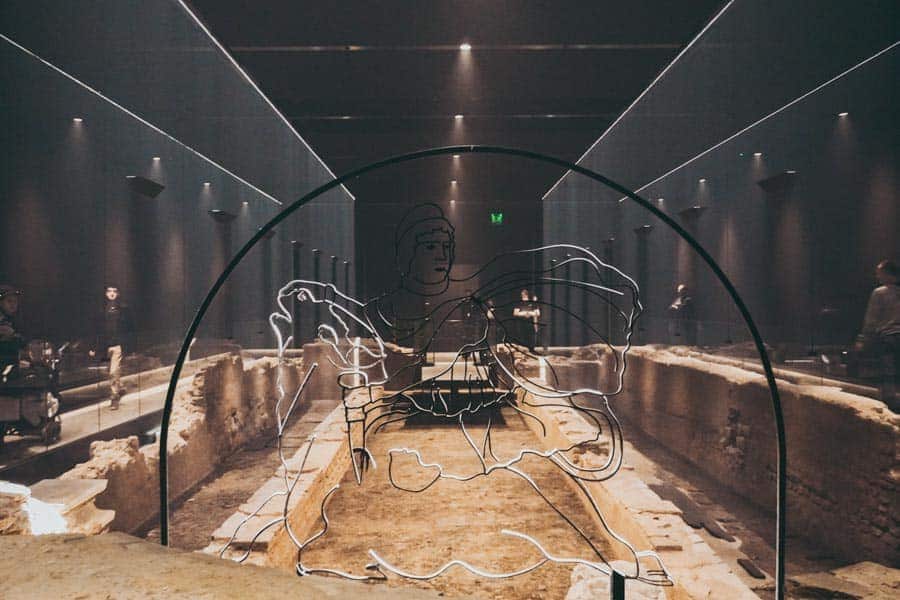 City of London
If descending into the bowels of the City of London in search of a temple dedicated to a mythical Roman God worshipped by an obscure male cult sounds like it's just up your street, I have great news for you. The London Mithraeum has reopened and it's just as charmingly bizarre and fascinating as ever.
When: Every Day 
Where: London Mithraeum, City of London 
London Transport Museum Depot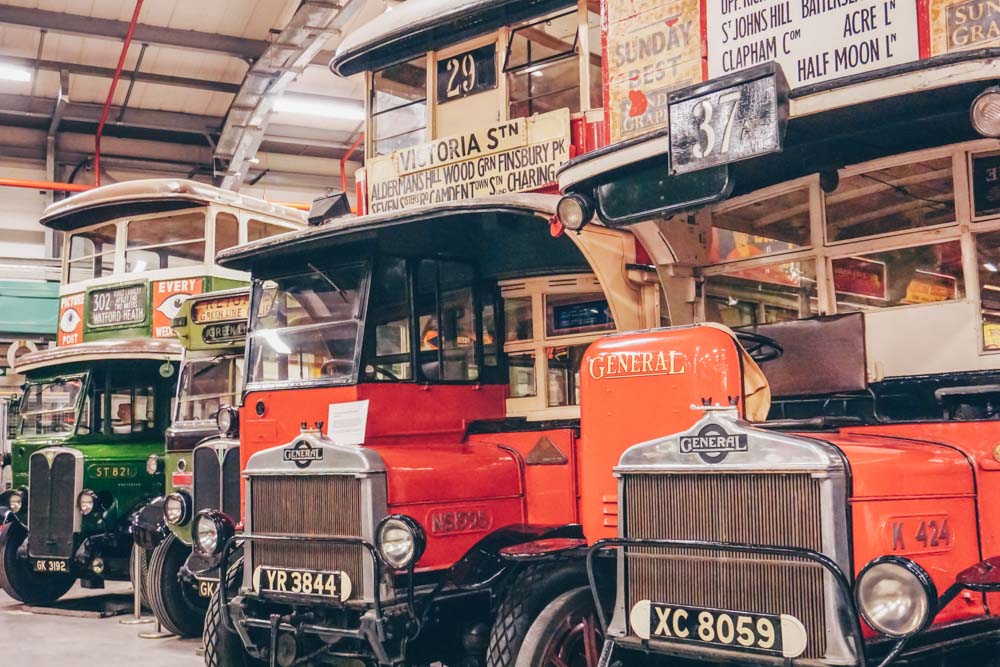 Acton
There's no shame in it, transport brings out the geeky in all of us.
You can act like you've got all the swag you want, but I guarantee that the moment you step inside the gigantic London Transport Museum Depot in Acton, you'll be all kid-eyed wonder at the full size exhibits of transportation from times past.
Plus actual kids really love the depot too, which is a bonus if you have them.
The museum is normally only open a couple of days a year but it's open for a special season between 26-30th August. Book ahead.
When: 26-30th August 
Where: London Transport Museum Depot 
Greenwich & Docklands International Festival
Greenwich & surrounds
The annual Greenwich & Docklands International Festival may have had to be shunted back from its originally scheduled dates in June but who cares, we get to celebrate it now.
Public art, outdoor theatre, light installations and pop up performances – it's an immersive hit of culture and togetherness and we'll welcome it with open arms.
When: 28th August – 12th September
Where: Greenwich, Greenwich Peninsula, Woolwich Common Estate, Woolwich Arsenal, Thamesmead, Plumstead, and Eltham
Ai Weiwei The History of Bombs
Lambeth
Renowned artist Ai Weiwei has taken over the atrium of the Imperial War Museum with his striking work The History of Bombs.
In Weiwei's words, the site specific artwork "focuses on our human capacity for destruction; how we attempt to solve political, religious, and economic crises through the use of explosives, which is against any humanity and rationality".
Cheery it is not, but it's a thought-provoking piece that dominates the IWM space.
When: Until 24 May 2021
Where: IWM London
Staycation in London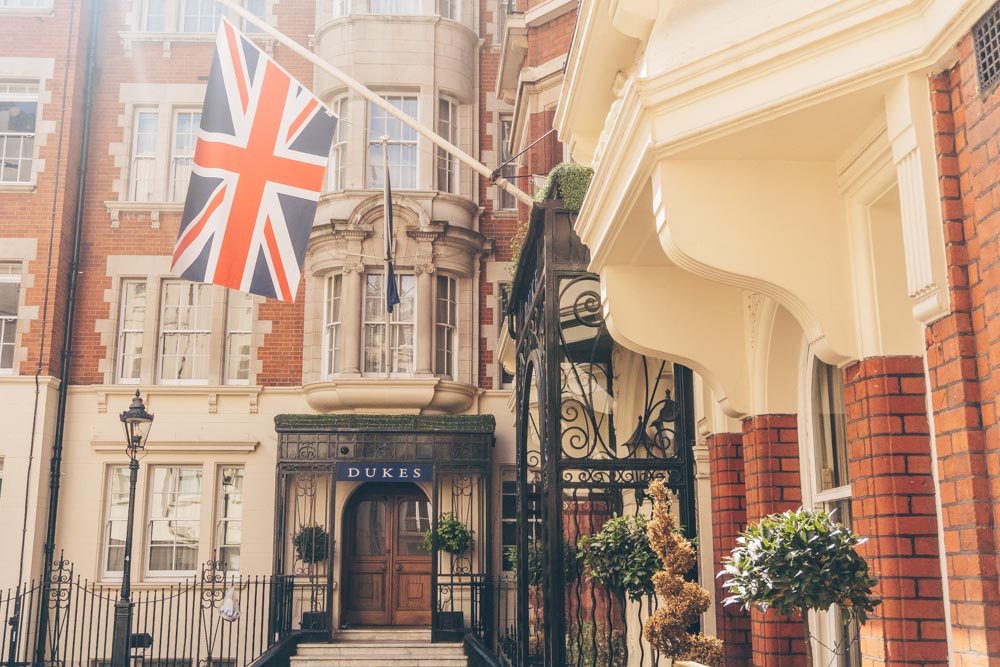 If you're one of those gleefully smug people who booked your staycation in some cute shepherd's hut overlooking the sea months ago 1) I don't hate you really 2) skip this because you don't need it.
For everyone else desperately in need of a break but without the MI5 levels of organisation it takes to organise a mini-break away from the city this summer – here's my guide to staycationing in London. Who says you can't holiday in your own city?
Street Art in Shoreditch
Shoreditch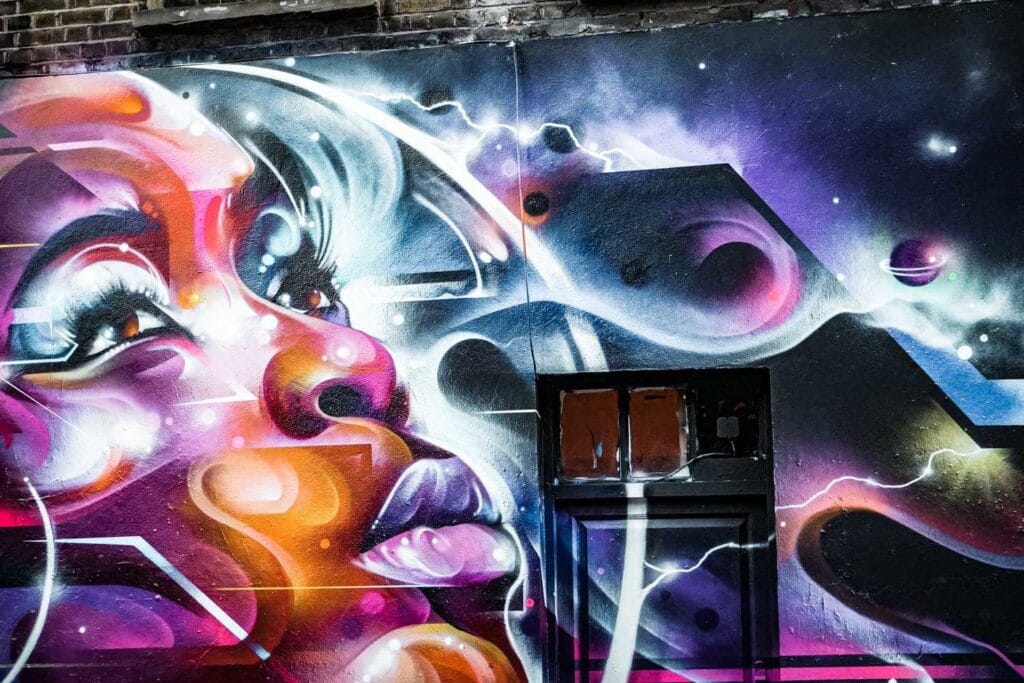 It's not many sleeps until London's first ever mural festival kicks off next month (EEK, I'm so excited) but if you can't wait for your street art fix, use my street art in Shoreditch guide to explore the area's key street art locations. 
Royal Ballet Dancers Performing on Hoxton Docks
Hoxton
If you happen to have taken a stroll along Hoxton Docks recently, you may have spotted something rather unusual – a series of al fresco ballet performances alongside the canal. Created by a team of dancers from the Royal Ballet, Distdancing sees the dancers bringing their magic to a stage over the canal.
When: Check Instagram for dates 
Where: Regent's Canal, Hoxton 
Stretch Your Legs on these Hikes Near London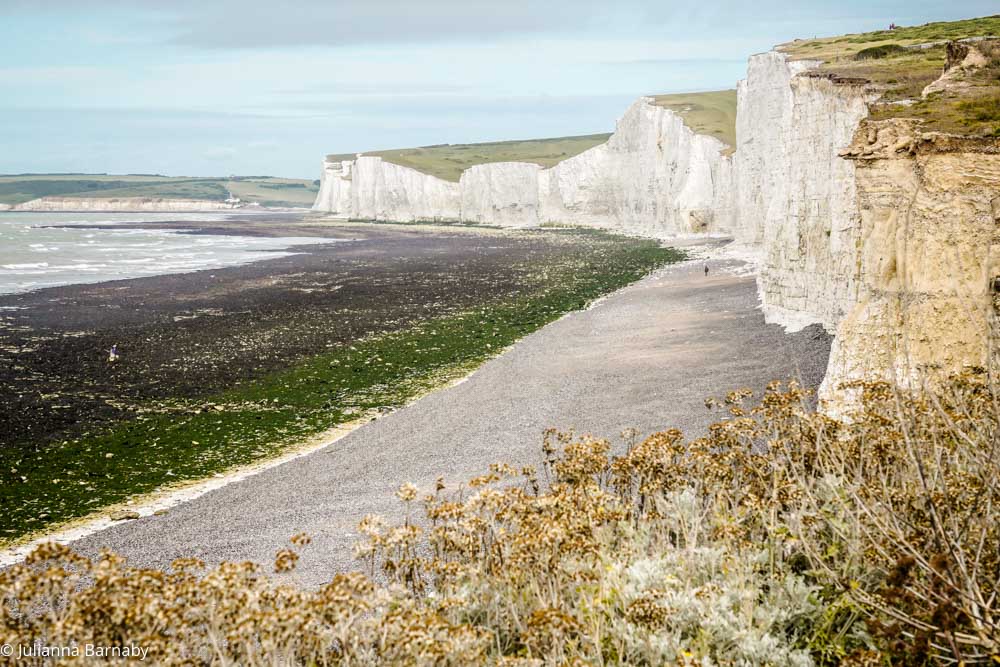 Desperate to get out of the city but haven't organised anything in advance? Use my guide to awesome hikes near London to plan your escape into a world where the air is fresh and the pubs are brilliant.
Looking for More London Tips and Inspiration for the Bank Holiday?
Check these out…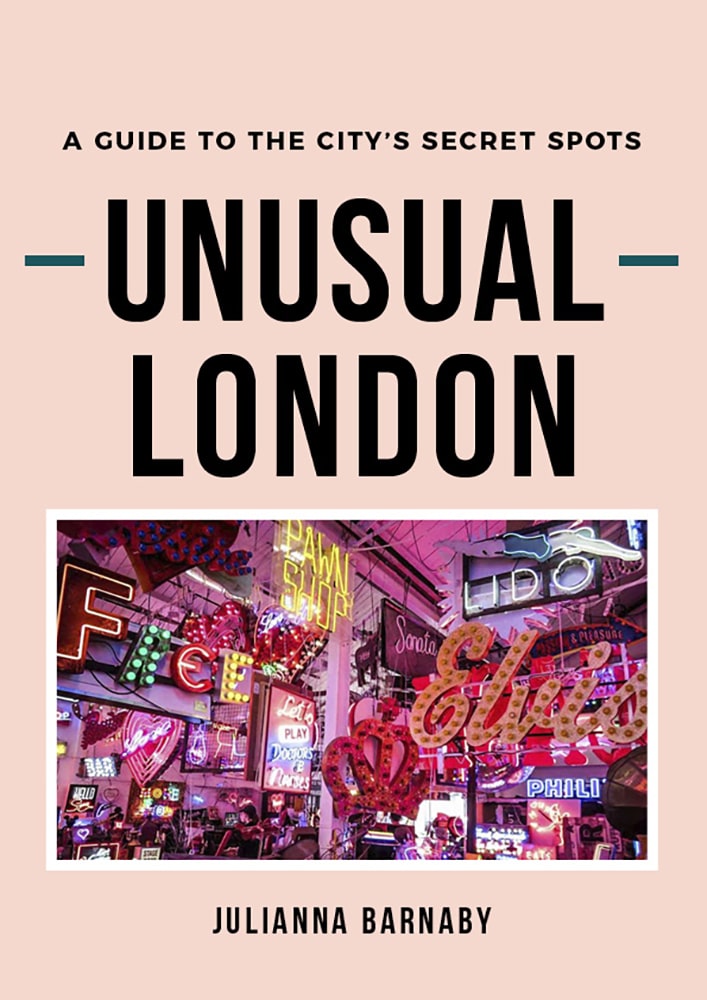 The Unusual London Guide Book
Visiting the Bermondsey Beer Mile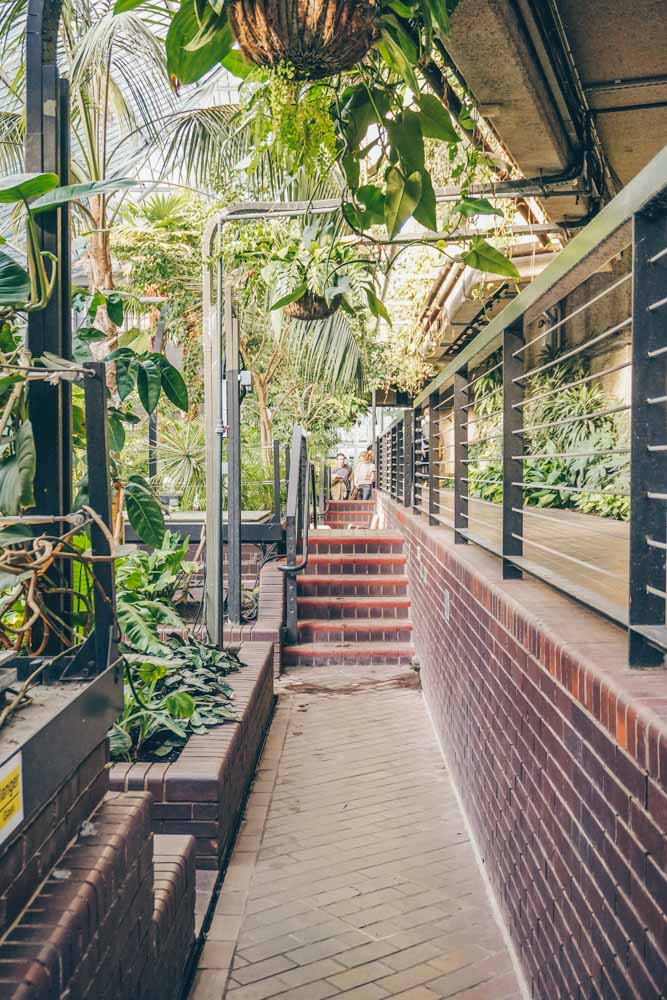 Time to Discover: The Barbican Conservatory