The weekend is upon us – make the most of it with these rather brilliant activities to keep you out of trouble.
Gasping for a Pint? The Tactical Beer Response Unit is Here to Help
Credit: @
Forest Road Brewing Co.
All Weekend
"Help me Superman, I haven't had a decent pint in months and I'm gasping" – Anon.
This excerpt from a completely true and not at all made up member of the public shows the real plight we're all going through right now.
Help, is however, on the way. The Forest Road Brewing Co have started delivering freshly-pulled pints to people's doorsteps in a van they've designated as the Tactical Beer Response Unit. It's completely contactless and you can choose from not one but three beers – their Posh Lager, Work IPA and Easy Pale Ale.
That's the good news… the bad? It's currently limited to E2, E5, E8 and E9 postcodes (for now).

Take a Hike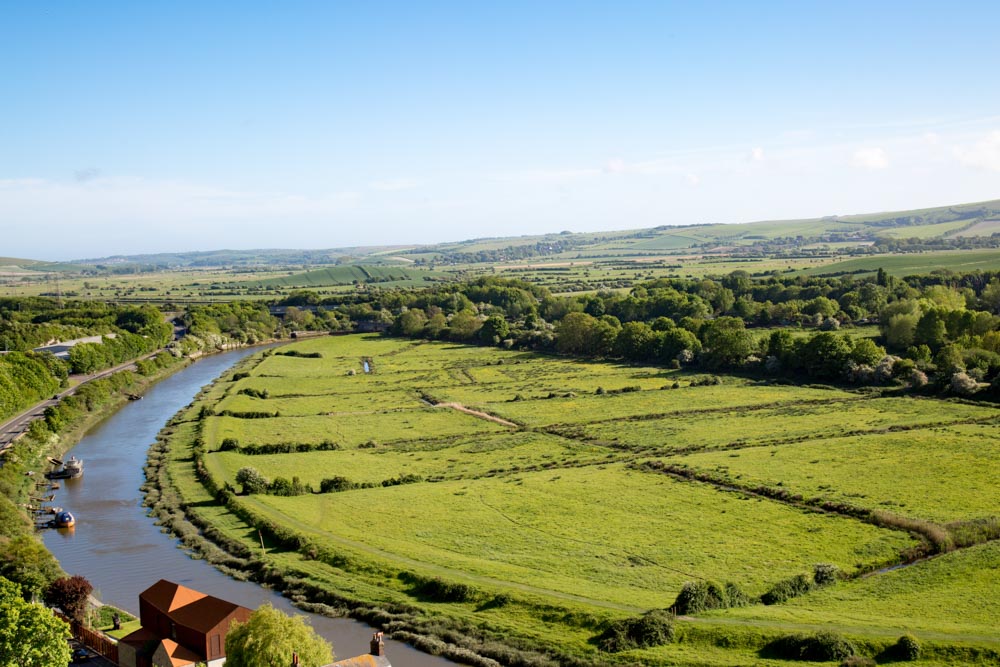 All Weekend
I'm sure I'm not the only one who got ridiculously excited about the idea of unlimited time outdoors?
If you've got a car, now's the time to try one of these cool hikes near London. 
One of my favourites, the Southease Circular is a brilliant, not-too-challenging walk that takes you past Monk's House – Virginia Woolf's old home, past chalky downs and along the River Ouse.
If you haven't got a car, your options are a bit more limited but you can still seize the opportunity for getting more fresh air, which is a very good thing indeed.
Posh Curry Night from Benares
Credit: @
Benares Restaurant
All Weekend
Tired of those home delivery services that only cover a tiny section of London (and certainly won't consider coming out past a couple of miles from the centre)?
Time to rejoice, 'cos swanky Mayfair restaurant Benares has launched a home delivery service that covers everyone within the M25.
Even I'll be able to get my hands on their swanky Indian fine dining fare here in Croydon, which is pretty much unheard of. Thumbs up.
To order, visit the website, call 020 7514 2801 or WhatsApp them on: 07979 517656.
Whisky Galore! Make a Virtual Cocktail with Talisker
Credit: @
Ervin Trykowski – 📍Home
16th May, 4pm
Hot on the heels of World Cocktail Day, it's World Whisky Day (the joke conspiracy theorist in me could make a point about the coincidental timing of being stuck in our homes and all these alcohol-related days but conspiracy theories aren't funny anymore and I'm afraid someone will believe it's real).
Anyway.
Got some Talisker whisky in the house (err, who doesn't)?
Tune into Talisker's Facebook Live at 4pm where New Age Scotch Ambassador Ervin Trykowski will show you how to make the official tipple of the day, the The Storr Highball. You will also need a peach, some soda and some salt… interesting.
Eurovision 2020
Credit: @
Eurovision Song Contest
There was a collective outpouring of grief when it was confirmed that Eurovision 2020 had been cancelled (much like 2020 itself).
Then it turned out that things wouldn't be so bad at all because they've chosen a bunch of Eurovision performances to be aired this evening, with a public vote and the delightfully sarky Graham Norton on commentating duty.
 Sounds a lot like Eurovision is go go go. 
Looking for more isolation-friendly ideas? Check these out…